---
Crispy, golden fries, smothered in rich gravy, topped with chewy, savory cheese curds.
Drooling yet?
Poutine is one of those dishes that hits every snackable sense right on the nose. So naturally, a festival dedicated to it brings out big flavors and intriguing textures. Poutine Fest, now on its 4th year, brought some great Chicago restaurants to Chop Shop to show off their takes on this perfect drunk food. (Did we mention the beers provided by Breakroom, 5 Rabbit, Metropolis, Temperance, and Horse Thief Hollow? Thanks, guys!)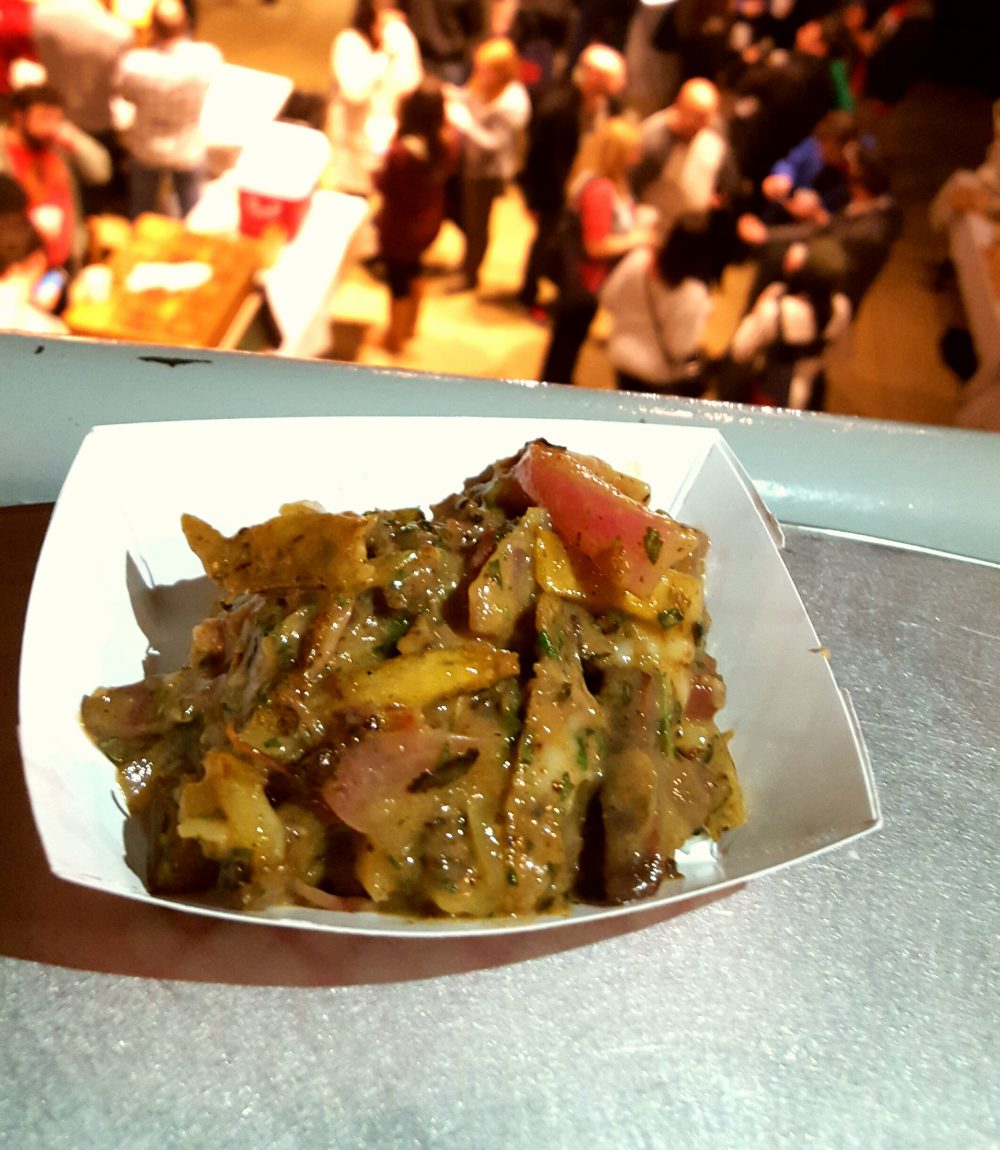 The Judges' Choice top prize went to Mindy's HotChocolate, who delivered a hearty, flavorful poutine with duck heart, taleggio, and gruyere. Farm Bar and mfk. were the 1st and 2nd runners up, turning in a strong showing.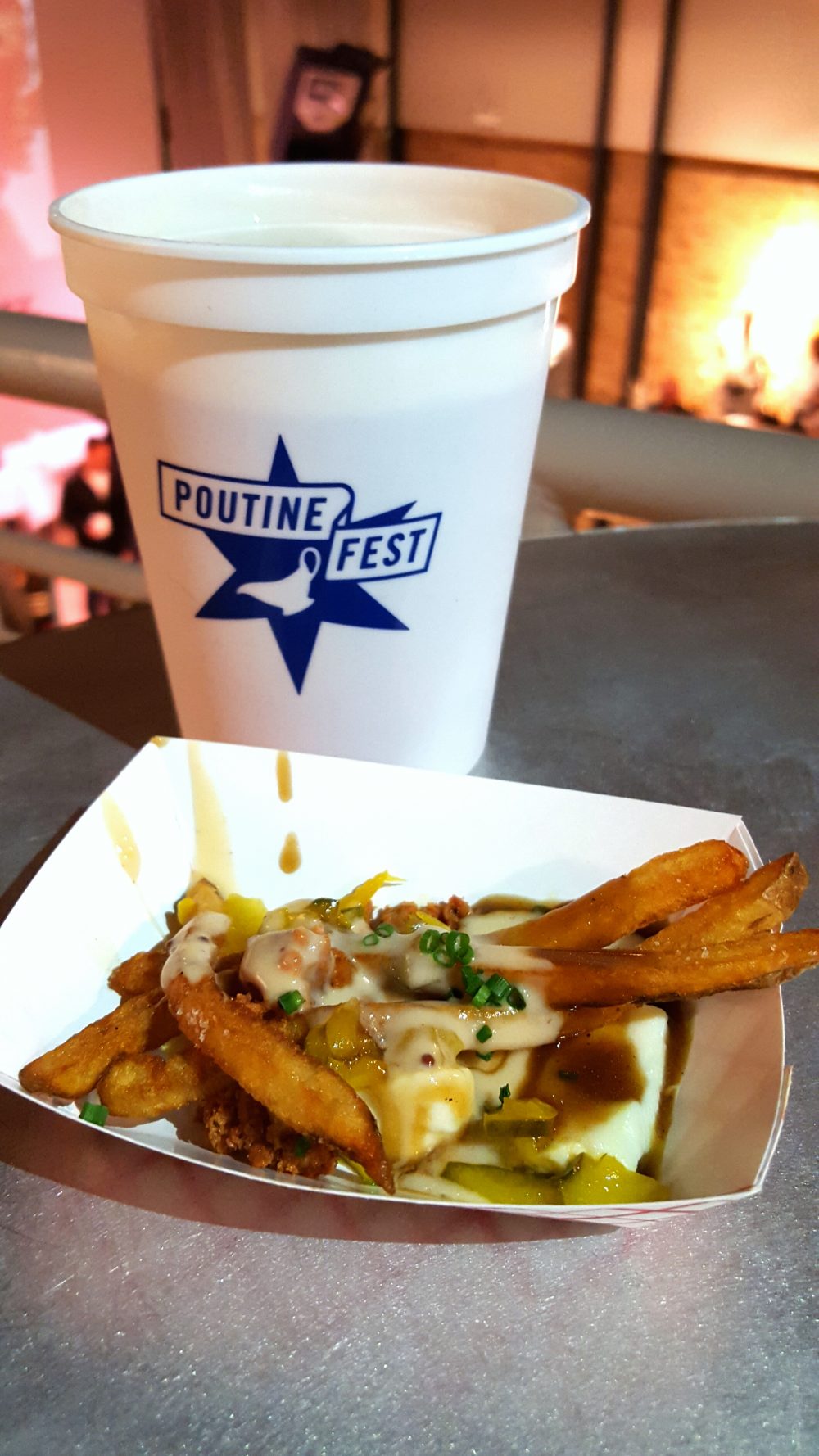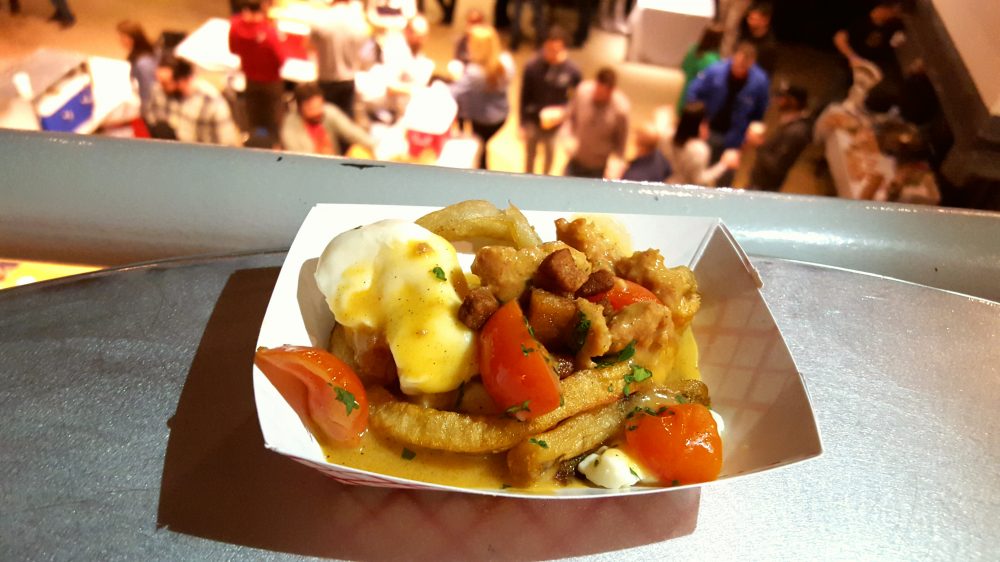 The People's Choice honor went to Q-Tine, displaying their prowess with their classic BBQ pork poutine. Runners up for the vote were Mindy's HotChocolate and Revolution Brewing.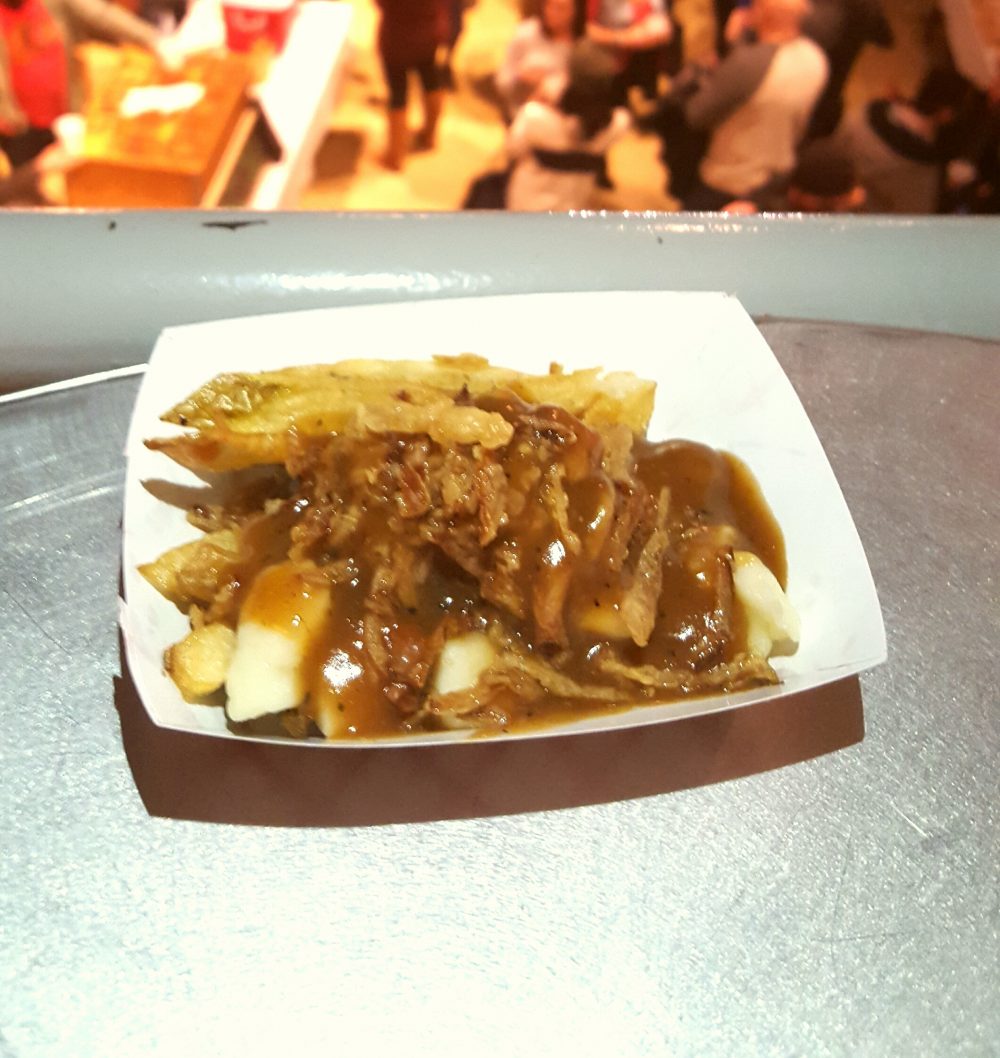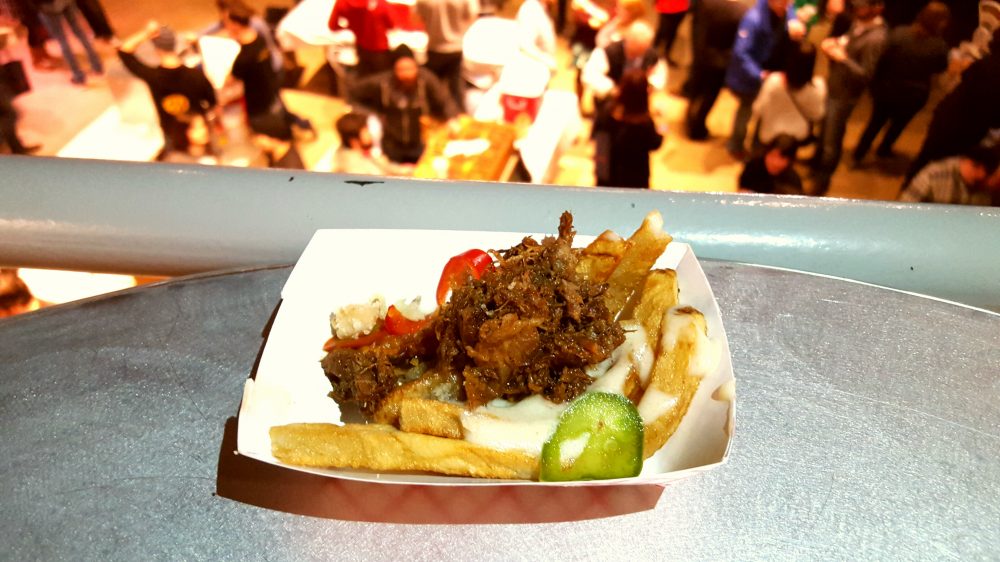 Check out some of the other participants, and try not to let your stomach growling distract your co-workers.
Until next year!