---
Nasir Raufi is the successful proprietor of Afghan Kabob, Chicago's sole Afghan restaurant nestled on the corner of Montrose and North Elston in Albany Park, though it is, as he will tell you, just one of his many lives. Since July 2007, Afghan Kabob has gained a cult following among Chicagoans won over by Nasir's mantu, a plate of delicate, date sized dumplings stuffed with ground beef and chopped onions, then steamed and bathed in a duo of sauces--homemade tomato meat sauce and a dried mint and garlic yogurt sauce. Usually saved for special occasions in Afghanistan, Nasir serves mantu and aushak, a vegetarian steamed leek dumpling counterpart, daily to patrons in his simple shop with clay colored walls. His badenjan chalaw, a soft eggplant drizzled in a creamy garlic yogurt sauce over basmati white rice, is another favorite among longtime customers.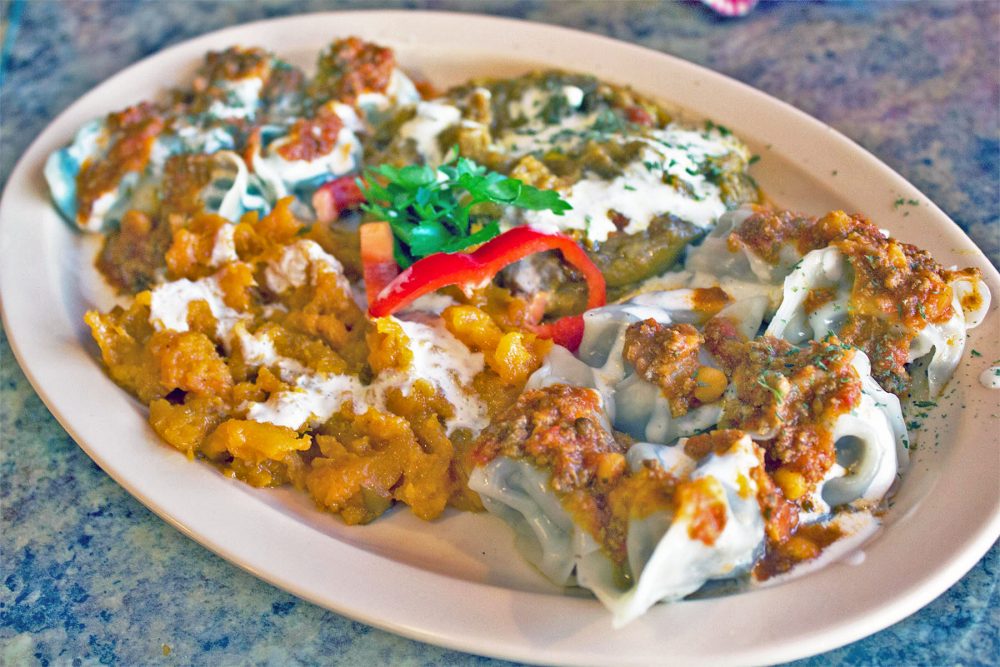 Nasir is here to introduce Chicagoans to the natural flavours of the Silk Road where ginger, cilantro, cloves, cardamon, dried mint and turmeric spice his assortment of stewed vegetarian dishes, roasted kebabs and baked rice dishes all inspired from the recipes of his Pashtun mother and Tajik father's table in Afghanistan's northern Baghlan Province. Kabuli paloa, one of several rice dishes on the menu, holds clout as the national dish of Afghanistan and is prepared daily by cooking long grain basmati rice in a rich brown broth then baking the dish in the oven. A generous tender lamb shank hides in the mound under a confetti of fried shredded carrots and raisins.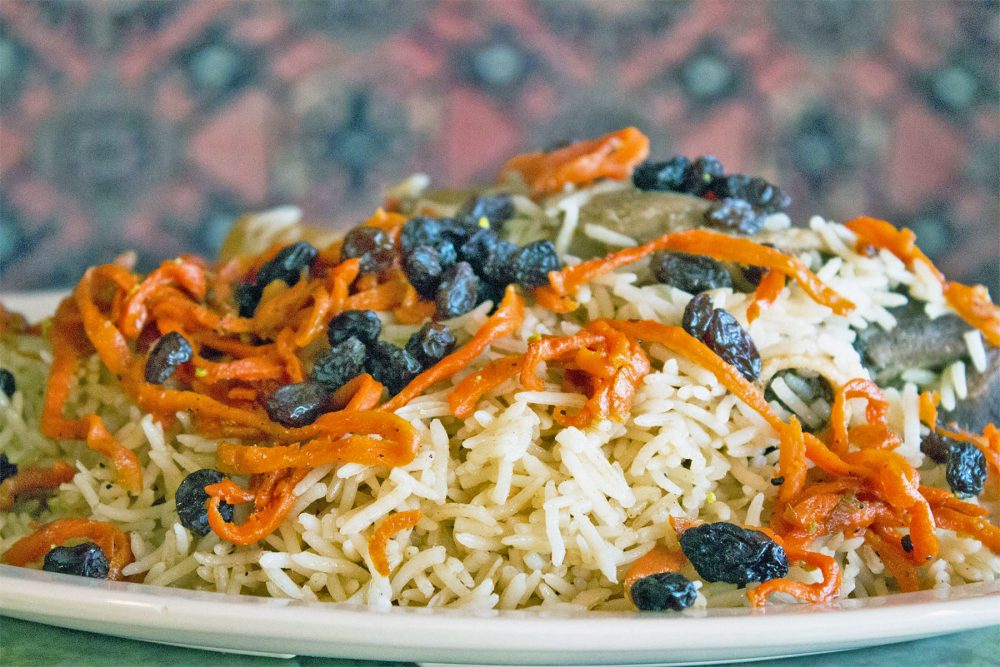 Nasir's journey to Albany Park began nearly 37 years ago. In 1979 at 19-years-old, Nasir found himself fleeing the Soviet 40th Army invasion of Afghanistan after his father, a local emir, was imprisoned. Since that day Nasir has lived many lives: Soviet resistance fighter in the deserts of Iran, witness to the bombings of the Iran-Iraq war, restaurant worker in Germany, groom to his beloved wife in India, English student in Evanston, Howard Street resale and furniture shop owner and for the past eight years, Afghan restaurant owner, now the focus of his life's work.
"The decorations in my restaurant remind me of springtime in the mountains in Afghanistan" - Nasir Raufi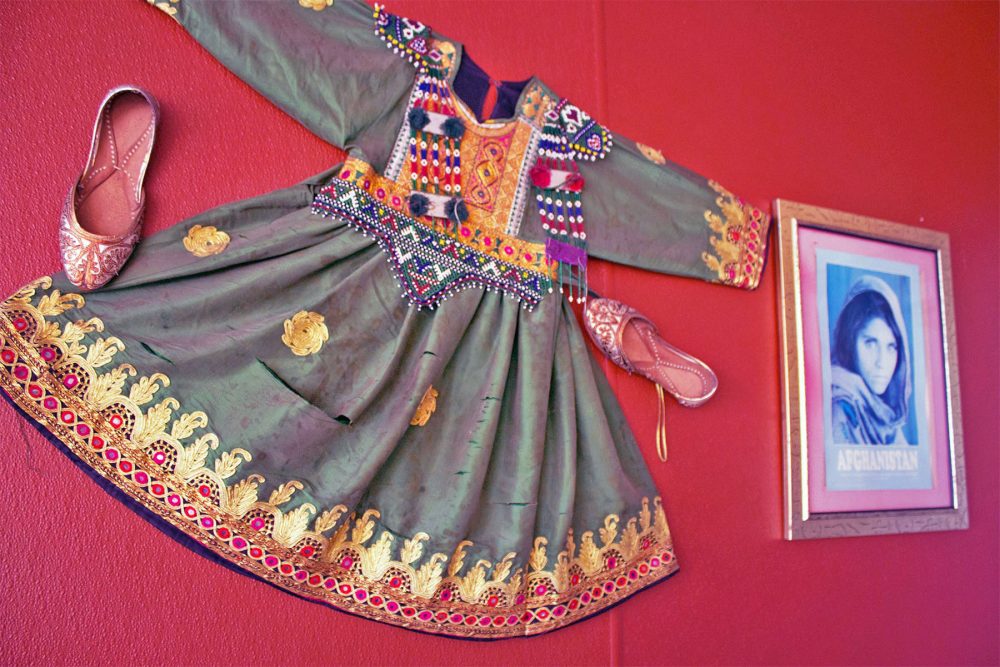 Opening a restaurant in the economic downturn of the mid-2000s was the fulfillment of a lifelong dream to relive his memories of roasting kebabs with his childhood friends "from all groups and tribes in Afghan society" during his youth in the northern city of Puli Khumri. Nasir didn't account for how difficult running a restaurant in Chicago would be at first. "In my mind always I wanted to open a restaurant but in the beginning I wanted to give up. It was very difficult, but my wife she pushed me to keep it open," he said with a smile. Though Nasir runs the phone, grill and helps prepare and serve orders, the restaurant is still a family affair--his wife designed the dishes and her signature hot sauce and shaker of sumac rest on each table. His son, who fills in when Nasir is out of town, still doesn't know the customers' orders by heart but he appreciates his help. "While I was in California one year, my son called me and said, 'Dad, everyone wants to know where you are and why I don't know their orders by heart like you,'" he chuckled.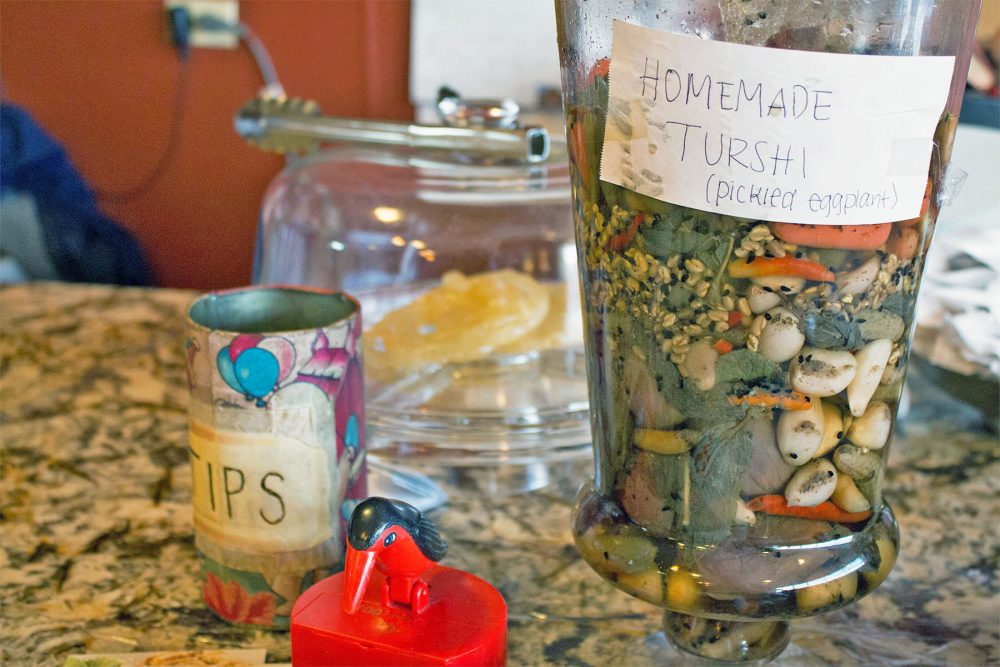 Afghan Kabob, named after his memories of kabobs roasting on charcoal in front of Kabul restaurants, is for regulars a trip to visit Nasir himself. One customer, Haris Siddiqui, has been eating at Afghan Kabob for the past seven years because the menu reminds him of his mother's food from a tribal area in Pakistan. "Listen, I just ditched my sister's stuffed chicken for this meal today," said Haris. "She wasn't happy, but this place has authentic tribal food. In terms of quality and uniqueness it's totally different than what you find on Devon. Nasir always makes you feel at home and if the food is great too, well that's a huge bonus." Haris recommends finishing a meal at Afghan Kabob with the sheer chai, a boiled sweet, milky cardamom pink tea.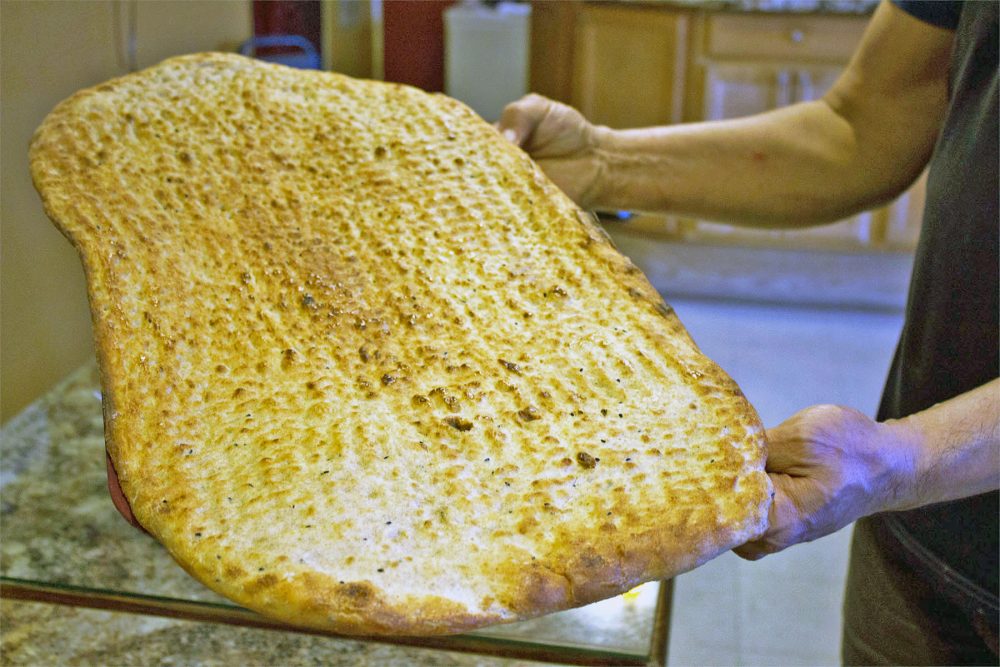 Known for his kindness and generosity among loyal customers, they are what he loves most about his restaurant. "I catered a wedding for 300 people in Wisconsin. There weren't any Afghans there, just a couple who has been eating at my place for many years and wanted it served on their special day," he said.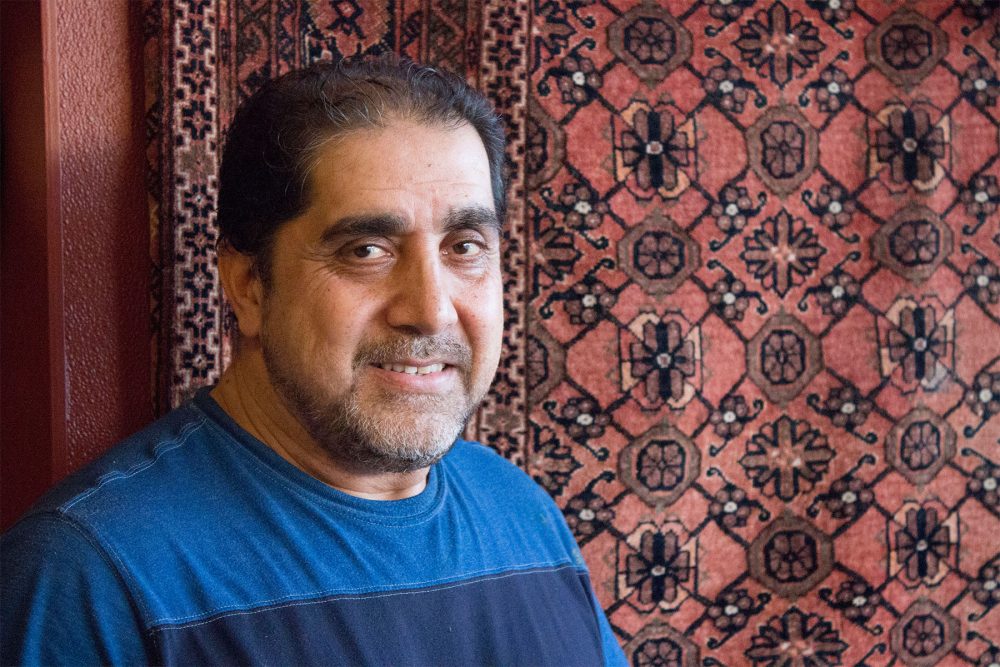 Proof perhaps that good food and people cross all cultural divides.
Afghan Kabob is located in Albany Park. Closed Mondays. Halal. Delivery Available.