---
From the second you enter the small but bustling Torchio Pasta Bar, you will feel quite at home. The reason for that may be that the authentic ristorante is actually owned and run by family. Chef/Owner Bill Varley along with his wife, Janice and sister, Jolene, are ever-present; each one welcoming pasta-loving diners to their River North neighborhood hotspot that has been years in the making.  
When dining at an Italian establishment, it is almost mandatory to order multiple courses. So, for starters, we think it's mandatory to order the Semolina Gnocchi ($14). Be aware that this is unlike your typical gnocchi dumpling. Varley's take on the dish is a mashed potato-esque medallion baked in marinara sauce and blanketed by broiled mozzarella cheese.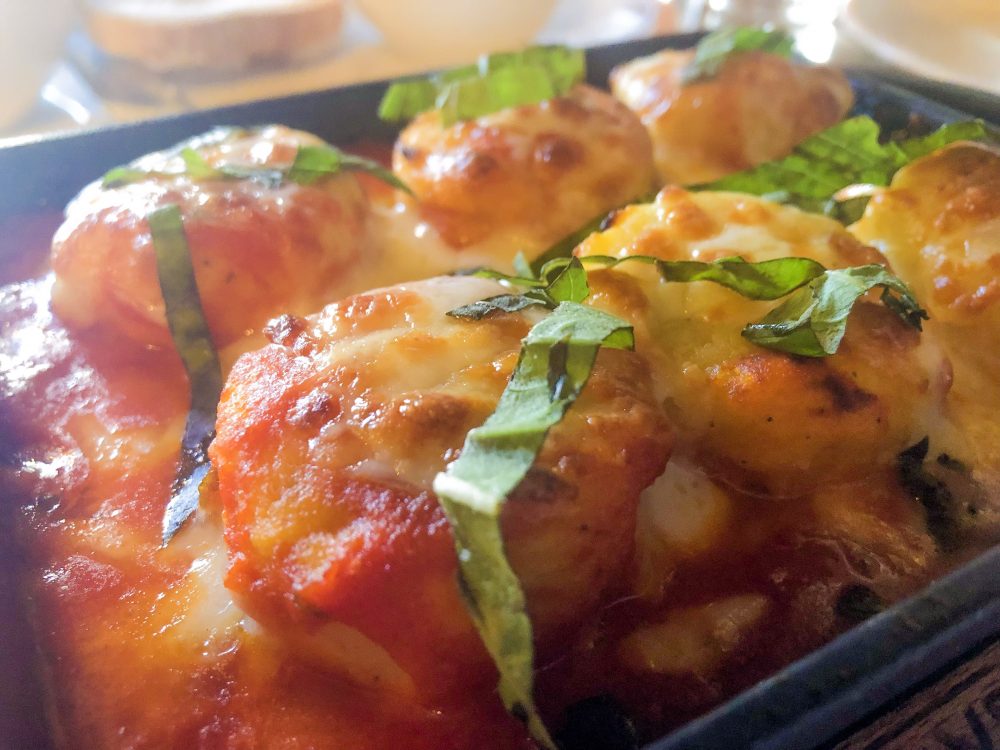 Feast as the Italians do with an order of Meatballs ($12) as well. Beef and veal make up these Italian staples served in a house made tomato sauce for scooping up with each bite.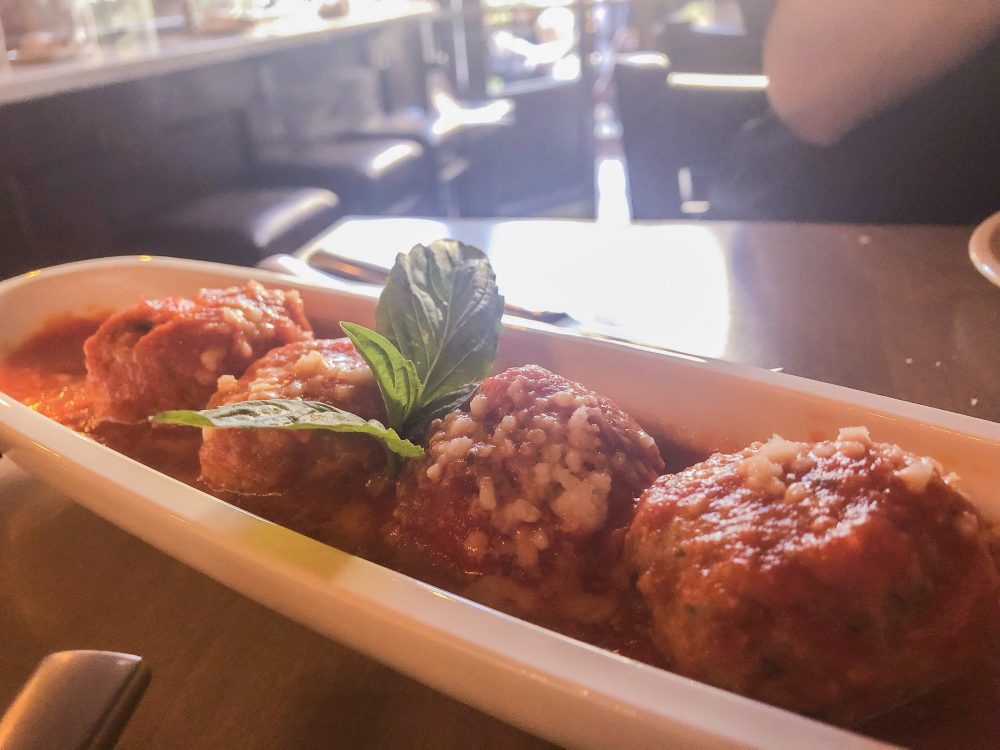 It doesn't get more traditional than Torchio's Carbonara ($21). The spaghetti is heavily loaded with the dish's signature pancetta, egg yolk and parmesan cheese.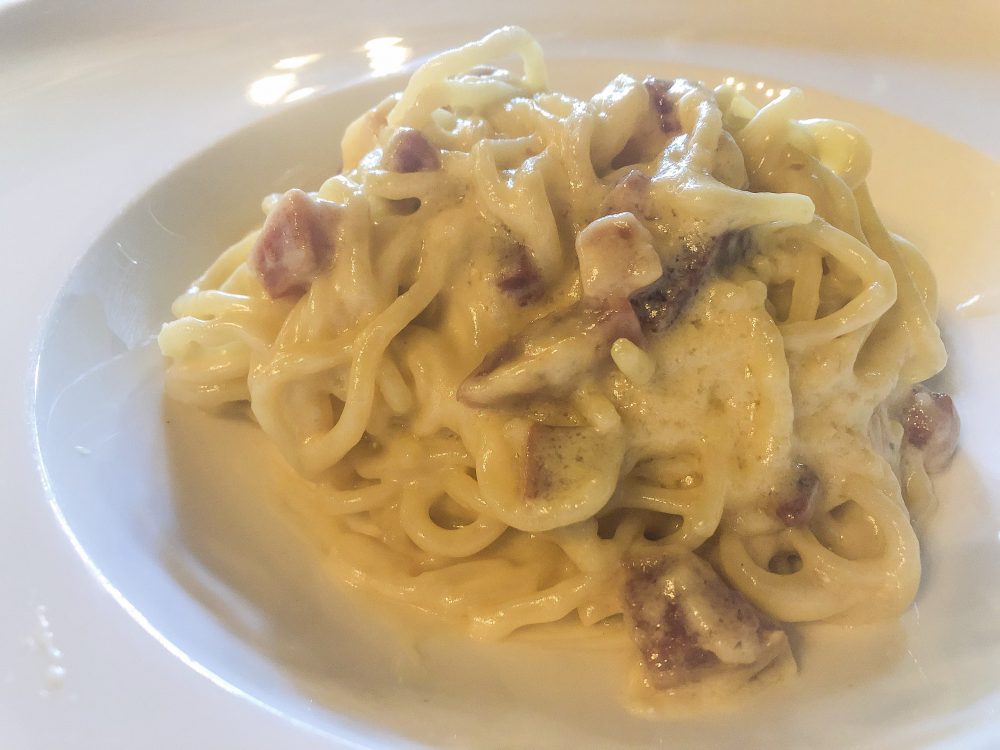 Remember when we mentioned that parmesan basket way back in the title of this drool-inducing review? Well, this is where we finally talk about it. We'd like to introduce you to Giovanna's Bolognese ($24), an homage to the many Italian cooking classes Bill and Janice took throughout their travels in Italy. Handmade tagliatelle lovingly wraps around a simple Bolognese sauce all while resting in the inventive, bowl-shaped Parmesan basket. The dish is everything you need and want a bowl of pasta to be.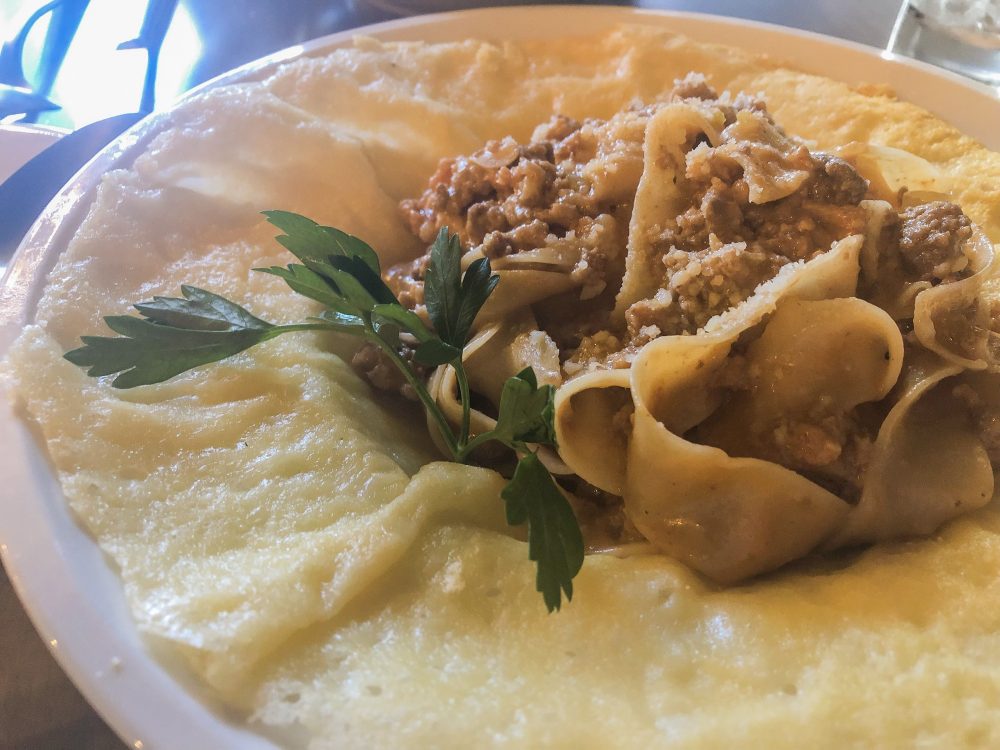 Look out for daily specials spanning across each section of the menu, your server or maybe even one of the Varleys will let you know which delicious dishes are on offer during your visit. For our experience, we indulged in the spicy pasta special of fettuccini, scallops, herbs and spices.  
Reds, whites and rosés make up the concise wine selections allowing the cocktail program to shine. All artfully-crafted and unique beverages are priced at $13 and range from boozy to fruity to spicy. A few standouts include the Padua with Hank's Vodka, strawberry, cucumber, Aperol, basil and lemon; the Milan with Maestro Dobel, watermelon, lime, salt, Fernet and agave; and the Calabria with Old Forester Rye, fermented habañero, lime, agave, grapefruit and hibiscus tea.  
To satisfy your sweet tooth, go ahead and order all of Jolene's regionally-inspired Italian desserts. The stand out item is the moist but not too sweet, Ligurian Olive Oil Cake ($9). With just a hint of lemon, this palate cleanser is delicate and light, ideal for capping off the carb-loaded evening.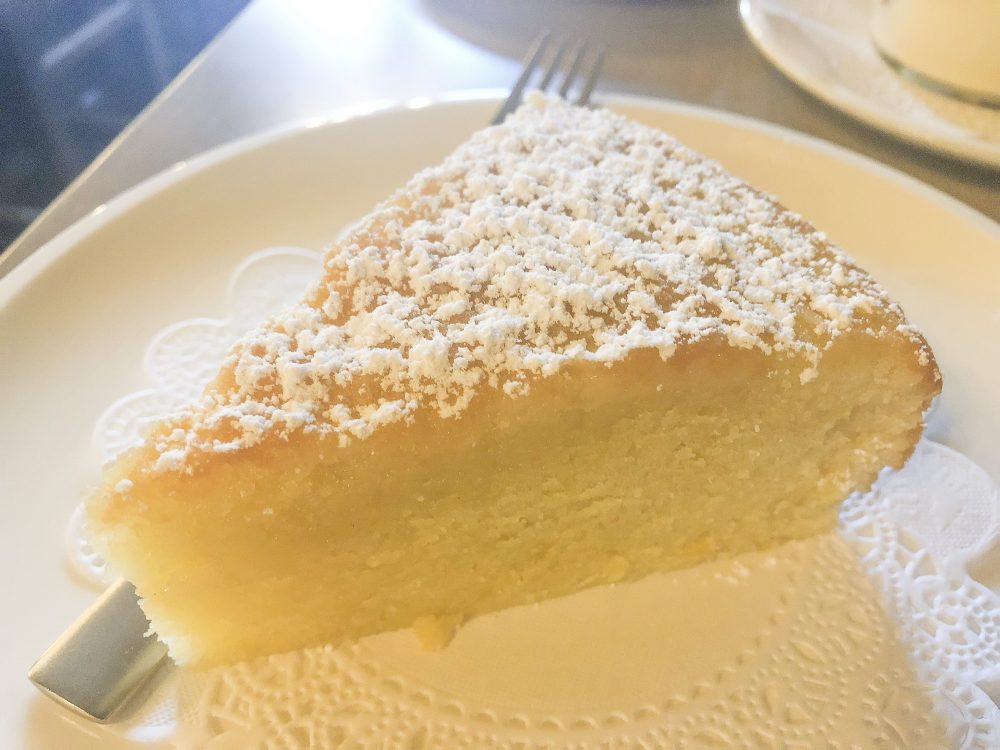 You will not find an Italian restaurant without tiramisu on the dessert menu and Torchio is no exception. Get ready to devour perhaps the best tiramisu ($10) this side of the ocean for the perfect pick me up to send you on your way.  
Torchio Pasta Bar is located at 738 N Wells St and is open for lunch Tuesday through Saturday 11:30am to 2pm (3pm on Fridays). Dinner is served Tuesday through Thursday 4pm-9pm, Friday 4pm-10pm and Saturday 5pm-10pm. Save your money during happy hour Tuesday through Friday from 4pm-6pm with $9 wines, spritzes and apps. Torchio is closed Sunday and Monday.