---
Located just a short drive north in Lake Forest, Oaken Bistro + Bar opened last month in the Forester Hotel. Though housed right off the lobby of the hotel, the food at Oaken is sure to transport your taste buds to faraway places. Open all day to hotel guests and locals alike, Oaken's talented chefs and incredible hospitality team make every experience truly special.  
We recently had the opportunity to dine on Oaken's dinner menu, which is separated into three categories: Seedling, Sapling and Timber. The portion sizes tend to get a little larger the further down the succinct menu goes but remain within the threshold for diners to enjoy a tapas-like experience.  
Seedling 
A cute little duo of Rohan Duck Tacos is certainly a satisfying start to your dinner at Oaken. A generous heap of succulent shredded duck, five-spiced pineapple and crumbly cotija cheese rest atop a crispy, scallion pancake. Savory and sweet, these tacos are quite the treat!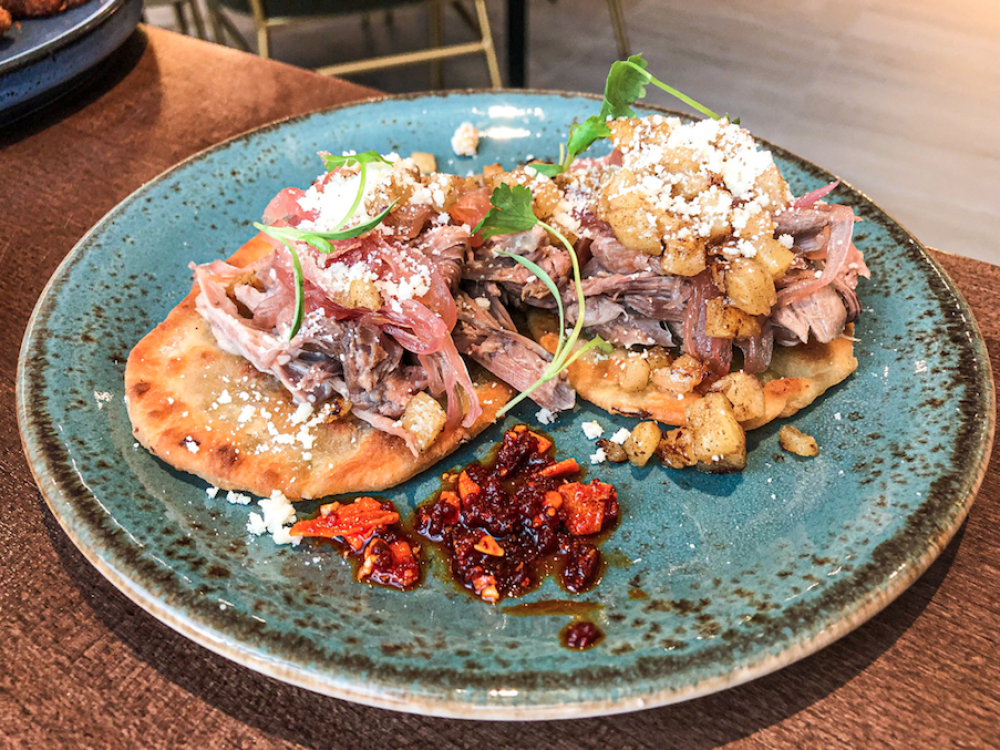 The Warm Octopus Salad is also not to be skipped. This wonderfully acidic and salty plate is one you won't want to share! Each chewy bite of tentacle is a colorful combination of charred lemon, picholine olives, Calabrian chiles, fingerlings and parsley.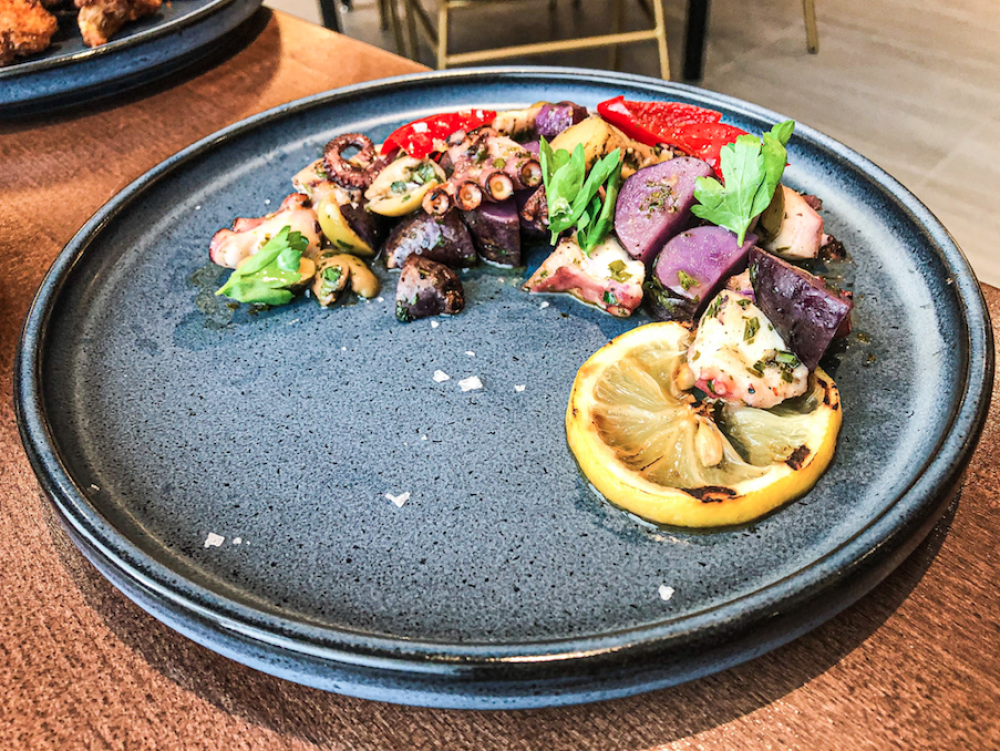 Other inventive small plates to try include the Barramundi Crudo, a vibrant plate shared with crispy beets, yogurt, dill, grape must, lemon and horseradish; and the Peas & Carrots, a garden of smoked carrot puree, roasted baby heirloom carrots, spring pea melange and puffed farro. 
Sapling 
Boasting a literal healthy mix of soup, salads and mussels, the Sapling area of the menu continues the fresh ingredient trend. We couldn't stop eating the addictive Green Beans seasoned with plenty of cumin and sweetened by raw honey and crispy shallots.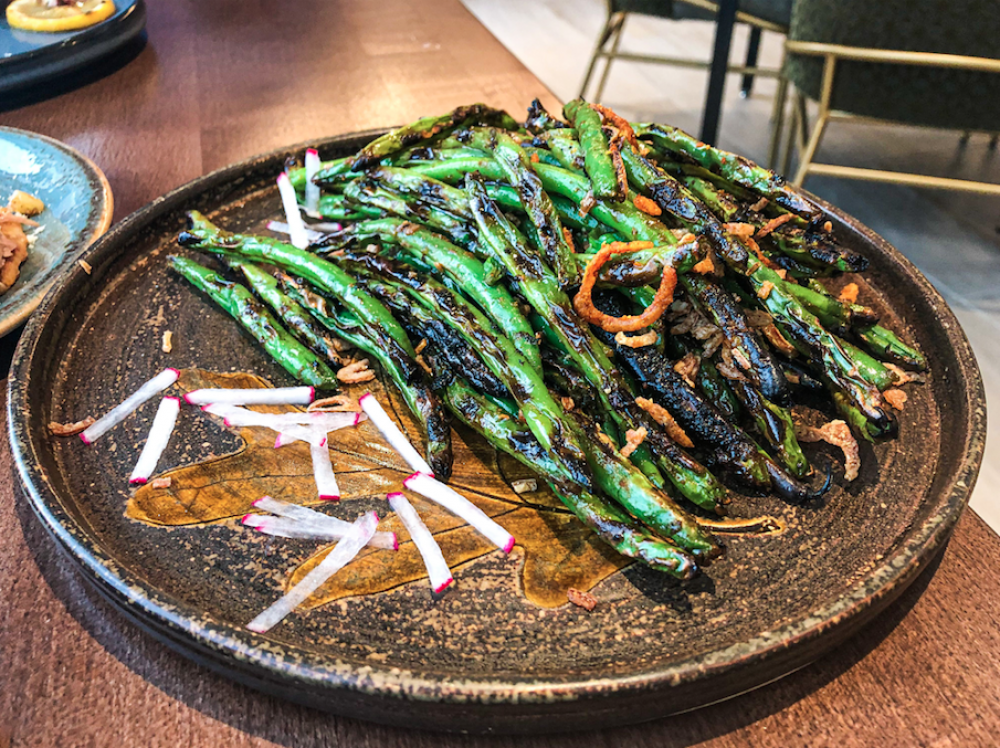 We would recommend ordering the Chicken Fried Cauliflower too, if you have space on your table. Perfectly crispy with a little added heat from the bright slices of Fresno chiles, these healthy-ish morsels come with a lovely avocado green goddess dressing for dipping.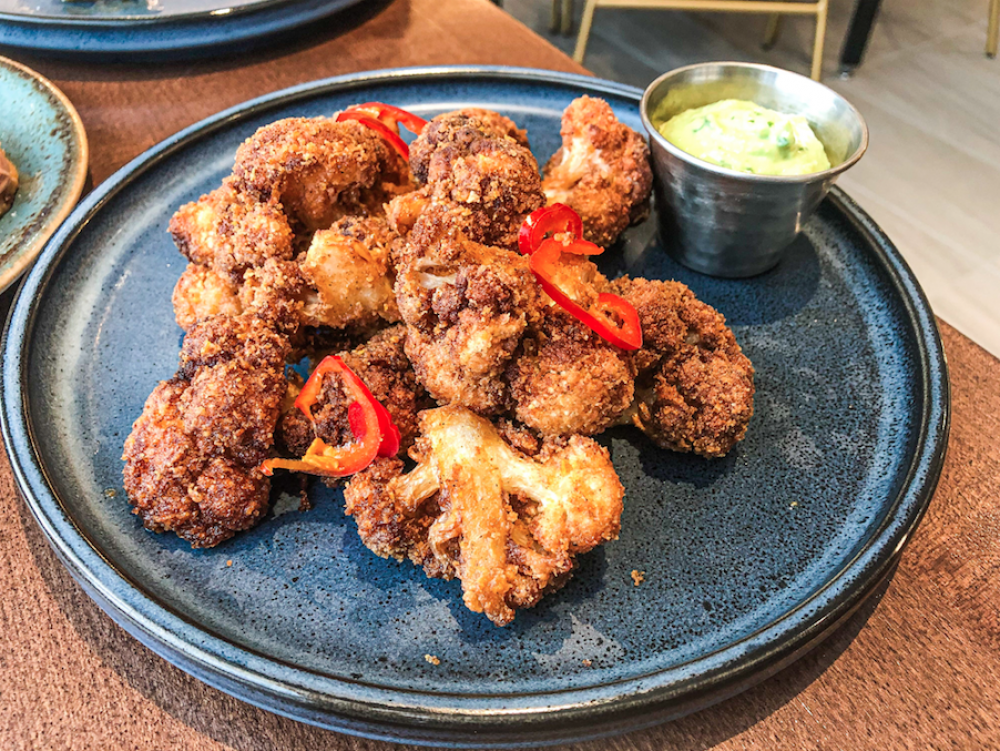 Next time, we definitely want to try the Oaken Salad, a lawn of baby oak leaf lettuce teamed up with ricotta, seasonal fruit and tossed with a unique lavender-vanilla dressing.  
Timber 
As usual, if we hadn't gone all out on the small plates, we would've had room to try more of the indulgent-sounding dishes from the Timber menu. We did get to enjoy the Daily Catch which at the time was a buttery Pacific halibut alongside mouthwatering trumpet mushrooms and sprigs of asparagus, all sweetened by a beautiful spring pea melange.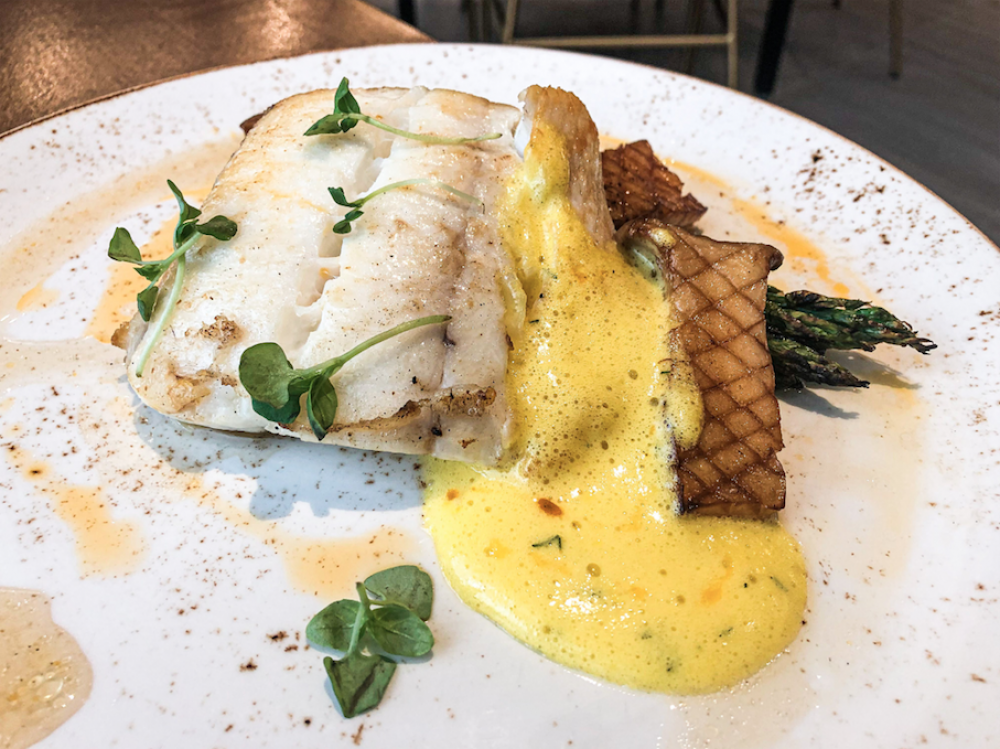 There isn't a dish in the Timber section that we wouldn't want to try next time. Particularly the Oaken Burger piled high with Gruyere cheese, wild mushrooms and onion rings slathered with stone ground mustard aioli held together by a yummy pretzel bun. Between the Skirt Steak, Green Circle Chicken and Gnocchi, we have no doubt these rich dishes will taste just as amazing as everything else on the menu.  
Dessert 
Oaken's desserts are definitely worth saving room for. Go for their signature S'mores dish, a museum-worthy piece of art (and absolute decadence) on a plate. A graham cake, hidden underneath a blanket of burnt marshmallow, is perfectly complemented by the accompanying malted ice cream. Like the octopus salad, you probably won't want to share this one either.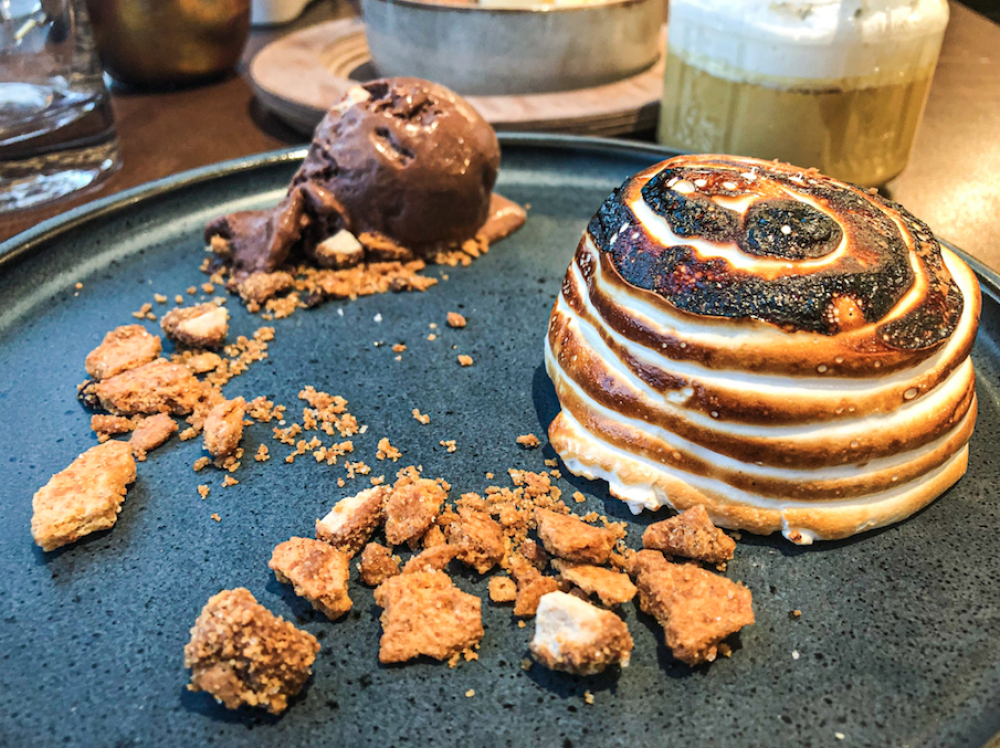 Simple, tasty pleasures are also found in the rich Bourbon Butterscotch Budino topped with a layer of whipped cream, fresh fruit and a scattering of Maldon sea salt.  
Last and certainly not least, you can end the evening with an ode to the state across the lake with the Michigan Cherry Crisp. No frills, just a classic crisp we all know and love with a scoop of cardamom ice cream to cool off each sweet, warm spoonful.  
Oaken Bistro + Bar is located within The Forester hotel at 200 North Field Drive in Lake Forest. They are open for breakfast, lunch, and dinner, Monday through Friday 6:30AM-12AM, Saturday 7AM-12AM and Sunday 7AM-9PM.