---
There are not many places that will get me to go downtown at this point, especially not as far as Van Buren Street. Don't get me wrong, the downtown area is great when you have a destination in mind but as most Chicagoans know, the surrounding neighborhoods are home to many of the city's best restaurants. However, there is one place that would get me downtown AND all the way down to Van Buren Street and that would be Taureaux Tavern. Only open on the week days, Taureaux Tavern provides a luxurious escape from the city outside its doors, without the luxurious price tag. For a fantastic meal at an even better value, Taureaux is perfect for a midday jaunt out of the office or to unwind with a comforting cocktail and meal after work. Read on for our picks from their new Fall menu! 
The magnificent service at Taureaux Tavern came to us prepared with excellent recommendations to start our hungry, Friday evening. Somehow reading our carb-loving minds, our wonderful waiter recommended the Baked Goat Cheese and Lobster Thermidor Bites. Served with numerous wedges of garlic bread for dipping, both Hors d'Oeuvres came out of the kitchen piping hot from the broiler in mini cast iron casserole dishes.  
The Lobster Thermidor is quite the indulgence thanks to its silky, sherry wine cheese sauce. Beneath the rich, cheesy blanket is shredded butter-poached baby lobster just waiting to be spooned onto the aforementioned garlic bread vessel.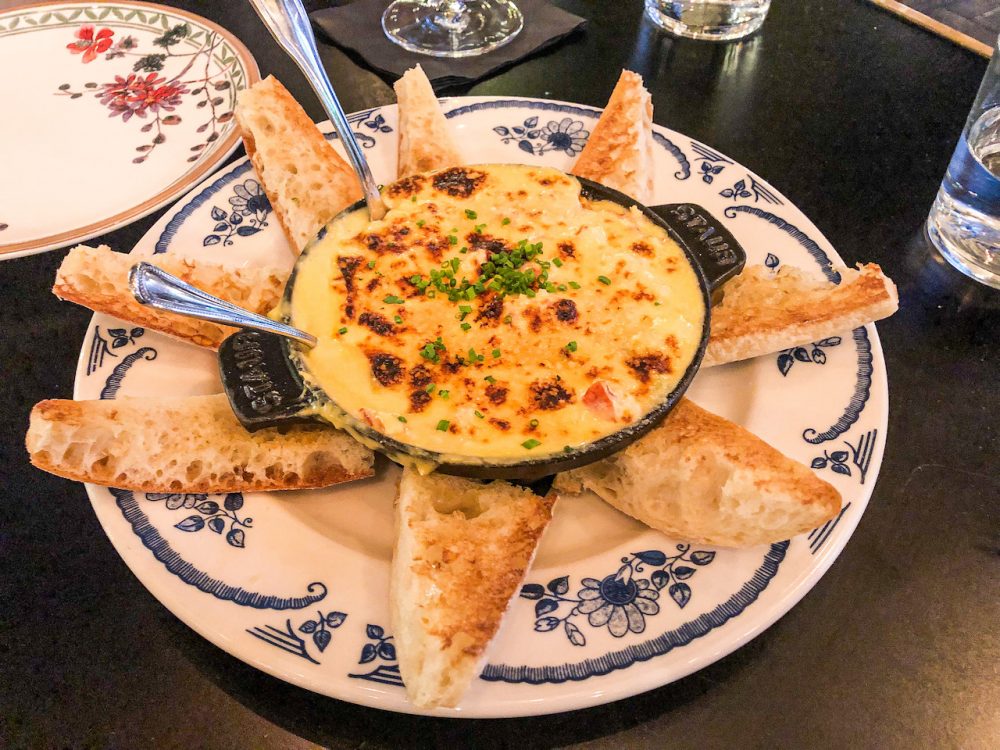 Just as enjoyable and soul-warming, is the Baked Goat Cheese dolloped atop a comforting blend of tomato and piquillo pepper sauce. We shouldn't have to tell you to utilize the bounty of accompanying garlic bread to wipe up every last bit of this app.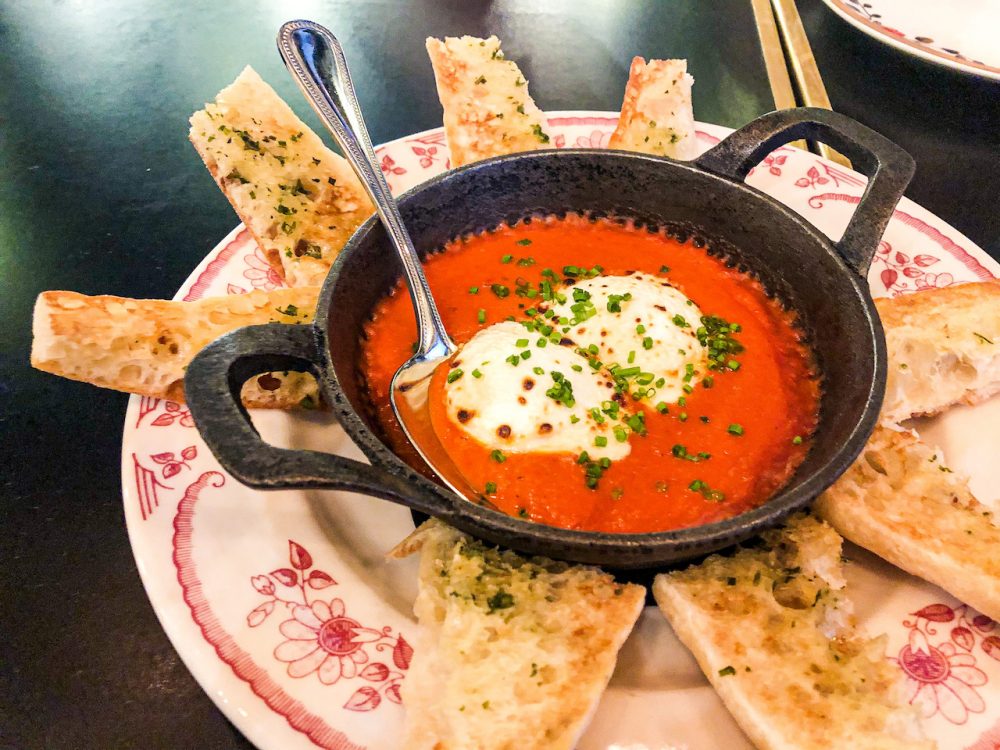 If saving room for the main event is more your thing, we recommend ordering the croquettes - mini eggroll-esque cylinders filled with Chef Eric Tiglao's inspirations. During our visit, Chef's creation played on the flavors of a baked potato, loaded with potato, bacon and chive served on a dollop of that heavenly thermidor cheese sauce.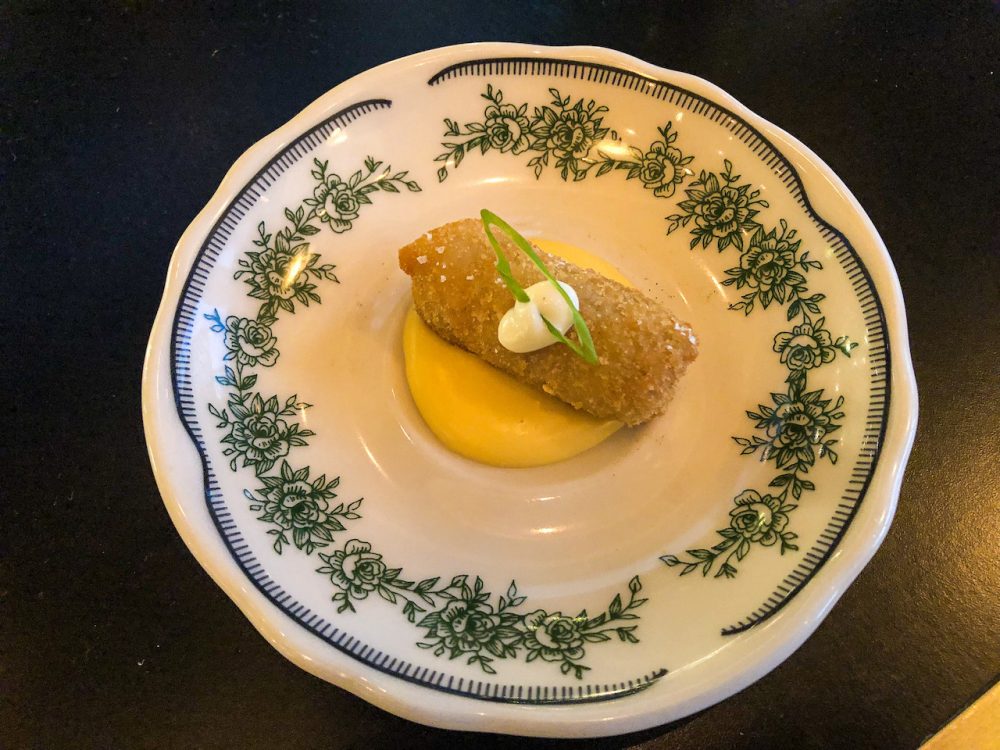 With a few similar dishes to sister restaurant, Francois Frankie, my plus one and I opted for plates that were unique to the Tavern. We savored the no frills presentation of Rigatoni Alla Vodka with the addition of poached shrimp for some extra protein. The giant cylinders of pasta are tossed in a creamy vodka sauce with bites of bright, acidic cherry tomatoes and crunchy, toasted breadcrumbs.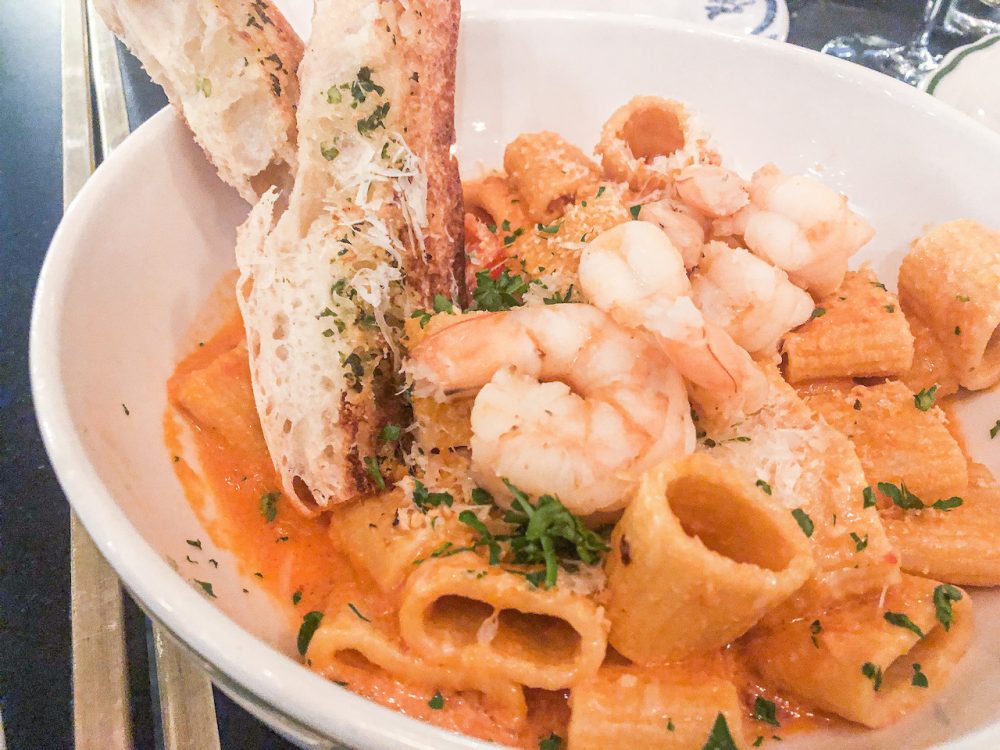 On special the evening of our recent visit, was the Filet Diane. A boozy Diane sauce, made from cognac, peppercorn and cream pools atop the 8oz center cut filet and accompanying pomme puree. Visit Taureaux Tavern soon to try this delectably tender, meat-lovers special.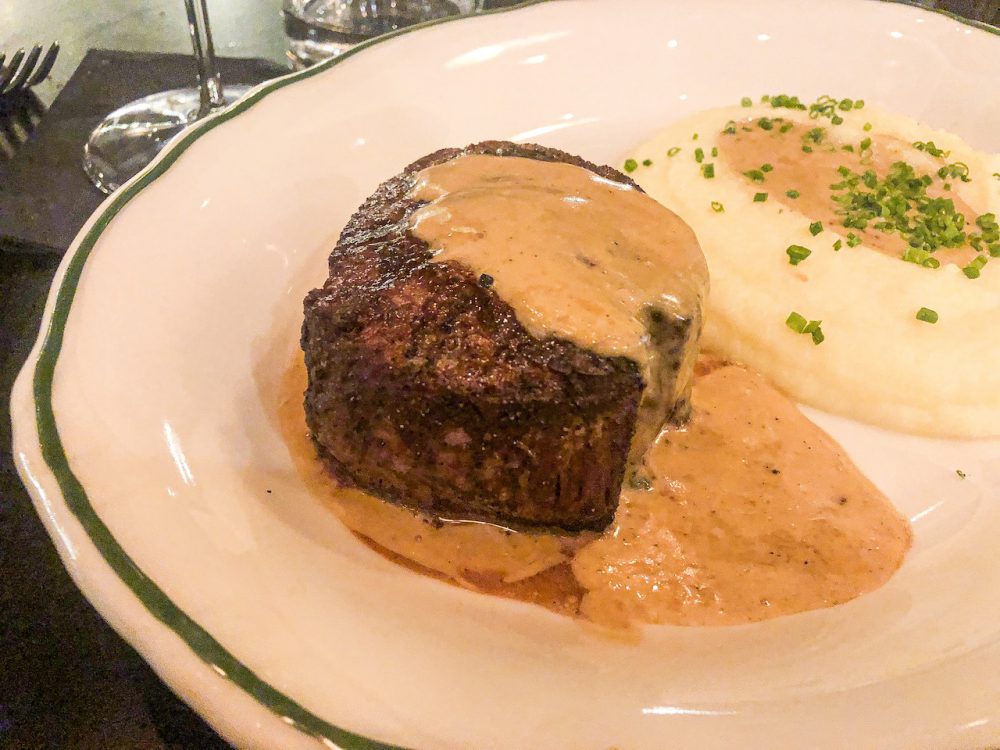 I know I'm not alone when I say I'm a sucker for cookie skillets. What's not to love about a hot, cast iron- baked chocolate chip cookie with a scoop of quickly melting vanilla ice cream?! Even when my stomach has pleaded with me to not eat anything more, there is ALWAYS room for a cookie skillet. Taureaux's is no exception. They keep it simple and when it comes to cookie skillets, simple is best!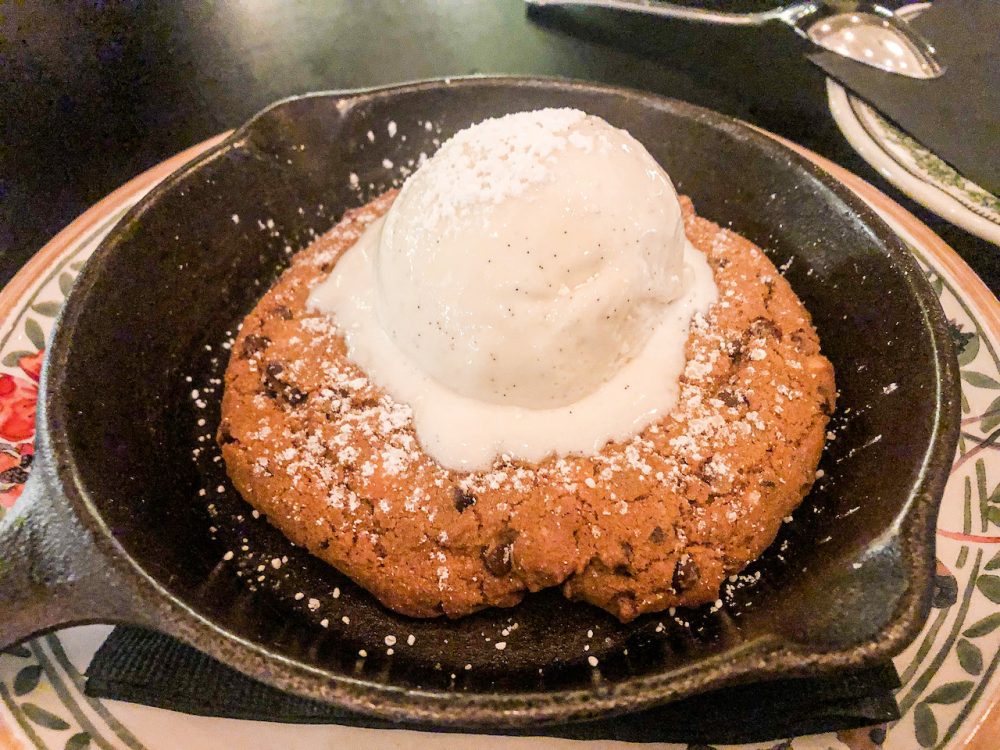 Taureaux Tavern is located at 155 W Van Buren St and conveniently mere steps away from the LaSalle/Van Buren 'L' stop. The kitchen is open every week day at 11am and closed on the weekends.