---
We are fortunate here in Chicago to have a plethora of eateries to rely on certain days of the week. There's your Meatless Monday places that turn ordinary vegan/vegetarian ingredients into some of the best dishes you may ever have. Or on Wednesdays, you probably have a go-to spot for wings. Thirsty Thursdays are for drinking and cheers-ing to one more day of work and Friday, you might find the most quality fish fry you can get south of the Wisconsin border. But Tuesdays...are for TACOS. You've heard of it, even LeBron James has proclaimed it a weekly tradition. So if Taco Tuesday isn't already on your calendar, it should be. 
Now, I know that there are a gazillion restaurants in Chicago that you can support on a Tuesday evening and for the record, I have my own comprehensive list of places to catch a taco deal. However, I would like to make a case for an unassuming option: The Graystone Tavern in Wrigleyville. They just recently launched their Taco Tuesday menu with rotating weekly specials and oh boy, are they GOOD. Below were the selections on Tuesday, March 23rd. The first three tacos listed will be mainstays each week. As for the last three, those will rotate in and out as chef specialties! 
Get a mac attack on the Fried Chicken taco! For real, The Graystone tops this taco with mac and cheese! Slaw and lettuce build a fresh, crispy layer with the fried chicken and noodles, all dressed with hot sauce. 
With a lot of spice and everything nice, the Korean Chicken taco is a pleasantly tangy choice. Perfectly fried chicken tenders are slathered in a tongue-tingling Korean BBQ sauce. The Graystone's slaw attempts to cool things down and adds a little more crunch within the walls of the vast flour tortilla.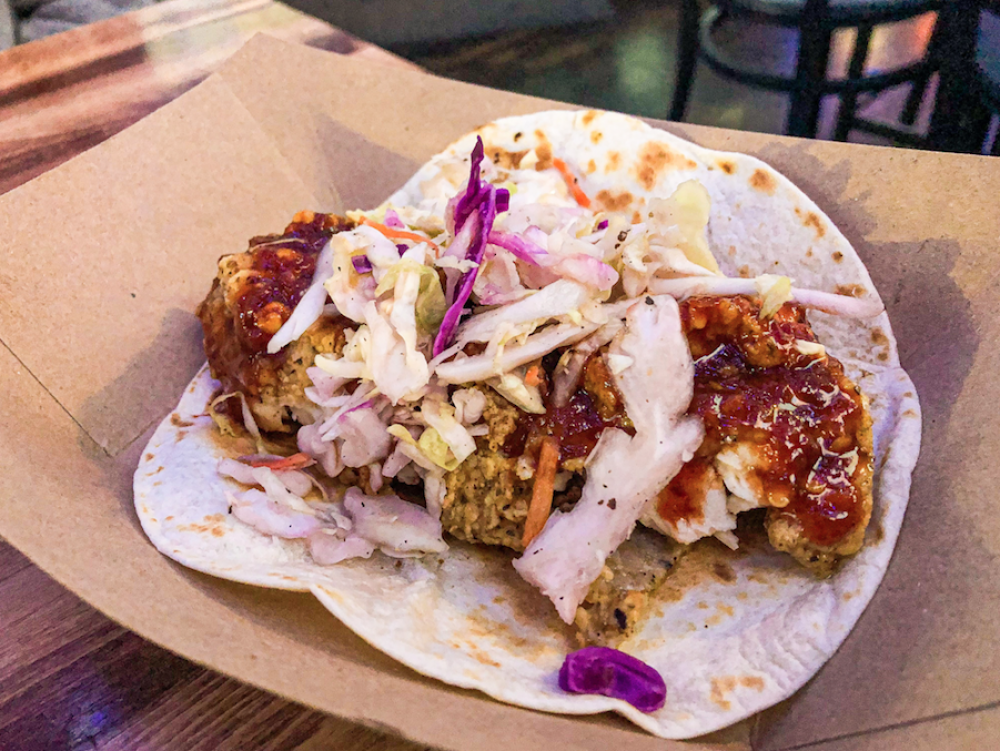 Take it to the West Coast with the Cali taco featuring grilled chicken covered with slaw, avocado, jalapeño mayo and crumbled bacon. 
We loved every taco on the menu but the one I can't stop thinking about is the Bang Bang Shrimp. Jumbo, fried shrimp take up most of the space on the tortilla's terrain only making room for some more of that refreshing slaw and pairing deliciously with the irresistible bang bang sauce.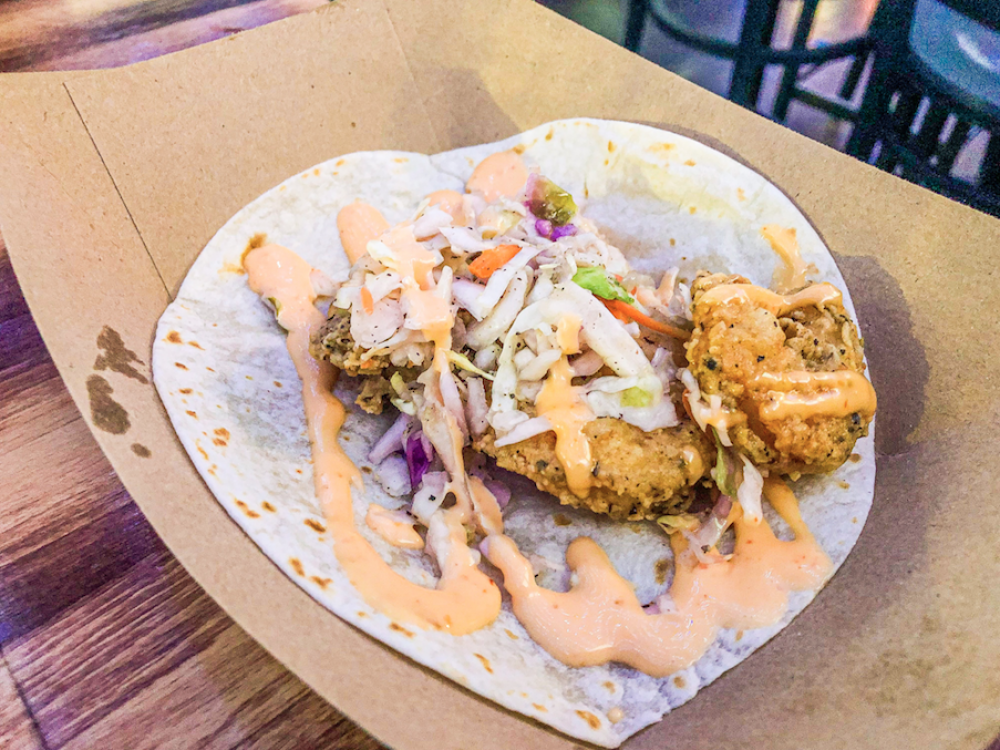 Keep it fishy with the Baja Fish taco - beer-battered cod and you guessed it, slaw is topped with the same incredible bang bang sauce. 
Let's taco 'bout caramelized onions on the tavern's take on Steak! Those onions are a flavorful hidden treasure underneath a burial mound of fresh lettuce, tomato and a phat drizzle of jalapeño mayo. Oh yeah...the steak! Marinated skirt soaks up the caramelized onion flavor too, creating a mouthwatering bite every single time.