---
Sitting at the corner of Huron and Wells, Edie's All Day Cafe & Bar is an upscale, fast-casual café and bar, catering to individuals on-the-go, remote workers and professionals looking for a community space to work, relax and gather from breakfast through dinner. Founded by hospitality veterans Matt Matros, Arturo Gomez, and partner, Chef Chris Dunstatter, Edie's is leading Chicago's "third place" – designated space between work and home – a new wave in hospitality deeming itself as part café, part restaurant, workspace, community center, and part wine bar. 
Breakfast at Edie's is available daily from 7am to 3pm and includes typical morning fare like avocado toast, breakfast sandwiches and waffles. It's also a great place to stop for coffee, smoothies or cold-pressed juices to energize your morning or recharge the system to get through the remote work day. If going the juice route, we strongly recommend the Laser Vision, a vibrant blend of carrot, orange, apple and ginger. Their outdoor patio is still open while the weather is nice and makes for a great place to comfortably sit, work and people watch. 
Get your greens in with one of four salads: Kale Caesar, Strawberry Caprese, Matt's Salad or the Cobb. Or snack the day away with Cravings such as House Cured Olives, Burrata and Pate du Jour.  
Biting into Edie's scrumptious BLT is everything you want it to be. It's hard not to appreciate perfectly crisped bacon sandwiched between thick slices of tomato, lettuce, mayo and a poppy seed bun. This sammy is a classic done well. Other nostalgic handhelds include the Grilled Cheese, Grilled Portabello and Chicken Salad. You can't go wrong with either option!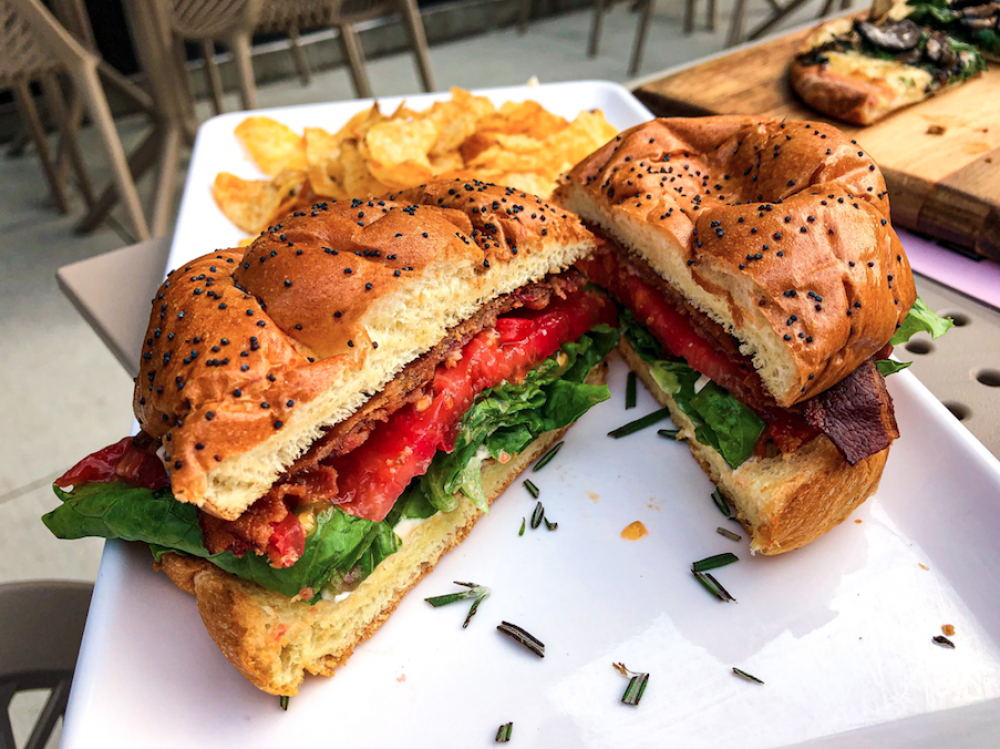 Easy to eat for one or shareable for two, the flatbreads are divine. We opted for the Truffleicious topped with white sauce, leaves of spinach, mushrooms and gifted with a trio of truffle oil, salt and shavings! For as much truffle dedication as it has, the flavor isn't too overpowering and has just the right amount of umami to satisfy the palate. We look forward to going back and trying one of their other creations in the Diavola, crafted with arrabbiata, chorizo, hot soppressata, prosciutto and a hot honey drizzle.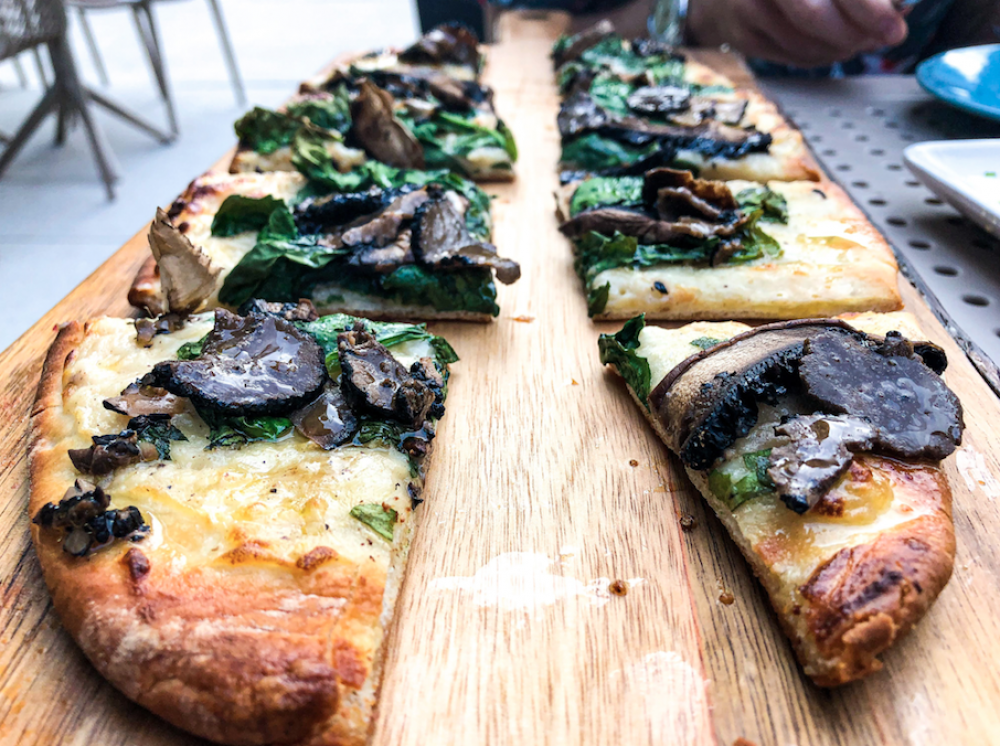 The use of rosemary is perhaps the best part of almost everything on the menu. We especially loved it on our cheese and charcuterie board. We kept it easy by snacking on Finnochionna, Hot Soppressata, Manchego and Blue Cheese but the platter's accoutrements elevated the simplicity of our picks. A beautiful dollop of spicy mustard, a sliver of seasonal jelly, dried figs, apricots and cranberries, pepitas and a scattering of rosemary came together to create the perfect bite, every time. Create your own custom board with Edie's artisanal selection of worldly cheeses and charcuterie. 
Edie's All Day Café and Bar is located at 675 N Wells and is open Sunday through Tuesday from 7:00 a.m. to 8:00 p.m. and Wednesday through Saturday from 7:00 a.m. to 9:00 p.m.