---
After a long day of jamming out at Chicago's biggest music festival, all one has to do is walk a few blocks to Adamus Lounge to enjoy a delicious, well-portioned meal. Adamus offers a variety of menus for those that either want to eat light and share small plates or fill up on their seasonal entrées.
Executive Chef Nelson Erazo brings seasonal flavors along with a farm-to-table concept that supports local farmers. His Tastes and Lighter Fares menus for the summer feature a Chilled Watermelon Gazpacho with jumbo lump blue crab, hass avocado and crème fraiche and an amazingly sweet Hudson Valley Foie Gras with two types of foie gras to balance out the palette. One is seared and put on top a black currant pancake and topped with sherry-glazed grapes. The other is torched and seasoned with black truffle and topped with a fruit and nut compote.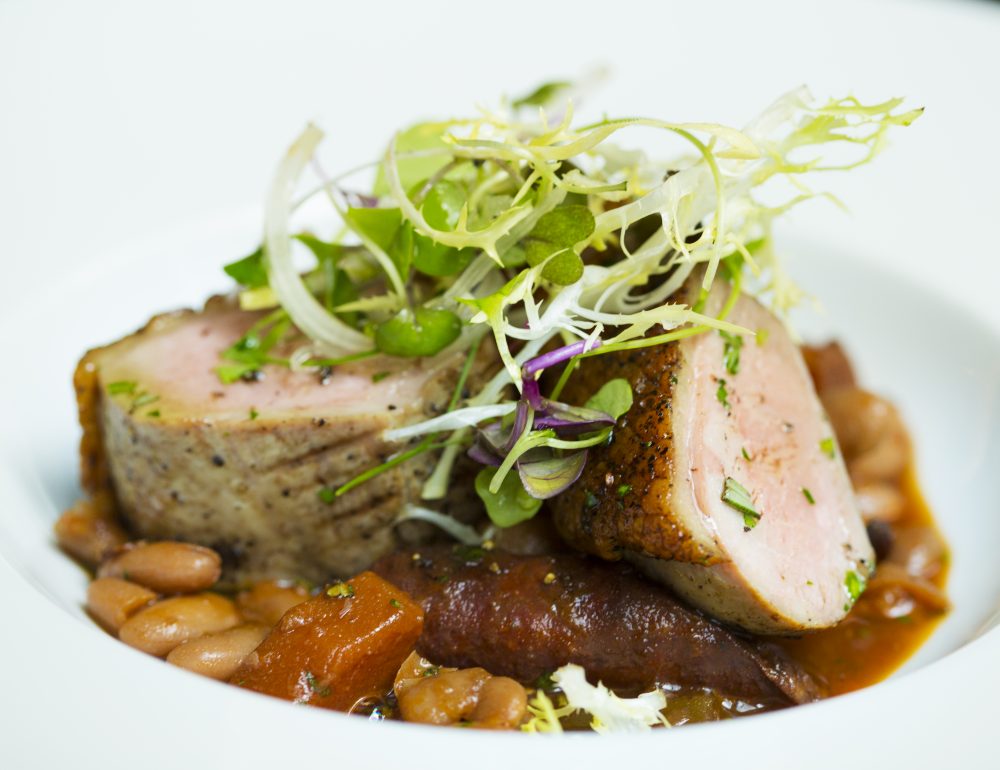 Summer entrees include sea-to-table and farm-to-table options for the surf and turf lovers. A stand-out on the Table Plates summer menu is the Coriander Dusted King Salmon paired with dill Mousseline potatoes, preserved lemon, jumbo lump crab, roasted fennel, shaved shallots and vermouth gasttrique. On the turf side of things in the Tellicherry Crusted Duck Breast on top of white quinoa, black figs, fresh herbs, shaved shallots and wild flower honey.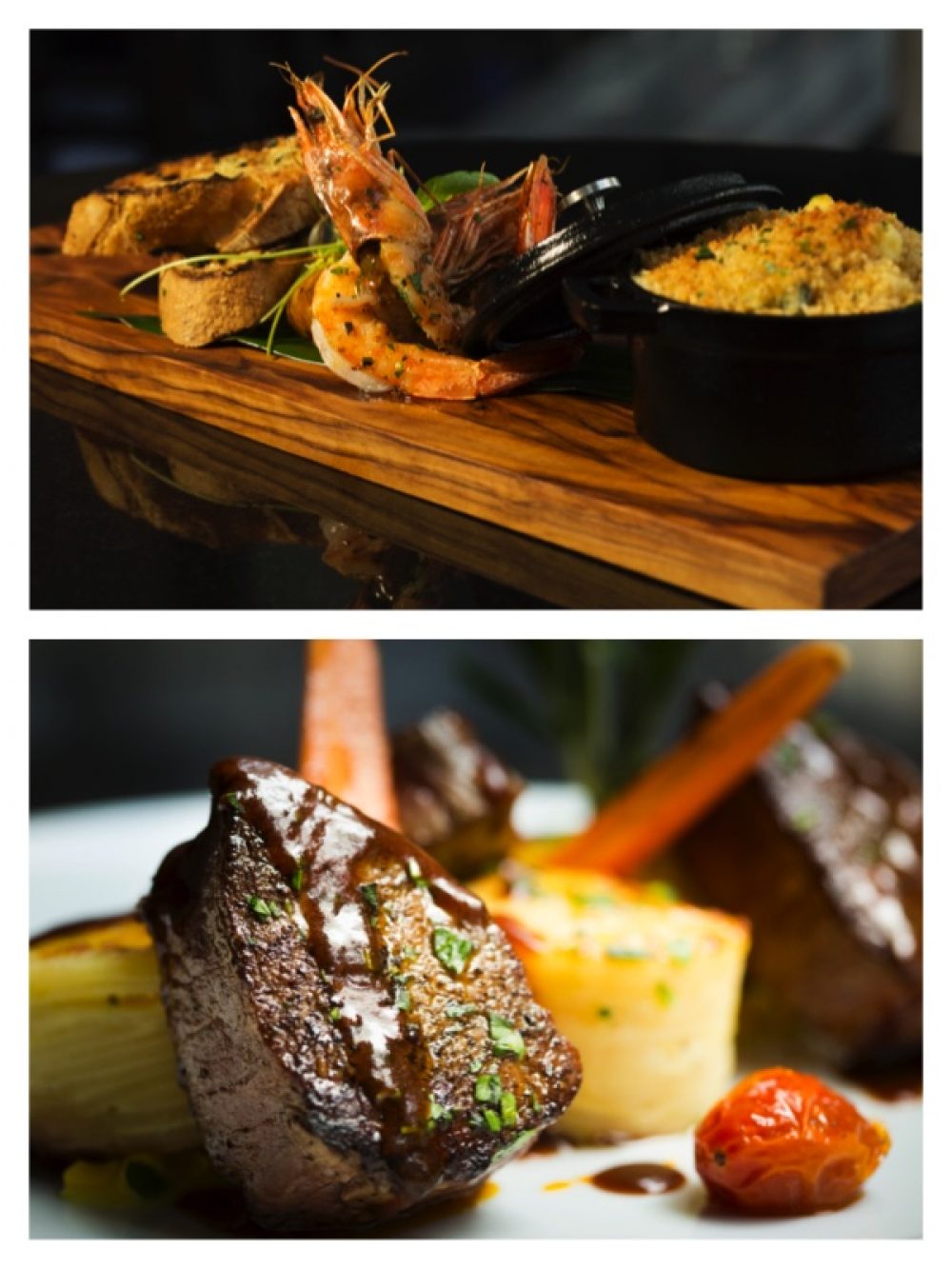 Last but certainly not least, make sure to save room for the dessert menu featuring sorbet and ice cream selections from Oberweis Dairy Farms, seasonal cheesecake, warm raspberry chocolate cake and lemon semifreddo.
If you're tired after a day filled with sun and music, Adamus offers a quick, delicous prix fixe dinner menu for $33 per person that gives you a choice of a soup or salad, two entrées and two desserts.
The bar features a full cocktail menu as well as happy hour specials Monday through Friday from 5:00-8:00 pm with $7 appetizers, $4 beers, $5 glasses of wine and $6 rail cocktails.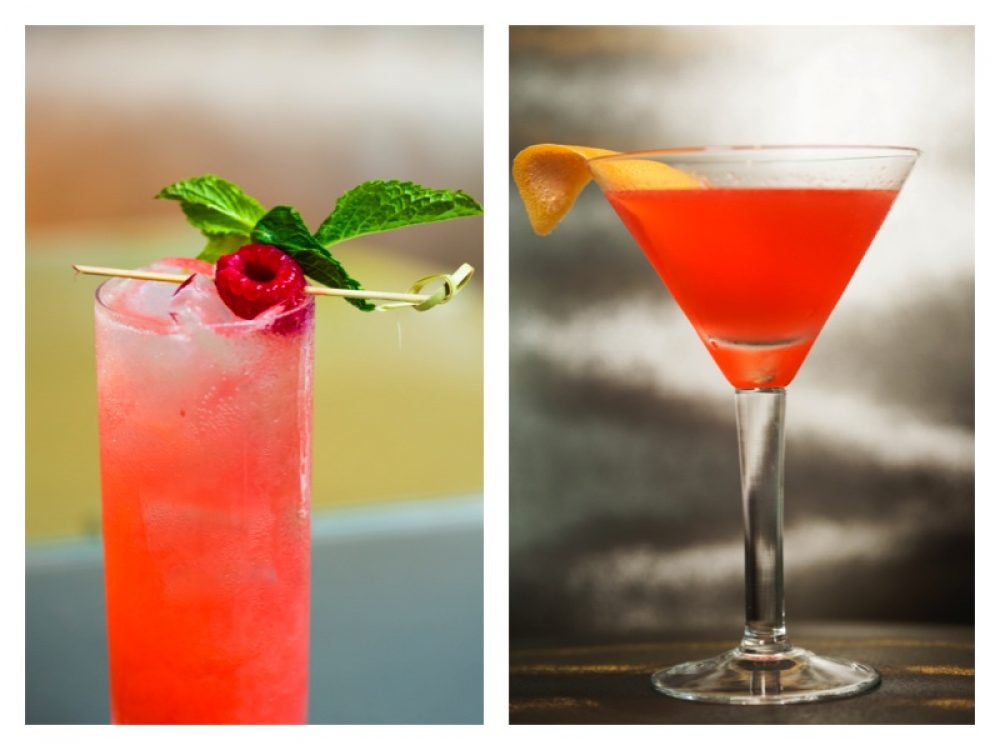 Hurry in to taste the flavors of summer at Adamus before chef Erazo rolls out his fall menus!