---
Season after season, Drumbar beverage director, Gary Matthews, seems to top his own creativity. This Winter's line-up features cocktails that are anywhere from nostalgic to inspiring. More beverage directors should aspire to create drinks that invoke such emotions. With each sip, you can taste the time and passion Matthews puts towards every ingredient. Below are our favorites from Matthews' seasonal menu:  
Apple Whiskey Sour 
Very Old Barton Bourbon, Novo Fogo Tanager Cachaça, Fuji apple, Cardamaro and lemon 
The Brazilian-native Cachaça adds a brown sugar-like sweetness to the darkness of the bourbon and is garnished with a dried slice of Fuji apple. Reminiscent of the short fall we had in the city, this cocktail goes down easy and transitions well into the winter season with its warm flavors.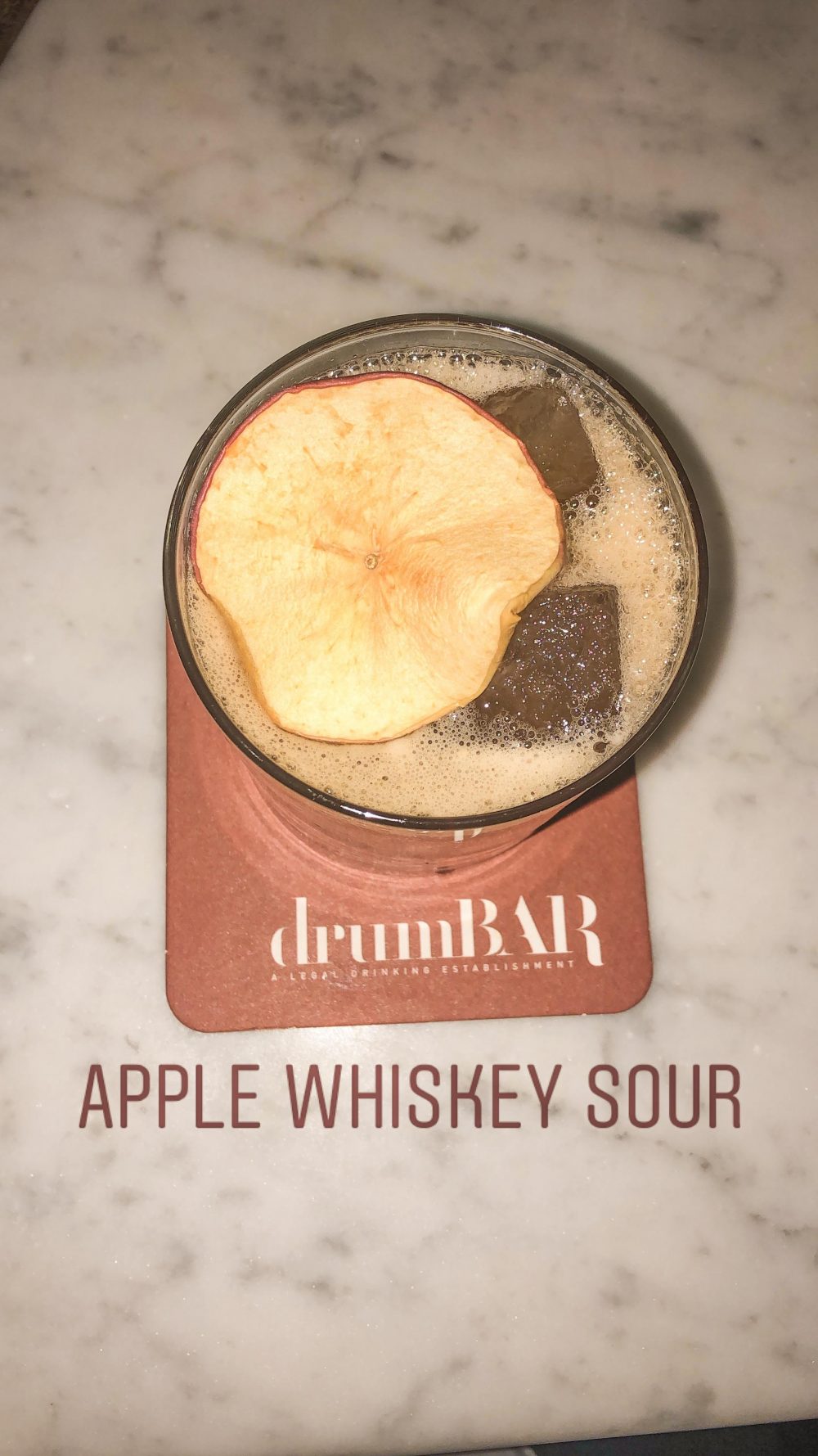 Passion Fruit Flip  
Cacao nib infused Santa Teresa Rum, P/X Sherry, Passion Fruit Dulce de Leche, whole egg and black lava salt 
If there could be a contender for a favorite, this would be one of them. This chocolate and caramel drink has a nice balance of sweet and salty. The black lava salt is intense as you get down to it but adds texture to the foamy concoction.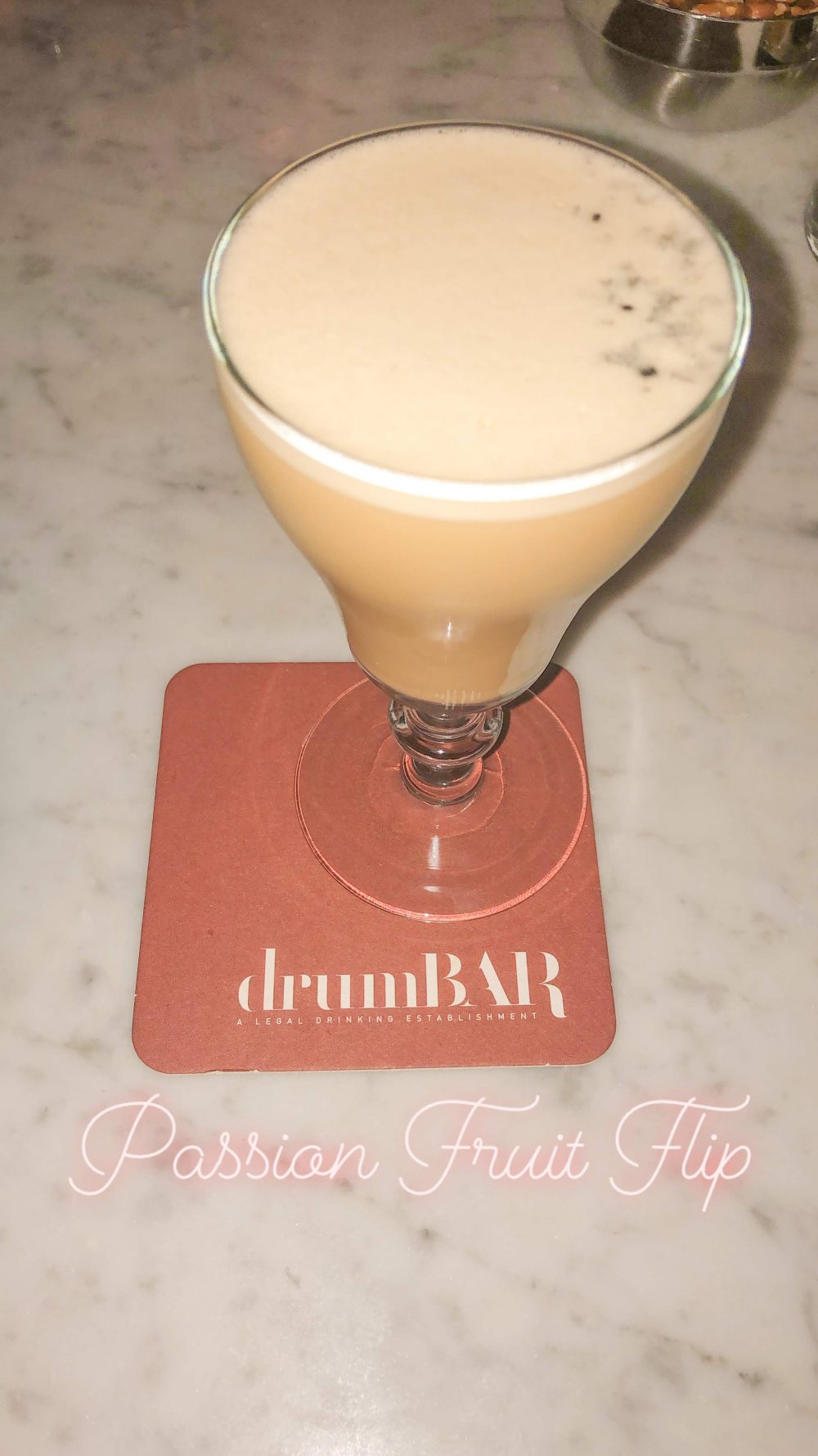 Bergamot Quince Gimlet 
Roku Gin, Compass Box Glasgow Blend Scotch, Italicus and Quince-Lime Cordial 
Lemon yellow in color, the gimlet is very boozy and a bit sour but extremely enjoyable. Shavings of the quince-lime cordial speckle the surface on this mouth-puckering drink.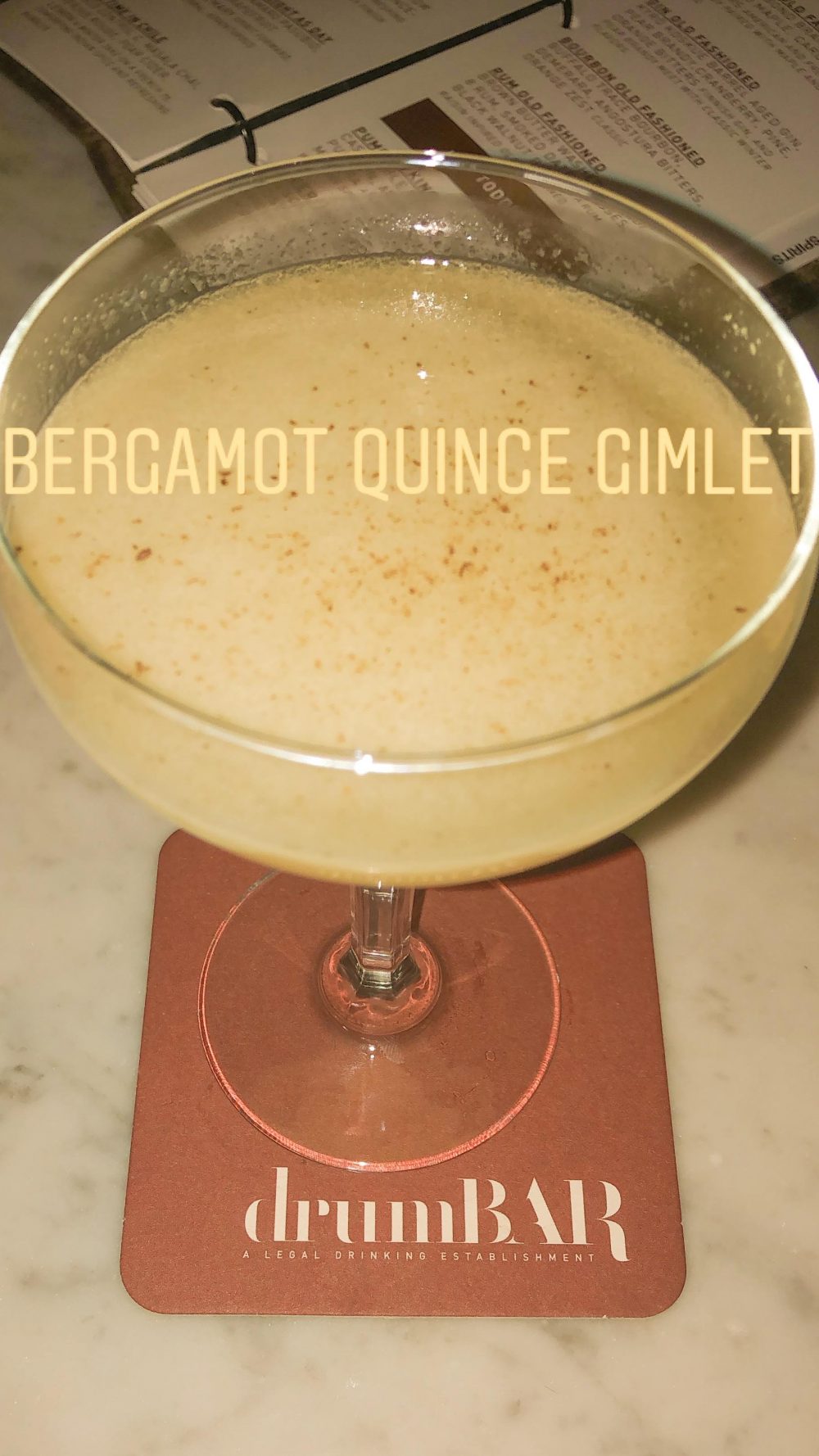 Dark as Night, Bright as Day 
Banhez Mezcal, Amaro Pasubio, Benedictine, grapefruit bitters and rosemary  
This aromatic beverage will hit the nose first. The smokiness of the mezcal balances smoothly with the acidic grapefruit bitters while the garnished rosemary invigorates the senses with each sip.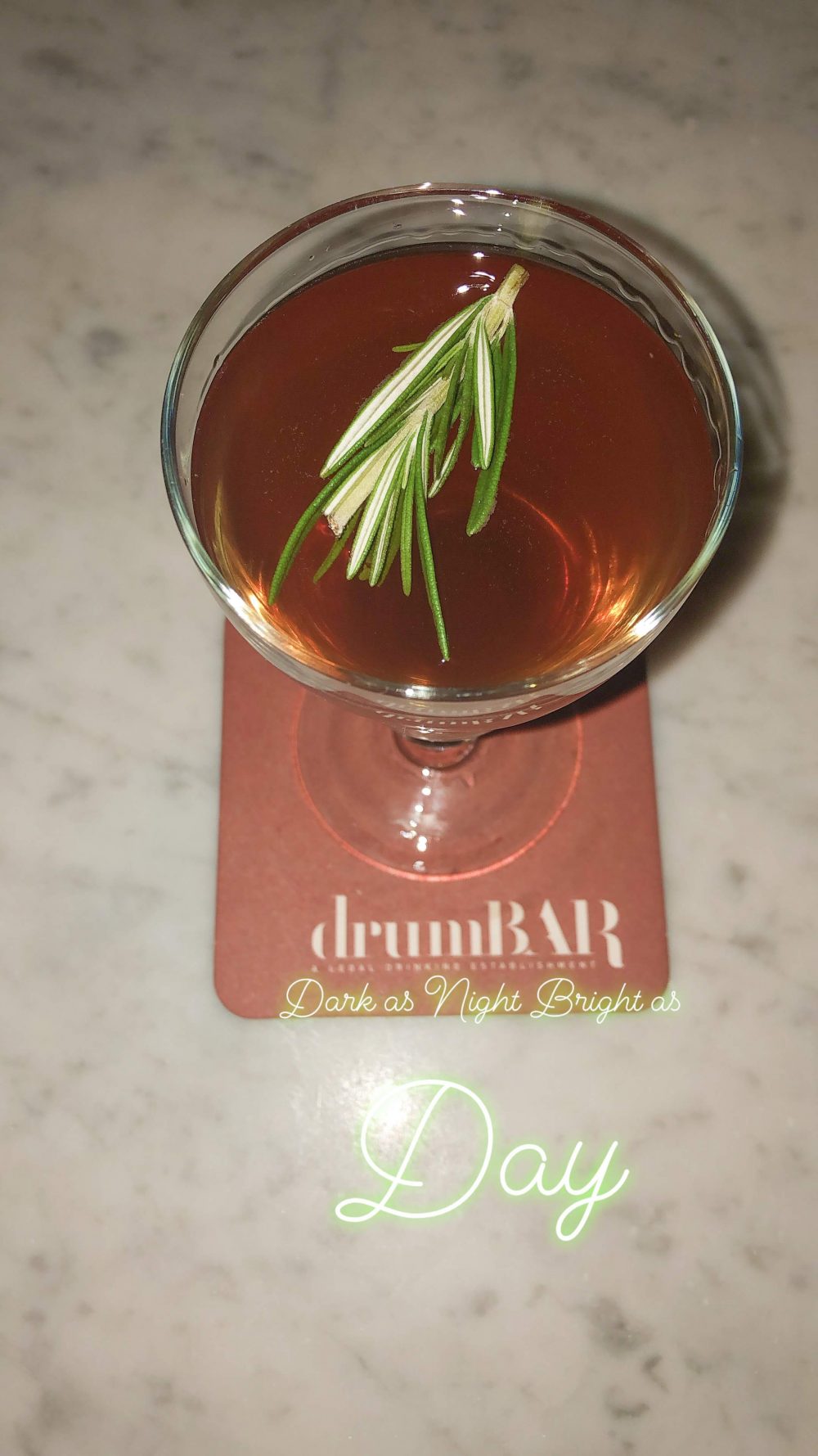 Tea Time in Chile 
Pisco Control C, Masala Chai, Verjus Rouge, pear cider and lemon 
As for the other contender for favorite, the chai spice offers a comforting sip. This drink will take you to far away places with essences from India all the way to Chile.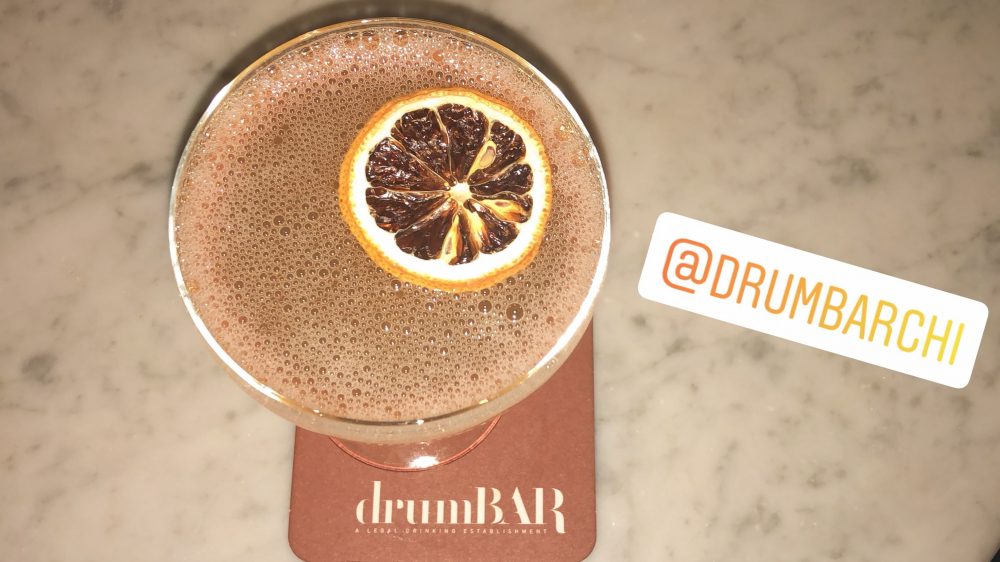 Warm up and imbibe on the 18th floor of the Raffaello Hotel with Drumbar's before the Winter cocktail menu makes way for the Spring and the opening of the outdoor rooftop.