---
Fast food restaurants are stepping up their salad game. As consumers continue to become more health conscious, Burger King, Taco Bell and even Carl's Jr. are adding healthy items to their otherwise artery-clogging menus. But, when pressed for time, is a Southwest Salad from McDonald's the only option?! Fortunately, no it's not. Salata, "The Next Generation Salad Bar," delivers the bounty of a colorful, hardy salad  in the same amount of time it would take to pick up a burger and fries. Already known for its long lines of lunch-goers, Salata is primed (and well on its way) to rejuvenate, even resuscitate, the national foodscape with fresh, healthy alternatives.
A gluten-free certified group of restaurants, Salata lets you create the salad of your dreams from the ground up. Guests are able to choose from 50+ fresh and pure ingredients including an array of lettuces, vegetables, fruits, cheeses, seeds, nuts, chicken, seafood and vegan proteins (hello, Falafal!). All dressings, soups and sauces are house-made and preservative-free. The combinations are endless! Add as many ingredients as you want without costing you your gym membership.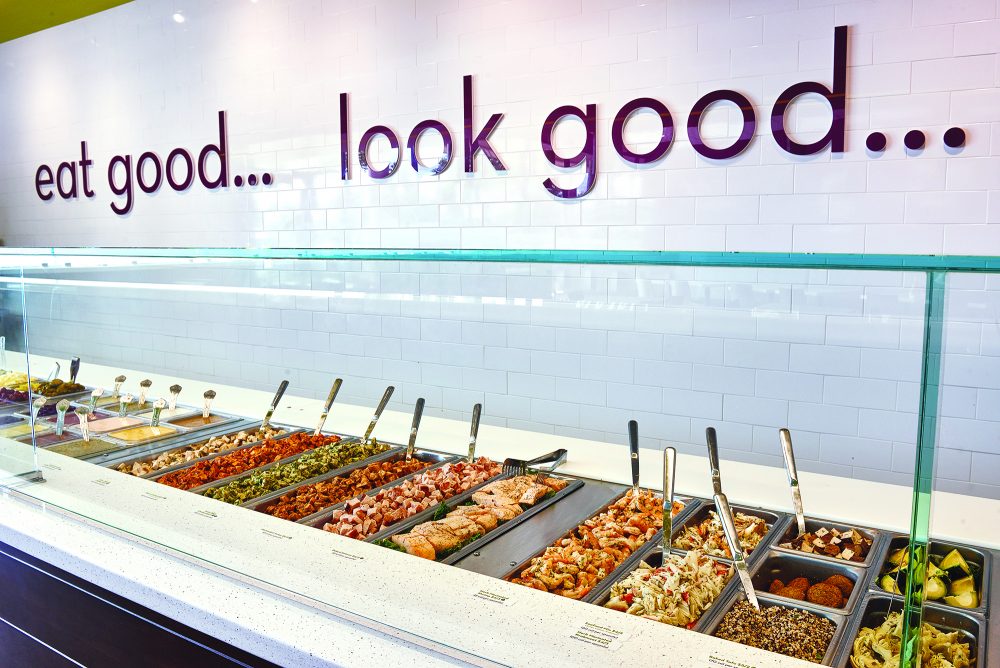 Here are a few delicious salad combinations for you to try:
Thanksgiving Salad - Spinach, walnuts, almonds, pumpkin seeds, beets, jicama, mushroom, carrots, turkey, cranberries and croutons with fresh herb vinaigrette

Spa Salad - Spring Mix, salmon / shrimp, broccoli, grapes, cucumbers, radishes and almonds with balsamic vinaigrette dressing

Mediterranean Salad - Romaine, pasta, falafel, feta, pepperoncini, artichoke hearts, cranberries, black olives, tomatoes and cucumber with classic caesar dressing

California Lovin' Salad - Kale, pesto grilled chicken, avocado, red onion, blue cheese, strawberries, walnuts, bacon and sundried tomato dressing

Asian Wrap - Thai ginger tortilla, bean sprouts, mandarin orange, almonds, asian bbq chicken, jicama, edamame, carrots, ginger lime dressing, sesame sticks

Tex Mex Salad - Romaine lettuce, spicy chipotle chicken, mixed cheese cilantro, tomatoes, bell peppers, black beans, corn, jalapenos and chipotle ranch dressing

Vegetarian Protein Packed Salad: Kale, quinoa, chic peas, edamame, kidney beans, cucumbers, tomato, radishes, avocado with fresh herb vinaigrette

Chikita Salata – Salata mix, tomatoes, radishes, edamame, cucumber, red grapes, strawberries, mandarin oranges, pineapple, herbed chicken and non-fat mango dressing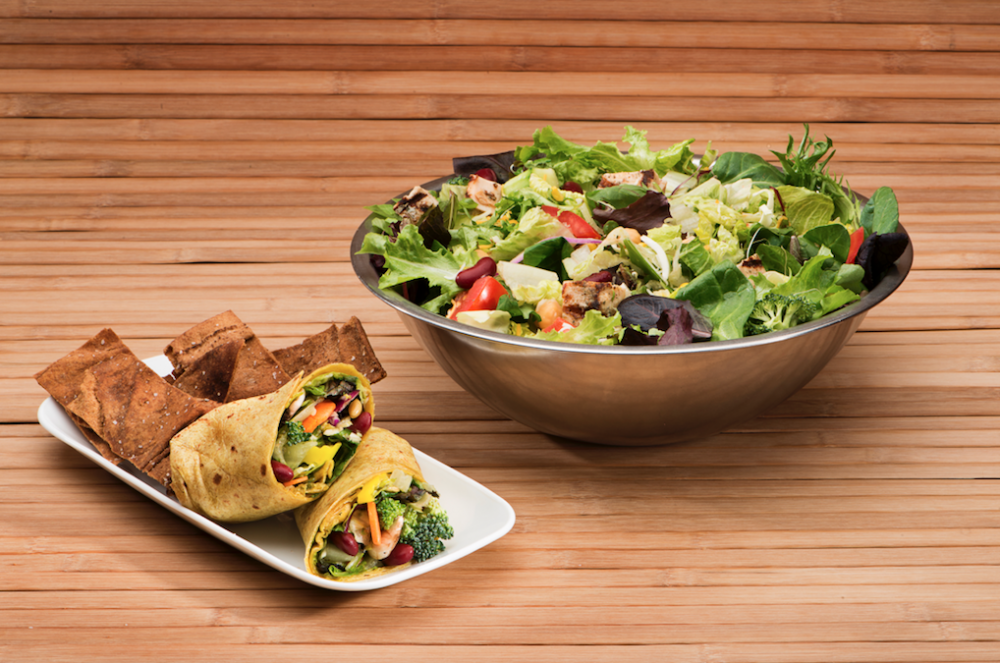 Aside from delicious salads, Salata lets you build-your-own wraps as well as complete your healthy meal with a refreshing organic tea or lemonade, cup of soup or low-calorie dessert. 
Up your salad game at one of two Salata locations in Illinois: in Wheeling located on Lake Cook Road or in Schaumburg on Golf Road.