---
As if any of us need a delicious excuse to get out of the house this winter, Nisos Mediterranean in the bustling West Loop launched their weekend brunch menu in early December. Upon entering, guests are transported to the warmth of the Greek Isles, surrounded by soft brown hues and calming lighting making diners forget about the shivering, grey cold outside. While the ambiance is inviting enough, Chef Avgeria Stapaki's inspired menu is concise and enticing with traditional options like Avocado Toast, Eggs Benedict and an Omelette, to name a few. However, brunch palates will get to explore the reaches of the Mediterranean through Chef's unique twists on these classic brunch time plates and more.  
Blurring the lines between a luxe breakfast item and a lunchtime sandwich, the Croque Madame will give you the creamy and salty profiles you desire at brunch. Hefty slices of Texas Toast and turkey get lost under a blanket of melted cheddar cheese and velvety mornay sauce. Adding a breakfast-y element, is a tiny but perfectly poached egg resting on top of it all. Although it looks like a handheld, this dish requires a fork and knife to eat!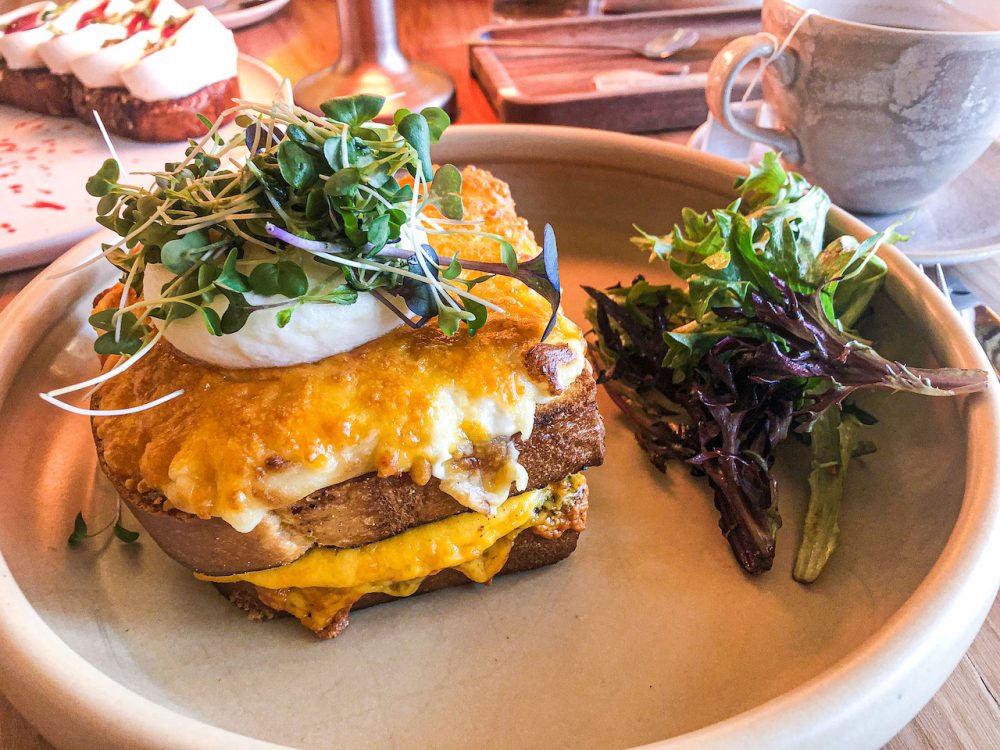 Love a good quiche? We do too and Nisos makes a Quiche Lorraine that can't be missed! Nailing the quintessential, fluffy consistency of the centuries-old egg dish, Nisos combines spinach, crispy bacon bits, onion confit and cheddar cheese, expertly browning the top to perfection.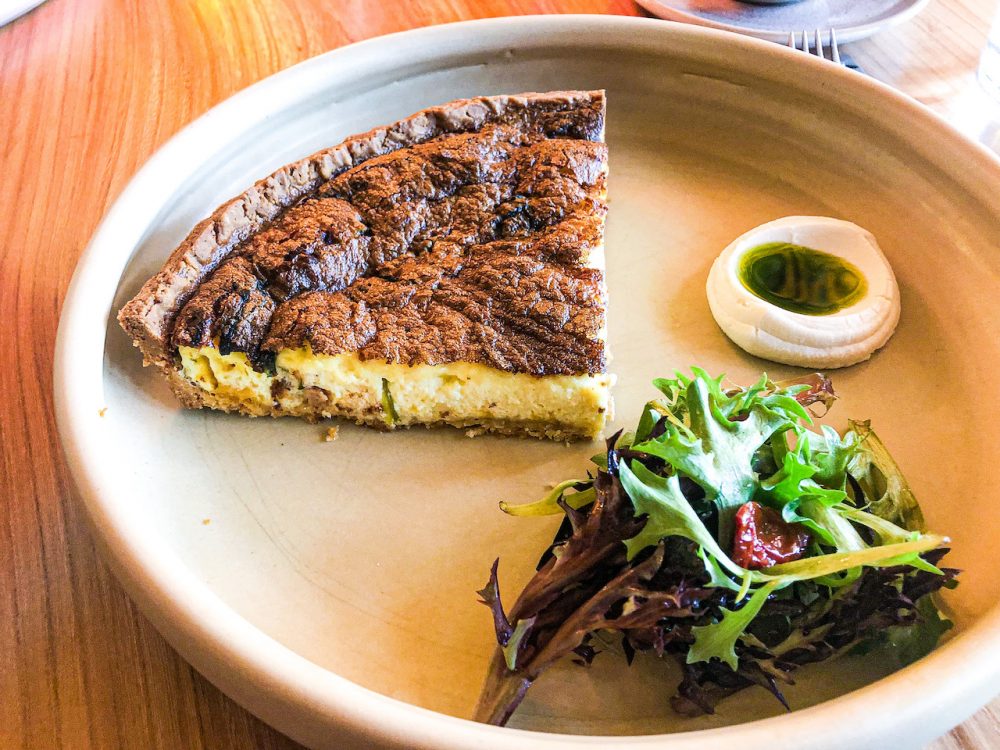 While there is a decadent Pasta Flora Tart, Carrot Cake or Red Velvet Cake for dessert, Nisos' French Toast may be enough to satisfy your sweet tooth. A thick slice of toasted Tsoureki bread serves as the base for Chef Stapaki's pillowy white chocolate and mascarpone monte and shallow pools of seasonal berry 'soup'. Our 'soup' version used tart raspberries, a welcome balance to the sugary indulgence of this inspired plate.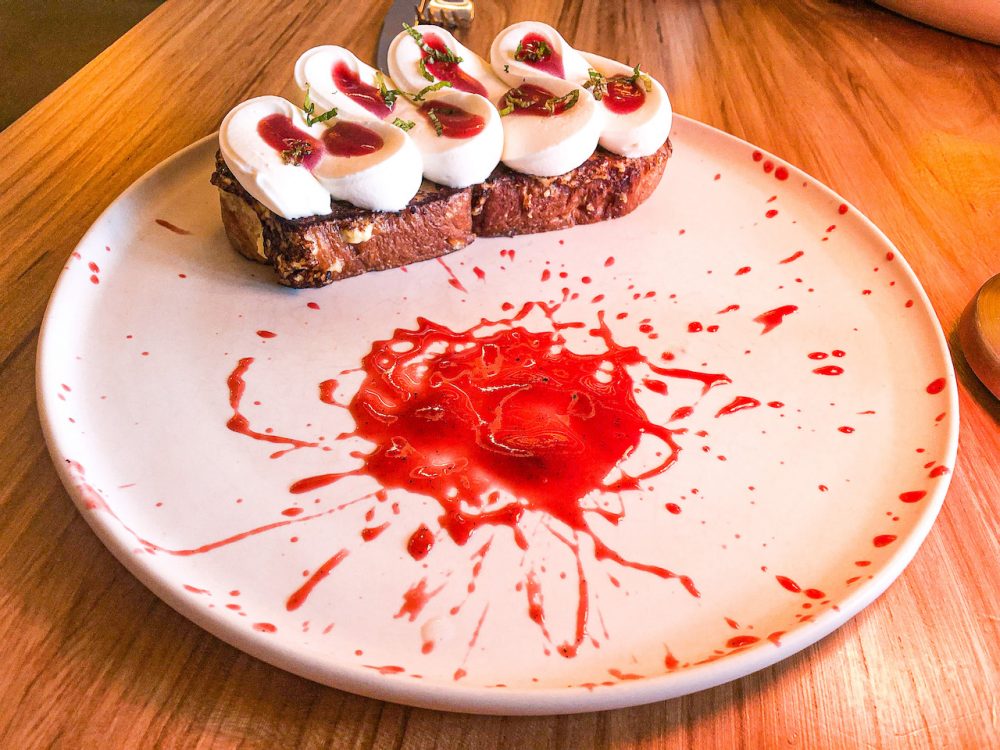 Nisos Mediterranean is located at 802 W Randolph and is open for brunch every Saturday and Sunday from 10am to 2pm. Dinner service begins at 5pm every day except Monday, when the restaurant is closed.