---
If you can't make it out to a coastal destination this summer, look no further than Lure Fishbar in River North for all your seafood cravings. With fresh fish, lobster and more delivered every day, Lure can transport you to the harbors of New England or the fish markets of Japan, all in one sitting. Dive into our review below for a preview of what could be in store for your Lure Fishbar voyage.  
Do yourself a favor and load up on Snacks and Appetizers, particularly the Tuna Tacos, Crispy Rice and Deviled Eggs. Since being wowed by the Tuna Tacos at Barrio, I consistently have a hankering to try them at other places. Lure's version comes in a very close second with a similar preparation including diced cucumber, avocado and a soy vinaigrette.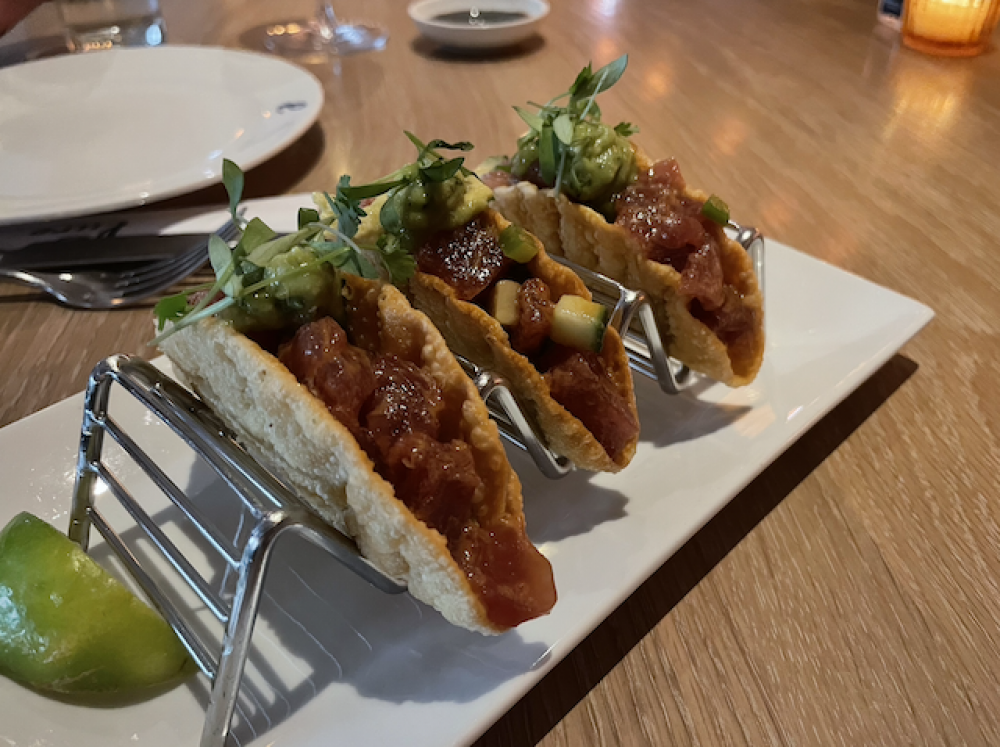 The Crispy Rice is also a regular favorite of mine, originally savored at Blue Sushi Sake Grill. Lure's petite portion doesn't disappoint with diner's choice of spicy tuna or yellowtail jalapeño. Either option has a little kick to it but nothing overpowering. Even my spice-sensitive plus one tolerated and enjoyed her bites!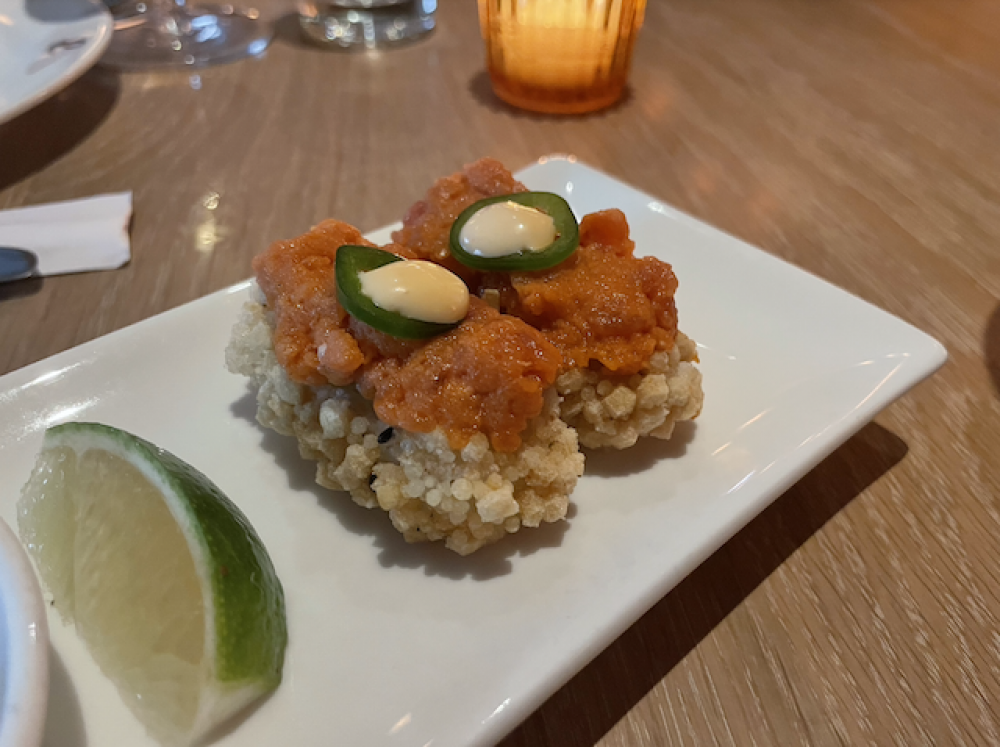 For a bit of indulgence, the Deviled Eggs topped with a bump of caviar are an extravagant choice. National Caviar Day is coming up on July 18th so this could be just the thing you need to celebrate in luxurious style!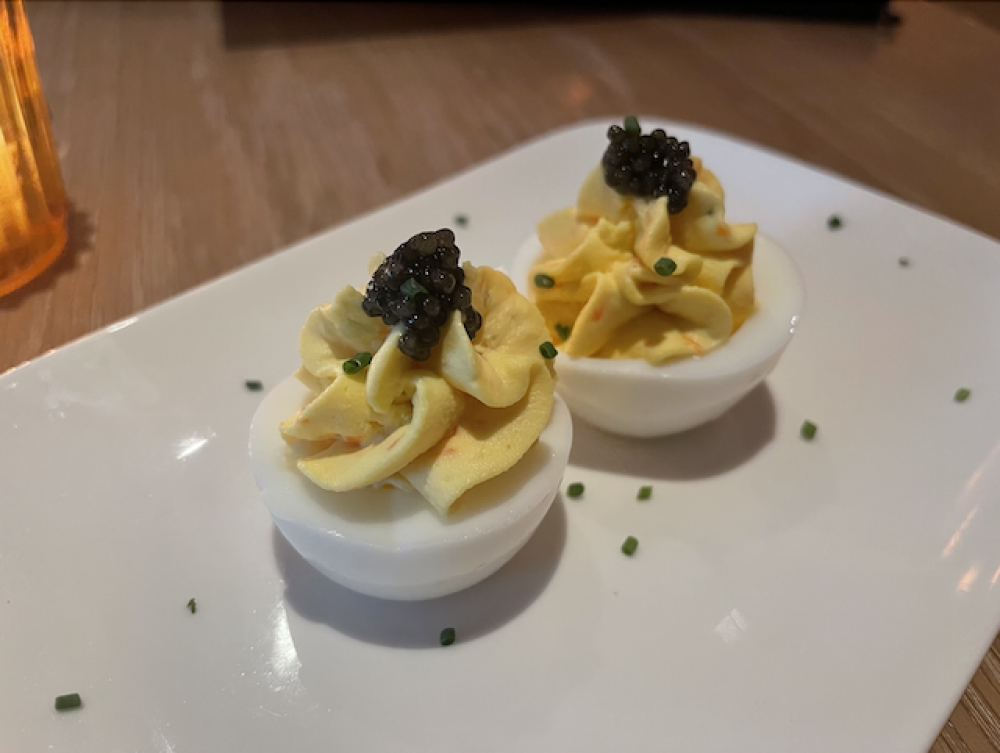 Make sure to utilize those chopsticks and get a few sushi, sashimi or hand roll selections. My guest during our visit had not had sushi before so I let her pick the tried-and-true, Shrimp and Cucumber Hand Roll. For those of you that are still experimenting with sushi, this is a great option as the shrimp is cooked and the cucumber adds a refreshing and crunchy element.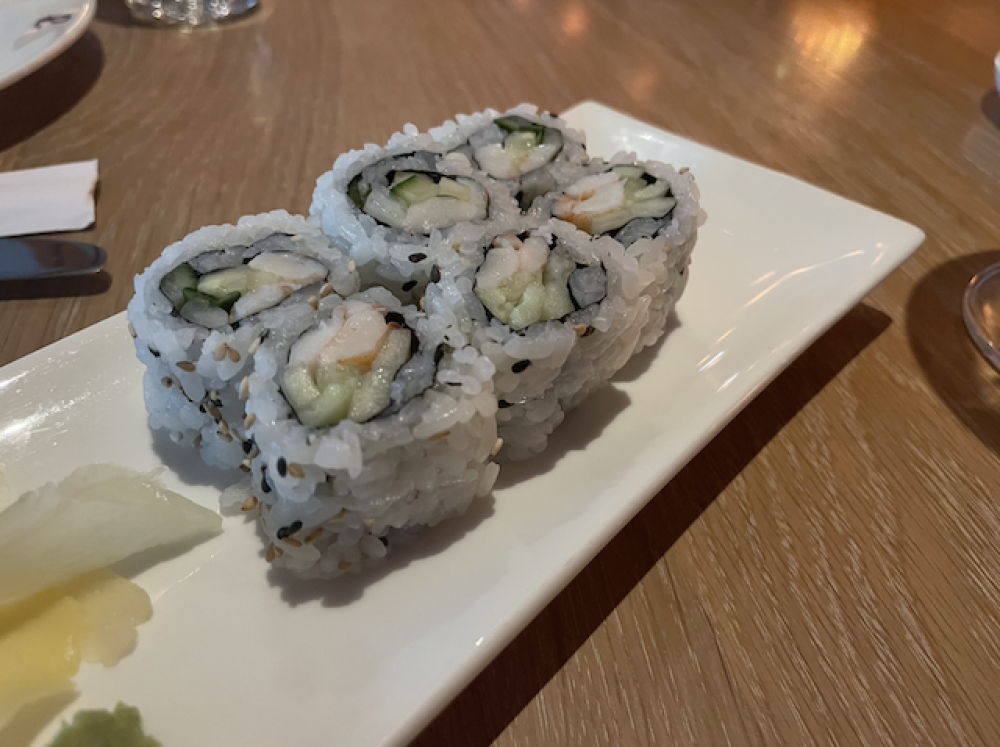 My plus one was the victor of the night with her order of the Branzino St. Tropez. Two, delicate filets crown a pile of whipped potatoes, capers and wilted spinach. A bright and citrusy brown butter sauce is drizzled over top to complete this salty and acidic dish.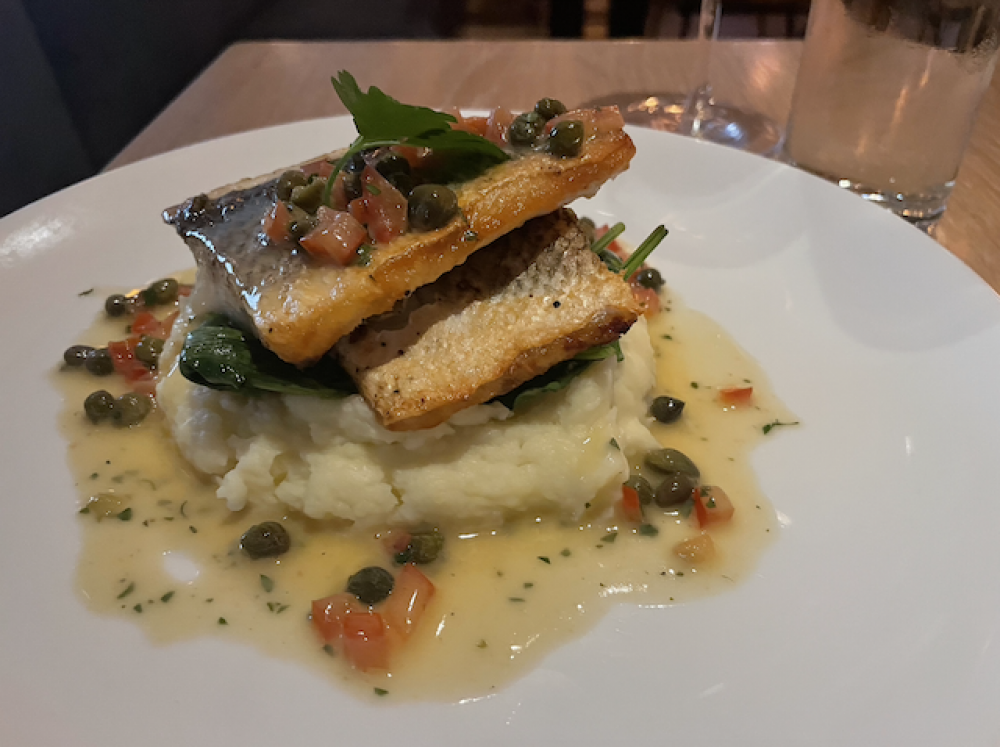 My initial order was the Grilled Lobster. While I wasn't necessarily in the mood to pick apart the whole thing and make a total mess, I was (and always am) in the mood for dipping the heavenly meat in some clarified butter. However, luck was not on my side the evening of our visit as the general manager kindly and honestly informed me that the lobster Lure had gotten in that day, just wasn't up to snuff.  
I quickly pivoted to the Lobster Roll, as they did have good quality lobster meat in stock, so at the very least I was able to consume some lobster that night. Though I prefer a warm lobster roll as opposed to the traditional chilled option, I took a chance on Lure's take on the New England staple. After toasting a soft brioche bun, Lure's culinary team stuffs the pickle-y lobster salad until it overflows onto the plate. Served with a refreshing vegetable slaw and a choice of fries or vinegar chips, the Lobster Roll is a fair tradeoff if you're unable to indulge in the Grilled Lobster.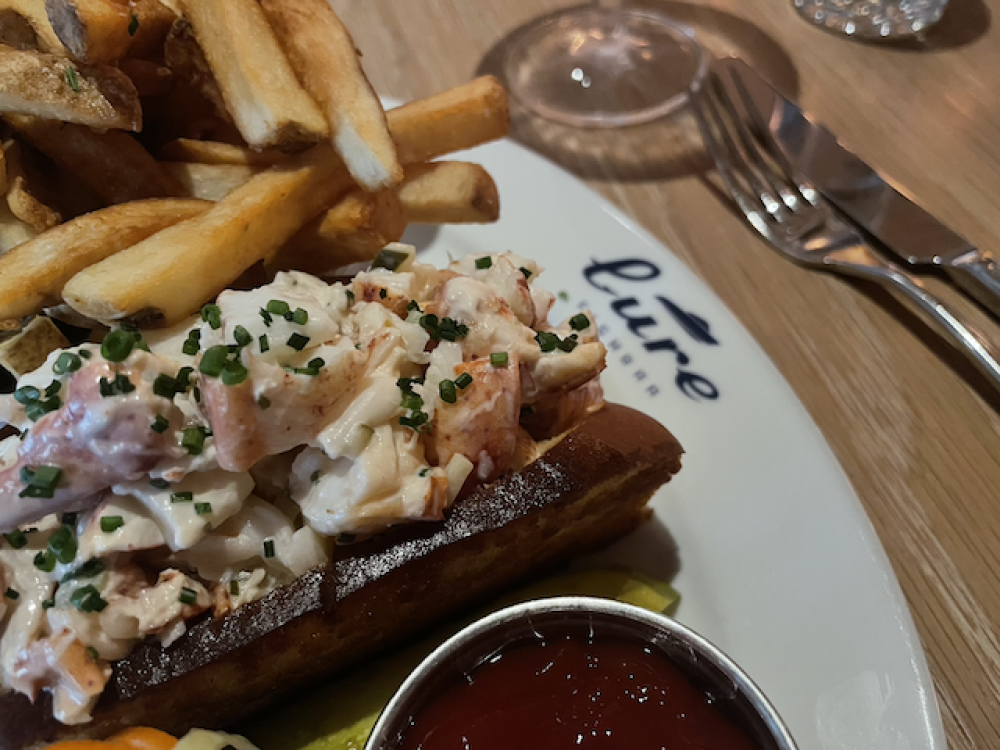 As ever, make sure to save room for dessert, the Deep Dish Cookie is out of this world! Baked right into the ceramic dish that it's presented in, the giant chocolate chip cookie is topped with a big scoop of vanilla ice cream and drizzled with caramel sauce. It may not seem like it's any different from the classic skillet cookie but does it really need to be?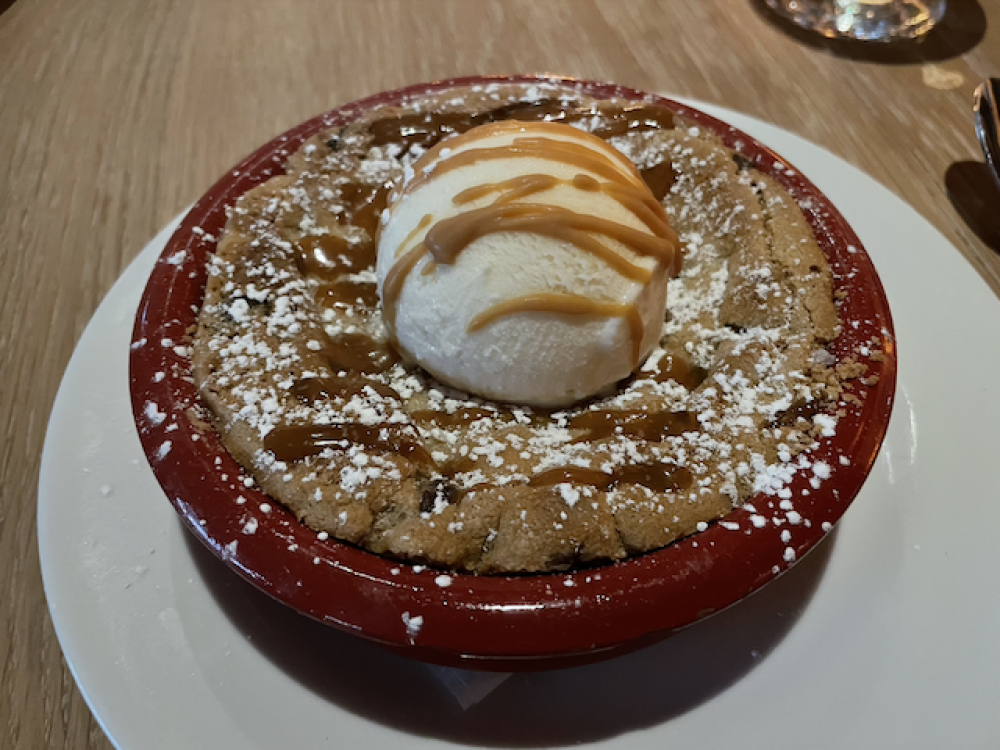 Lure Fishbar is located at 616 N Rush Street in River North, though Apple Maps will tell you that it's in the Shops at North Bridge. Dinner starts at 5pm, Monday through Saturday and at 4pm on Sundays. Diners can enjoy breakfast, lunch and happy hour throughout the week as well. Brunch can be savored Saturday and Sunday beginning at 11:30am.