---
Newly appointed Executive Chef Rick Starr has brought his farm-to-table concept to the Radisson Blu Aqua Hotel's restaurant, Filini.
Picking fresh ingredients from the hotel's rooftop garden and importing quality ingredients from local Illinois farms and overseas in Italy, Starr has put together a new  five-course menu.
The appetizer list is overwhelming with options to start but some dishes, like always, stand above the rest. My guests and I were first presented with The Board: a wide array of artisanal meats and cheeses accompanied by honeycomb, warm toasted bread and salad greens all presented on a cutting board!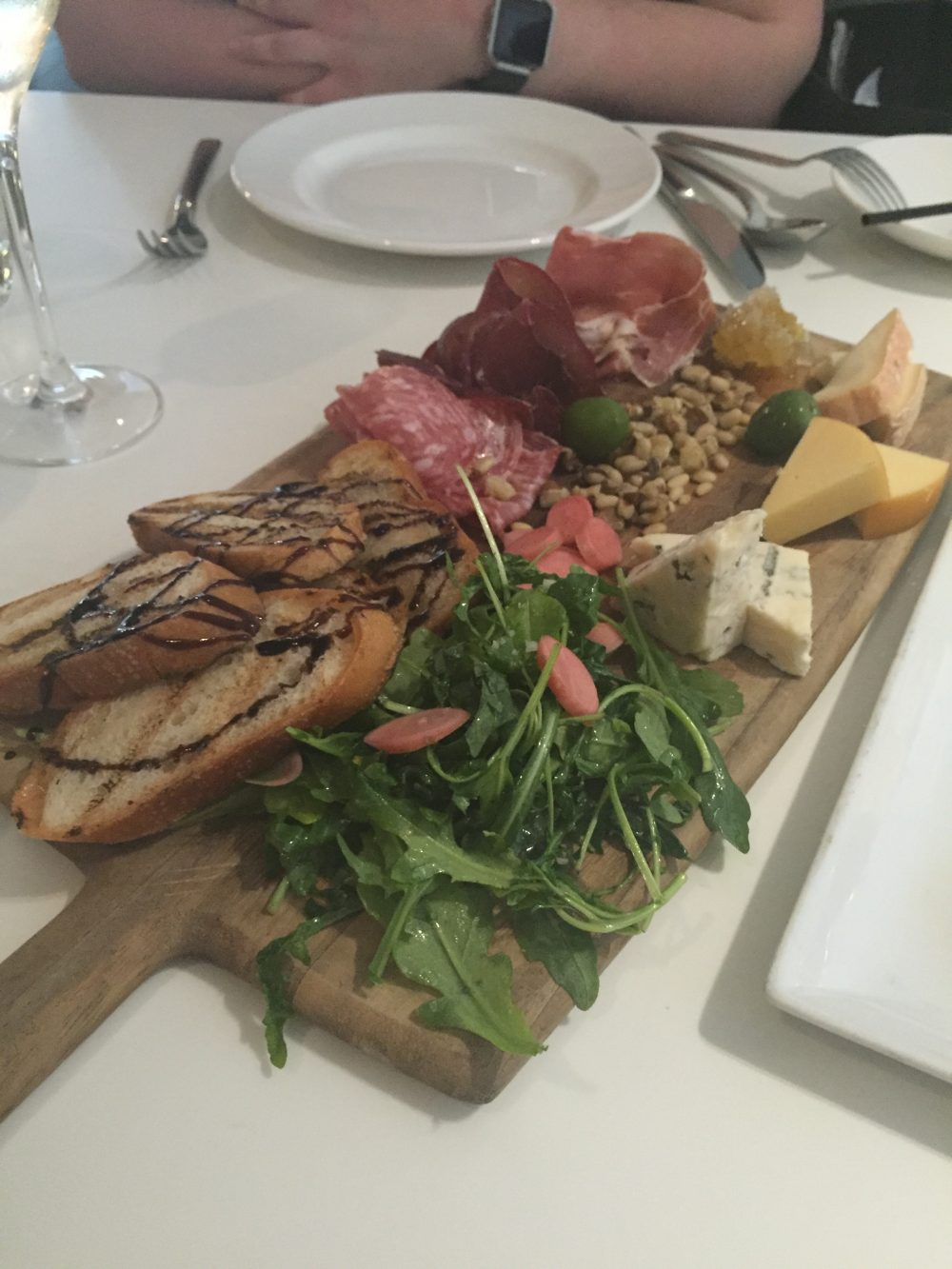 Next was one of the stars of the night in the Grilled Baby Spanish Octopus. The beauty of the dish was not only its flavor but also its simplicity as the only thing required to make the dish complete was a vinaigrette created from vegetables reaped from the rooftop garden.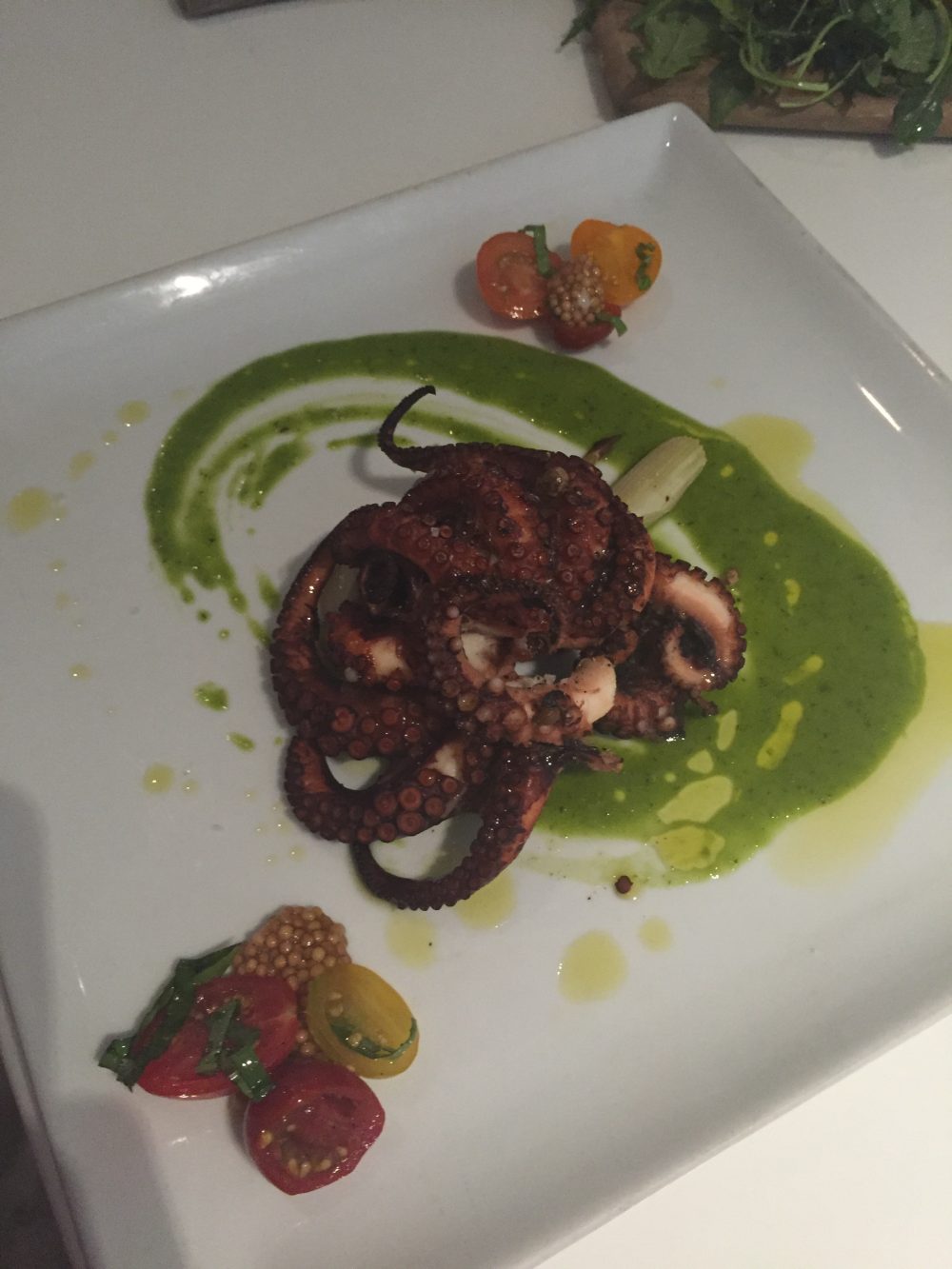 To keep with the seafood theme, we were next presented with the Maine Lobster Broth. At first, we were just provided with a bowl with a unshelled lobster claw but then Chef Starr poured summer truffle broth over it, creating a balance of lobster and truffle flavor and a soup appropriate for any season.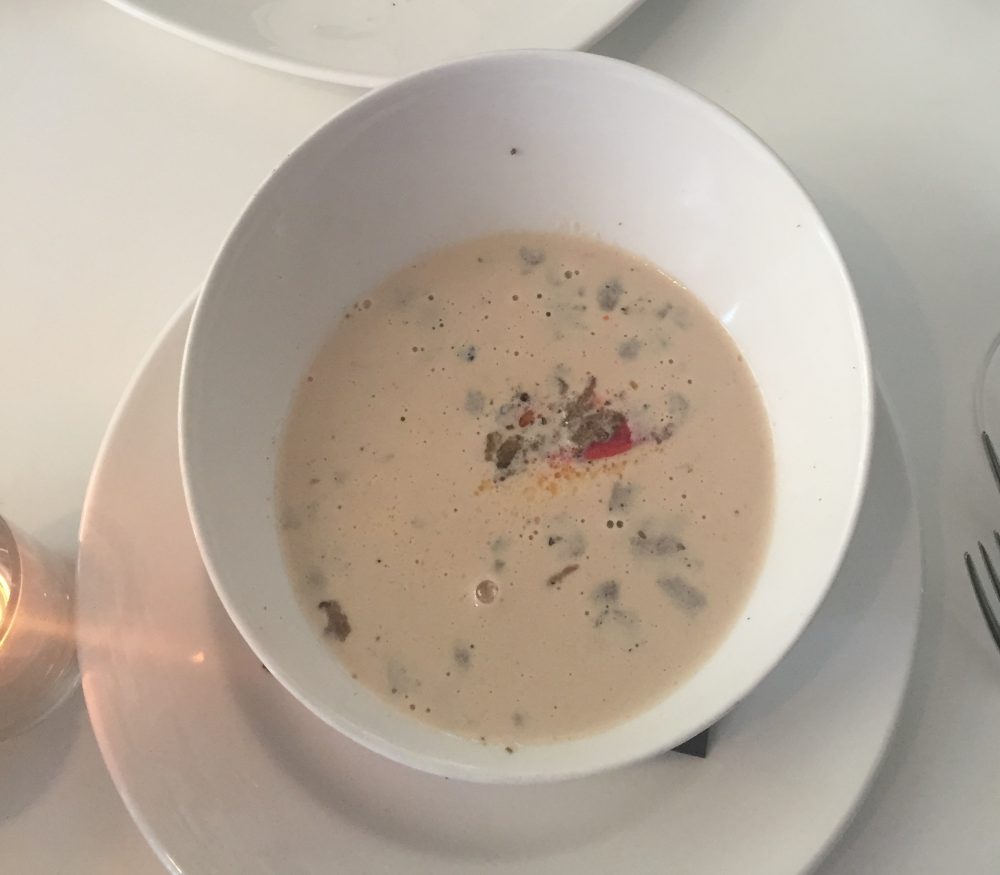 For the second course, we were presented with a tasting of three pastas that made all of us feel like we were somewhere in Italy with how fresh the ingredients and flavors were. Chef Starr brought out his bucatini carbonara cooked with cob smoked bacon, braised pork belly, duck egg yolk and topped with pecorino cheese. His proud dish of tortelli was next with rainbow swiss chard, bufala ricotta and house-made reggiano butter. Lastly, was traditional spaghetti topped with three-meat meatballs, pomodoro and reggiano.
The main entrees were no disappointment to the load of food we had already consumed. Chef Starr's braised veal cheeks were cooked tenderly atop a generous dollop of garlic and Parmesan mashed potatoes.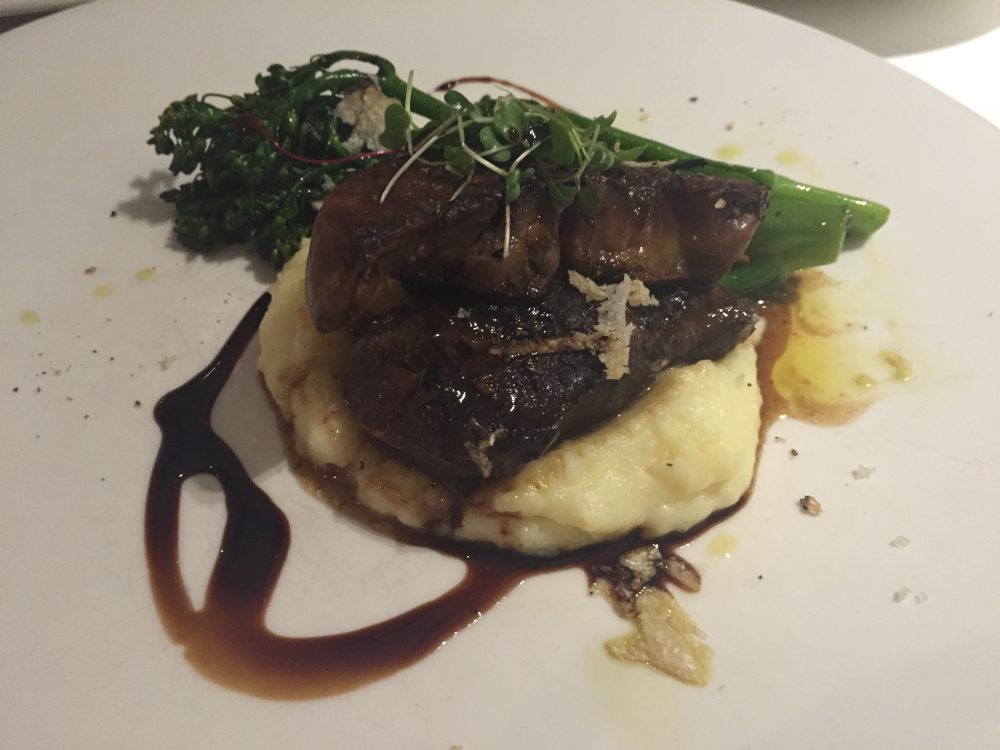 On the fishy side of things, Chef Starr brought out Wild Alaskan Salmon and Day Boat Scallops, both accompanied by ingredients picked from the rooftop garden and drizzled with butters made in-house daily.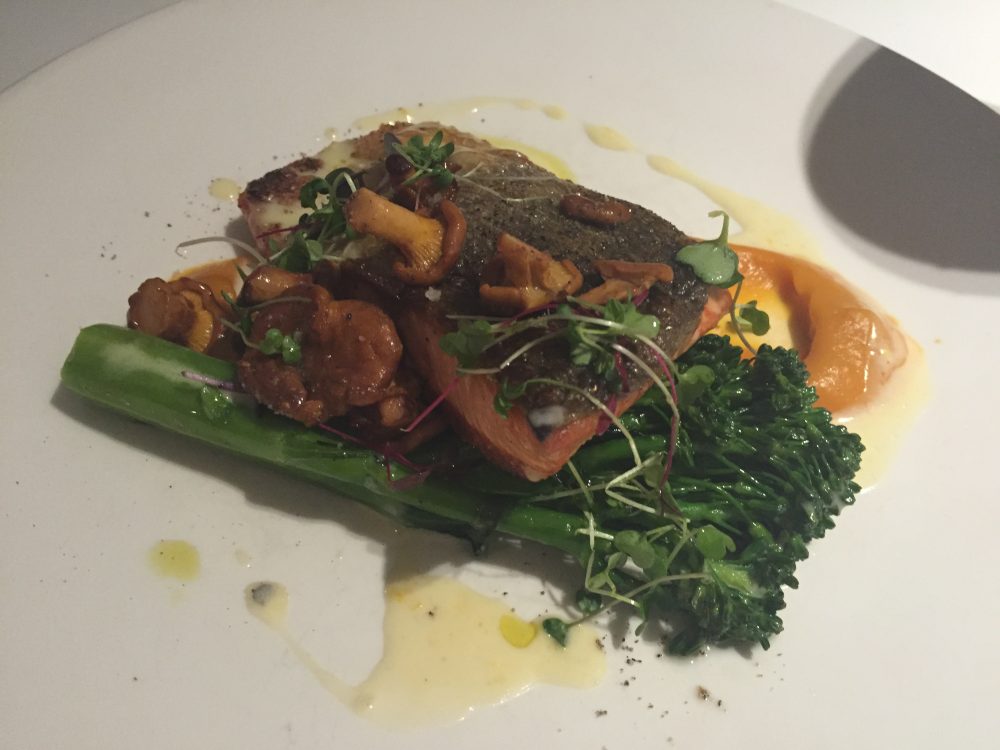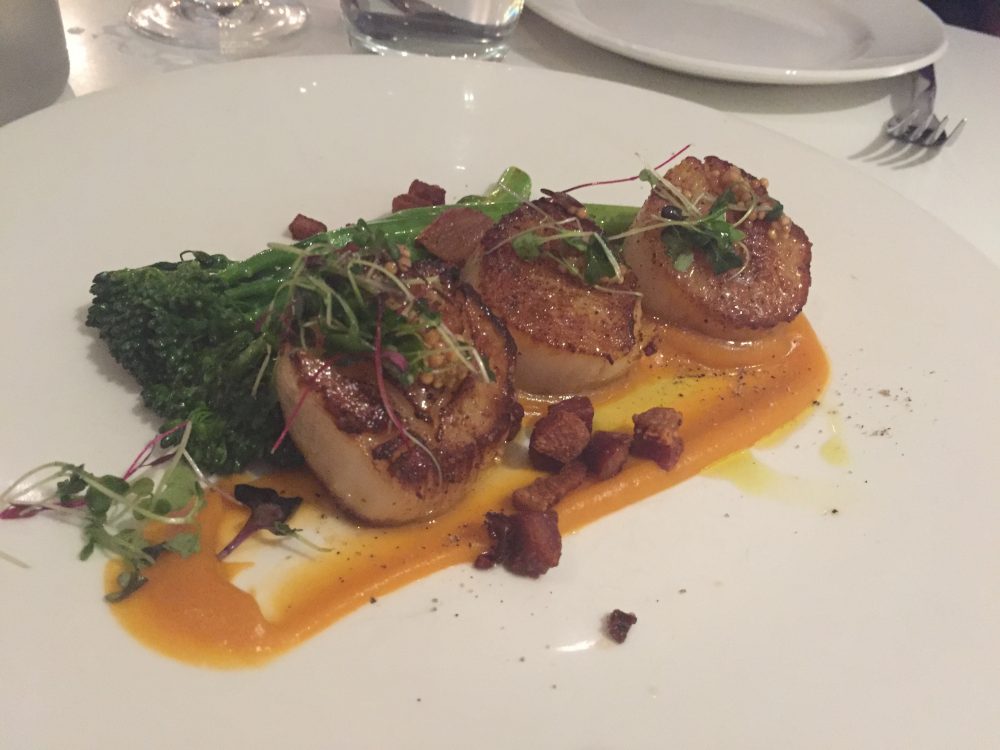 The desserts were just in time. Although we were stuffed, the desserts were light and easy to consume after all of the meat and seafood. The coffee crème brulee was a nice pick-me-up and the fruit garnished on top was super fresh. The funkiest creation was a lime sorbet accompanied by homemade whipped crème, fresh strawberries and Chicago favorite, caramel corn.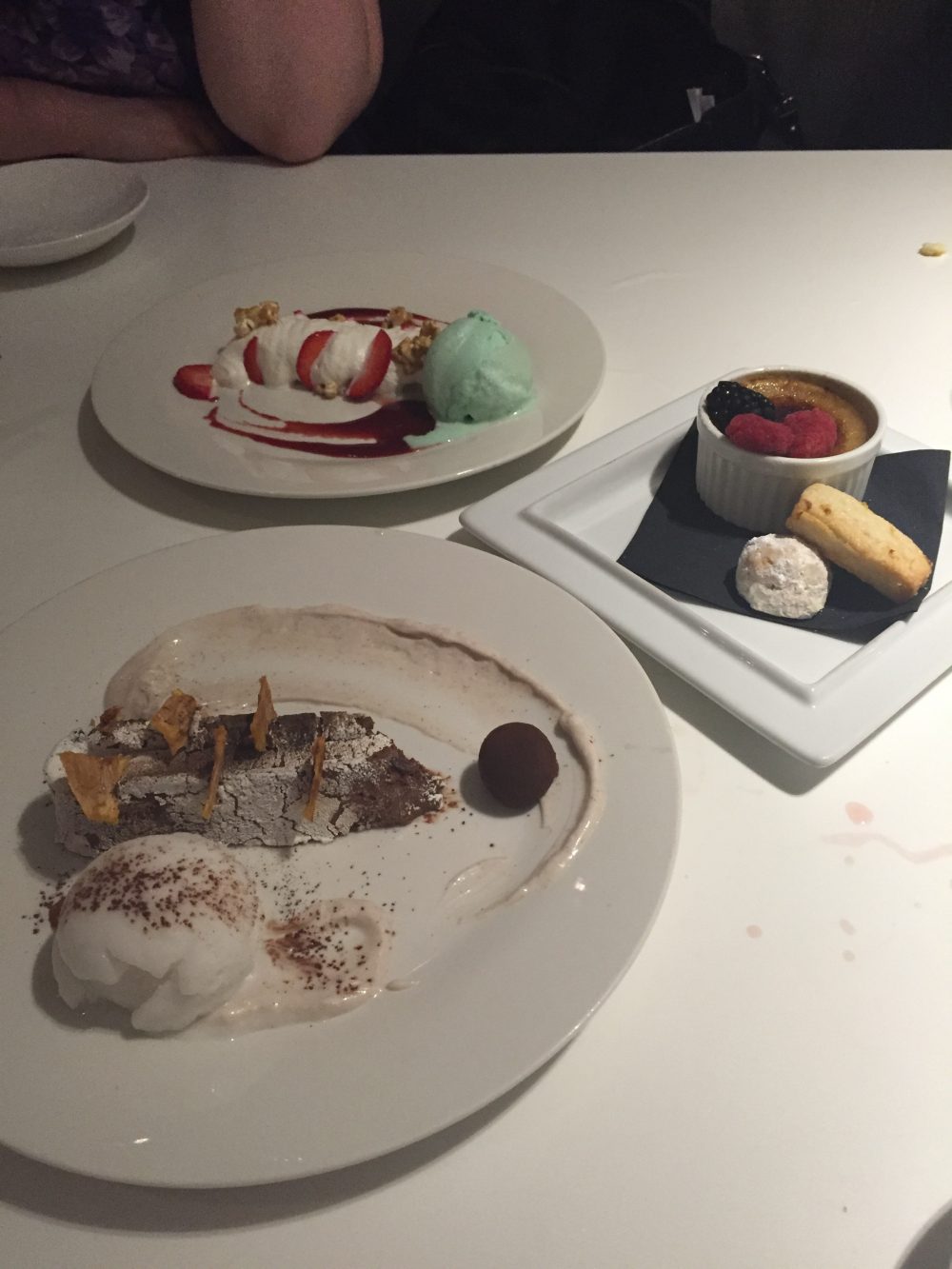 The five-course tasting menu is offered at $75 per person or $100 per person with a wine pairing.