---
One of New York's most popular food trucks has opened up a storefront in Gold Coast. After over a year of anticipation, Chicagoans can finally enjoy the famous flavor that is The Halal Guys gyro and chicken.
Having spent 25 years as a food cart at 53rd and 6th in New York City, The Halal Guys popularity helped build a small Upper West Side dine-in location in 2014. Their success as a restaurant led to their first expansion to Chicago which opened in August.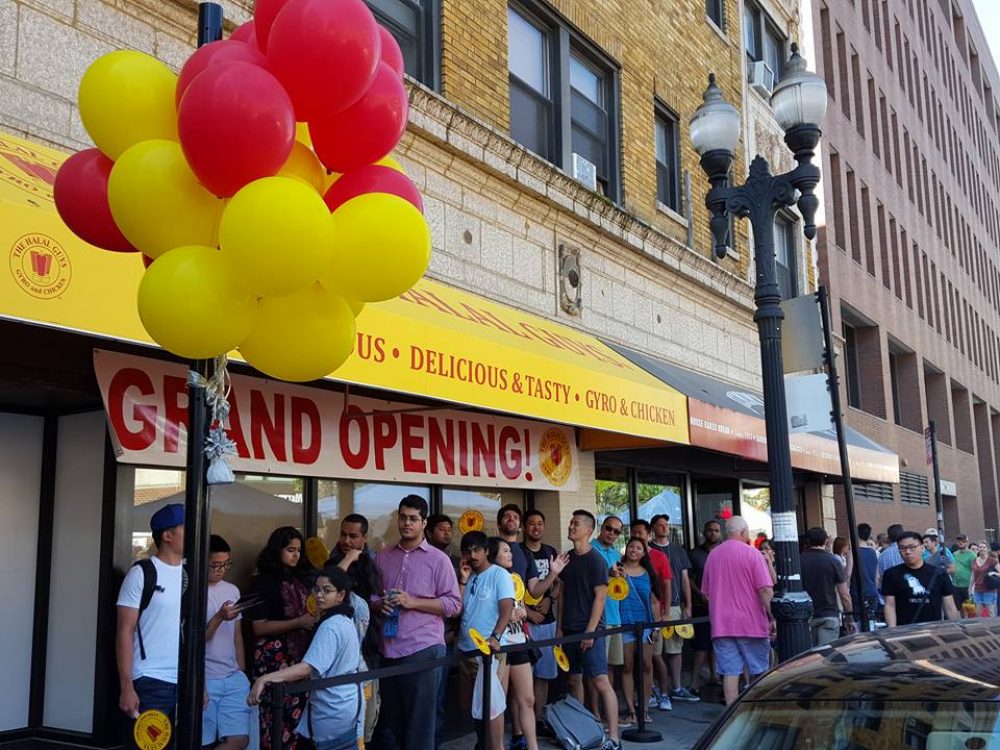 The Halal Guys menu features all of their delicious originals including sandwiches and platters with the choice of gyro meat, chicken, or falafel. Or, if you can't have just one, the menu gives you the option to have a two meat platter or sandwich. Whether you order a sandwich or platter, each option is topped with their super secret and delightful white sauce with the choice to add several other toppings including The Halal Guys hot sauce. Just a fair warning on their hot sauce, it is VERY hot and it doesn't take much to add a little kick to your order. No need to be too generous with its application. For a snack or appetizer, make sure to try their delicious and signature hummus served with warm pita bread. Then finish off the meal with their homemade baklava.
The franchise looks to open four more locations in the Chicago area as well as in several other U.S. cities and internationally.
If you're looking for a fast-casual, after work meal, The Halal Guys is located right off the Clark/Division Red Line stop for a quick, convenient and delicious dinner.
The Halal Guys is open Sunday-Thursday 11 a.m.-11 p.m. and Friday-Saturday 11 a.m.-4 a.m.