---
The founders of Chicago's own, Tiesta Tea, started their journey to change the way people consume tea by making it more approachable and easier to understand. Focusing on function and flavor, they created five categories based on the health benefits that each blend naturally gives you. With a myriad of flavors within each category, there are blends to satisfy every tea lover and maybe even convince those that don't typically drink tea. Below is a list of our favorites based on the five categories:  
SLENDERIZER 
Suppresses your appetite and boosts your metabolism, helping you maintain a healthy lifestyle. 
Fruity Paradise – a wonderfully delicious green tea with a scent that will force a smile to your face. Fantastic over ice to emphasize the luscious, tropial notes that are perfectly complemented by a rush of the soothing green tea.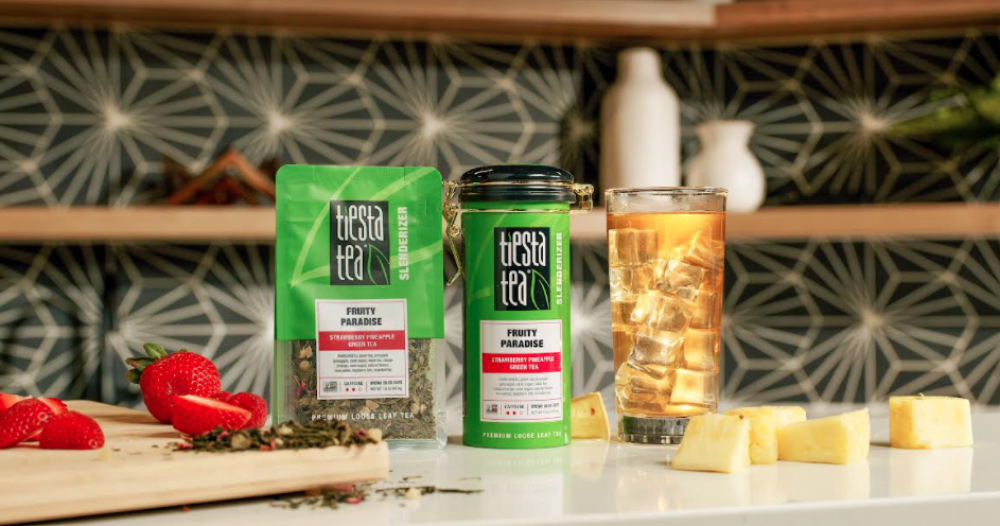 RELAXER  
Produces relaxing effects for both your body and mind. 
Cocoa Mint Chill – a nostalgic Frango mint chocolate odor wafts from this loose leaf tea, going down smooth like melted chocolate. Best served warm, this tea will be ideal come winter time! 
Lavender Chamomile – there's a reason you can spell the word 'calm' with the letters in 'chamomile'. I like drinking this as an apertif or nightcap, to calm the stomach after a rich meal or the mind after a long day. The lavender is especially helpful for winding down in the evening.  
Nutty Almond Cream – if this tea isn't the Fall season in a cup, I don't know what is! Though bright pink in color, the flavor of this blend is everything this season is made for: notes of cinnamon, apples and almonds. Enjoy warm on a cool Fall morning or sunny afternoon.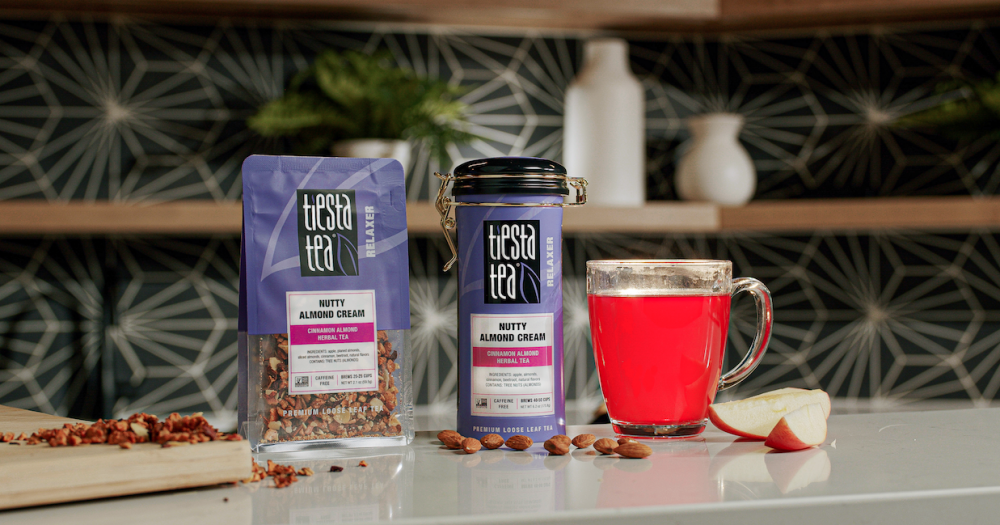 ENERGIZER 
Helps you deal with fatigue by giving you an added mental and physical boost. 
Chai Love – a spiced chai black tea that will make you want to snuggle up next to a fire on a winter's day. It's a warm hug in a mug.  
Matcha - enjoy this Japanese tea hot or like me, mixed in with lemonade! This matcha was much more mild in flavor than others that I've tried but that did not deter the highly-caffeinated drink from giving me the jolt I needed to start the day!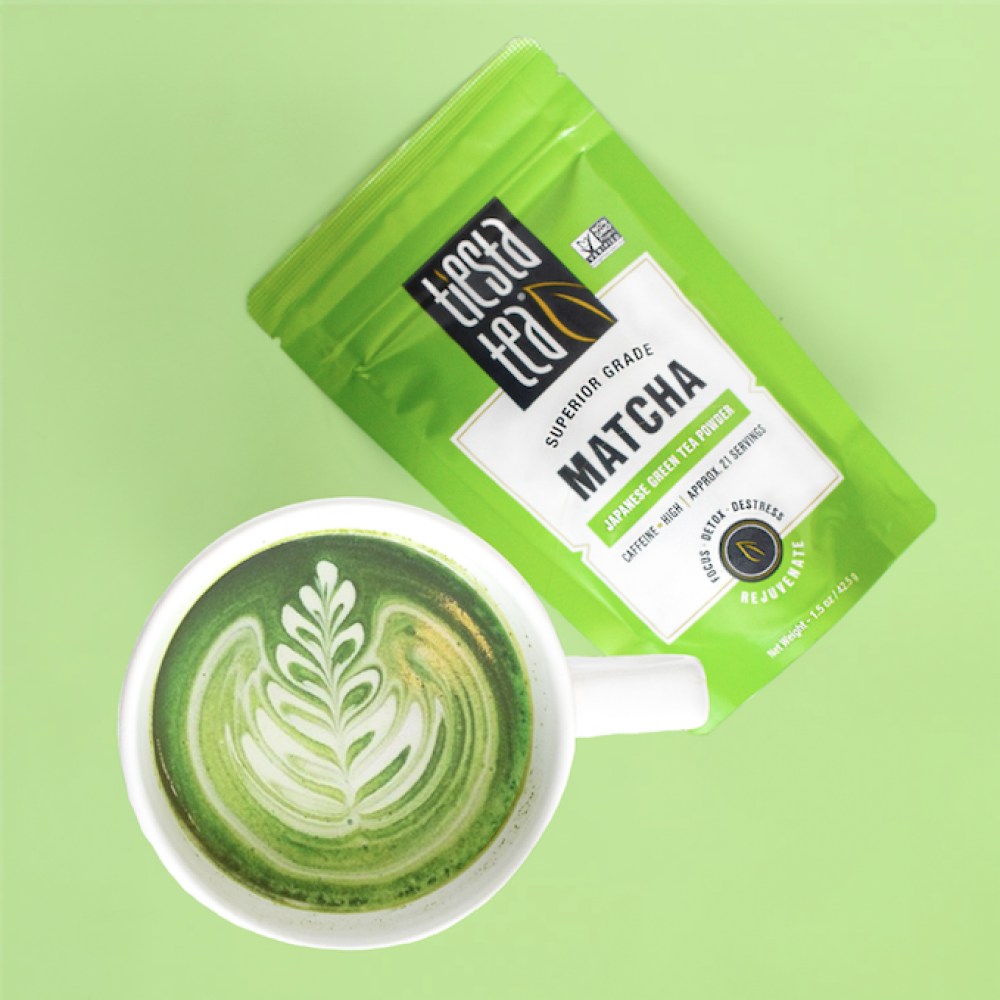 ETERNITY 
Adds an antioxidant boost to your day.  
Blueberry Wild Child – this tea is surprisingly subtle despite the presence of hibiscus. Though completely comforting served warm, this variety might be another good add-on to lemonade or maybe even something boozy!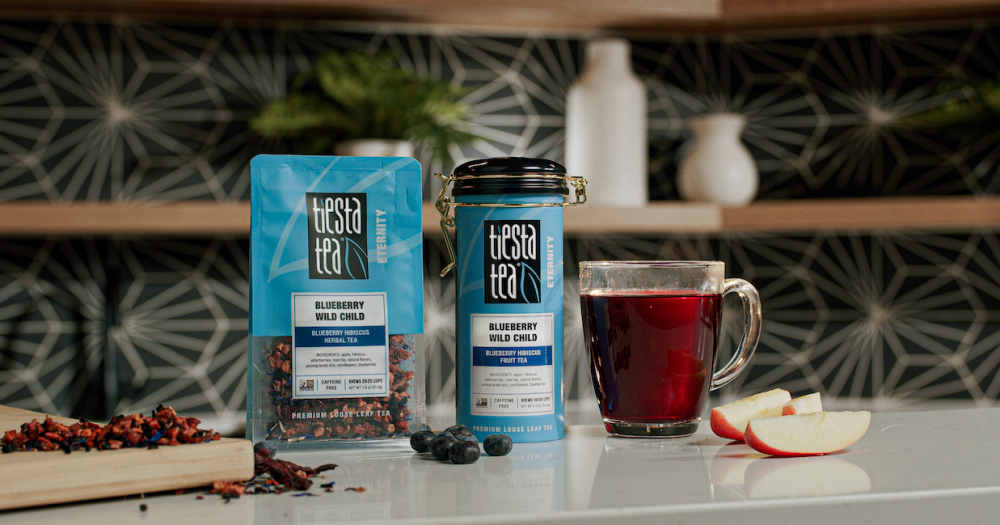 IMMUNITY 
Helps you recover by fueling your body with a variety of vitamins and nutrients. 
Maui Mango – not only does this tea transport you to a remote tropical island with its flavor, it also looks and smells like paradise. The dried mango and pineapple chunks make up the bulk of the ingredients in this herbal beverage and make a great little snack once rehydrated by the hot water. Who knew you could have your tea and eat it too? 
Fireberry – this feel-good variety smells just like a Fig Newton with a strong hibiscus flavor followed by a subtly sharp aftertaste courtesy of the cranberry. Drink this warm on a sick day and you'll feel that much better!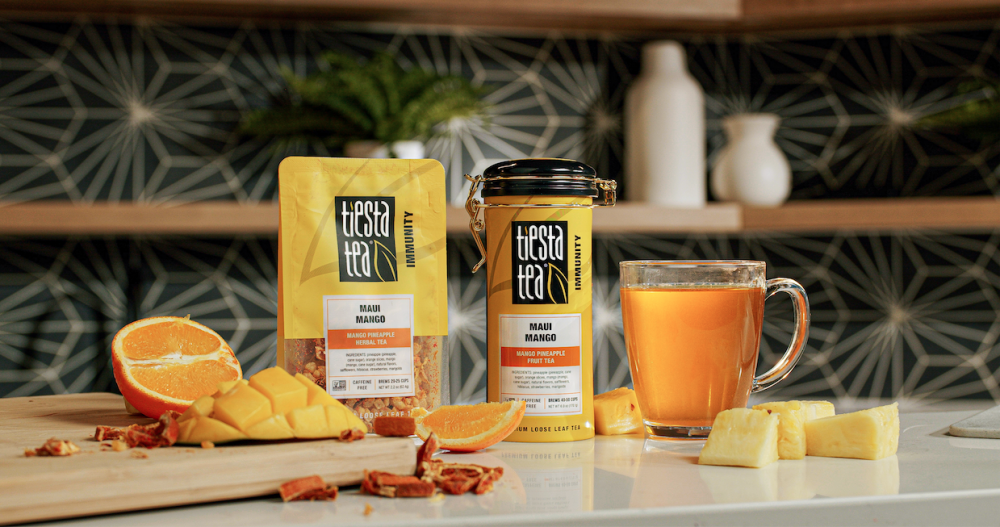 In addition to selling loose leaf teas, Tiesta Tea offers variety packs that are great for gift giving, cold brew teas, and plenty of teaware to make the most of your Tiesta Tea experience. We suggest adding their Brewmaster Tea Infuser to your online order for a quality brewing experience. Just scoop your tea, pour in hot water, let it steep then place the infuser on your mug and let gravity do its thing. Your expertly brewed cup will be ready in minutes. Make sure to follow brewing instructions based on the type of tea you make as each tea requires different brewing times.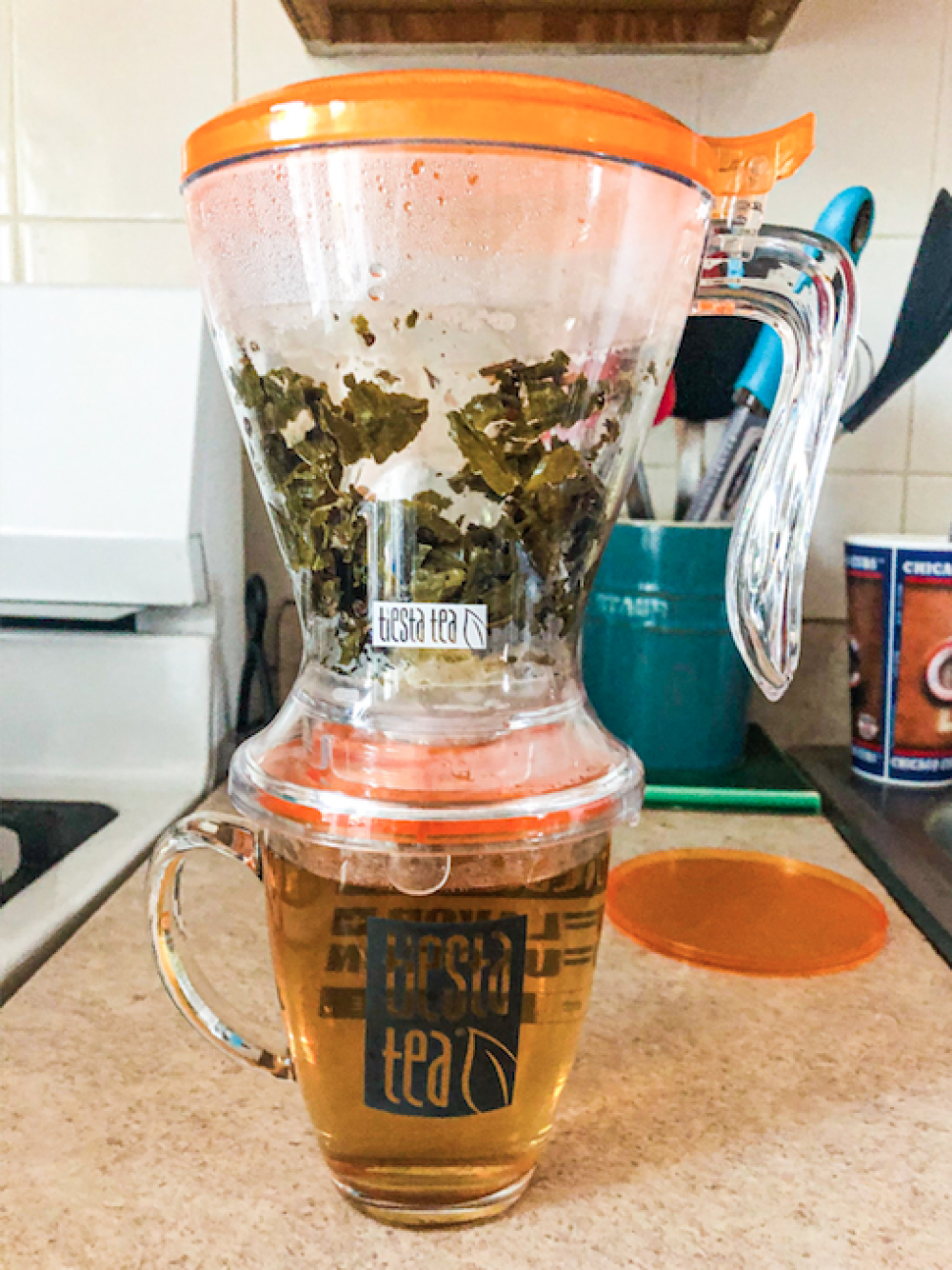 In an effort to create positive change on the local, national and global scale, the Chicago-based company started the Tiesta Tea Foundation. On a local level, Tiesta provides assistance to those struggling economically in the city through their Spread the Warmth campaign. Nationally, the company advocates to increase acceptance, awareness and inclusion of those with special abilities. Across the globe, Tiesta Tea works to provide clean and safe drinking water in Nigeria and other developing countries with their Living Well Project. To find out more about their initiatives, please visit https://tiestatea.com/pages/foundation.  
Tiesta Tea can be found at your preferred grocer, including Mariano's, Jewel and Meijer. To find a location nearest you, visit https://tiestatea.com/pages/store-locator. Or, order online and enjoy free shipping on orders over $50 in the U.S. You can also subscribe to their newsletter for 20% off your first online order.