---
With the Fulton Market District bustling with new businesses and seemingly never-ending construction, the neighborhood is quickly beginning to match the restaurant mecca that is a few streets over on Randolph. City Tap Kitchen & Craft opened up their 8th U.S. location in May adding to an already impressive Fulton Street line up including Duck Duck Goat, Beatrix and The Publican. The first in the upper-Midwest, the elevated American pub offers a laid-back atmosphere (and a can't-miss happy hour if we might add) to grab a delicious meal for brunch, lunch or dinner.  
Dive into comfort food with an order of Blue Crab Mac & Cheese ($14.50) blanketed by melted fontina cheese and topped with herbed bread crumbs giving the cast iron-baked appetizer a necessary, subtle crunch.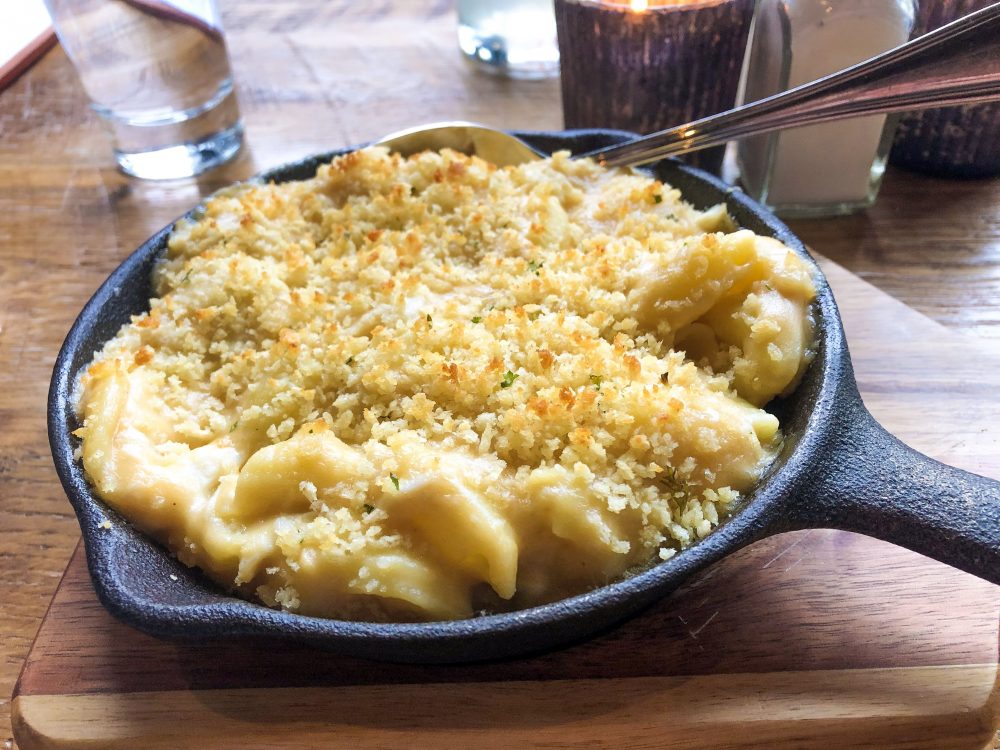 If you love broccoli, you'll be smitten with the Warm Roasted Broccoli ($10) bowl. Roasted garlic chips, stewed golden raisins, candied almonds and ricotta salata topped with a subtle mustard dressing make up this beautiful and healthy-ish medley.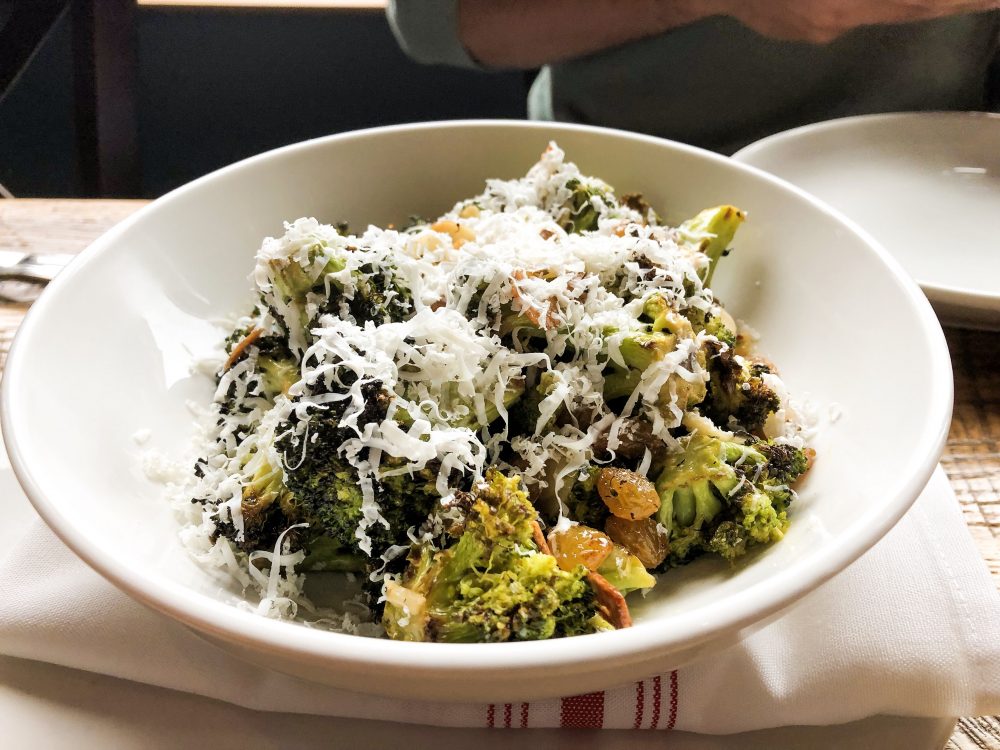 Take your taste buds on a journey to Mexico with the Elote Street Corn Dip ($9). Minced jalapeño and chili powder add some kick to this shareable platter adorned with a generous spread of cotija cheese and cilantro. Fresh, house made tortilla chips surround the bowl of City Tap's take on the Mexican street food staple.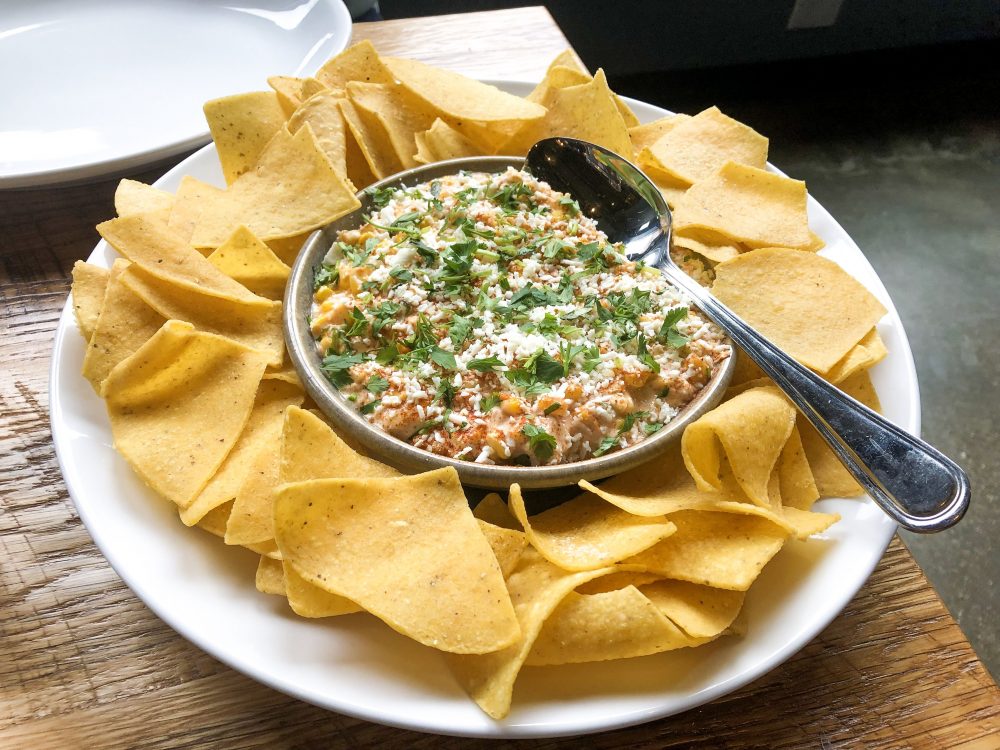 The must-order item here is the Fried Chicken Sandwich ($16). The perfectly-tender chicken is topped with melted brie cheese, truffle honey, spicy mayo and bright arugula. If you're not a fan of brie, the cheese can be swapped out for whatever cheese you please! 
Additionally, guests can enjoy City Tap's rotating daily dinner specials: 
Featuring unique creations from the kitchen   
Tuesday: BBQ BABY BACK RIBS ($18) 
With buttered corn on the cob and fries 
Wednesday: SPICY LAMB MEATBALLS ($22) 
With curried crushed tomatoes and carrot ragu, feta, cilantro and flatbread 
Thursday: CHICKEN AND WAFFLES ($19) 
Buttermilk waffles, buttermilk brined chicken breasts, honey thyme butter, red pepper jam, and syrup 
Select fresh seafood, seasonally inspired 
Saturday: CITY TAP STEAKHOUSE (MP) 
Butcher-selected prime steaks and chops 
Our recent Monday evening visit allowed us to delight in the Thai Shrimp Tacos. Butter lettuce leaves wrapped around chili marinated shrimp and soy glazed mushrooms with a sprinkling of peanuts and topped with a mango-pineapple chutney made for a nutritionally appetizing entrée.   
You'll hardly ever see the same item twice on the daily specials as the kitchen changes them on a weekly basis. Find out what's cooking each day by following City Tap's Instagram story at https://www.instagram.com/citytapchicago/. 
Bar standard shareables, mussels, vegetarian and meat-loving entrees, salads and pizza also make up the vast dinner menu at City Tap. Many of the menu items can also be made gluten-free for guests with gluten sensitivities. Each City Tap location features unique, location-themed options including these Chicago-inspired offerings:  
Rabbit Sausage ($22) served with farro, spinach, cherries, gigante beans, and Bells Two Hearted mustard (dinner menu only) 

Salmon and Latkes with potato pancakes, dill yogurt sauce, pickled onion and chive (brunch menu only) 

City Tap Torta sandwich with pork shoulder, aioli, cilantro, lime, jalapeno, caramelized onion, and romaine lettuce (lunch menu only) 
Each menu item pairs well with any number of the 48 beers on draught. Not a beer drinker? No problem. The bar has plenty of cocktails and wines to choose from too including our favorite, The City Sling ($12) made with Knob Creek bourbon, pineapple juice, black cherry puree and lime juice.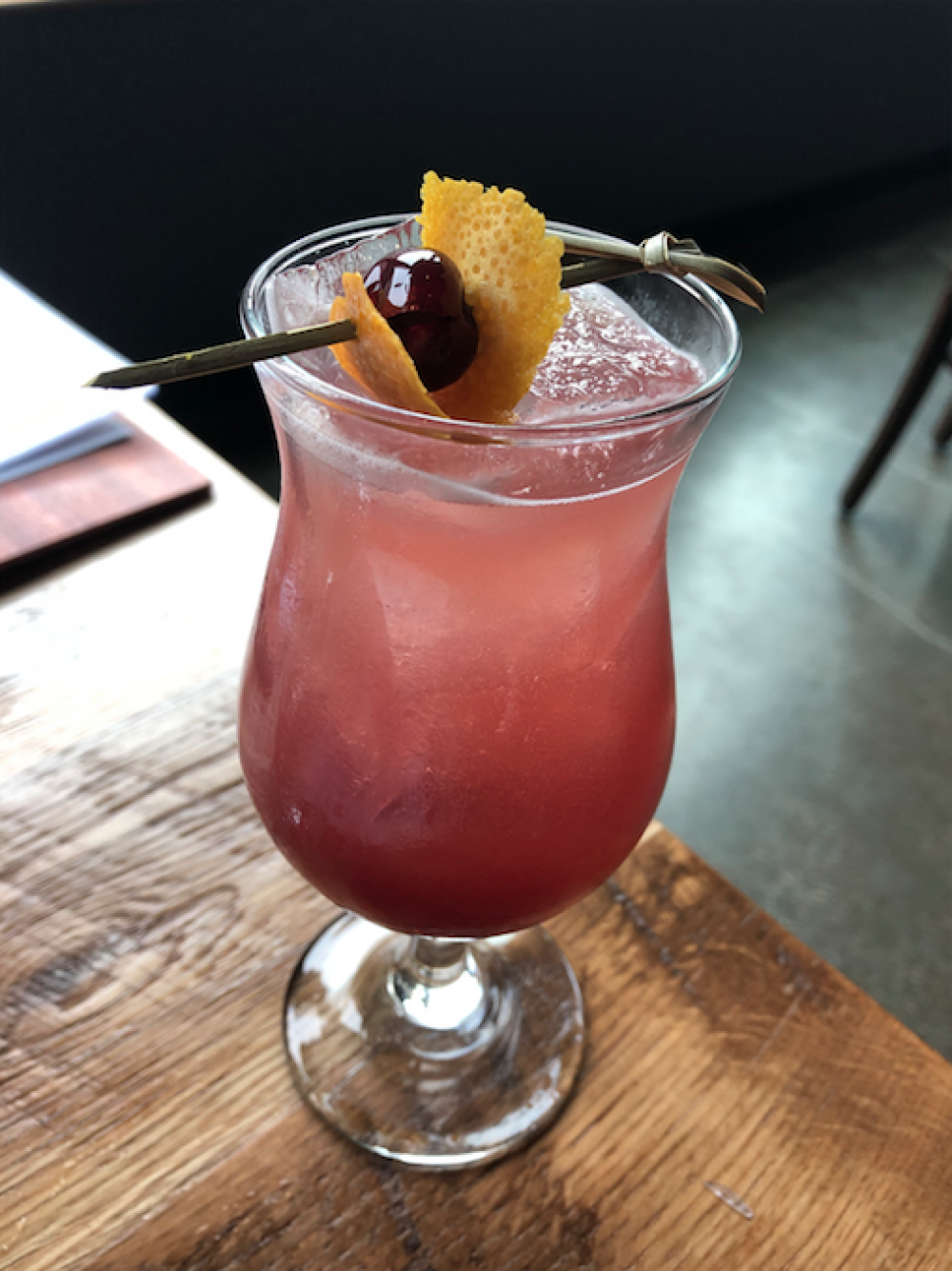 Happy Hour takes place Monday through Friday from 4pm-7pm with beverage pricing ranging from $4-$7. Daily drink specials include: 
Revolution Cross of Gold 
Boulevard Tank 7 (10 oz), Brooklyn Bel Air, Cigar City Maduro, Firestone Walker 805, Founder's All Day, New Belgium Fat Tire, Oscar Blues Can-O-Bliss Hazy, Sam Adams Summer, Sierra Nevada Pale Ale, Stone IPA, Sweetwater Mango Kush, and Victory Golden Monkey (10 oz) 
$6 House Wines 

Chardonnay, Pinot Grigio, Cabernet Sauvignon, Merlot 

$7 Well Mixed Drinks 

Absolut Vodka , Beefeater Gin, Cuervo Tradicionale Tequila, Cruzan Rum, 
Jack Daniels Whiskey, and Jim Beam Bourbon 
Shot of Rye and can of Old Style 
And of course, make sure to save room for one of City Tap's delectable desserts. While there isn't a bad decision on the menu, you won't go wrong with an order of the Peanut Butter Cookie Skillet or Banana Cream Pie.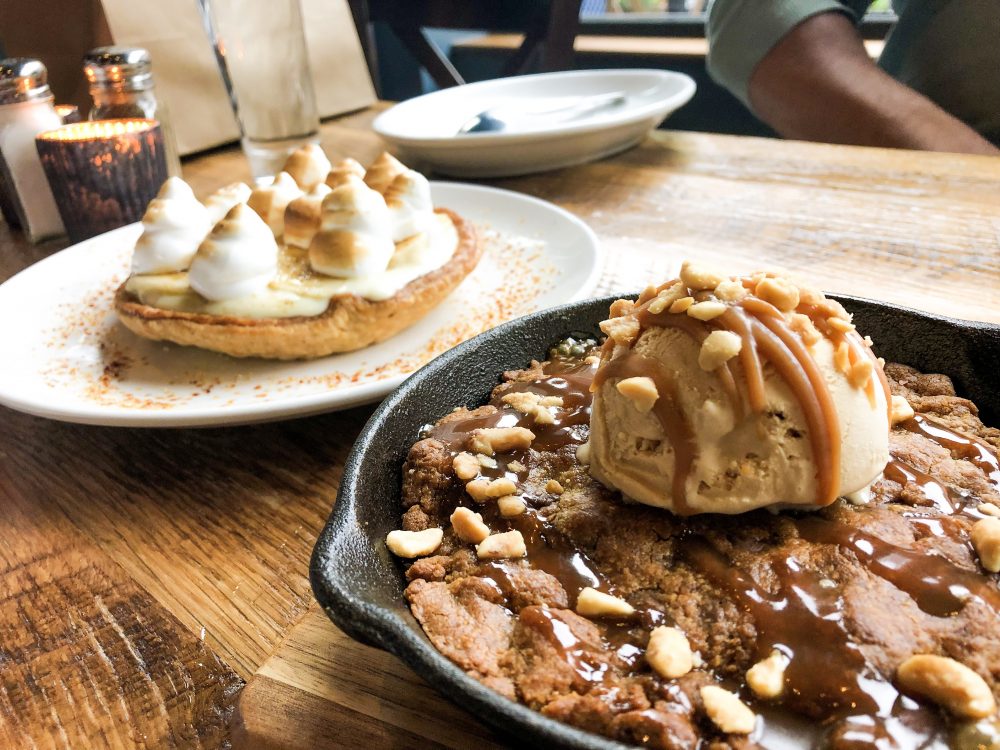 City Tap Kitchen & Craft is located at 850 W Fulton Market and is open for lunch, dinner and weekend brunch. Their patio is dog-friendly and they even have a menu for your furry friend! For more hours of operation, full menus and event updates please visit https://www.citytap.com/location/fulton-market/ or follow on social media @citytapchicago.