---
If you've lived in Chicago long enough, chances are you've been to at least one (or all!) of Takito Restaurant's concepts. There's Bar Takito, a lively, Latin-based outpost that mirrors the bustling atmosphere of the West Loop outside. There is also Takito Street, a laidback but playful Mexican street food joint serving the diverse demographic of the Lincoln Park neighborhood. And then there is Takito Kitchen, a vibrant blend of both concepts, housed in quite a historic space on the southern border of Wicker Park.  
For those of you that love Chicago's architectural history, the building that Takito Kitchen calls home has got a story for you! Built in 1922, the building was host to a manufacturing company that made bicycle parts. Over the years, the surrounding neighborhood fell victim to the woes of the Great Depression, causing the building to sit vacant until it was transformed into a drive thru car wash. As the years went on into the 1960s and 1970s, the building again became vacant until a group utilized it and the adjacent alley as an enclosed hookah lounge. Once the lounge closed its doors, the space finally realized its fate as a restaurant when a young Chef Yanitzin (Yanni) Sanchez arrived from Mexico and opened Sabor Savuer, featuring Mexican-French cuisine in an upscale environment. Fast forward to 2012, Mario Ponce, took over the lease and invited Chef Yanni to work on the creation of his modern Mexican concept, Takito Kitchen. 
Building on the unique history of the space and the long tradition of Mexican cuisine, Ponce and Chef Sanchez created classic taco offerings, adding elevated, modern twists. With menu mainstays and the occasional trendy additions, there is a taco for everyone. But first, appetizers! 
For starters, though you may be tempted to try them all, we recommend the traditional Avocado Guacamole. Fresh avocado is mashed into an ideal chunky texture and topped with an equally fresh pico de gallo plus jalapeño for a subtle kick of heat. Sometimes you can't go wrong with the classics!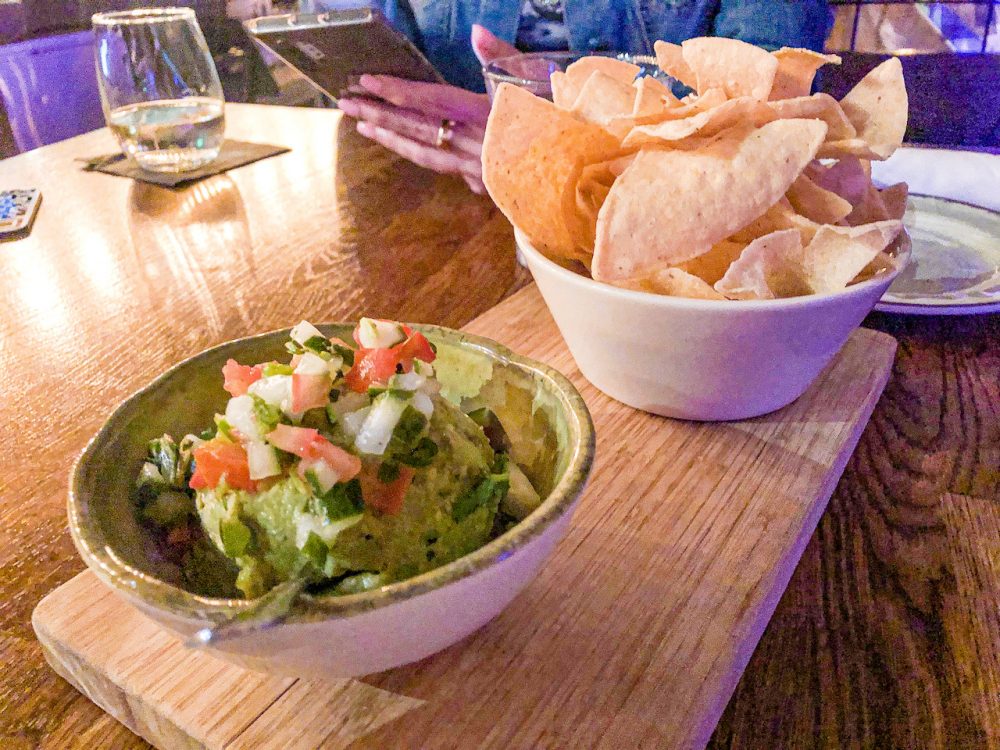 Whenever I see queso on the menu, I tend to order it right away. Takito Kitchen's take arrives to the table literally on fire! Beneath the flaming theatrics rests a bubbling pan of chihuahua and manchego cheeses infused with a touch of tequila, lots of garlic and earthy mushrooms, adding an umami bomb to the palate.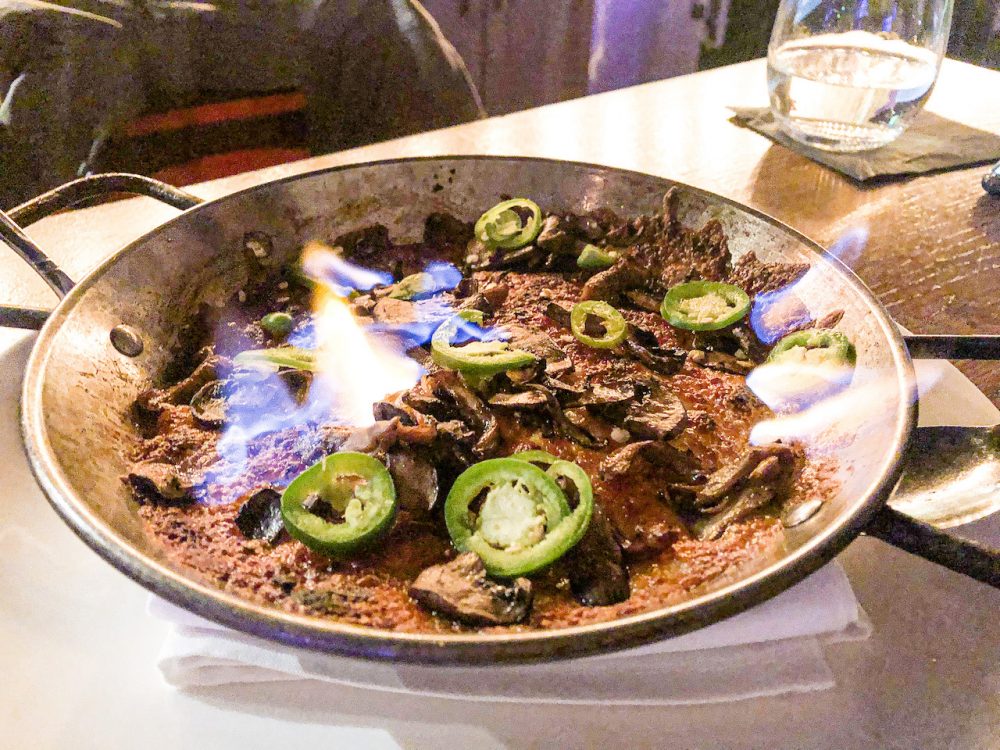 Takito Kitchen's tacos come two per order however we encourage guests to try multiple offerings like one of their recent menu additions – the Lobster Taco, a uniquely rich indulgence complete with two decadent sauces: a peppery romesco and quintessential buerre blanc.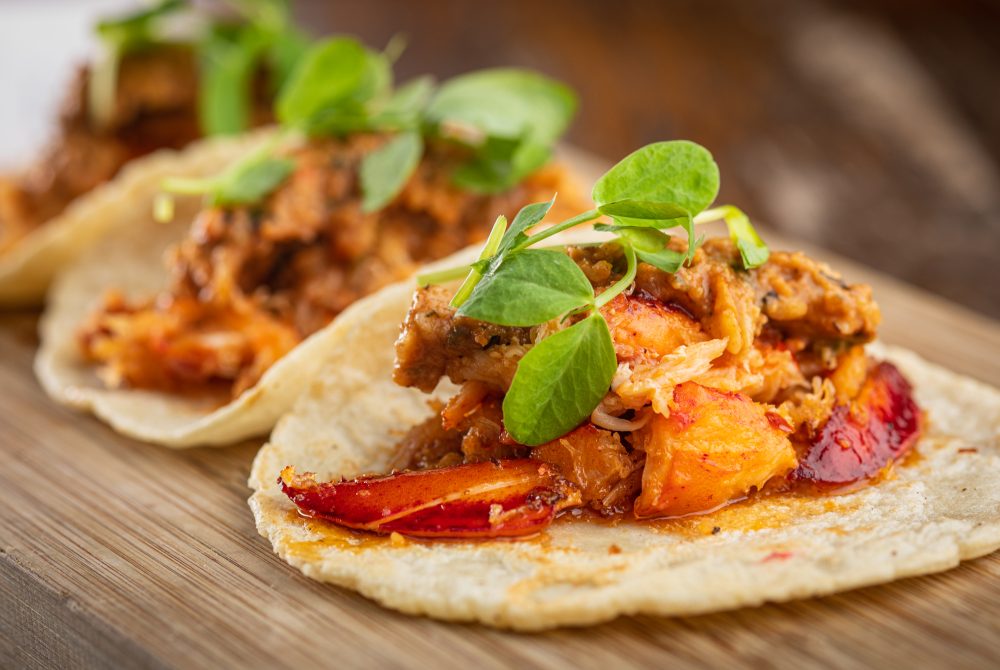 Another new addition to Takito Kitchen's offerings is the vegetarian friendly Elote and Poblano Taco - a fun collaboration of two signature Mexican dishes. Featuring a rice flour-breaded and fried poblano pepper, this mild 2-biter is seasoned with elements of typical elote ingredients and topped with crunchy kernels of freeze-dried corn.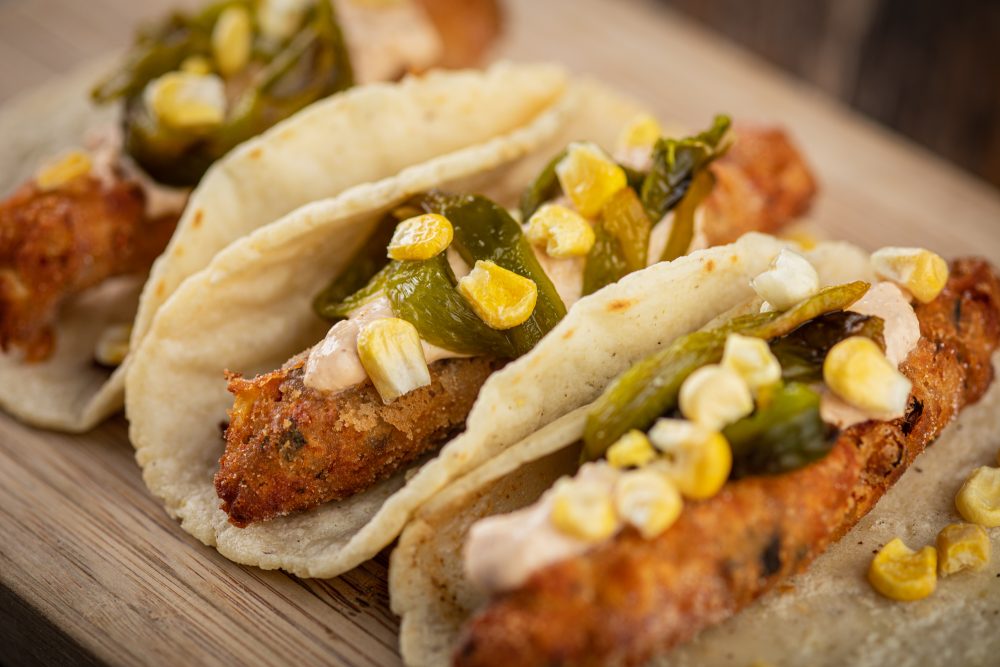 The fan-favorite Crispy Fish taco impresses given the size of the tortilla-surrounded filet. Dusted with a hailstorm of toasted coconut, the fish is light and crispy but could benefit from a sauce or salsa to add more depth.  
Keeping on the surf side, the Shrimp Taco is our favorite off the menu. The strawberry pico de gallo is what sets this taco apart from the rest - a welcome hint of sweetness amongst each savory mouthful.   
Launched in October across all Takito Restaurant menus, the Steak and Potato taco features a juicy steak topped with a potato terrine that is crispy on the outside and soft on the inside and a soft guacamole butter.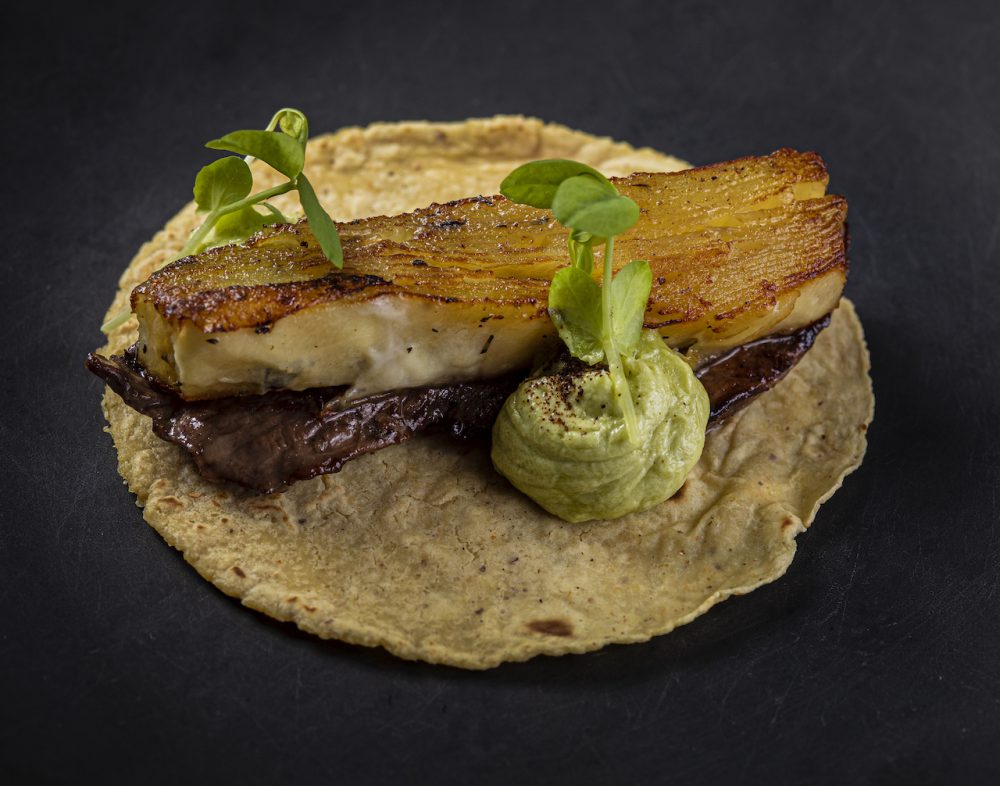 Takito Kitchen's owner, Mario, is partial to the Lamb Merguez taco and we are too! While the single strip of lamb is seasoned and cooked to perfection, the tomatillo pistachio salsa on top displays a rich and nutty texture with pops of bright, acidic notes. 
Another reason to swing by Takito Kitchen on Wednesday? Their Crispy Chicken Taco special – a beautifully fried chicken breast adorned with a colorful grilled pineapple slaw and a dollop of house made, mayo-less chipotle aioli.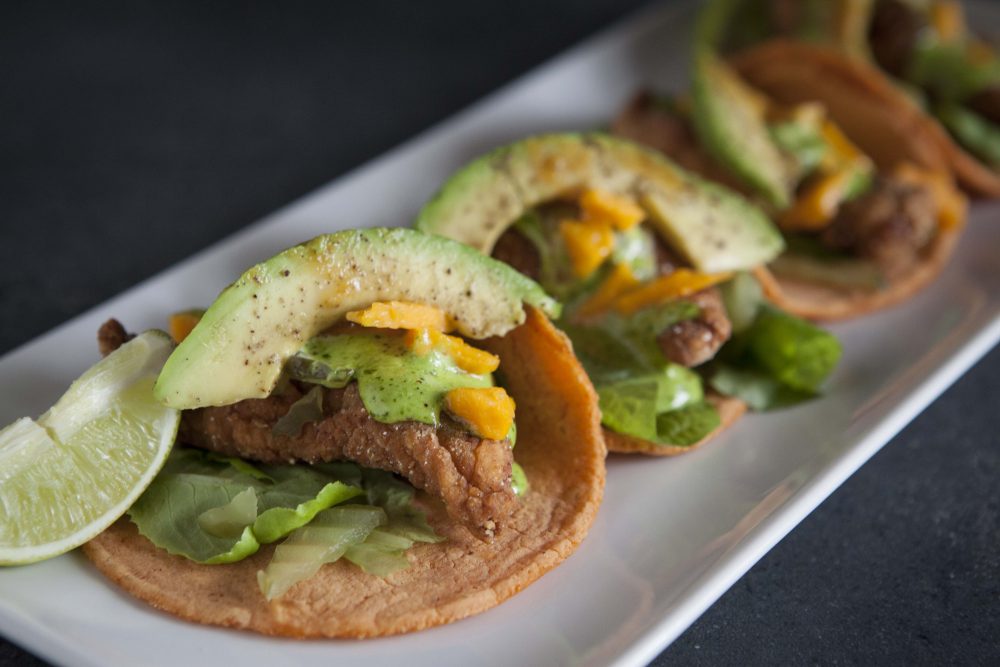 Add a delicious side of Cilantro Rice to pair with your taco selections! Expect a bright zucchini slaw that lends a refreshing crunch to each bite. 
Refresh your palate with any of Takito Kitchen's tequila- and/or mezcal- based cocktails. We particularly love the signature Coconut Margarita that even coconut-haters like me can enjoy; the Mezcal-Lychee, an easy sipper with a splash of lime juice; and the Takito Margarita, it doesn't get any more classic than a house marg!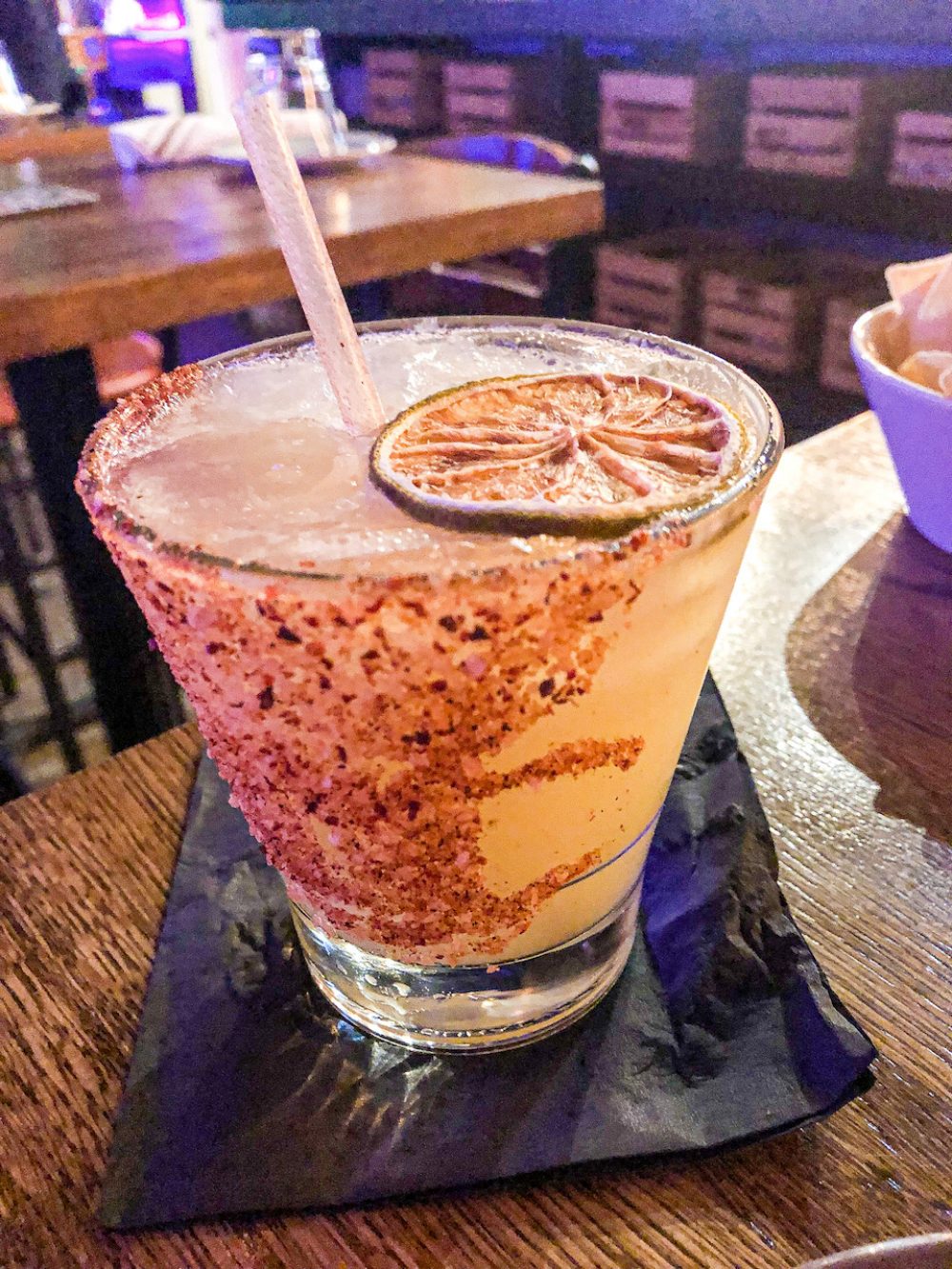 Takito Kitchen is located at 2013 W Division Street in Wicker Park. They open at 5pm, Tuesday through Friday and 11am on the weekends. They are closed on Mondays.