---
Sushi Boutique is a modern take on traditional sushi and Japanese Izakaya that opened last fall in the Claridge House Hotel. A sister concept of nearby Sushi by Bou and Sushi Suite, Sushi Boutique recently revamped their menu, is now offering Happy Hour and has introduced a Sunday Omakase. The new menu features shareable plates like Hamachi Crudo and Sweet Potato Chips as well as signature open-face handrolls, cut sushi rolls and small donburi bowls. We recently got to check out a few of their new offerings and got a glimpse of their Happy Hour-only specials too!
As with any restaurant, diners can find deals during Sushi Boutique's Happy Hour. With an order of a handcrafted cocktail, a snack-sized bowl of complimentary Sweet Potato Chips will grace your table. Taking advantage of this, we ordered the Happy Hour-exclusive, Lychee Gin & Tonic. Classic G&T ingredients and flavor with a hint of one of my personal favorite fruits, originally found in China.  
Going rogue from the typical presentation of Hamachi Crudo, Sushi Boutique molds the yellowtail bites together with chunks of avocado, tomato and shallot to form a circular brick of decadence. Served with a bright ponzu sauce, this shareable plate is a fresh way to start off dinner.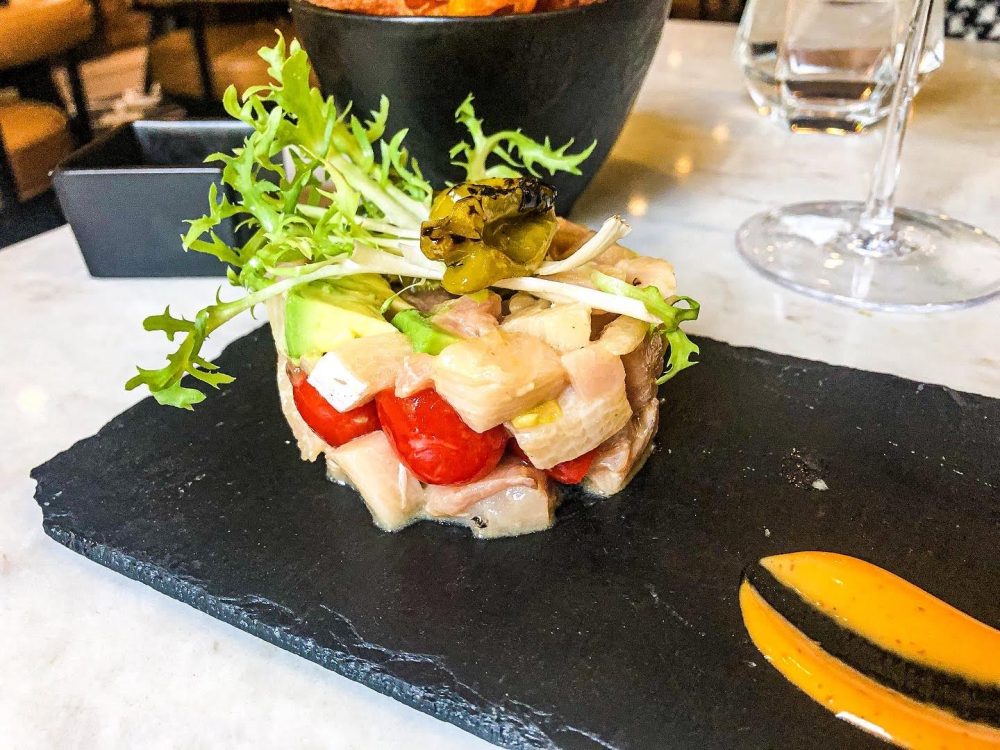 Moving on to the main event, the Signature Maki creations are obviously the standouts of the small menu. The Ushi Umi highlights a variety of flavors and textures which made it our favorite of the night. Seared strips of wagyu lie atop the roll providing a smoky, umami chew that balances out this veggie-forward selection. Shrimp tempura and creamy truffle mayo wraps up with grilled asparagus, refreshing cucumber, fried shallots and nanbankuze scallions.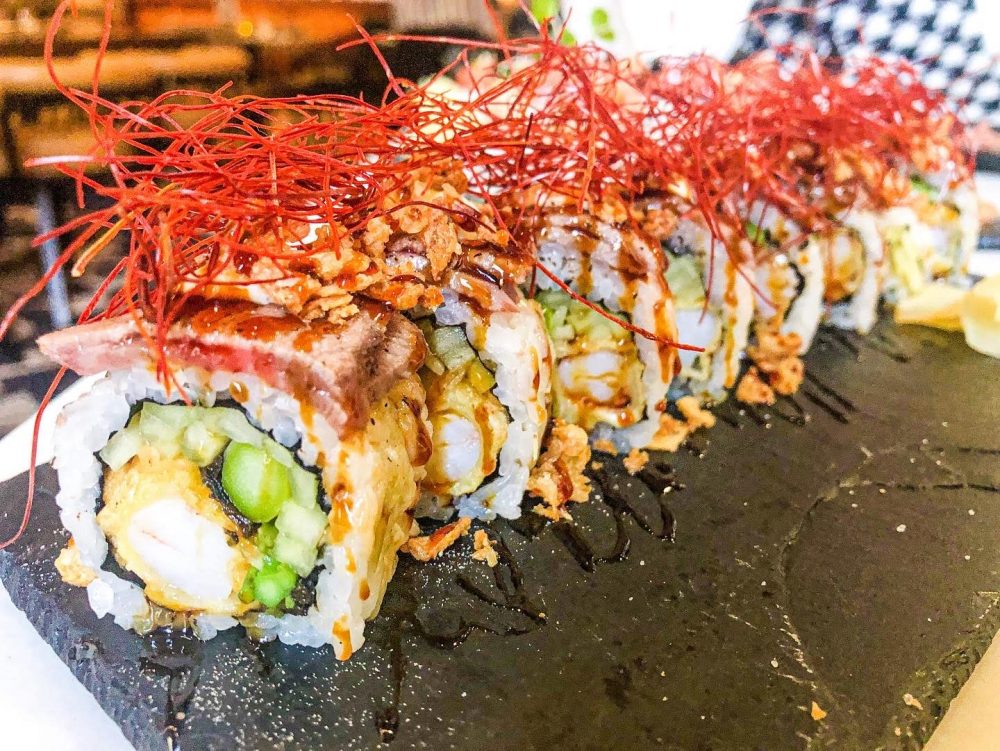 Another unorthodox presentation but a seafood-lovers paradise is the Niji roll. A bundle of seafood salad (including chopped salmon, tuna and yellowtail), nests on top of a collection of sushi rolls stuffed with snow crab, avocado, cucumber and doused with the beloved Japanese condiment, yuzu kosho.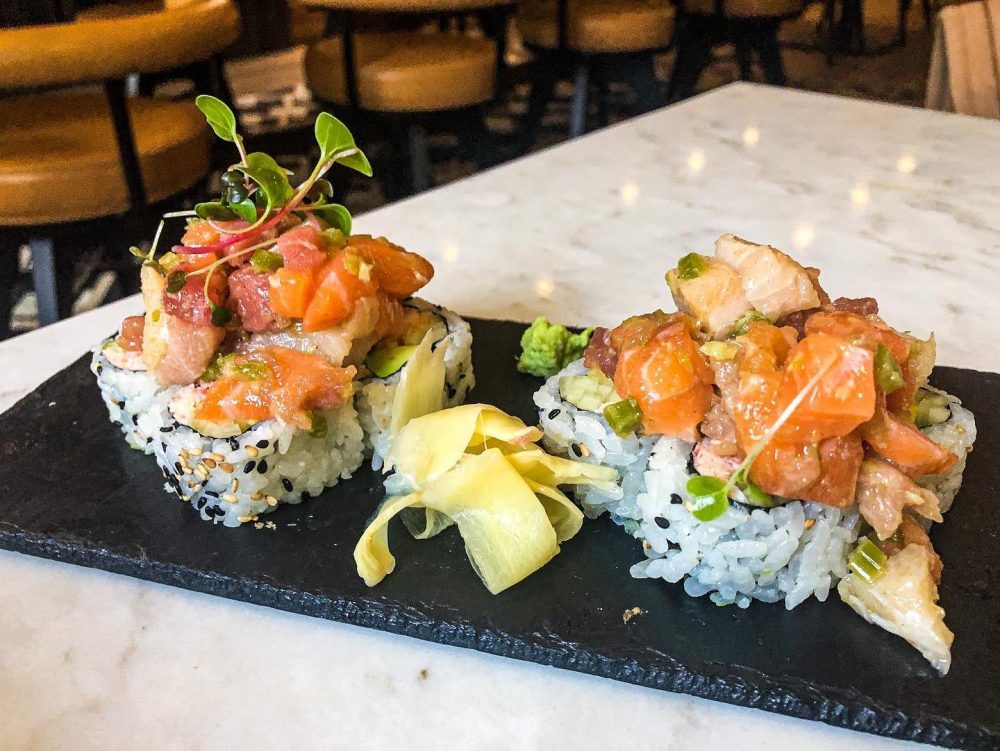 Yet another go-to on the menu is The Lobby, named because of the restaurant's location within the actual Claridge House lobby. This signature roll is simply filled with soft shell crab tempura and avocado and topped with spicy tuna, unagi sauce, crispy nori and panko, the latter two bringing an element of crunch to the palate.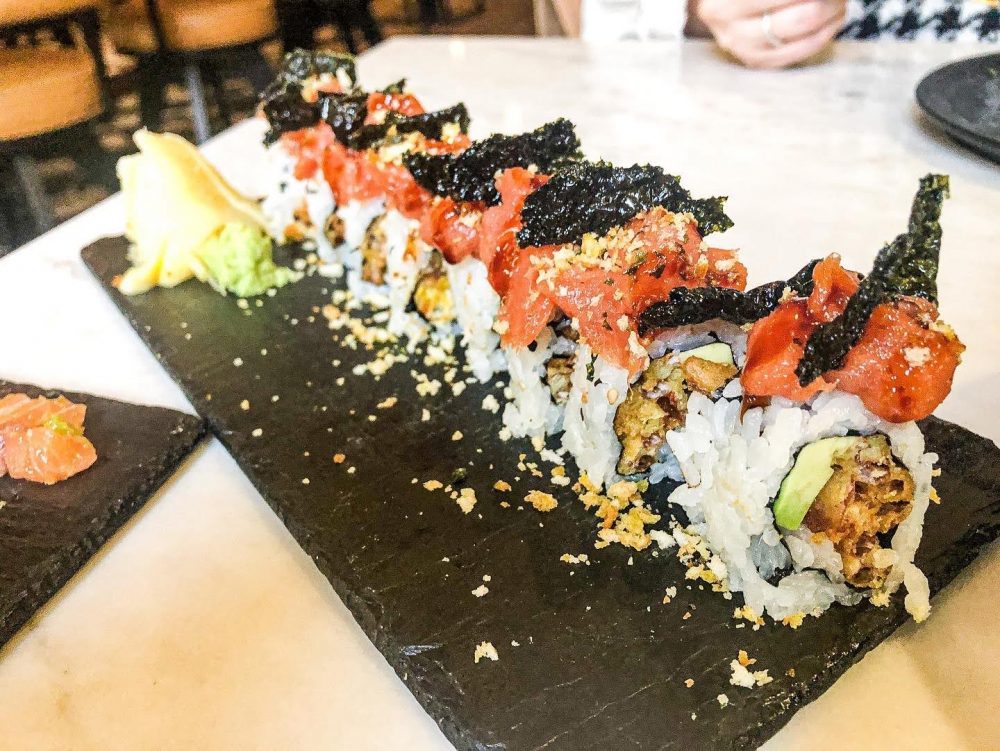 One of my favorite ways to end any meal is with a light but oh so tasty, mochi. It's a flavorful palate-cleanser that doesn't leave you overstuffed, what more could you want in a dessert? We played 'mochi roulette' and let the kitchen decide which flavors we'd get from the various options. On this occasion, we indulged in the sesame, ginger snap, matcha and lychee.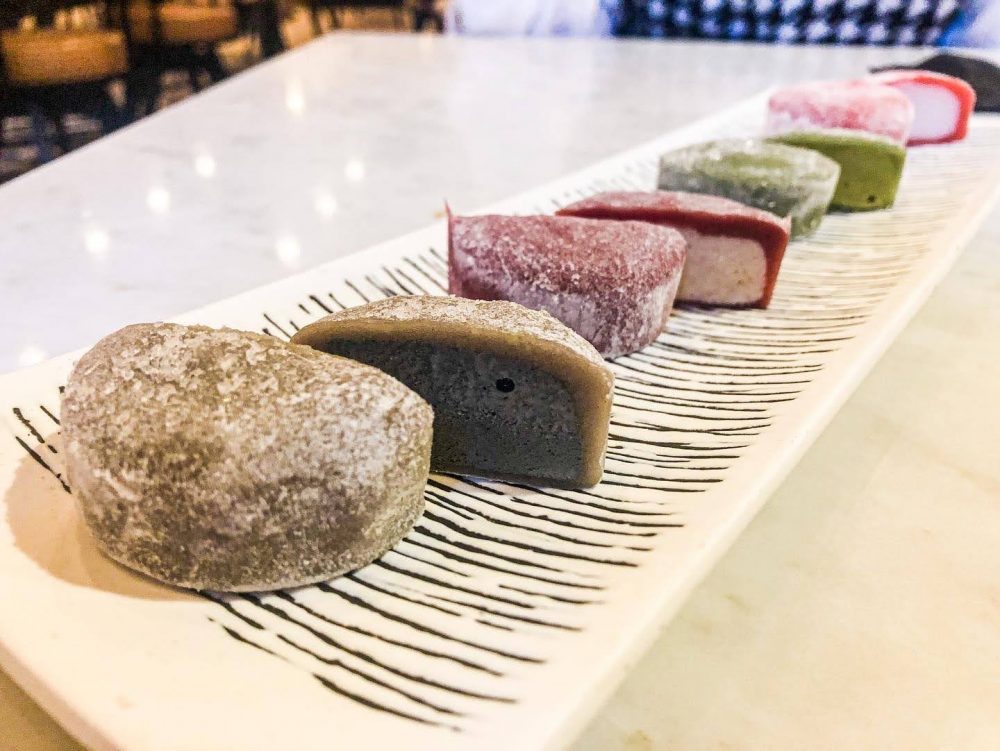 Sushi Boutique is conveniently nestled in the lobby of the Claridge House Hotel at 1244 N Dearborn Pkwy. They are open Wednesday through Saturday, 5pm to 10pm and on Sunday, 5pm to 9pm. Happy Hour deals can be taken advantage of Wednesday, Thursday and Sunday, 5pm to 7pm and Friday through Saturday, 5pm to 6pm. On Sundays, Sushi Boutique will offer Sunday Omakase that will feature a 10-piece omakase ($75). Tickets for Sunday Omakase are required and can be purchased here.