---
While the name Broken Shaker is not unique to the Chicago location of the Freehand portfolio of hotels, their food and beverage menu certainly is. Whether you are a Freehand guest or a local dropping in, the sultry lounge and hip staff will entice you to stay for a dangerous few rounds of strong cocktails. To make sure you aren't drinking on an empty stomach, the culinary team has launched a new food menu of shareable snacks and filling mains. Check out what we recommend you have at the table and what you should imbibe. 
Broken Shaker is known for their creative and oh-so-potent cocktails. Their Lo Siento Papi was the fave for my plus one and I. Crafted with West Virginia's Smooth Ambler Bourbon, Sacred Bond Brandy, Chinola Passionfruit liqueur, cardamom, hibiscus-sage and lemon. This is the one to get again and again!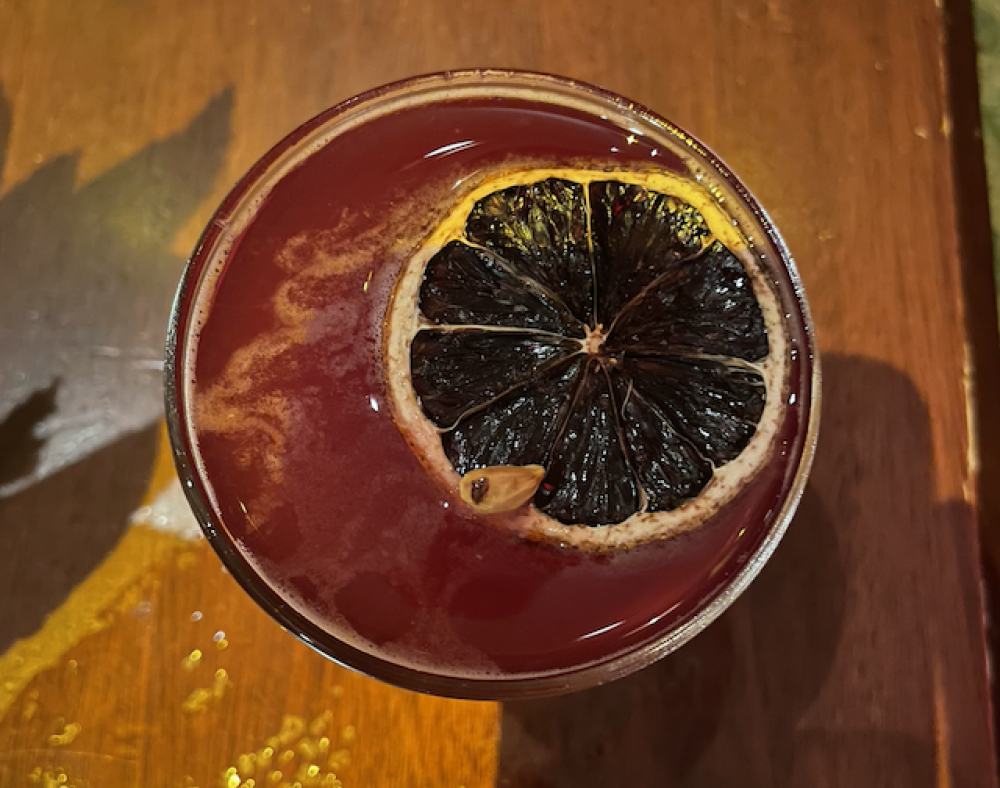 Assumingly named after the iconic 90's movie (I mean, what else would it be named after?!) the SpaceJam libation is refreshing, acidic and a little sour – perfect for our warm summer days here in the city. With Bombay Dry Gin infused with lychee, Aperol, lychee orgeat, lemon and winter melon bitters, the SpaceJam is the perfect starting point to an evening at Broken Shaker.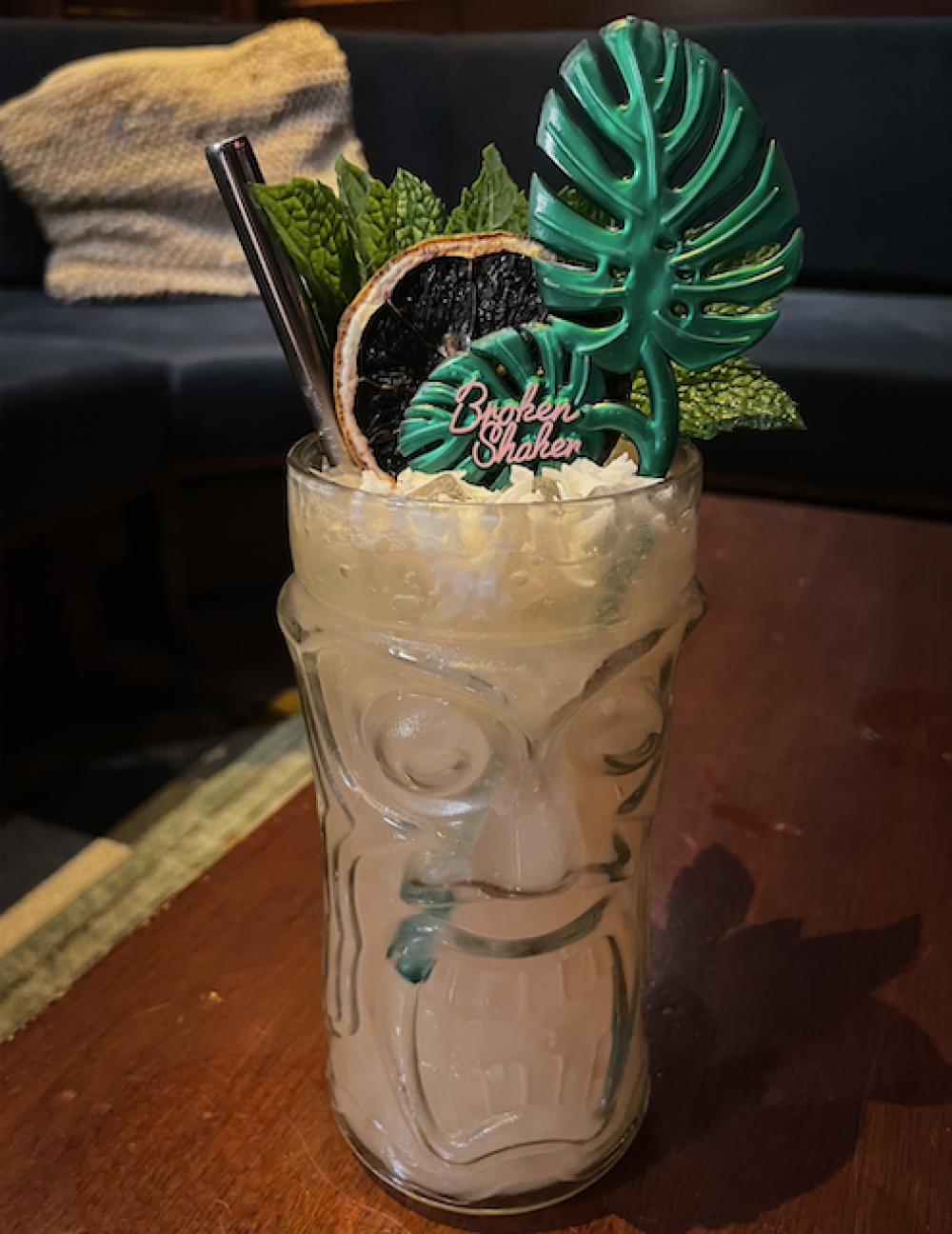 A personally nostalgic and quintessential summer snack for me is the French Onion Dip. At the time of our visit, I had been craving a French Onion Dip and let's be honest, I still have a hankering for it. Not a whole lot beats the cool sour cream on a hot summer day. Loaded with the holy trinity of garlic, onion and salt, those dipped kettle chips couldn't get into my mouth any faster.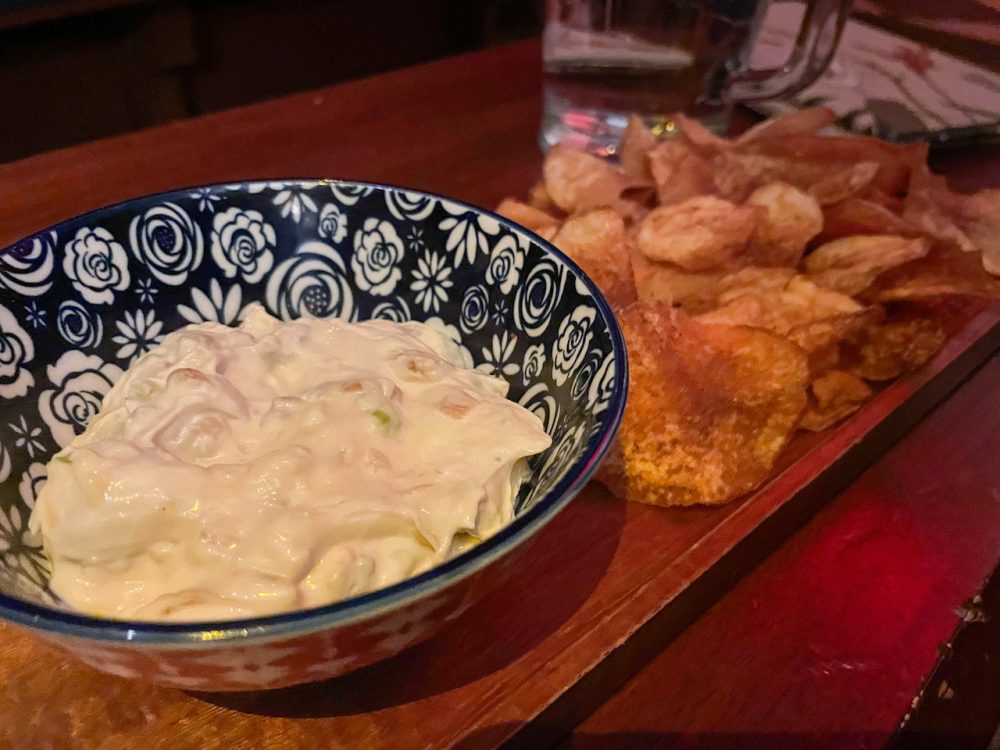 Staying completely on brand with myself, the Tuna Tostada is a colorful, light and creamy appetizer to nosh on while you sip on Broken Shaker's signature cocktails. Ruby red cubes of high-quality tuna nestle on a soft plume of avocado puree and chipotle. The garnishing crispy shallots lose a bit of their texture, but the tostada provides enough crunch to give each bite a little variety.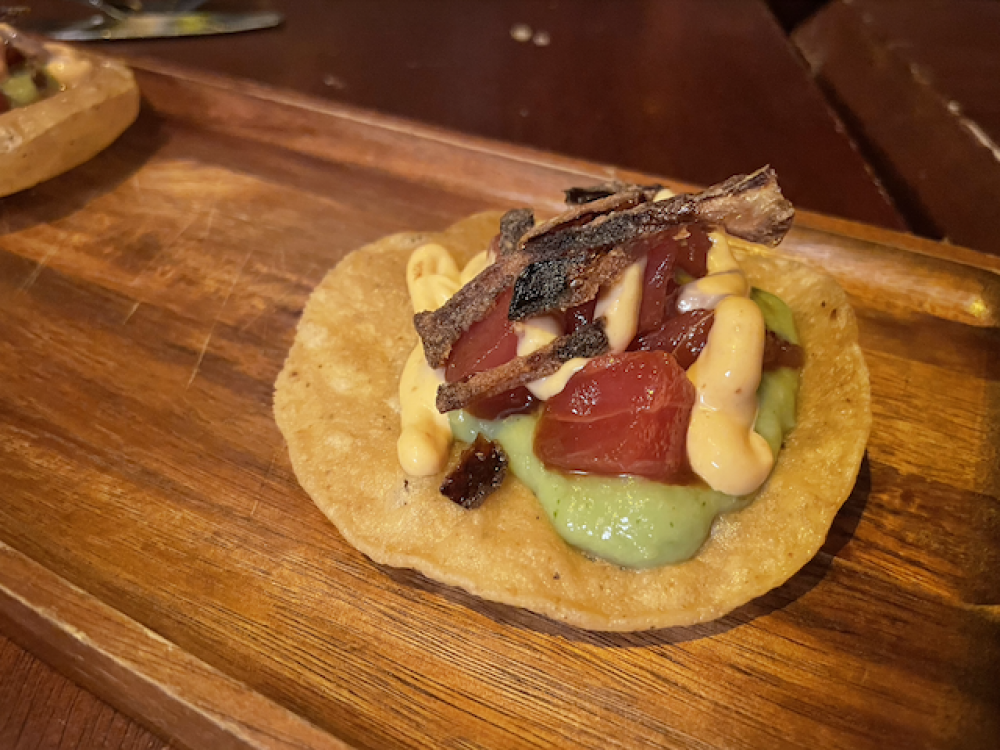 Noah's Old Fashioned is your typical OF but with a Broken Shaker twist! The expert mixology team infuses Reese's Puff into the Smooth Ambler Bourbon, giving the bev a hint of cocoa and peanut butter. This cocktail lets you have your dessert and drink it too!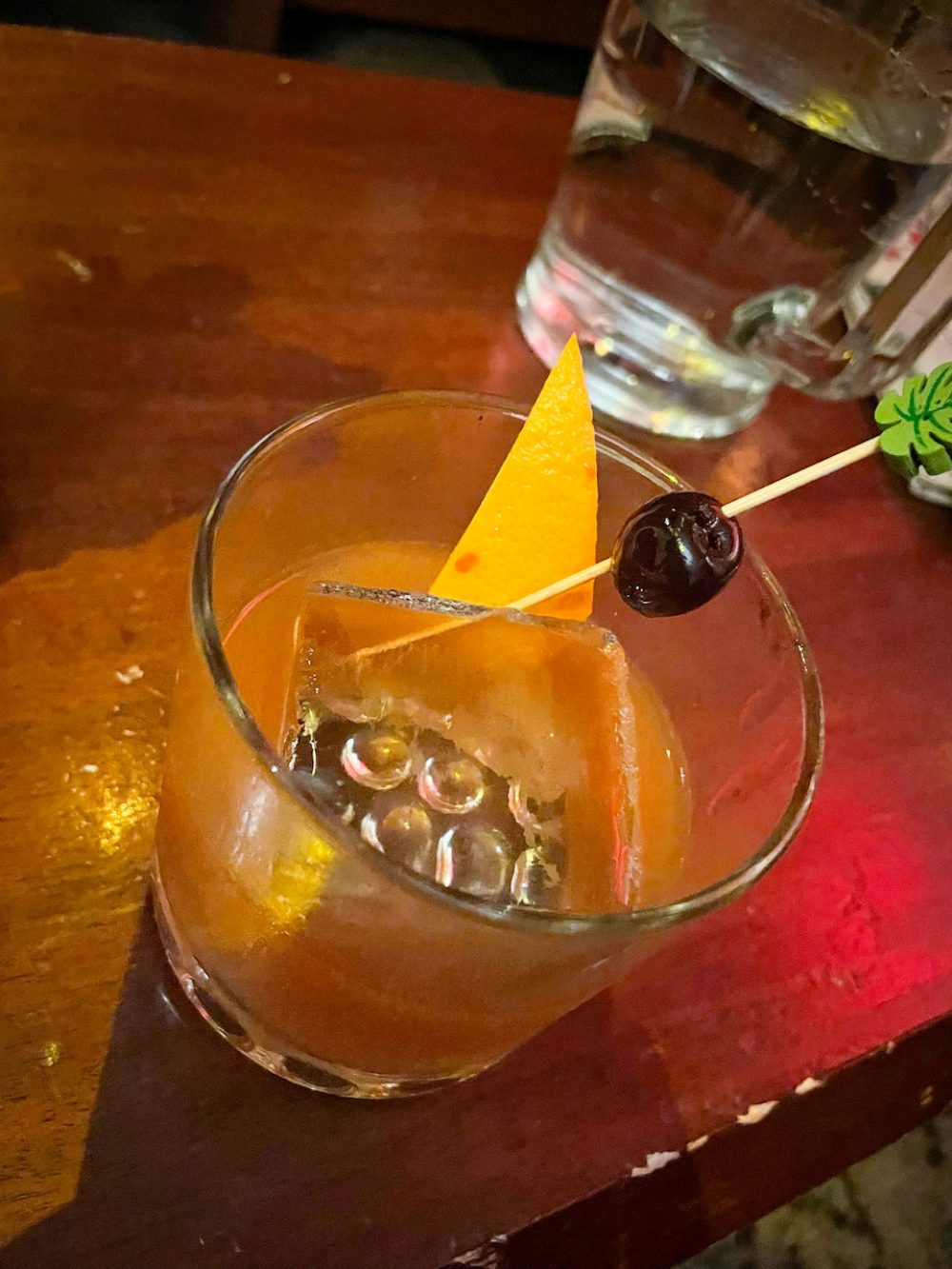 The drink that put me a little over the edge was the incredibly boozy, So Fre$h & So Clean cocktail. Concocted with Tromba Blanco tequila, Joseph Cartron Pamplemousse Rose grapefruit liqueur, agave gomme syrup and a mouth-puckering, acidic lime solution, this sipper will get you feeling good quickly!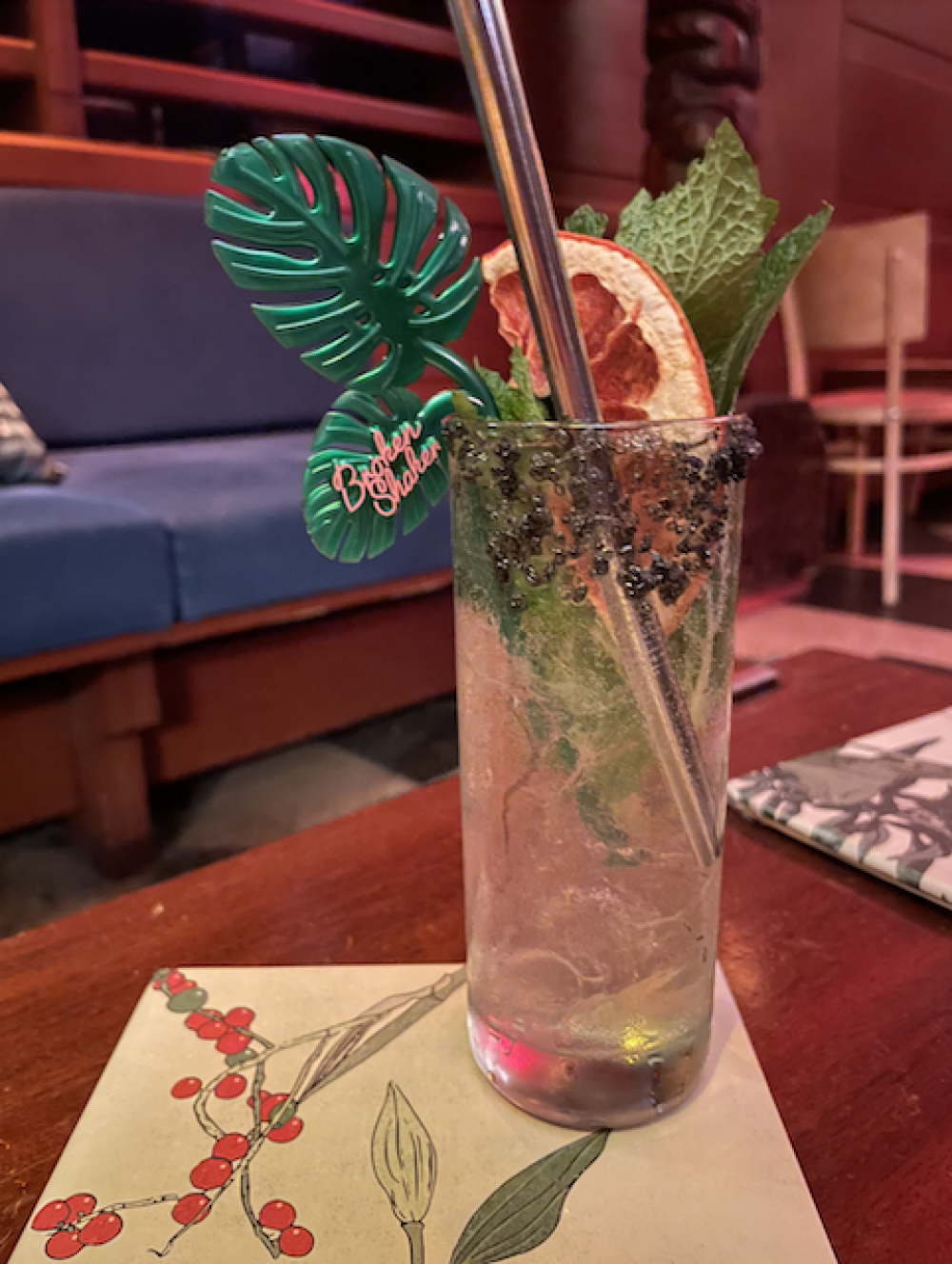 Broken Shaker's Fried Chicken Sandwich reminded me, in a good way, of the Asiago Ranch Chicken Club sandwich at Wendy's. Nearly identical in terms of toppings and flavor, this messy handheld delivered on texture. The crisp was apparent on both the chicken and the bacon as the spicy mayo added a little zing to every bite.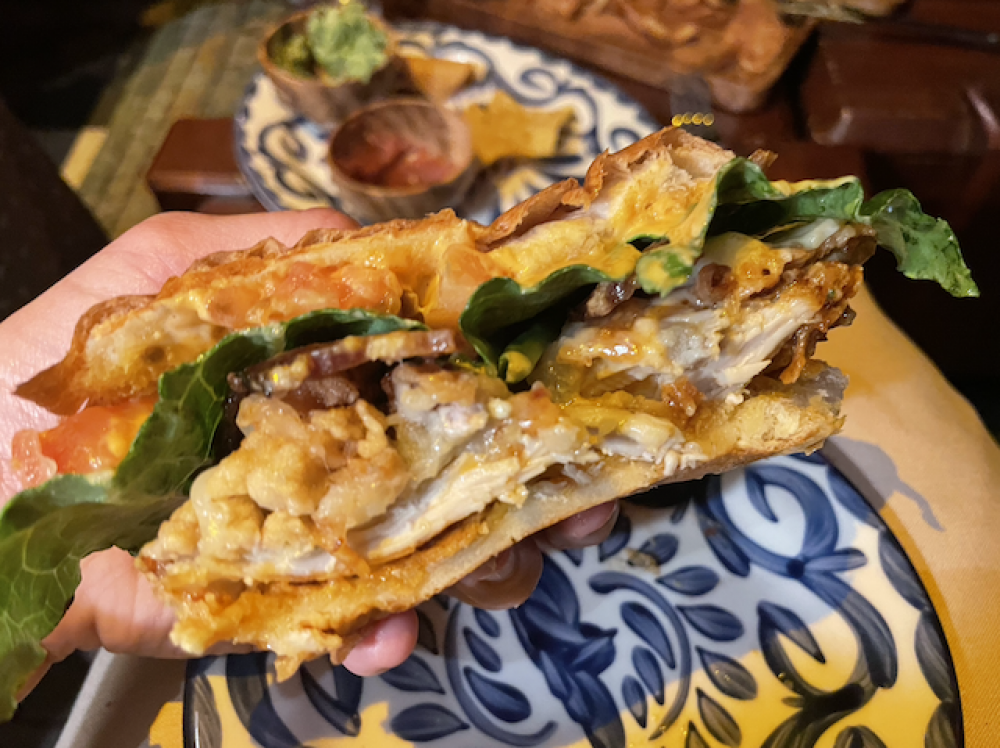 What came out of the kitchen last but was certainly not least, the Elote appetizer was well worth the wait. Still warm from the grill, the cob is cut into thirds and lathered with crema before rolled in cotija and tajin.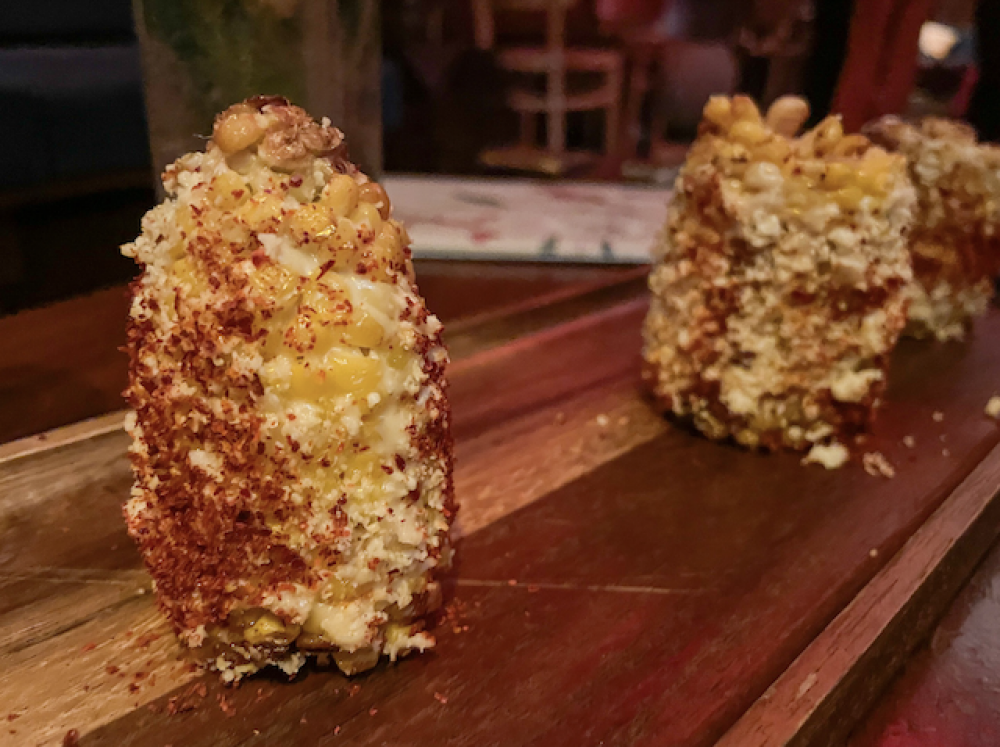 Broken Shaker is located at the back of the ground floor of the Freehand Hotel (19 E Ohio St). The lounge-style bar opens at 4pm Monday through Saturday and 6pm on Sunday.