---
It is rare that many of us get the opportunity to get breakfast during the workweek but on those few occasions, Roanaoke's breakfast should be on your list. Diners can expect a small menu with a few sweet but mostly savory options and absolute perfect portion sizes for the time of day.
Whether you start your morning with a cup of Joe or freshly-squeezed orange juice, Roanoke has options to keep them PG or alcoholic. The Roanoke Café XO ($10) features Intellegencia coffee with a shot of Patron Café XO, fresh whipped cream and grated hazelnut chocolate. The Blood Orange Mimosa ($11) takes a colorful twist with Solerno Blood Orange Liqueur, prosecco and blood orange juice. We stuck with the classic, non-alcoholic orange juice because nothing can beat restaurant OJ!
The Avocado Toast ($13) is a spicy but unforgettable slice of bread. Two sunny-side up farmer's eggs nestle atop a garden of guacamole-like mashed avocados. A healthy handful of arugula hides the spicy chilis that are spread out amongst the beautiful mess and is topped with pecorino. The Instagram-worthy plate is definitely shareable and may require utensils (and plenty of napkins) but we won't judge if you order it just for yourself.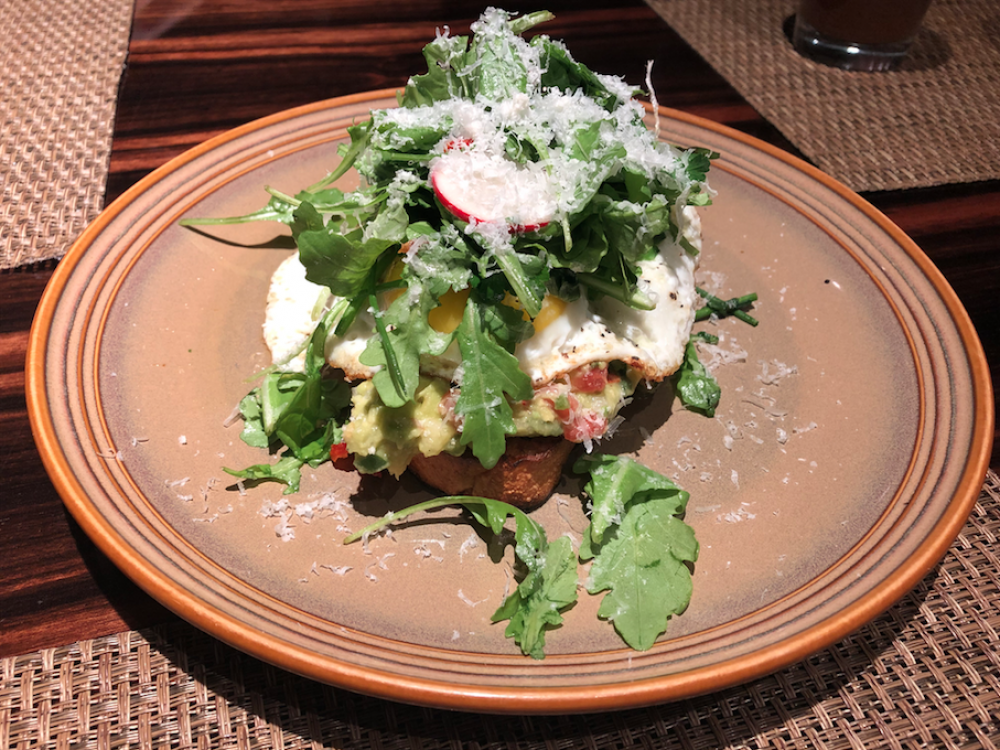 The Eggs Benedict ($14) is as traditional as it gets with poached eggs, Canadian bacon, hollandaise and served with a side of addicting breakfast potatoes. This dish is satisfying but plays it safe when it comes to flavor, so if you like your eggs bennie with no frills it will be just the right thing to order. The breakfast potatoes are not something to pass up, cooked skin-on and seasoned with plenty of sea salt, shallots and rosemary then slightly smashed for easier fork-age. We could've eaten a whole plate of them for breakfast!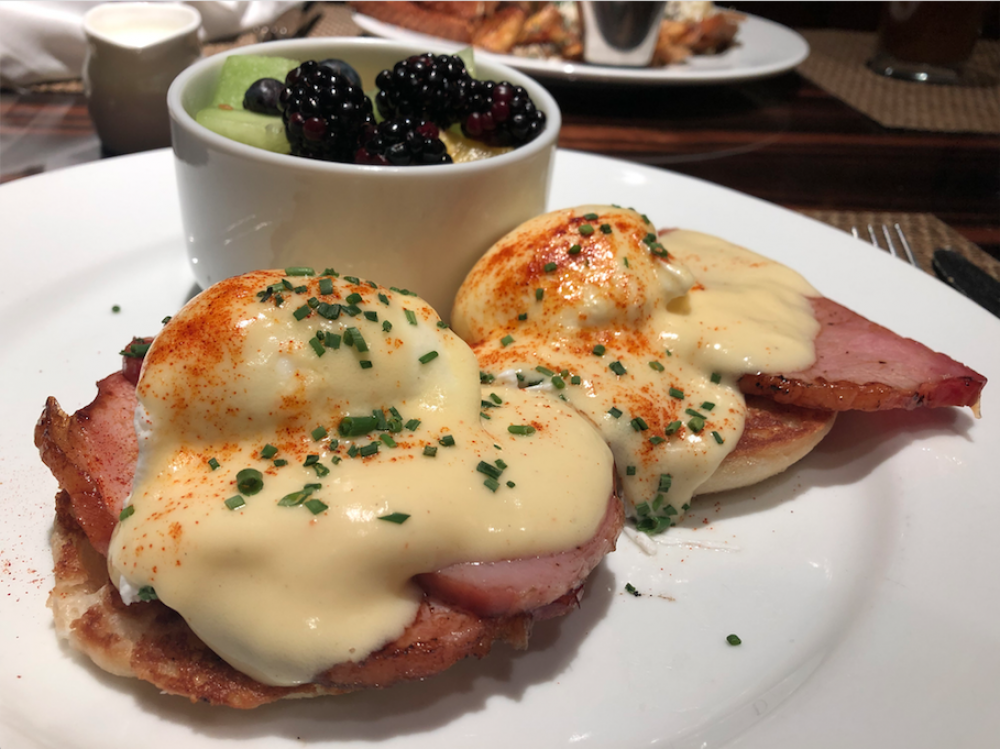 Lastly, the Egg White Omelette ($12) is impressively flavored with tender, roasted mushrooms, baby kale, melted gruyere and served with a side of-you guessed it-breakfast potatoes. The plate also comes with a slice of toast with homemade strawberry jam. Diners can opt for other sides including fresh fruit, breakfast sausage or applewood smoked bacon.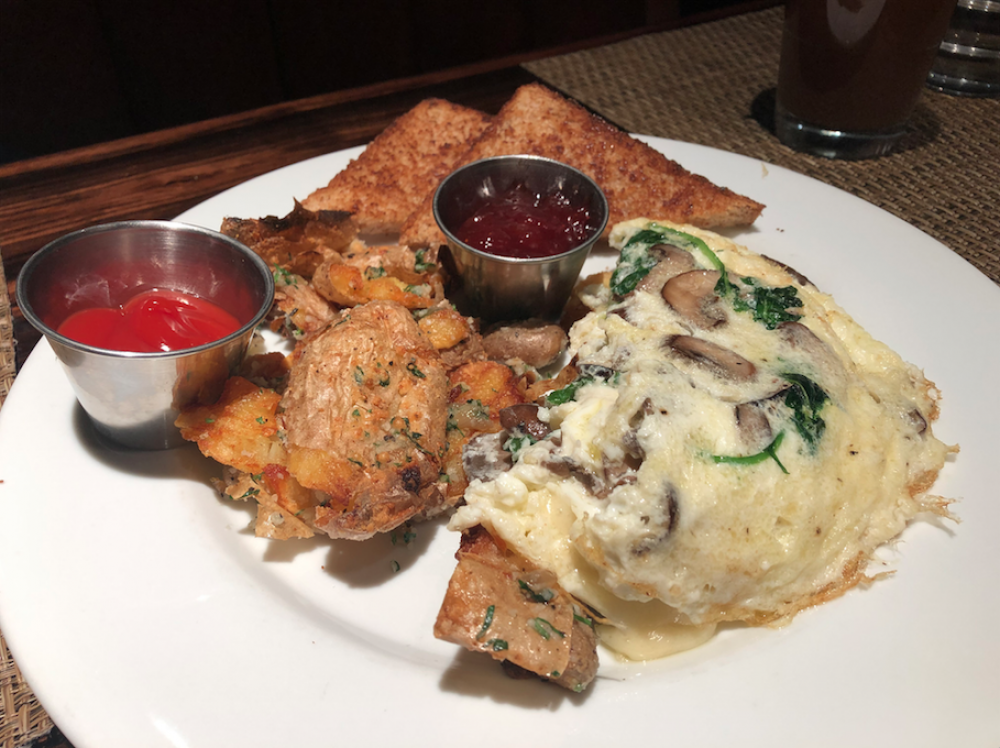 Roanoke's Cinnamon Roll ($4.50) seemed to have a great reputation among the staff however it was not available to order the morning we were there to dine. The roll is house-baked and drizzled with a brown butter cream cheese icing and sounds like it is worth going back for.
The loop restaurant has options for private dining, special events and catering in any of their elegant private rooms located on the second floor. For inquiries call 312-940-3761 or visit: https://www.theroanokerestaurant.com/private-dining.html. You can also order online for now or later through ChowNow.
Perfect for dinner before the theatre or drinks after as well, Roanoke is conveniently located in the theatre district at 135 W Madison St. In addition to breakfast, the restaurant is open for weekend brunch, lunch and dinner Monday through Friday 7:30am-11:45pm, Saturday 10am-11:45pm and Sunday 10am-9:45pm. Menus can be downloaded here.