---
As a North Center resident, I've been to Savanna several times. Every time I visit, I have to order the Chilaquiles Verde. What makes Savanna's 'quiles so memorable is their homemade salsa verde - I could literally pour it on anything. So naturally, it partners well with the dish's signature crispy corn tortilla chips topped with quality shredded chicken, plenty of corn and beans, shredded pepper jack cheese, and two eggs any style. Addictive guac and a dollop of sour cream round out this menu highlight. It's hands down the best chilaquiles I've ever had so it was a tough challenge on my recent visit to branch out and try some different menu items!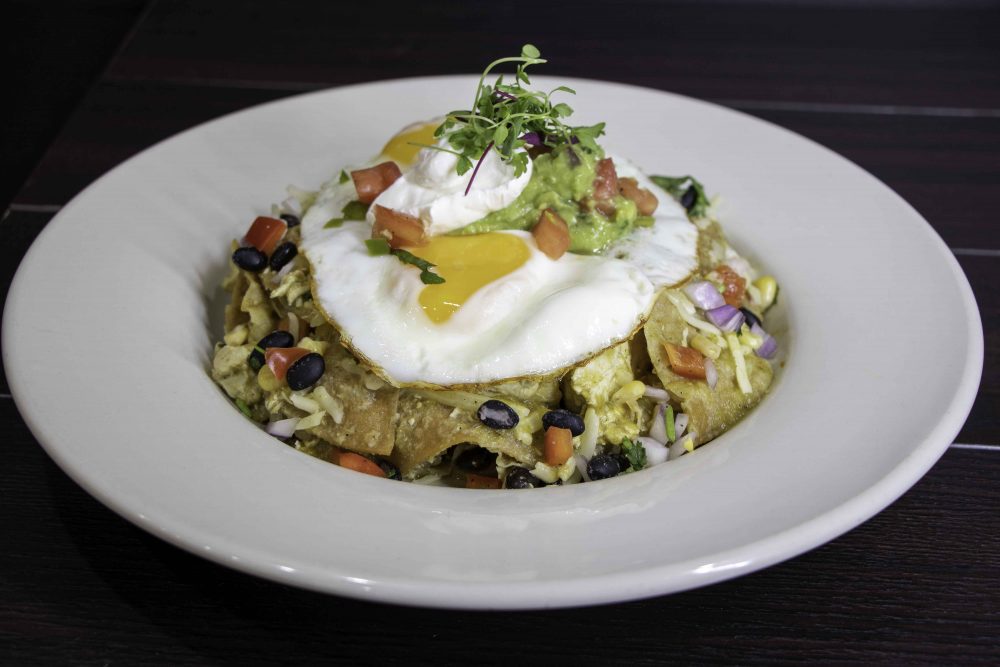 This time around, I ordered the Carnitas Benedict, something you wouldn't find on the regular menu and was only on special for a limited time. The only traditional aspects of this yummy dish were the quintessential English muffins and the expertly poached eggs on top. As for the rest, incredibly tender pork carnitas mixed with pico de gallo and piled high atop the muffins while the eggs were blessed with Savanna's showstopping salsa verde. Every few bites were chased down with Savanna's Cucumber Booster, one of their fantastic and refreshing, freshly-squeezed juices. Made with mango juice, fresh cucumber, pineapple and chia seeds, this smoothie-like juice revitalizes any morning!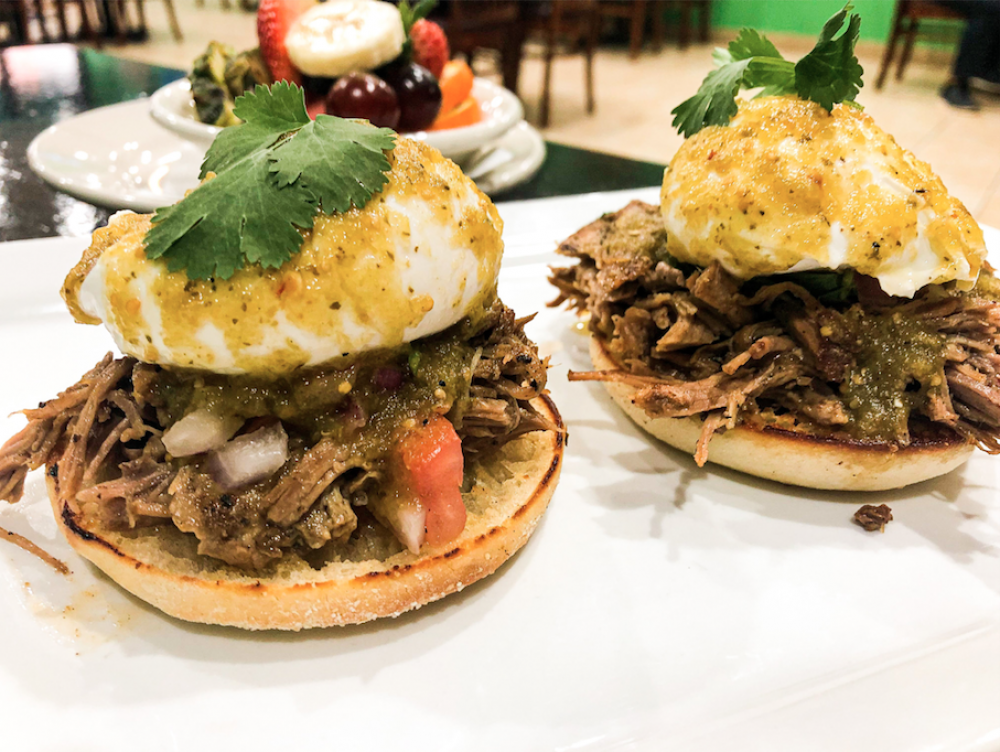 My plus-one kept it relatively healthy with the California Omelette, rolled and filled with tomato, bacon, garlic, green onions, mushrooms, cheddar cheese, avocado and corn salsa. Maintaining the healthy theme, the vitamin-packed Sunshine juice, consisting of orange, carrots and pineapple, was paired with this breakfast staple.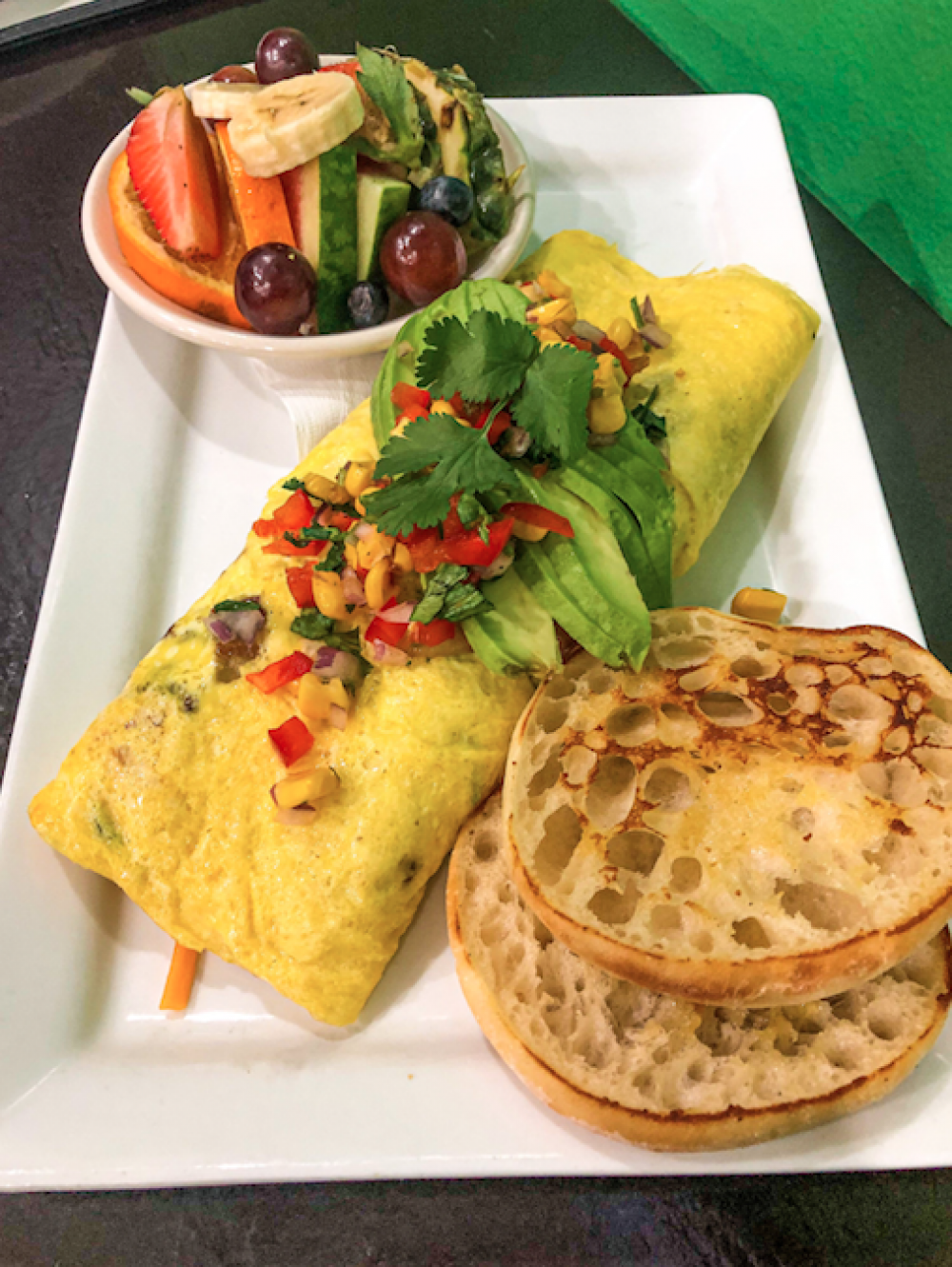 To counter all that nutrition, we ravenously indulged in the Savanna Banana French Toast. It was hard to resist the homemade banana bread French toast soaking in a caramelized banana crème anglaise. Decorated with fresh berries and plenty of powdered sugar, this toast is for anyone that loves a sweeter morning! 
As if we hadn't had enough, we ordered a few sweet treats to-go as well. Another special on the menu that day was an assortment of sweet and savory empanadas. I went the sweet route with the classic Banana Nutella empanada, which was enjoyed the next morning for a sugary breakfast treat! Additionally, we took home a rich slice of New York-Style Cheesecake topped with strawberry drizzle.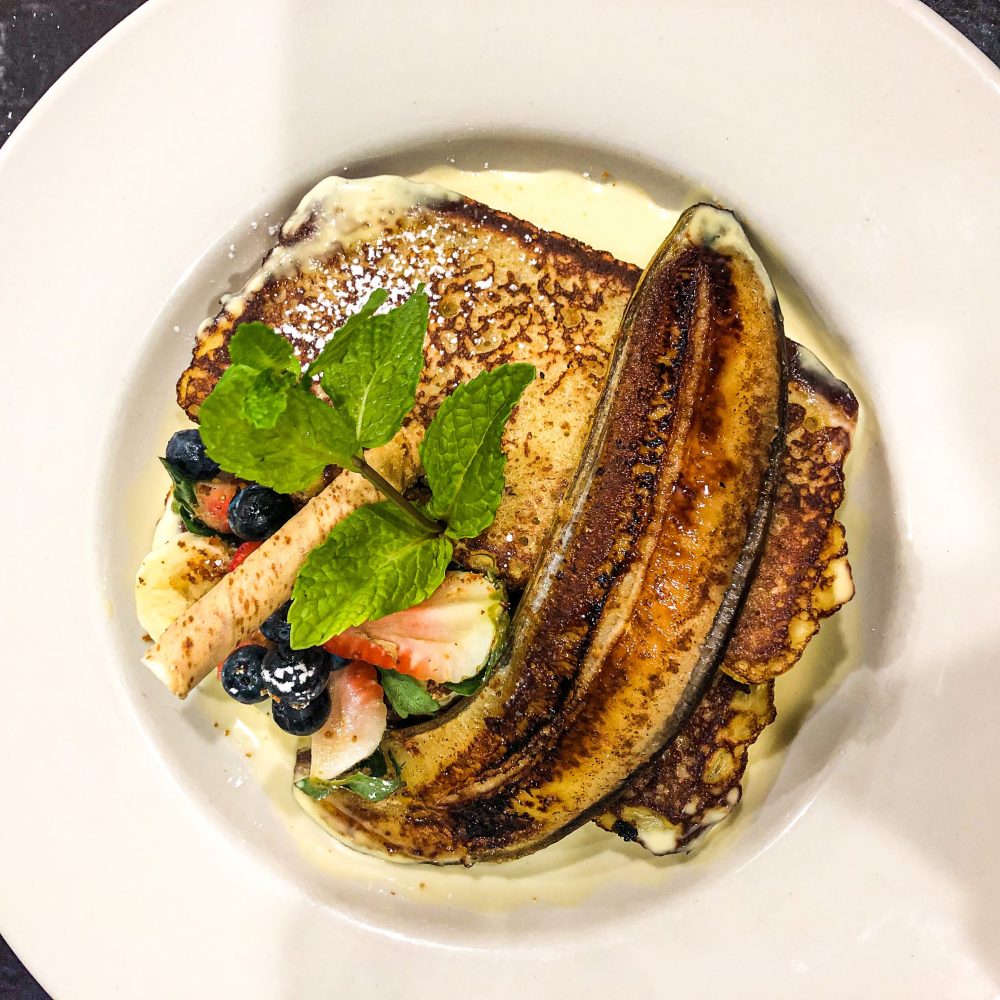 On previous visits with family and friends, the two dishes below didn't fail to impress either:  
A dish as unique as its name, the Llapingachos (potato cakes) is a taste of Ecuador on Lincoln Ave. Two, perfectly round cakes form the base of this flavorful specialty. Thick slices of grilled tomato and pork chorizo patties build the second and third layer, capped with beautifully poached eggs and chipotle hollandaise sauce.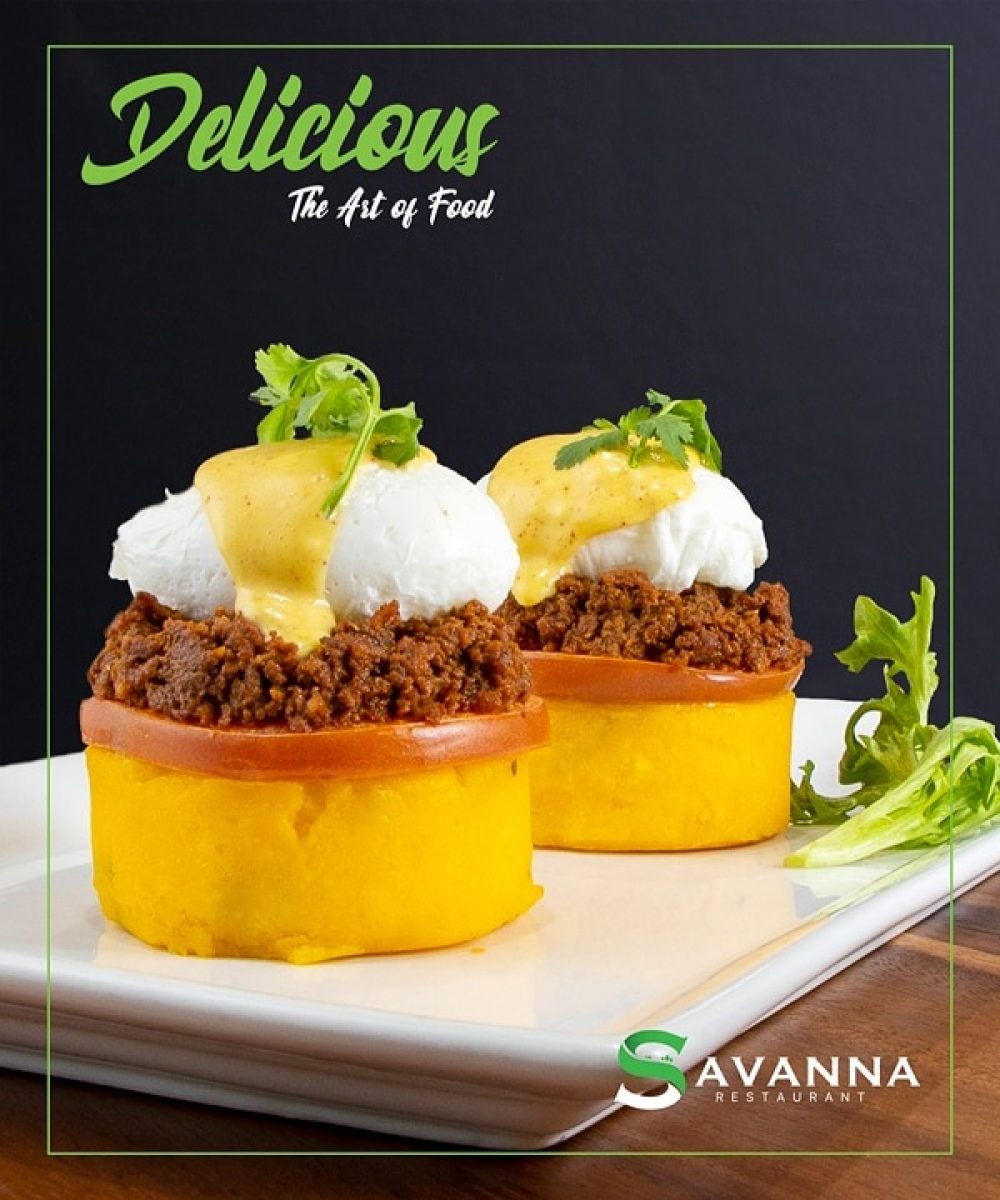 Another nod to Ecuadorian cuisine is the distinct, Mote Pillo – crunchy hominy scrambled with eggs, bacon, onions and cilantro achiote oil. The mound of breakfast kernels is delicately adorned with queso fresco, pico de gallo and precision-sliced avocados and is accompanied by my favorite salsa verde.  
Savanna Restaurant is located at 4111 N Lincoln Avenue in North Center. They are open for breakfast, brunch and lunch, seven days a week from 7AM-3PM. A second location, at 5657 N Lincoln Avenue in West Ridge, is opening up in the next several weeks. Be sure to follow them on social @savannarestaurant_ for updates on the new location and delicious food content.