---
We all know that Chicago is flush with cuisines from (almost) every nook and cranny of the world, each one competing to be the best and most authentic. Though Roka Akor in River North certainly has global influences peppered into their menu, when it comes to a world-class Japanese dining experience, it ranks among the best.  
Indulge in the flavors of summer with the Grilled Heirloom Tomato Salad. Cherry tomatoes are charred whole with sesame oil, dressed with black garlic dressing and garnished with a lemon vinaigrette tossed with mizuna and red sorrel.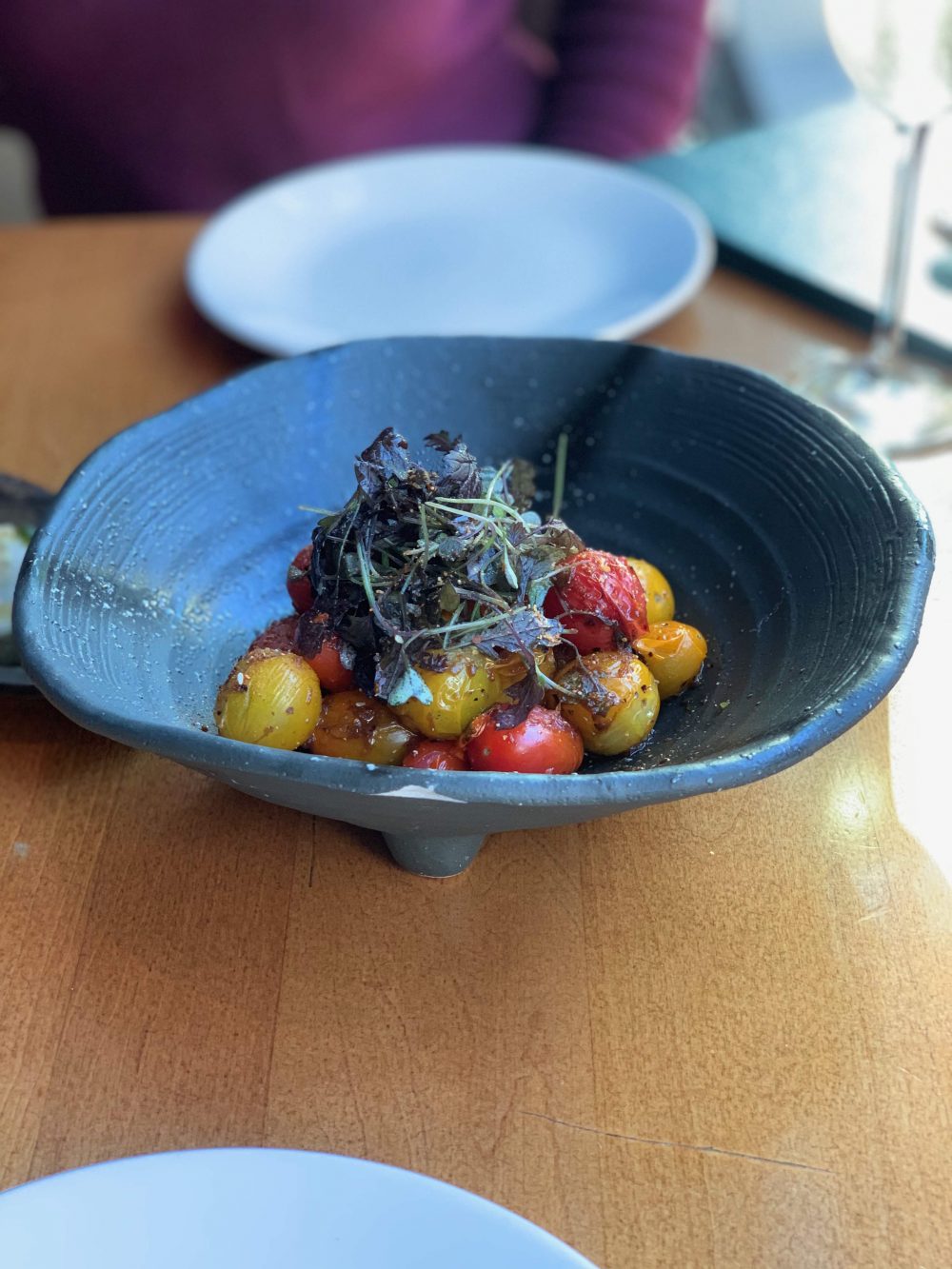 Go all in with Roka Akor's Premium Sashimi and Nigiri. Our top picks are the Ora King Salmon, Fatty and Regular Blue Fin Tuna, Yellowtail, Striped Bass, Shigoku Oyster and Mejina Nigiri. Whatever your raw choices are, the carefully-sliced fish will make its temporary home in a tropical-themed, ice bowl. Himalayan salt and fresh wasabi is shaved tableside with a personal pour of top-quality soy sauce.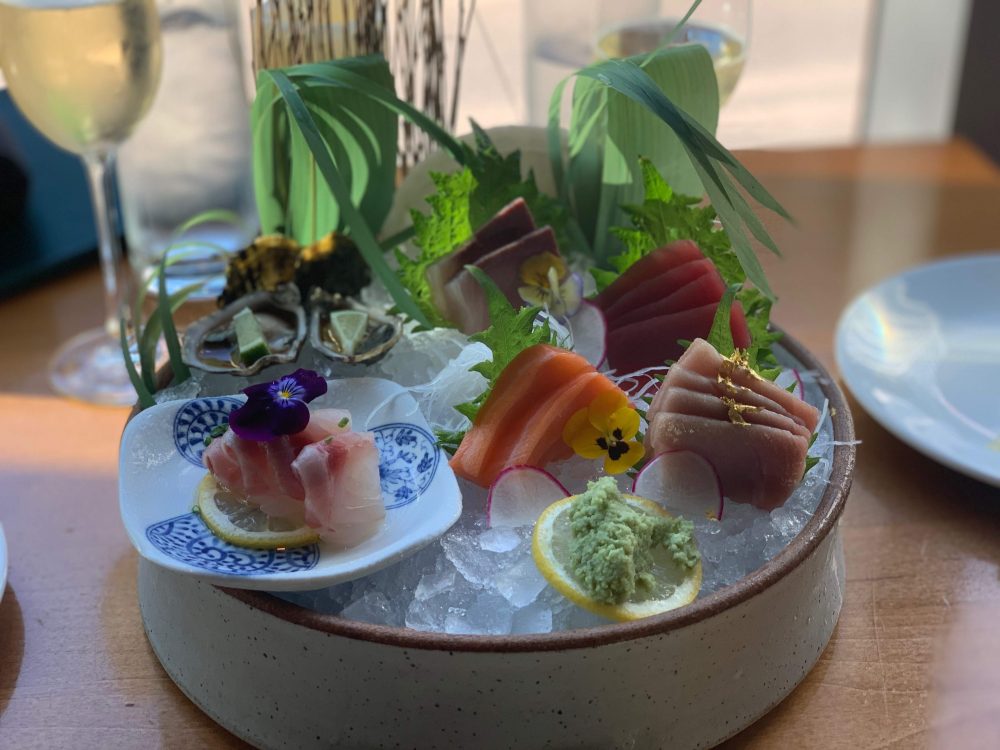 The PEI Mussels dish offers fresh, seasonality to the Hot Plates menu. Sautéed pork belly and a spring vegetable mix absorb the steam rising from the bivalves wading in the Sake broth underneath.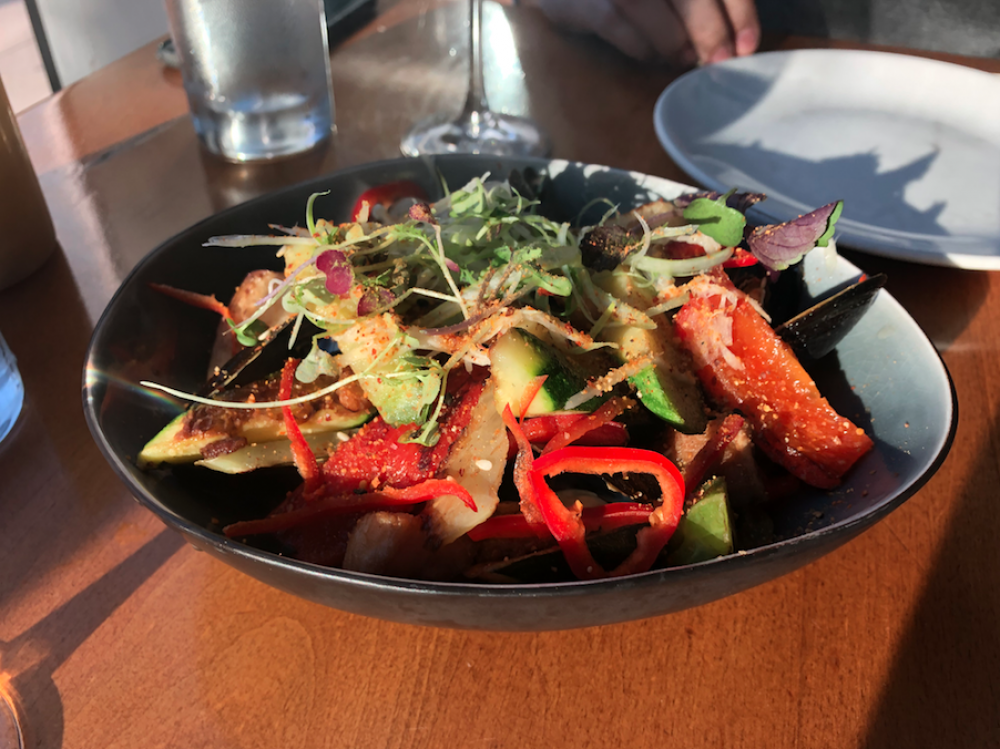 You haven't lived your best life until you've had Roka's Chilean Sea Bass. The buttery, melt-in-your-mouth filet is grilled on the robata and served over a vibrant carrot miso. Snow peas sautéed with shallots and lemon butter add a pop of green in addition to a colorful garnish of pea tendrils, lemon zest and a black sesame twill.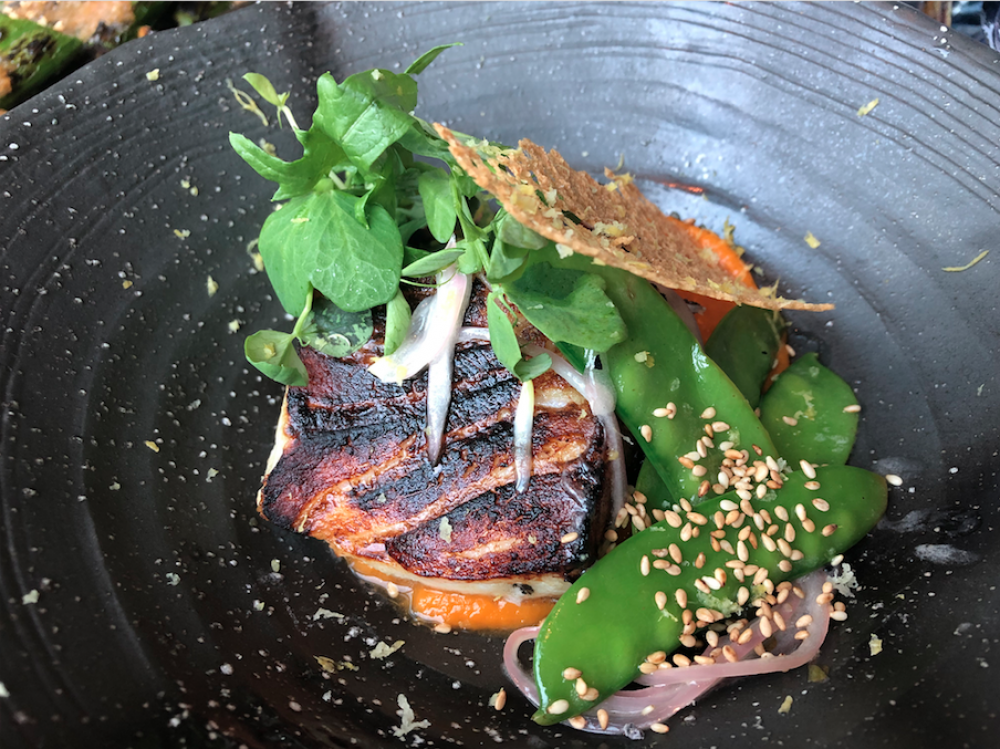 On the extravagant side of things, we recommend the succulent Snake River Farms American Wagyu Sirloin with Bone Marrow and Truffle Aoili for dipping. The bone marrow, accessorized by a drizzle of sweet garlic soy and tenkatsu flakes, pairs beautifully with the wagyu. The 6oz sirloin is cooked to perfection and well-complemented by the bold aioli. Order a side of grilled Asparagus with Wafu Dressing for a well-rounded main course.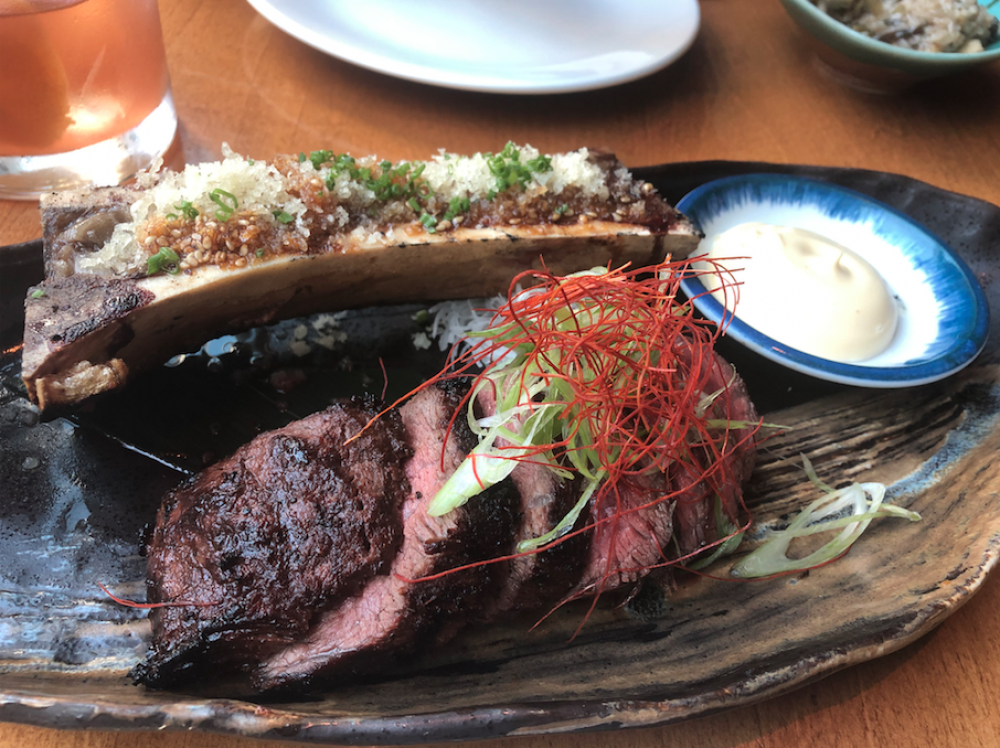 Get a taste of tradition with the Japanese Wild Mushroom Rice Hot Pot with Black Truffle. The tableside dish features four types of wild mushrooms, crispy tofu and pickled Japanese mountain vegetables that are layered over seasoned rice and slow cooked in a mushroom broth. Have your Instagram Boomerang ready to capture the black truffle being freshly shaved at your table.  
Roka Akor has also been working at making the majority of their menu gluten-free. Eighty percent of the menu is now aromatically gluten free and 95% of the menu can be made gluten-free with minor alterations. This step for Roka Akor offers an overall healthier dining experience for their guests, plus one that is friendly towards gluten-sensitive guests.  
Poached lobster and gulf shrimp fill the gluten-free Shrimp and Lobster Dumplings along with yuzu, ginger, garlic, soy and green onions. The softly textured dumplings are plated and dressed with a subtle black peppercorn soy vinaigrette and slices of Fresno chilis and green onion.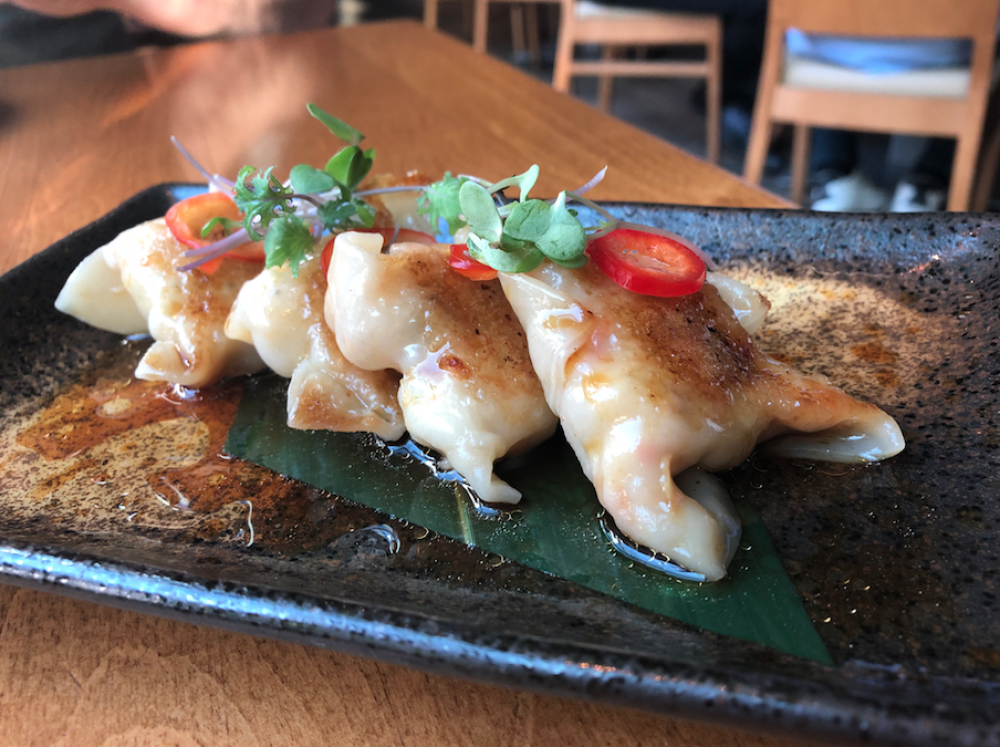 Additionally, the gluten-free Escolar Tataki is lightly seasoned with salt and pepper, seared and sliced thin then wrapped around a piece of white asparagus. The beautifully plated appetizer is topped off with yuzu-shallot dressing, crushed wasabi pea seasoning, shiso pesto and micro shiso.  
A few additional gluten-free menu highlights include: 
- Spicy Tuna Tartare over Crispy Rice 
- Wagyu Beef and Kimchi Dumplings 
- Lamb Chops with Korean Spices and Smoked Eggplan Salad  
- Tiger Shrimp Tempura with Wasabi Pea Dust and Sweet Chili Aioli 
- Unagi and Tuna Roll 
- Toro roll with Kizami Wasabi 
- Banana Cake with Peanut Caramel Sauce and Green Tea Ice Cream 
- Japanese Style Strawberry Cheese Cake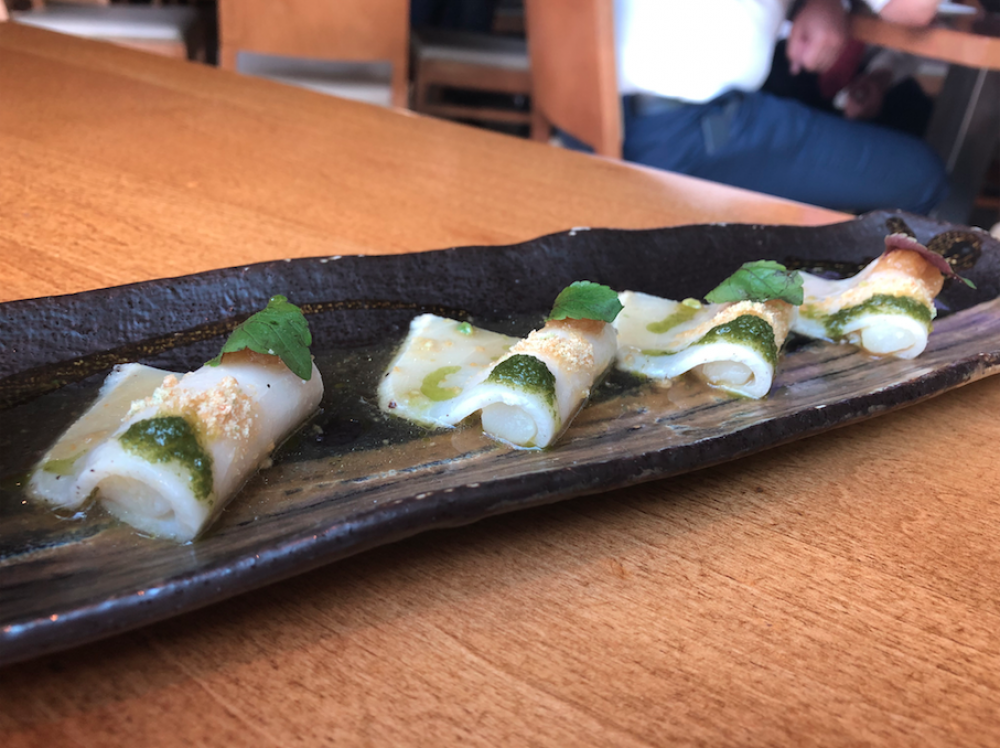 If you possibly have any room left in the tank, satisfy that sweet tooth with the Roka Akor Dessert Platter. A variety of seasonal sorbets and ice creams can grace the platter meant for two or more people with the potential addition of other treats like the Warm Chocolate Cake or Mochi Cake. If the whole platter is too much to handle, at the very least order the Ube Pot de Crème. The custard is made from Japanese sweet potato and topped with fresh berries. The purple-hued ube offers a light but delicious way to end the dining experience.  
For a full list of libations visit https://rokaakor.com/chicago/menu/. Better yet, ask your knowledgeable server what the best pairing would be for your decadent meal.  
Roka Akor River North is open for lunch every week day from 11:30am to 2:00pm. Dinner is served Sunday through Wednesday 5:00pm to 11:00pm and Thursday through Saturday 5:00pm to 12:00am. Happy Hour can be enjoyed every day from 4:30pm to 6:00pm.