---
Recently joining the surging West Loop neighborhood, PB&J is now open and excited to serve Chicagoans as we slowly creep out of our months-long quarantine. A restaurant that serves a peanut butter and jelly-themed menu, you ask? No and we certainly thought the same too! Read on to see what PB&J really stands for and the unique concept that is in store for curious diners!  
P is for Pizza: something PB&J does well. We enjoyed the Fungi Garcia loaded with the chef's selection of mushrooms and topped with fontina cheese, parsley and the perfect amount of truffle for the senses. To spice things up, we went with the Chicago Heat Wave – a marinara base with spicy pepperoni, soppressata, Calabrian chili and capicola married with a blend of mozzarella and pecorino Romano, all crowned with fresh basil leaves. We definitely could have used more spice on this but it was every bite was satisfying. Each pizza was perfectly portioned and a duo of pies are perfect for two hungry people. We recommend ordering more for any parties over two.  
Other pizzas that we wish we had the room to try are the Brie Castle with caramelized onion, brie (obvi), mozzarella and parsley; as well as the This Pizza is BS (Bacon and Sausage), a meat and heat-lovers dream with Italian sausage, chorizo, bacon, jalapeno, chipotle, mozzarella, green onion. For all the poutine fans, they've got a pizza for that too, complete with fries, curds, provolone, parsley and mushroom duck gravy.  
Pizza isn't all that is on the menu! Enjoy a few shared plates, fresh salads or sandwiches from the list as well. Originality comes through with the actual PB&J sandwiches which we suggest getting for dessert. They have your typical sammies that we all know and love but they also give guests the option to BYO. We went a little out there with a cinnamon raisin bread schmeared with marshmallow fluff and peach jelly and finished off with sliced strawberries. It sounds crazy but the strange combination actually worked really well together! These are full-sized sandwiches so leave room or take it home for a midnight snack or breakfast the next morning.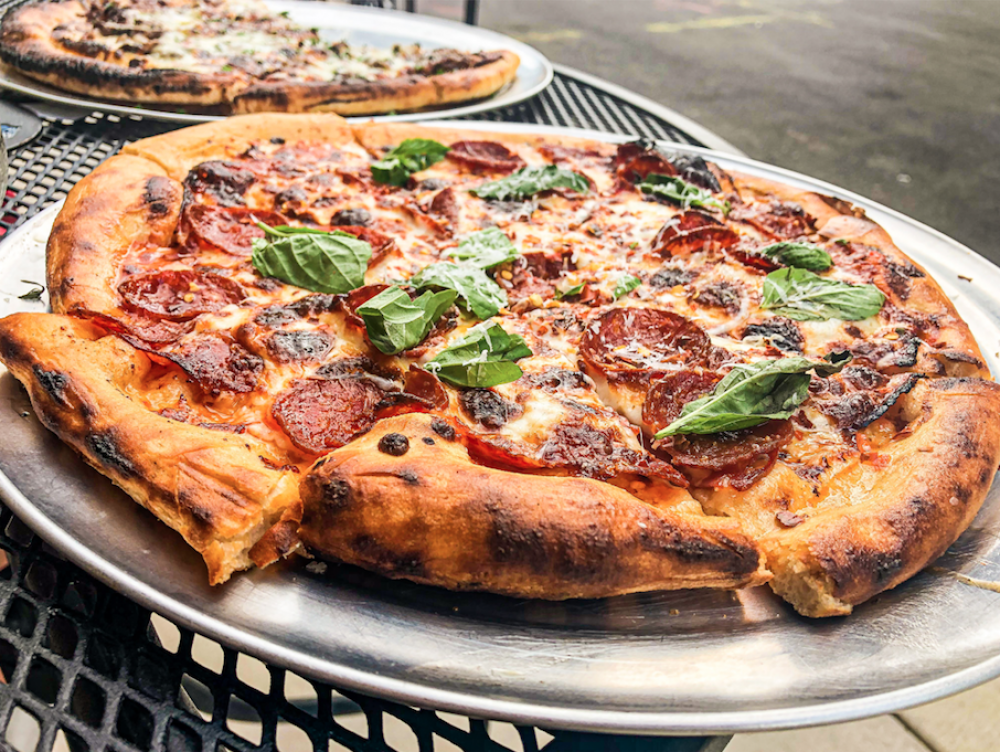 B is for Beer: They've got a pretty good list of local and Midwest beers available in bottles/cans or on draft, but nothing we haven't seen before. We recommend getting one of their beer flights, depending on your mood, to try a good amount of what they have to offer. The drafts are at great prices so you can enjoy a few without breaking the bank. If it isn't beer-thirty, cocktails are available as well. The beverage team seemed to have a lot of fun naming their drinks with titles like Hot & Bothered (Cuervo Tradicional, pineapple, lime and habanero bitters); Joe Exotic (Hangar One, Tropical Red Bull); and This One's For Karen (Champagne, passionfruit).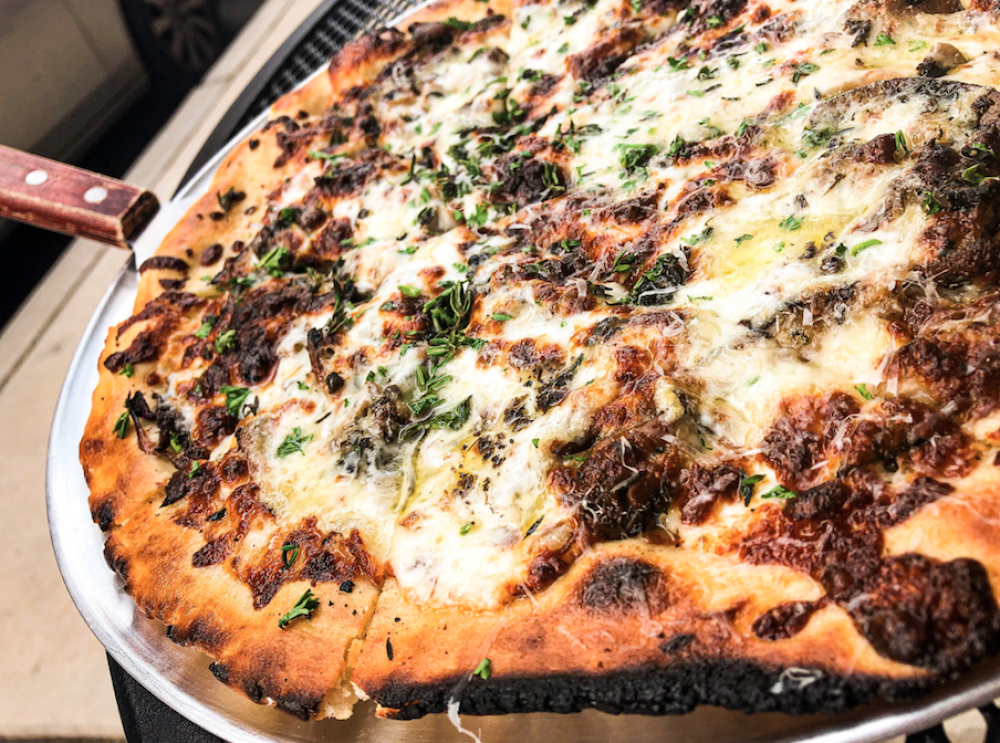 J is for Jukebox: The jams inside were pumping just loud enough to hear from the sidewalk patio. The jukebox serves up tunes from all of our favorite decades from rock classics to modern pop. Once we are all able to enjoy full capacity restaurants again, this place will be bumping on the weekends, if not every night of the week! 
Whether you are in it for the pizza, beer, jukebox or actual PB&J sandwiches, this place has you covered.  
PB&J is located at 205 N Peoria St in the West Loop. They are open every day from 11am to 11pm.