---
What do you get when you fuse together culinary influences from Asia, Europe and Africa? Tanta's Peruvian cuisine, of course! Now open on Fridays for a treat-yourself kind of lunch, the weekend can get started a little early, either dining al fresco on their sun-filled rooftop (weather permitting) or in their trendy dining room.  
Not much gets a weekend off to a better start than some afternoon refreshments, especially Tanta's lineup of Cocteles – cocktails with the spirit of Peru. We of course, had to order the Classic Pisco Sour, Peru's national cocktail, featuring lime, simple syrup, egg white and bitters. Spritzy and refreshing is the very easy to drink, G&T, stirred with blood orange juice, rosemary syrup and garnished with a sprig of rosemary that hits the nose with a welcoming scent before each sip.  
Set sail on the Pacific with the grilled Pulpo, an anticuchero octopus, a traditional dish typically eaten along the coast of the South American country. A vibrant display of taro puree, goat cheese and piquillo chimichurri accompany the perfectly charred tentacle along with bites of potato and choclo (Peruvian corn).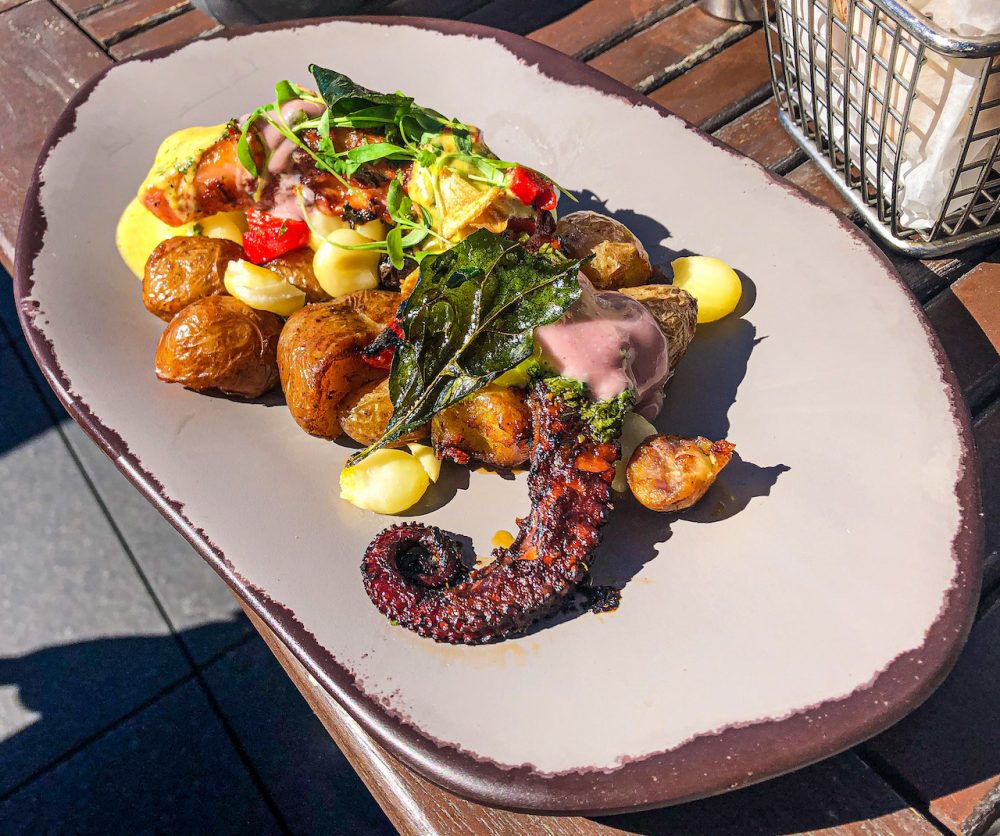 Keeping with the seafood trend, we ordered the Tiradito Nikkei – a tender serving of ahi tuna tataki, charred baby corn and daggers of cucumber swimming in a rocoto-ponzu sauce with silky avocado mousse, a bright aji amarillo pachikay relish, garnished with burnt onion powder.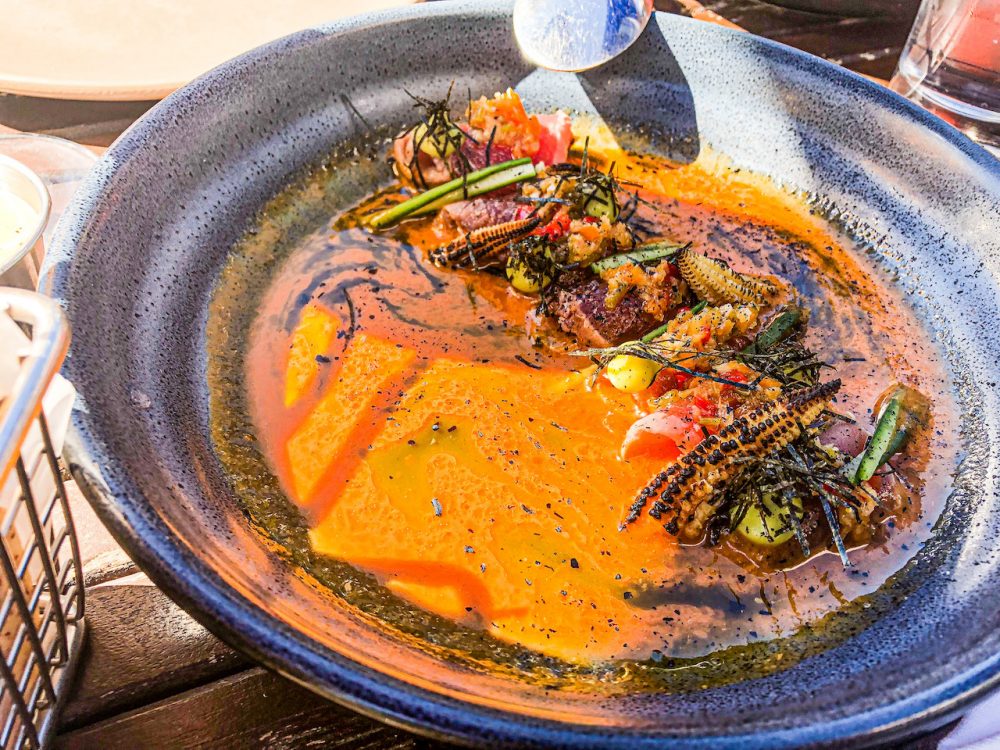 Switching gears and moving to land, my plus one and I savored the Lomo Saltado, a colorful platter of wok-stir fried beef tenderloin. Balancing the salty beef out were lightly-dressed red onions, tomatoes and potatoes in a soy-oyster sauce and plenty of garlic. Served alongside is a small bowl of arroz con choclo which you'll definitely need (and want!) more of.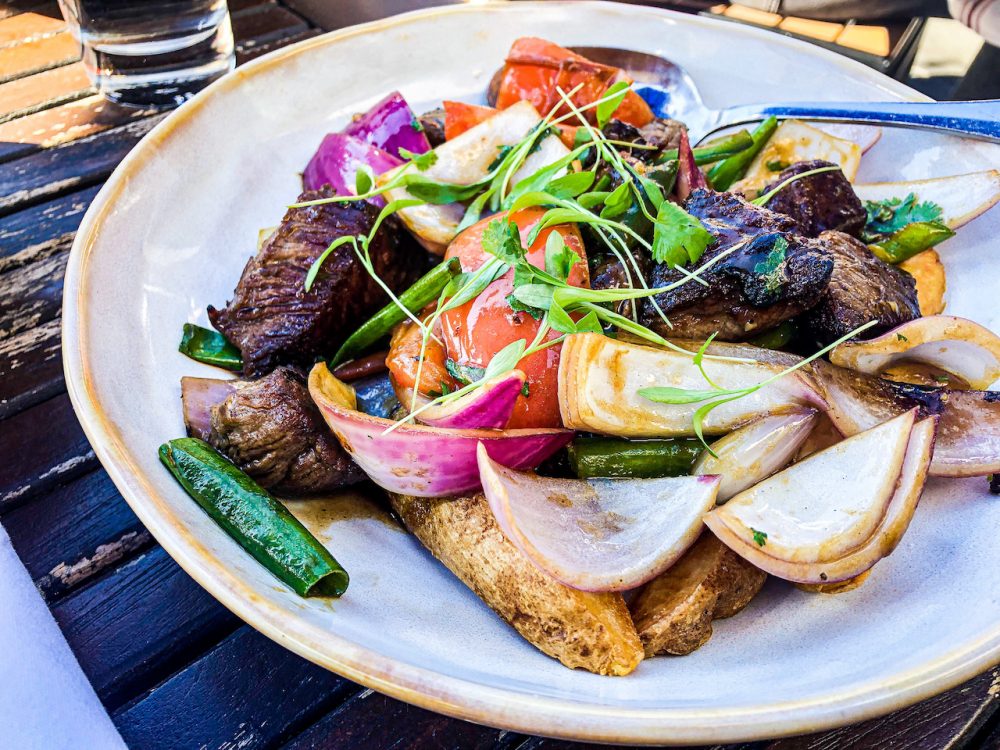 To add a bit of healthy veg to our lunch feast, we went for the Broccolini Chifero wading in a pool of smoky red bell pepper sauce, adorned with a Peruvian chili chimichurri and pickled sweet chilis. Great to add as a side to your meal!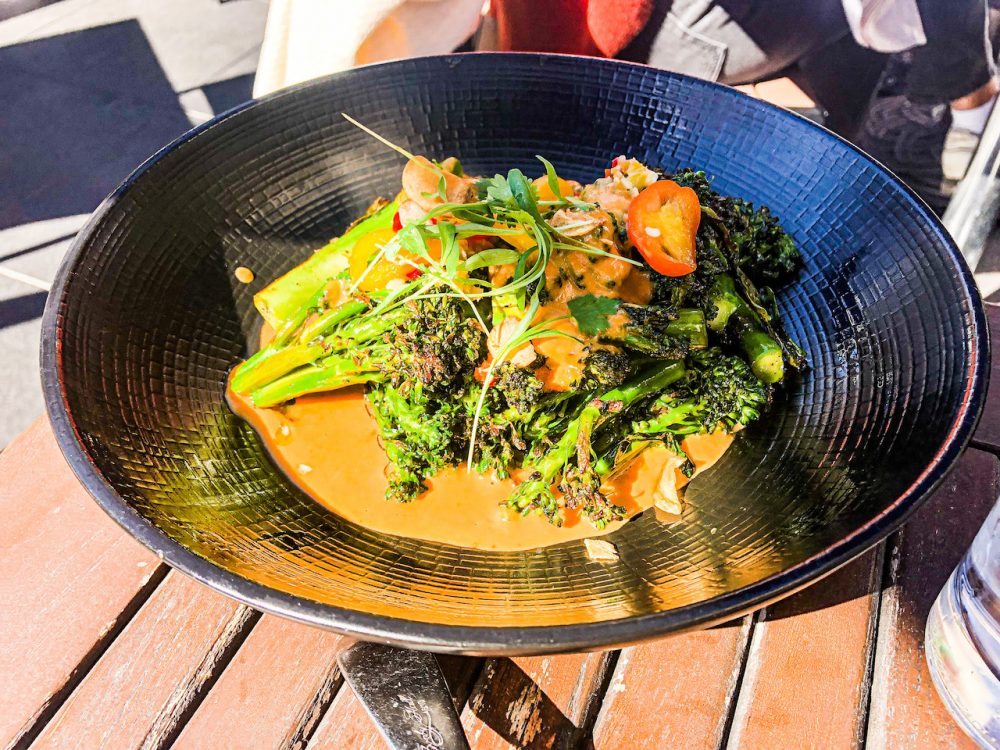 As for the sweet grand finale, Tanta's desserts are something I'll be craving for quite a while. Highlighting the offerings is the Lucuma Tres Leches a moist but sturdy sponge cake soaked in a sweet milk, blessed with a soft chantilly cream, plus a crispy quinoa and berries for décor.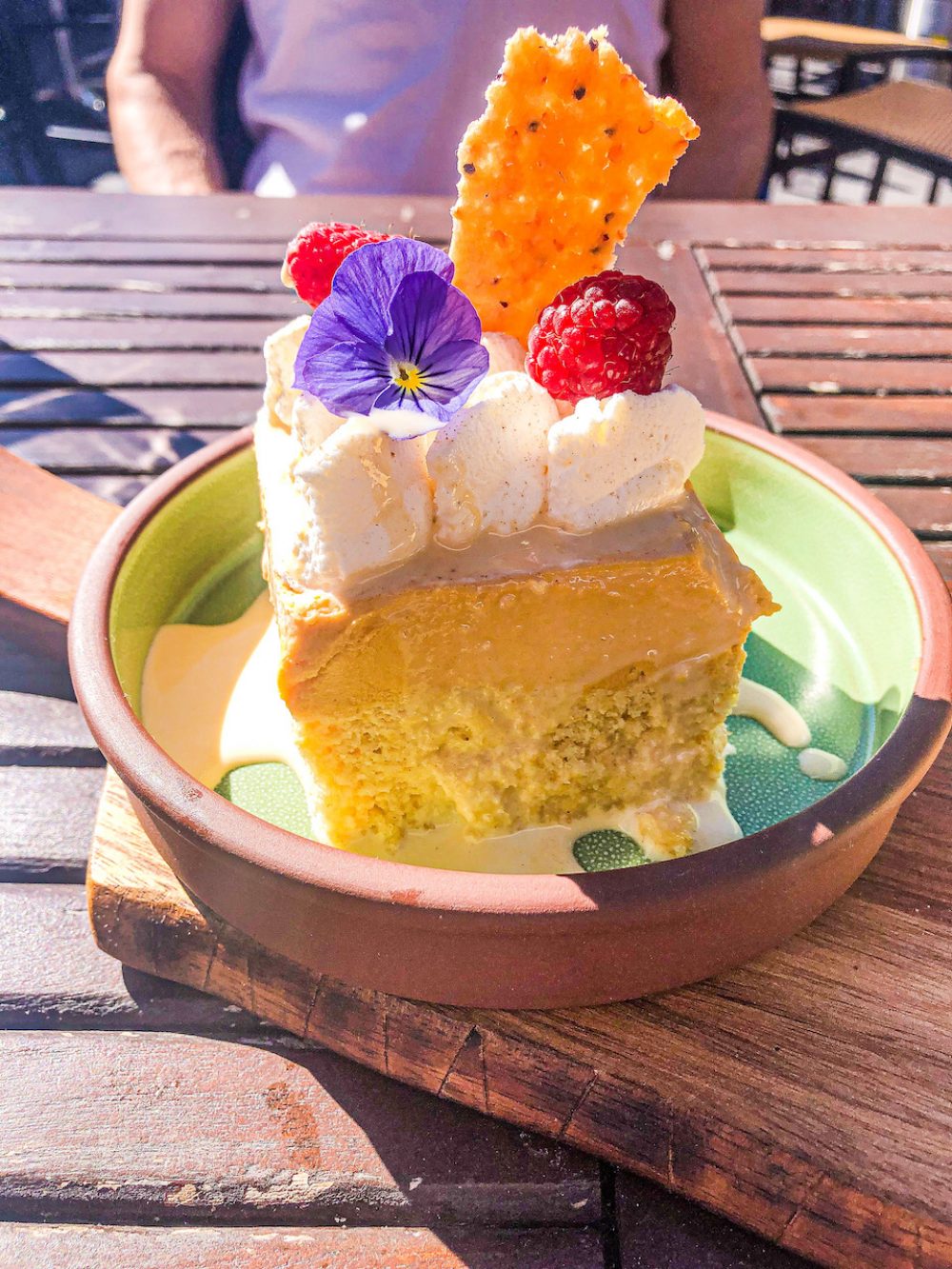 Runner up to first place in our dessert hearts, is the Cremoso de Maracuya. Nestled atop a Peruvian cacao sable rests a subtle passion fruit custard surrounded by berries, Peruvian chocolate dust and a maracuya tapioca crisp.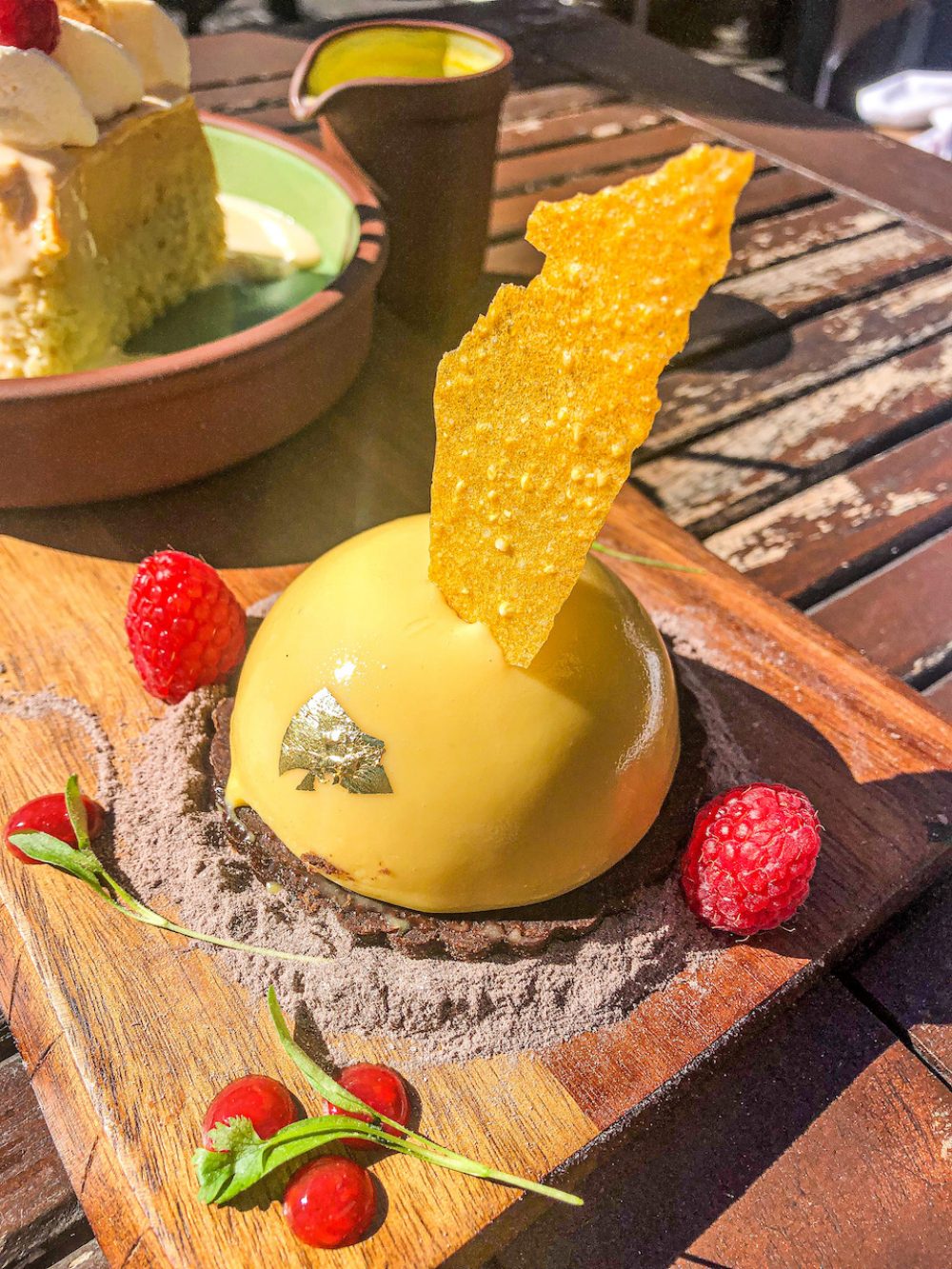 Tanta is located at 118 W Grand Ave and is now open for lunch on Fridays starting at 11:30am. Diners can also enjoy brunch/lunch on the weekends beginning at 11am; or dinner every day of the week available at 4pm or 5pm, depending on the day (check Google or give them a call to be sure!).