---
When prepping for a new restaurant opening, there are always some kinks to work out. The service may be a little awkward at first or a few menu items won't be finalized yet. Although these kinks currently apply to the soon-to-open Coarse Italian, there is a promise of high-quality, authentic cuisine and experience coming from local restauranteur, Franco Francese of Mattone in LaGrange Park. His new endeavor will reside at the Glenview Park Golf Club just 30 minutes north of the city. While Coarse Italian will feature the same quality ingredients and attention to detail as Mattone, it will have a brand new, never-before-seen menu.  
Tony DeMario recently joined the Coarse Italian culinary team as Executive Chef, fresh off the heels from the kitchen of Girl and the Goat. DeMario's past experience includes: Executive Chef at Bin 36, Chef de Partie at Sepia, and Jr. Sous Chef at Henri and Acanto Restaurants on Michigan Ave., which is owned by Billy Lawless. Combining Francese's business expertise and the talent in the kitchen in DeMario, the ground work is laid out for a successful, family and golfer-friendly place to enjoy all year round.  
Coarse prides itself in its unique small plates offerings made from fresh ingredients and sourced from local, suburban farms. A few of our favorites are the Prosciutto Dates ($11) stuffed with creamy goat cheese, wrapped in a sliver of prosciutto and drizzled with honey and balsamic glaze; and the lightly Fried Calamari ($12) served with a uniquely delicious wasabi and marinara-infused aioli.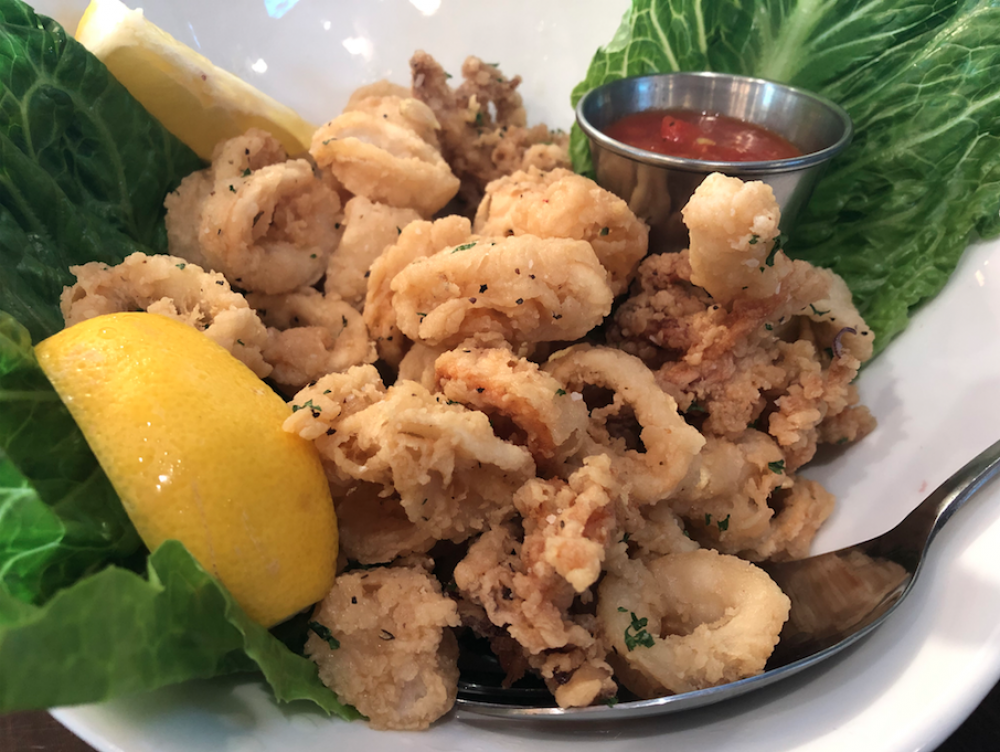 The small but concise menu also features an array of colorful salads including the Coarse Chopped ($13) loaded up with spring mix, romaine and iceberg lettuces, cherry tomatoes, cucumber, pepperoncini, kalamata olives, red onions, fresh mozzarella and parmesan.  
Signature pastas like the delectable Pappardelle Bolognese ($19) with a mix of wild boar, grass fed beef and veal meat served over homemade pappardelle pasta, are large and very filling. The pasta portions are certainly big enough to share if trying a few other dishes. Other pasta options include Spaghetti Carbonara ($16) with pancetta, peas, pecorino cheese and served with a Quail egg; Gnocchi di Casa ($15) seasonal with a choice of marinara, vodka or pesto sauce and an option to add bolognese; and the Broccoli e Gamberi ($17) seasonal pasta with a choice of garlic and oil or spicy cherry tomato sauce.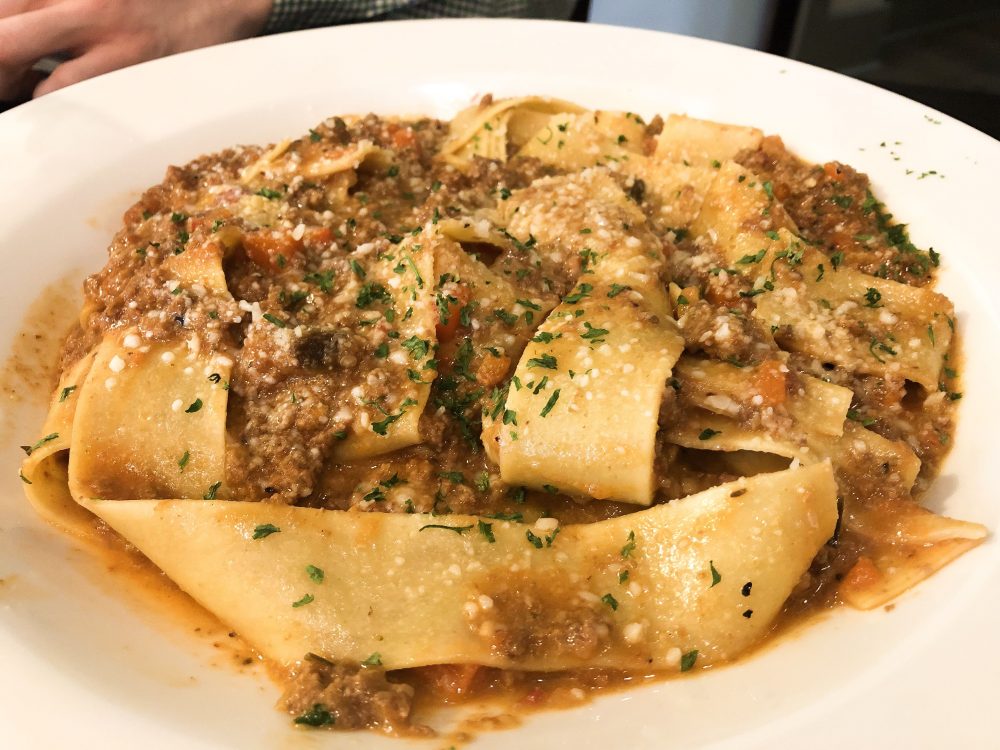 Staples like the Chicken Marsala ($18) served with a choice of polenta or garlic mashed potatoes; and Mushroom Risotto ($22) served with the catch of the day seafood, round out the entrée portion of the menu. Guests can also indulge in the 12oz New York Strip Steak ($33) topped with herb butter and served with wild mushroom demi; or the savory Rack of Lamb ($28). As the menu constantly changes with the produce of the season, golfers and community members can look forward to new and fresh offerings each time they visit.  
Pair any of these offerings with a glass or two of Coarse's wine selections or get adventurous with the Glen Revival cocktail made with bourbon, lemon juice and merlot.  
Desserts also rotate on a seasonal basis but we enjoyed a delightful square of perfectly-textured carrot cake.  
Coarse Italian will officially open for dinner at 5pm on June 17th at the Glenview Park Golf Club (800 Shermer Road). The restaurant will offer lunch and dinner - as well as breakfast selections during the golf season - and features a full bar. Fun, outdoor events will take place during the summer that will feature food, drinks, and live music. In addition to becoming a fresh Italian dining option for the Glenview community, Coarse Italian is also available for banquets, events, and luncheons. For more information, visit their website at https://coarseitalian.com/.