---
Sit and stay awhile or take your lunch on-the-go with delicious AND nutritious options from The Lunchroom at SPACE 519 and their new fast-casual concept, The Lunchbox. Located in the Gold Coast, The Lunchroom is a 40-seat breakfast, lunch and brunch restaurant with an all-day cafe, featuring vegetable forward, California cuisine. Last month, they launched The Lunchbox, a new pint-sized, grab-and-go version of The Lunchroom. The Lunchbox serves a curated, rotating selection of fun, happy, modern twists on classic sandwiches, salads, and entrées, along with pastries, coffee and wine for takeaway and delivery (via ChowNow, Postmates and DoorDash).  
You will regret not ordering Miss Lucie's Pimento from either menu as a shareable spread at The Lunchroom or (gasp!) a sandwich at The Lunchbox. As someone that doesn't like pimento anything, this spread definitely changed some things. A perfect marriage of roasted garlic, pecans, pimentos and sharp cheddar pairs beautifully with the toast points (or on organic white bread for the sandwich) and celery on the side. I seriously couldn't get enough of it! It travels well if you are taking it to-go and the generous portion of spread allows for enjoying a day or two later.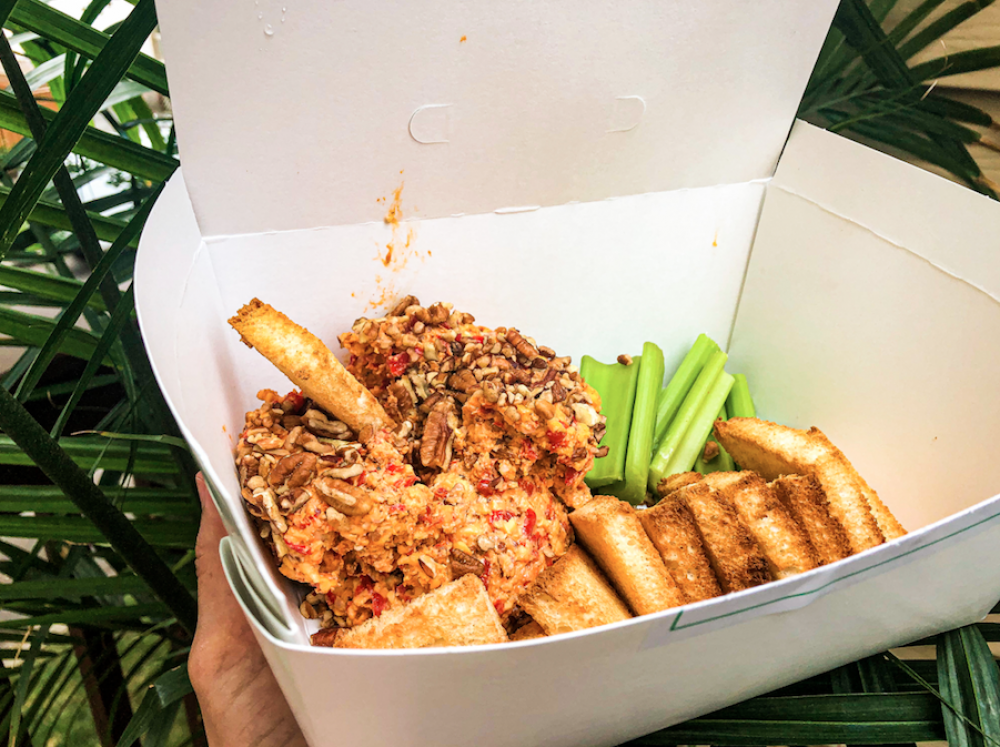 Both concepts offer delightfully fresh salads with the Shanghai Cowboy and Good Stuff Garden bowls taking home the gold and silver medals, respectively. The Good Stuff Garden is loaded up with diced cucumber, zucchini, radish, green beans, garbanzo beans and sunflower seeds. A bitter and powerful caper vinaigrette really brightens up the subtle flavors within the salad. Saving the best for last, the Shanghai Cowboy (available at The Lunchroom only) offers a wonderfully unique, savory mix of cumin baked tofu, black rice, roasted corn, green onions, black beans, mandarin oranges, fried wontons, sesame seeds, sliced almonds tossed with a soy sesame vinaigrette. Hit for the cycle by grabbing a bite of all four Cold Side Salads that include the 3 P's Pasta (green peas, pine nuts, pesto), Corner Deli Potato and 519 Watermelon (with mint! And feta!) in addition to the aforementioned Good Stuff Garden.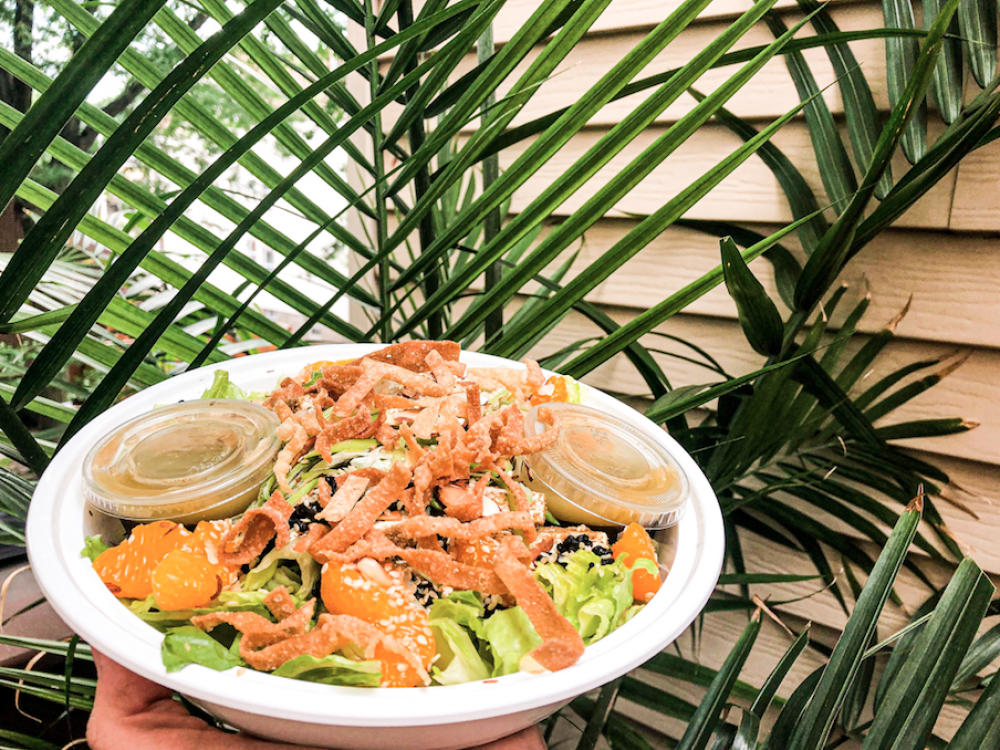 Additionally, The Lunchbox stacks crave-worthy sandwiches that they offer with a side salad and the option to add a cookie or drink for an extra charge. We really loved noshing on the OMG Chicken Salad, a whipped cheese and sour creamy concoction of Amish chicken breast, black olives ♥, celery and pecans, held together by thick slices of organic white bread. You'll have to unhinge your jaw for Bari's Italian but it'll be worth it for the multiple layers of tavern ham, provolone, tomato slices and spicy giardiniera with a schmear of mayo on ciabatta.  
Looking for something on the heavier side? Try one of their Special Entrées which include a Pasta Pie and Corn Flake Chicken Milanese. Available daily is a lovely selection of quiches, tarts, soups and bakery items. We treated ourselves to some cupcakes which just happened to be chocolate with vanilla frosting. Simple, but so dang delicious. An assortment of croissants, muffins, scones, cookies and baguettes are there for the picking as well.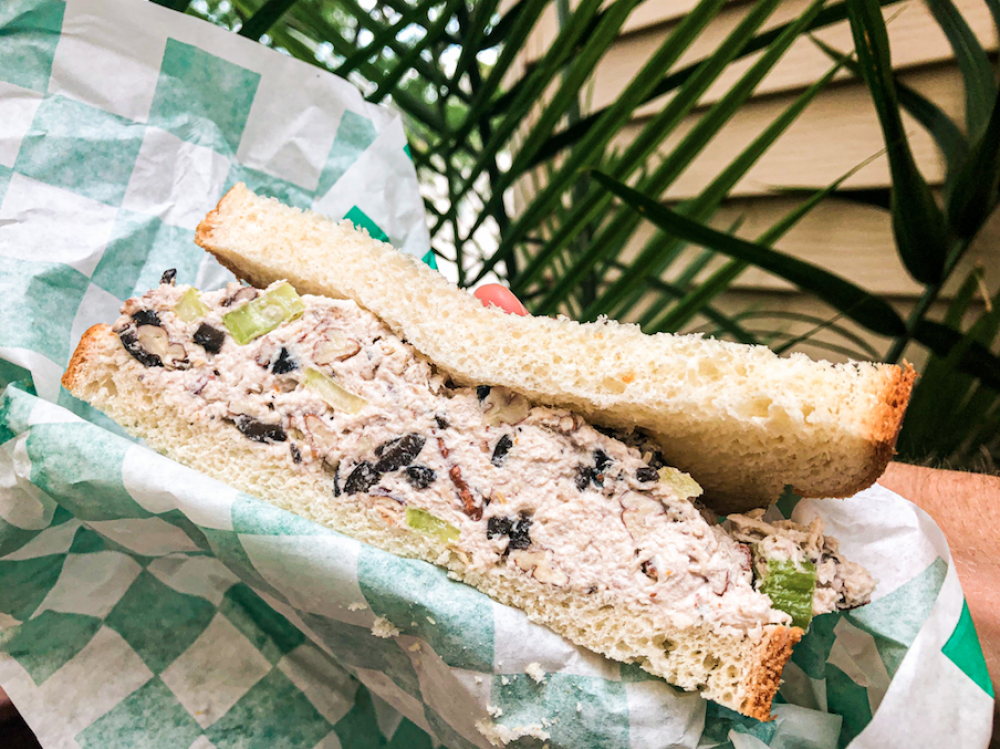 Imbibe with your afternoon meal by choosing from a concise list of wines (by the glass or bottle) and cocktails. Your typical bevs like Aperol Spritz, Paloma or Tom Collins grace the cocktail menu while a fair mix of sparkling, rosé, white and reds are ready to be sipped on from the wine list.  
We are, perhaps, even more excited for The Lunchroom's returning brunch service which includes many Southwest and Spanish-inspired dishes along with their takes on signature brunch staples. A few plates that are piquing our interest are the Eggs South by Southwest made with stone ground grits, hatch green chiles, 2 eggs over easy, red chile sauce, a sprinkling of cotija cheese, Nueske's bacon strips and country toast; as well as the indulgent Farmer's Market French Toast, ciabatta bread filled with mascarpone cheese and topped with seasonal fruit. A side of chicken sausage links wraps things up on a savory note. Brunch returned on August 15th and we can't wait to check it out! 
The entire menu from The Lunchroom, which has the same focuses of fresh, California-inspired favorites, is also available to order for dining al fresco on the restaurant's 24-seat, dog-friendly, European-style patio on Chestnut Street.  
The Lunchbox at The Lunchroom at SPACE 519 is located at 200 E Chestnut St. The all-day, grab-and-go concept is open Monday through Saturday from 8am to 7pm and closed on Sunday. The Lunchroom is open Monday through Saturday 11am to 2:30pm and closed on Sunday.