---
Years ago, when the Cubs and Ricketts family first announced the "beautification" Project 1060 for Wrigleyville, I, like many other OG fans, were skeptical. I mean sure, the area needed to be modernized a bit but the dreams the Ricketts had for the neighborhood seemed obnoxious at the time. Fast forward several years and the area is gloriously filled with family-friendly experiences in Gallagher Way and restaurants helmed by legends of the Chicago chef world. One of those restaurants is Mordecai, located just to the right off the ground floor of the ritzy Hotel Zachary. Since its opening in 2018, this stylish yet unpretentious spot from the culinary mind of Matthias Merges, has quickly become my personal favorite go-to in the shadow of Wrigley Field. With elevated takes on classic, comfort dishes, Mordecai offers affordable but luxurious dishes and cocktails for all to enjoy.  
You simply can't go wrong with the array of starters that Mordecai has to offer. We kept it simple on our recent visit with the Focaccia Basket. Drier than many of the focaccia I've had, their bread surprised me with how flavorful it still was, baked with everyone's favorite flavor-enhancers: garlic and rosemary. Accompanied by a ramekin of roadhouse butter and parmesan dip, this appetizer allows for a little sweet and savory beginning to an epic night of food.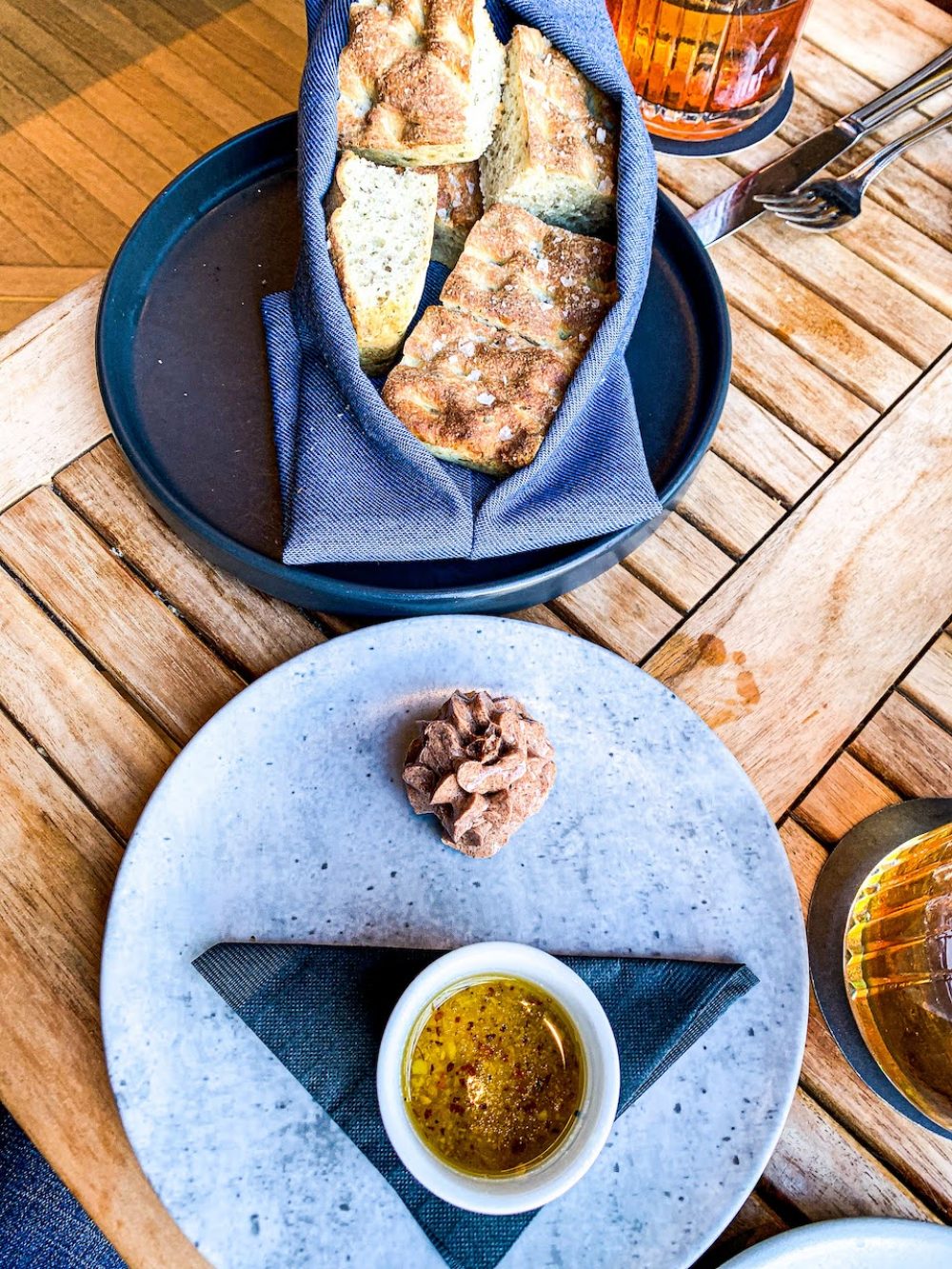 Mordecai has an excellent selection of Mains perfect for the meat and fish –lovers among us. For a colorful blend of summer's vegetable bounty, the Crusted Halibut stands out on the pescatarian side of things. This dish couldn't be more vibrant with a diverse forest floor of slow roasted tomatoes, sauteed mustard greens, mushy peas and cucumber miso brodo beneath a perfectly cooked, lardo herb-crusted halibut.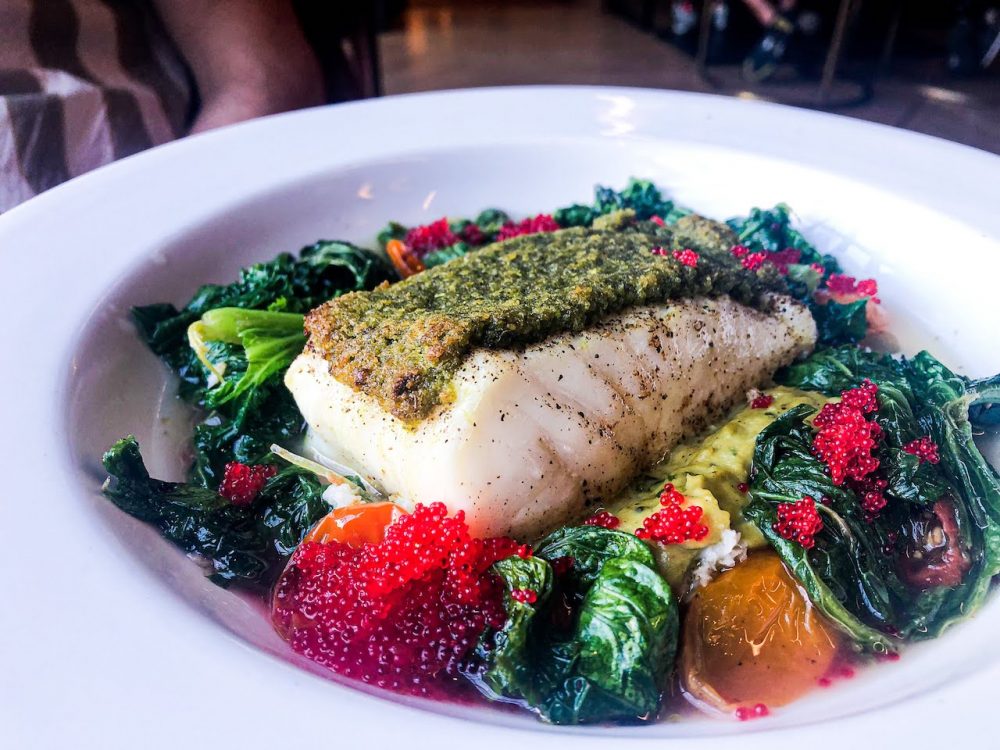 Also showing off the season's abundance is the succulent Grilled Short Ribs. The perfect portion of nine-hour short ribs is served with potato confit, spring legumes, charred asparagus, chile crema and topped with (not enough) chimichurri.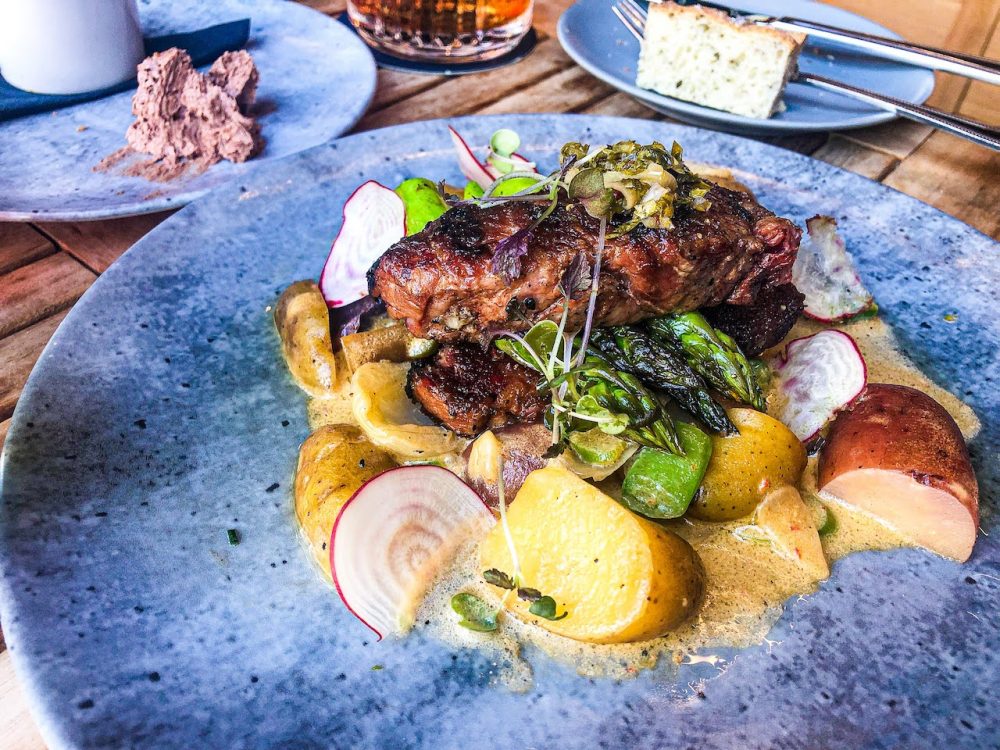 On previous visits, we've always ordered the Crackerjack Beignets for dessert but this time we opted for the Baked Alaska. A toasted dome of marshmallow fluff houses a moist brown butter cake and lemon-ricotta ice cream underneath. Drops of a very tart citrus coulis break up the rich indulgence of each forkful. If anything on the menu is worthy of posting on social media, it's this stunning creation.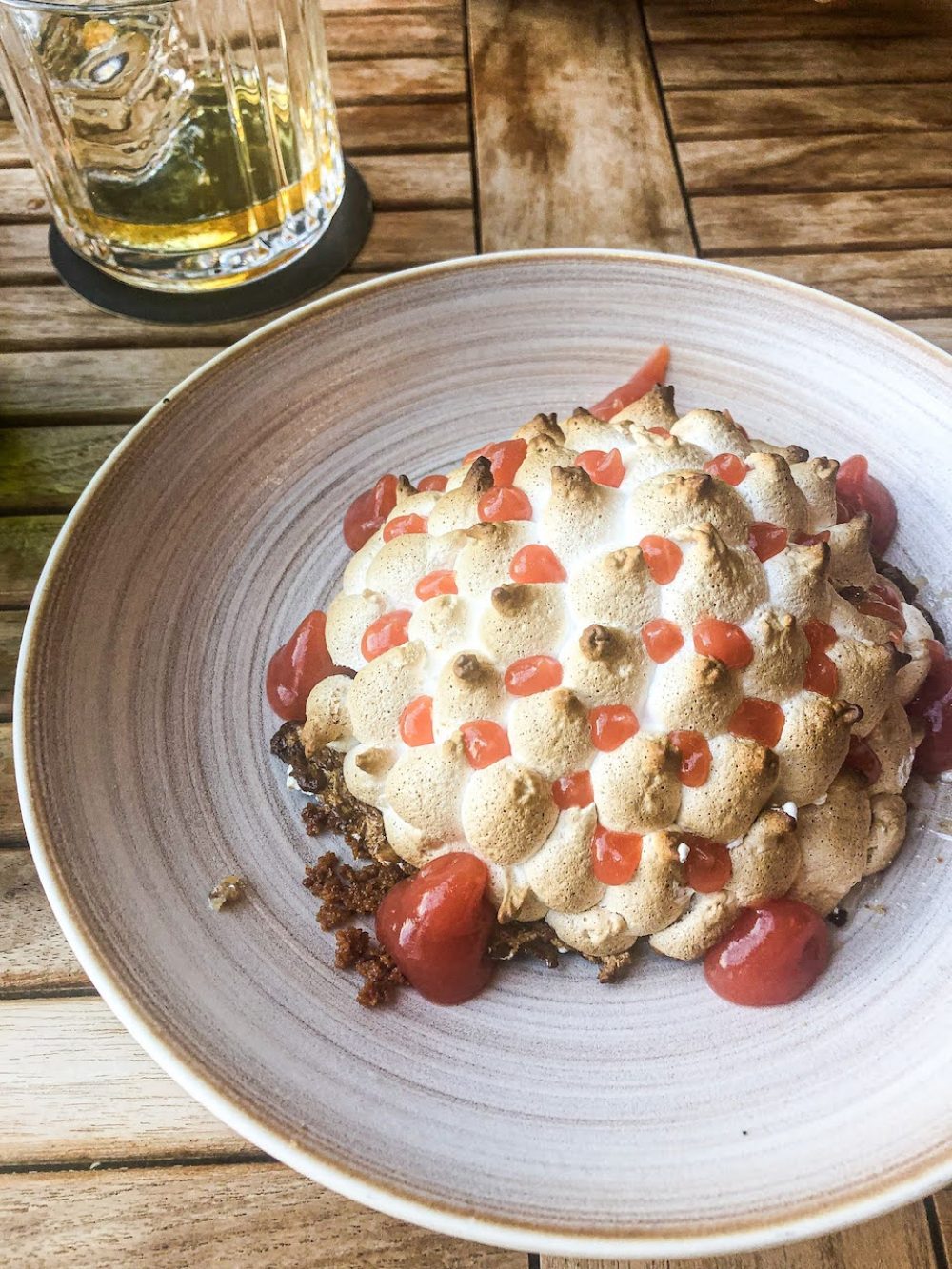 For a limited time, bourbon lovers can enjoy an exclusive, three-barrel blend Three Finger Old Fashioned. Mordecai recently collaborated with Tyrus Yamagiwa, the official master blender of Jeppson's Bourbon, and created a one-of-a-kind bourbon blend using three different barrels, specifically crafted with Mordecai's Three Finger Old Fashioned in mind. Featuring golden-treacle syrup and blended bitters, this innovative cocktail makes for a complex but incredibly smooth sip.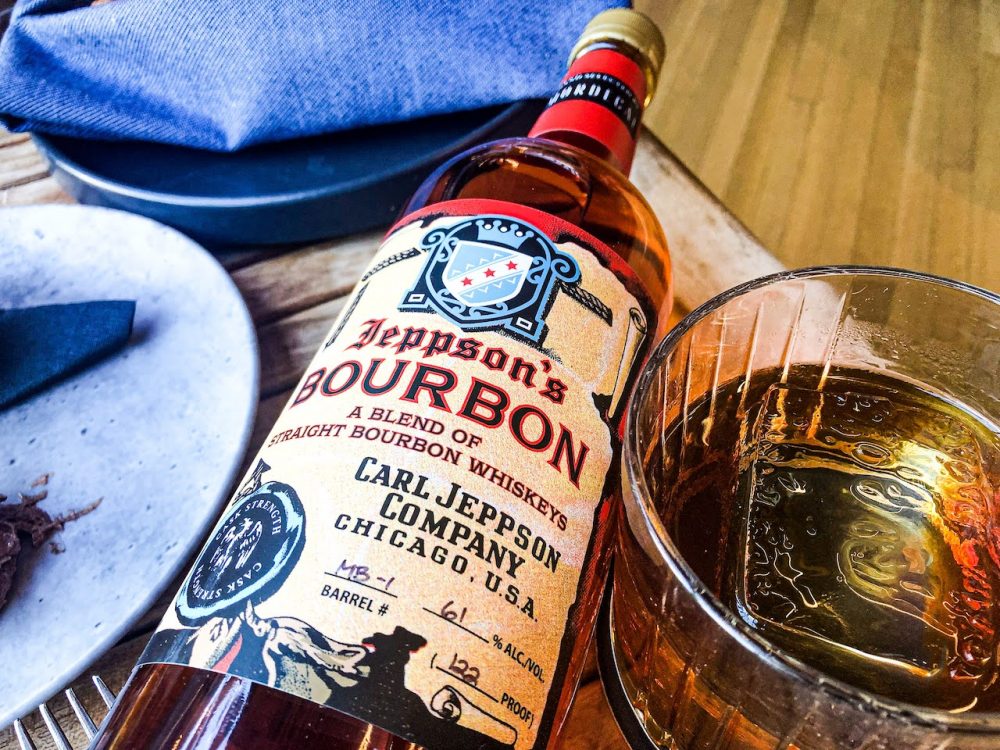 Join Mordecai every Wednesday (on non-game days) for Pasta Night! The family-style selections come with the choice of wine (red or white) and antipasta - prosciutto, salumi, cheese, marinated vegetables, olive, mostarda. Choose from the following pastas: Rigatoni all Vodka, Orecchiette, Linguine Herbs & Clams, Pasta Night for 2, 4, 6 and 8. See their menu for more details.  
Mordecai is conveniently located across the street from beautiful, Wrigley Field at 3632 N Clark. They are open every day for dinner at 5pm or 2 hours prior to every Cubs home game.