---
Perfectly nestled in a quiet cul-de-sac, Mesa Urbana is now open in Lincoln Park. Located just across the street from the southern end of the Lincoln Park Zoo, the Mexican Fusion restaurant has moved in to the former home of Mundano. Owned by the same family of three brothers, Mesa Urbana moved from its previous suburban location in Glenview to a new home in the heart of one of the best neighborhoods in the city. Guests can enjoy an elevated, tapas-style Mexican dining experience in their chic, artistic indoor space or wait to sun-soak on their soon-to-come patio with bold, craft cocktails.  
Small Plates 
Take one look at this portion of the menu and you'll want to do the same as we did...order it all! With the exception of the Shrimp Ceviche (which I wanted but my plus one did not), we went all in on the small plates. It was hard to pick a favorite but my mouth still waters when I think about the Queso Fundido with mini bites of shrimp, tomato, poblano and molcajete salsa all blanketed with bubbling, broiled cheese...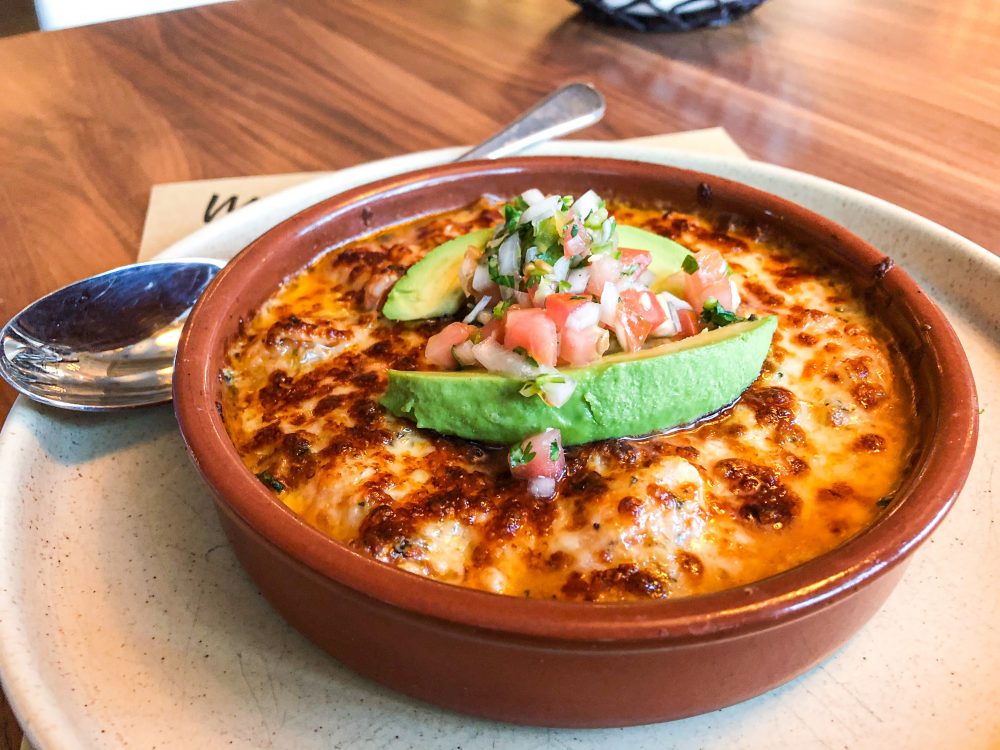 ...as well as the Brussel Sprouts, an unassuming but amazing snack entailing oven-roasted sprouts balanced by crunchy almonds, sweet caramelized dates and mild Fresno peppers.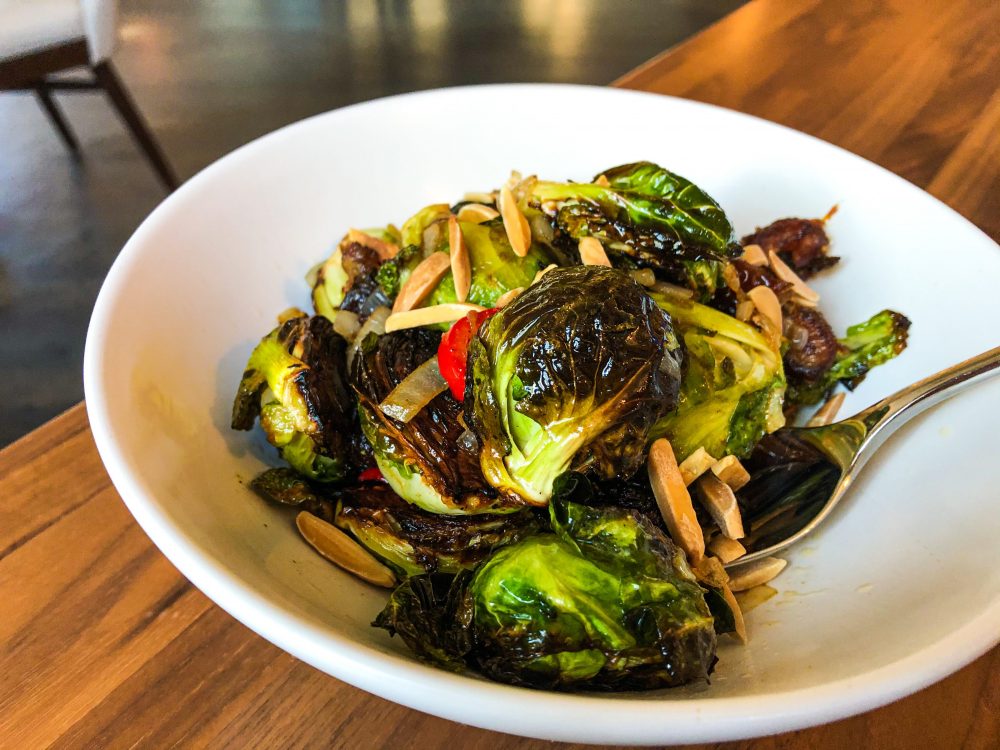 Of course, the obligatory Guacamole stands out on the list as well, not only for its addictive flavor but for its accoutrements too. Beautifully vibrant jicama, yellow beets, watermelon radish and cucumber slices accompany Mesa's guac in lieu of your typical tortilla chips. But don't worry, you can still enjoy their homemade tortillas chips with their warm, house made red and green salsas.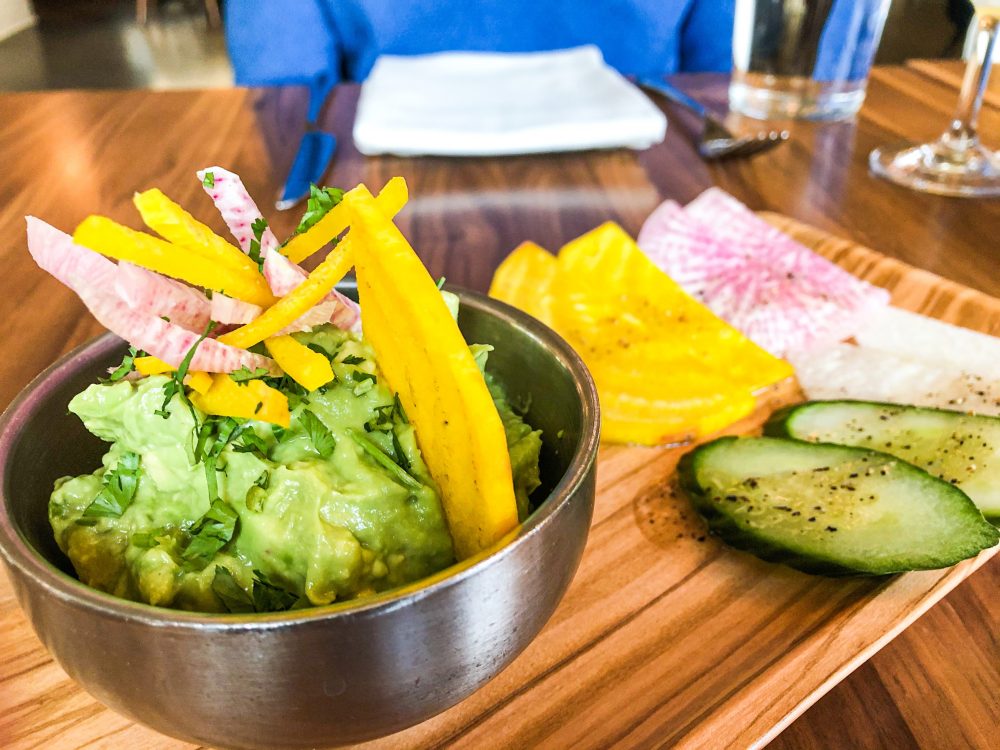 Last and certainly not least, the Elotes en Tequesquite are a must have. Your traditional street corn fare gets a fancy elevation at Mesa while maintaining the smoky and citrusy flavors that we all love about it.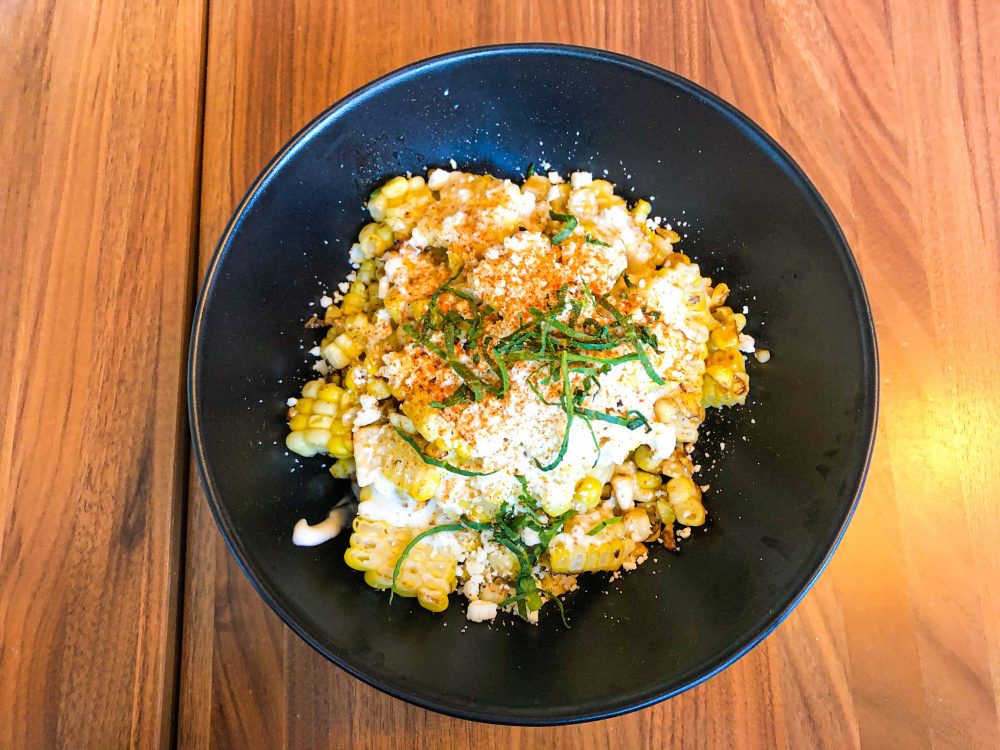 Large Plates 
Since we ordered all of the small plates, we were too full to actually get a chance to try any of the large plates. Shoot, I guess we will just have to go again! A few of the larger portions we can't wait to try on future visits are the Salmon Al Carbon, pan-seared and served with tamarind, mango and papaya atop a bright avocado puree; the platter of Carne Asada, USDA Prime skirt steak paired with nopales and beans; the Tostada, towering with beans, mushroom, pico de gallo, queso fresco, avocado and arugula; and lastly the Pechuga de Pollo, a colorful plate featuring farm-raised chicken breast, rainbow carrot, garlic, and potato.  
Cocktails 
You can't dine at Mesa without imbibing a little! Pair your dining experience with one (or a few!) of their expertly crafted tequila or mezcal-based cocktails. A few of the beverages we'd order again and again are the:  
Margarita de la Casa – shaken and poured right at your table with G4 reposado tequila, lime and agave. Simple and goes down a little too easy, just like a house margarita should!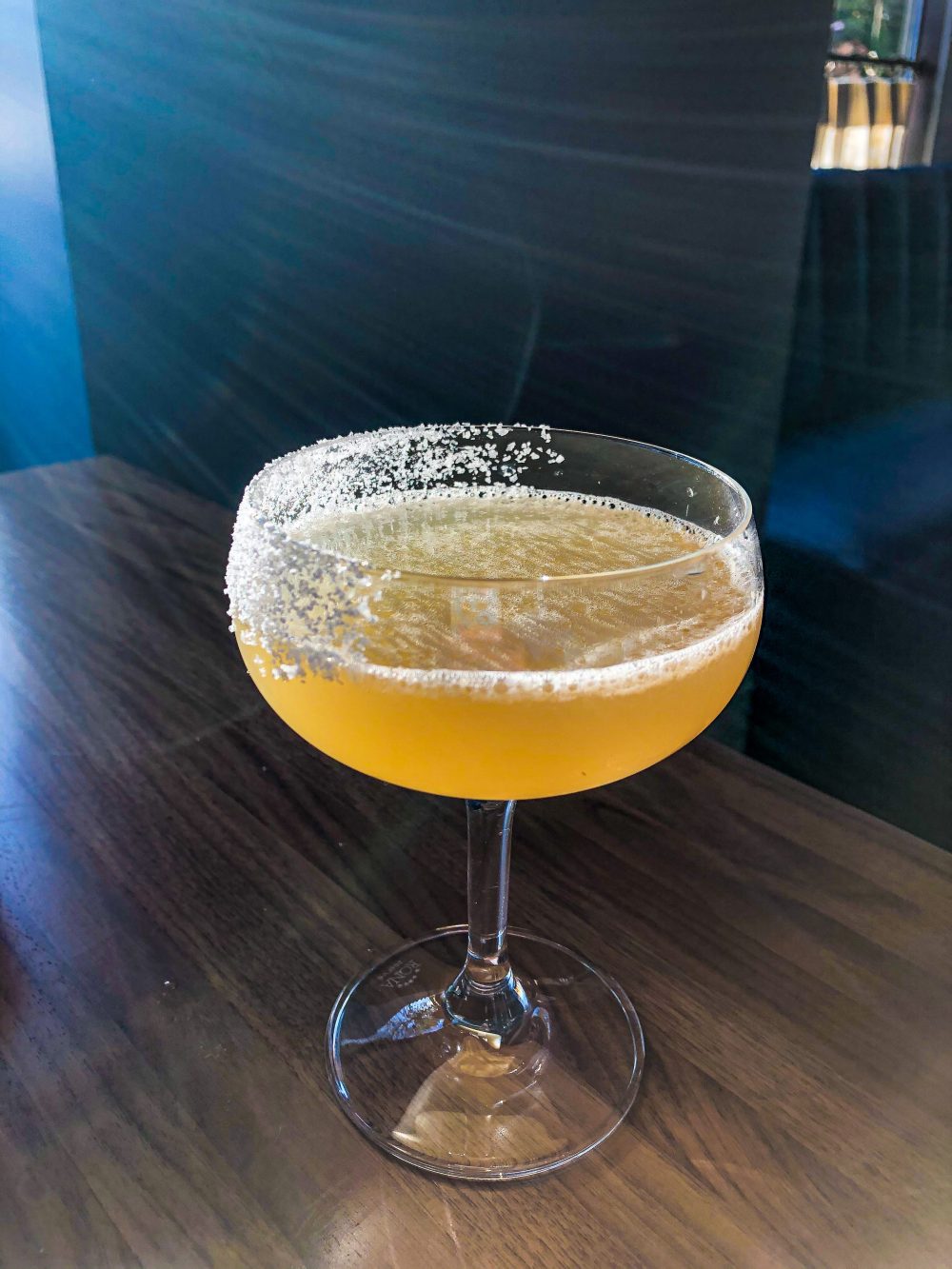 Smoky Pepino – a refreshing mezcal libation adorned with a ribbon of cucumber, Urbana fresh citrus and agave. Perfect for a hot, summer day or at least for pretending that it's like that outside.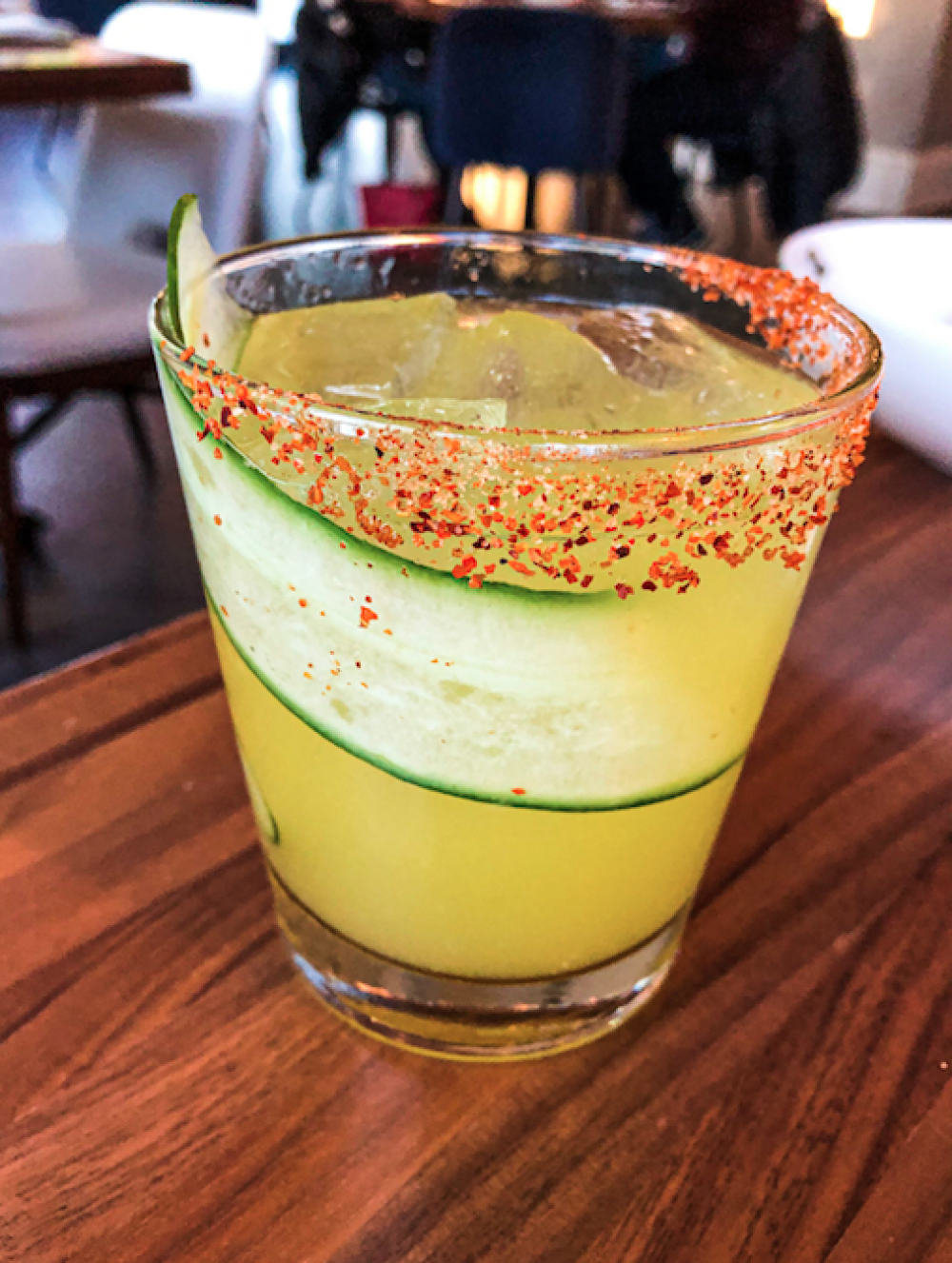 Blackberry Smash – the best of the evening was actually this bourbon-based drink. Blackberry, lemon and mint combine for a welcome pause from the tequila and mezcal. This one we'd love to recreate at home!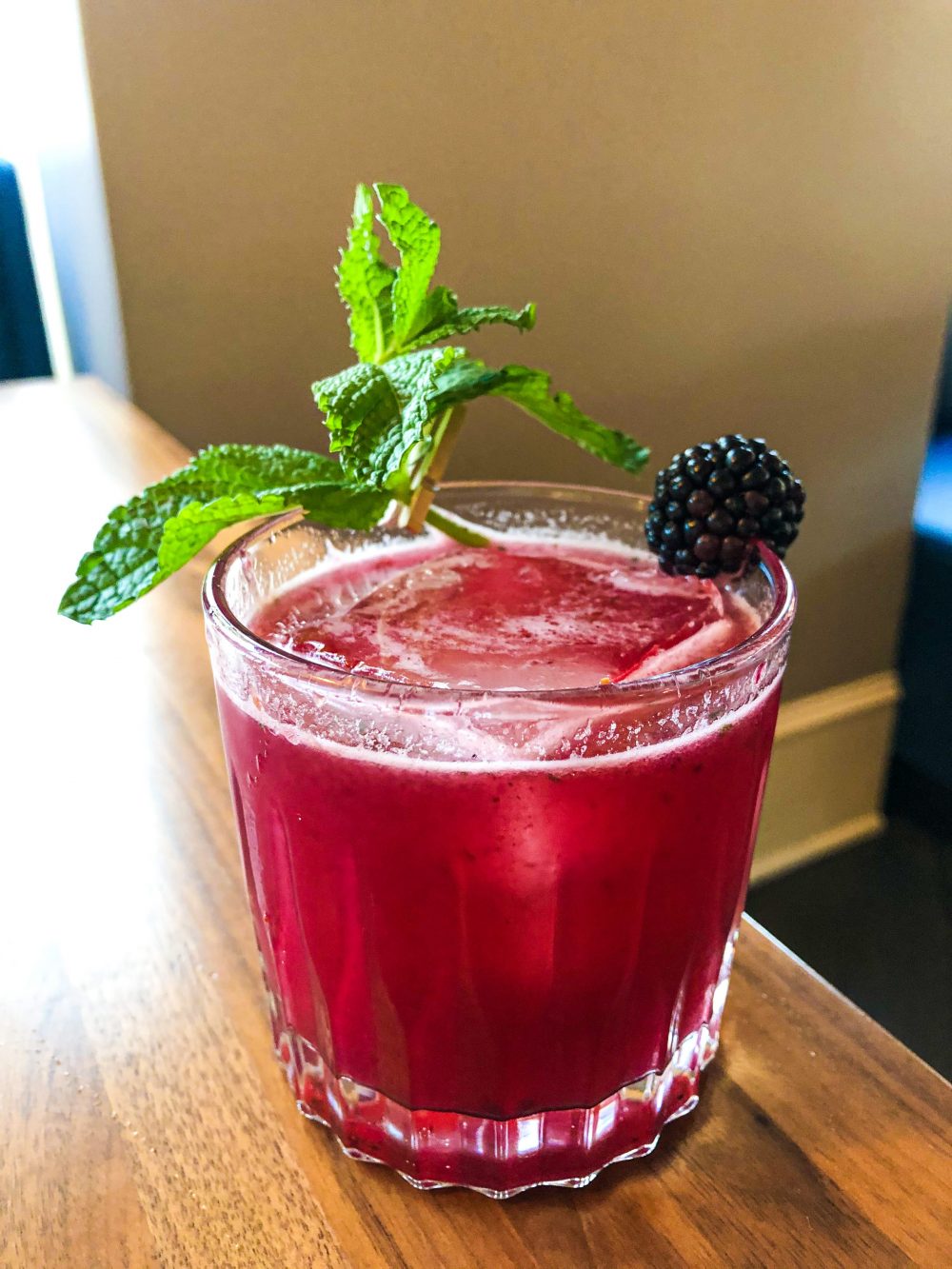 Dessert 
True indulgence was achieved with every inch of Mesa's Cinco Leches cake. Yes, I meant to say CINCO! Normally a three-milk/cream cake, Mesa Urbana adds two more milks (unsweetened coconut milk and whole milk) to the recipe, resulting in extra-pillowy bites of pure heaven.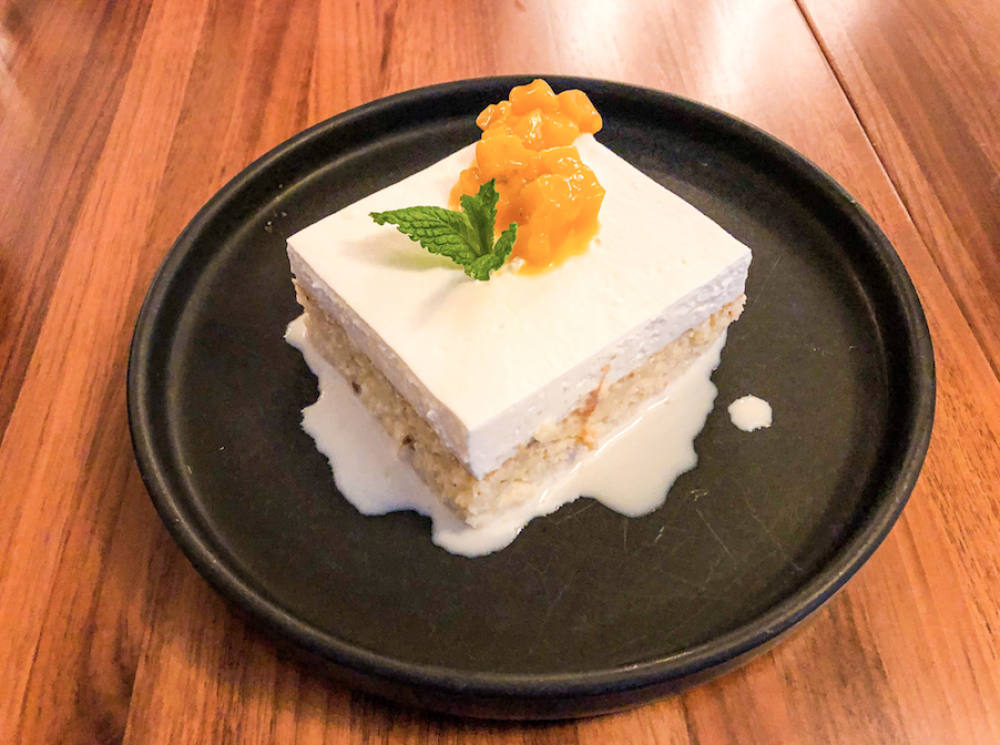 We also savored two lavender-hued scoops of creamy and coconut-y, black raspberry ice cream. One of several unique flavors on offer, each spoonful was a smooth and palate-cleansing way to finish off an outstanding dinner.  
Mesa Urbana is located at 1935 N Lincoln Park W and is open for dinner Wednesday, Thursday and Sunday from 4:30PM to 9:30PM and Friday to Saturday from 4:30PM to 10PM. The Mexican Fusion restaurant is closed Monday and Tuesday. Reserve your first of many visits at OpenTable.