---
Paella lovers came out and taste buds were satisfied as six of the best Chicago chefs whipped up their signature, mouth-watering Spanish dishes at the Second Annual Paella Cook-off held at Mercat a la Planxa as part of the "Beyond Gourmet" series for Chicago Gourmet.
Featured in this year's head-to-head competition were: Travelle head chef, Tim Graham with his colorful array of green farro, blood sausage, pink shrimp, fresh prawns, duck confit, piquillo peppers and lobster.
Chef at Fat Rice, Abe Conlon provided a crispy but tasty combination of sofrito, chicken thigh, Bafassa pork, braised beef, chicken fat croutons, golden raisins, tea eggs and olives, recommended with a dash of their house ghost pepper sauce, Diabo.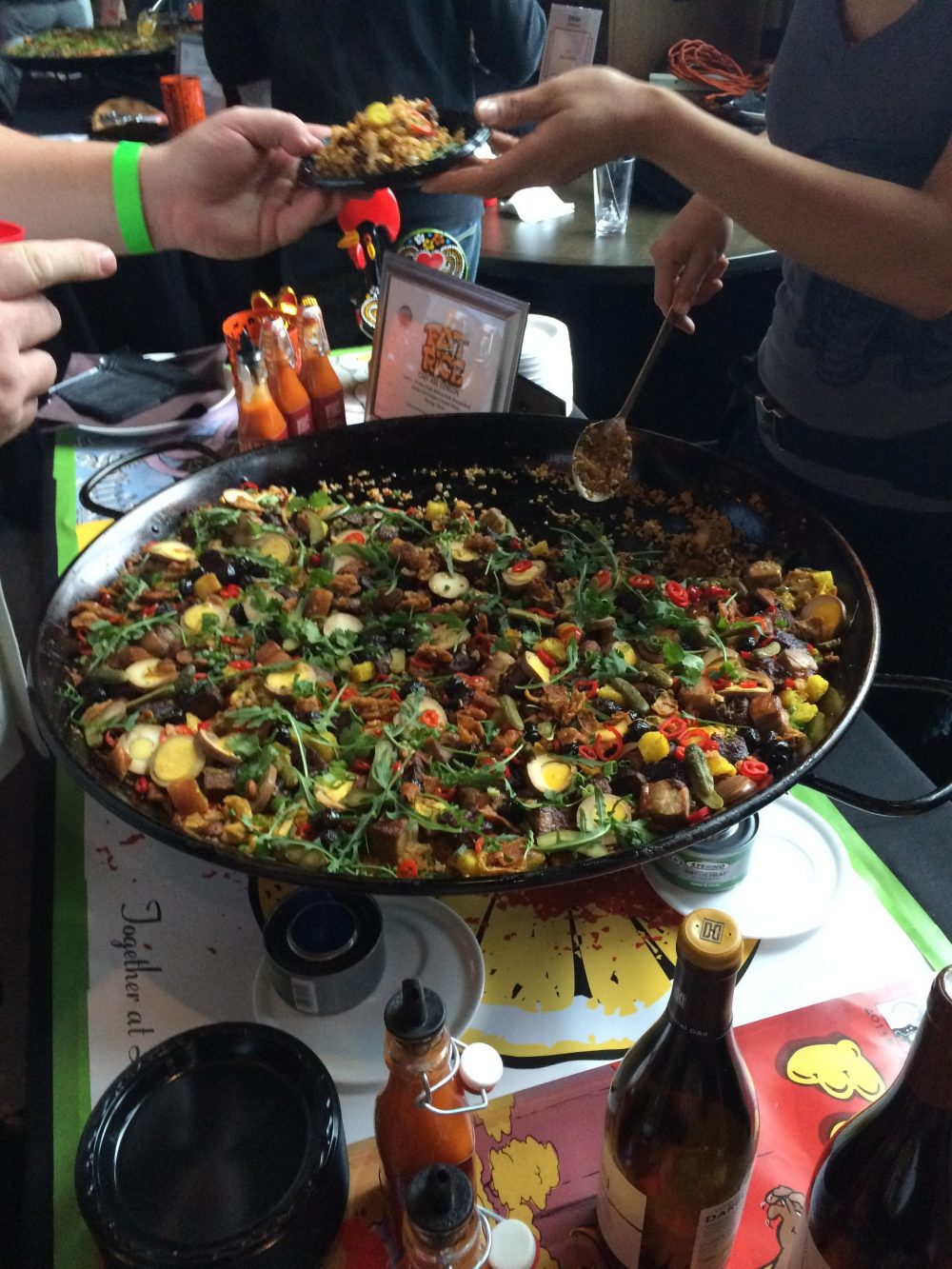 Chef John Manion of La Sirena Clandestina added a smoky flavor with his smoked chicken, seafood and linguica. All of which was paired with spring onion, chicken heart confit and topped with spring onion salsa verde.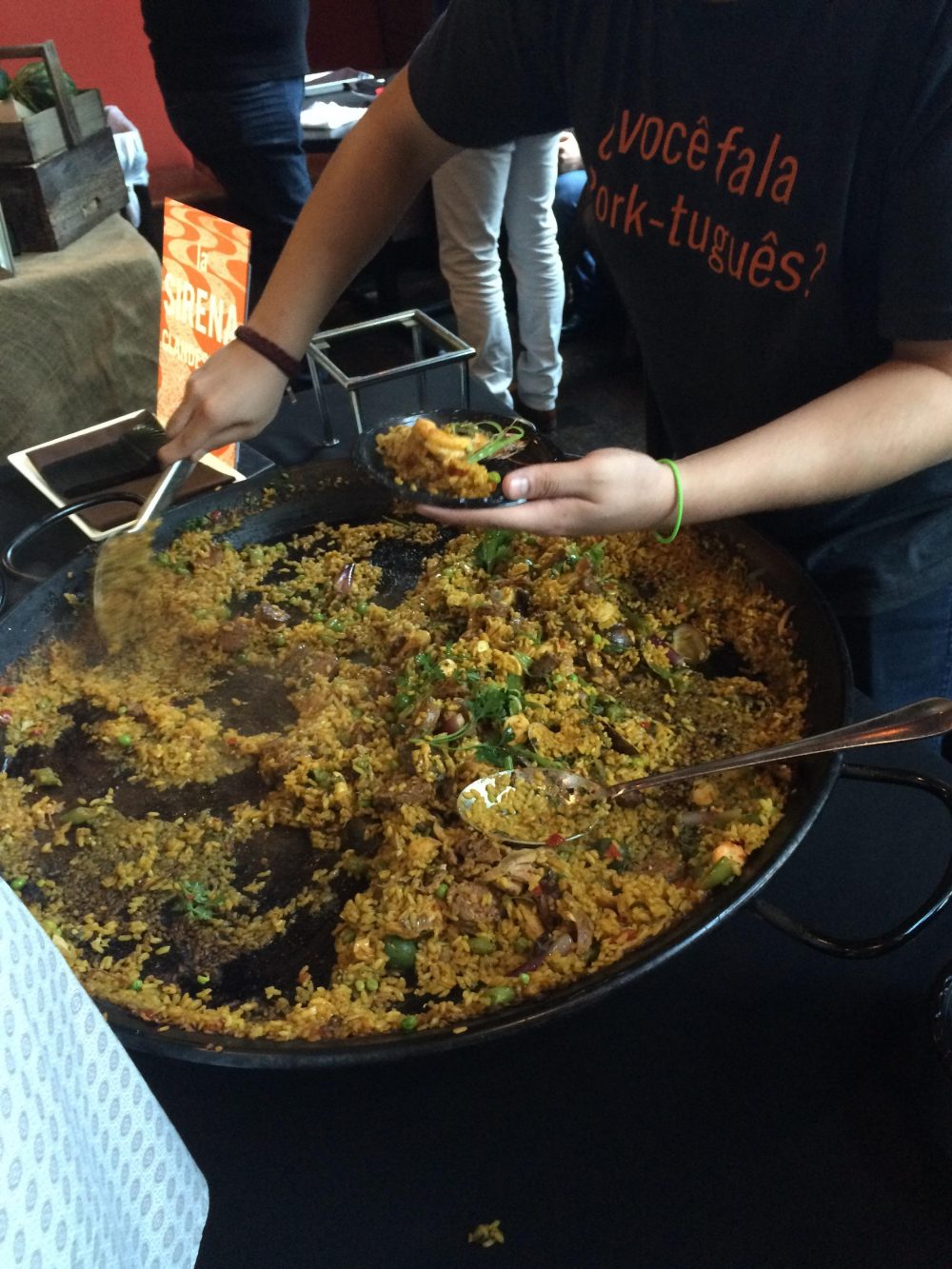 The crowd favorite and "People's Paella" winner was by chef Mike Sheerin of Embeya who created a dish of squid ink paella with kaffir lime yogurt, shrimp, andouille sausage and clams.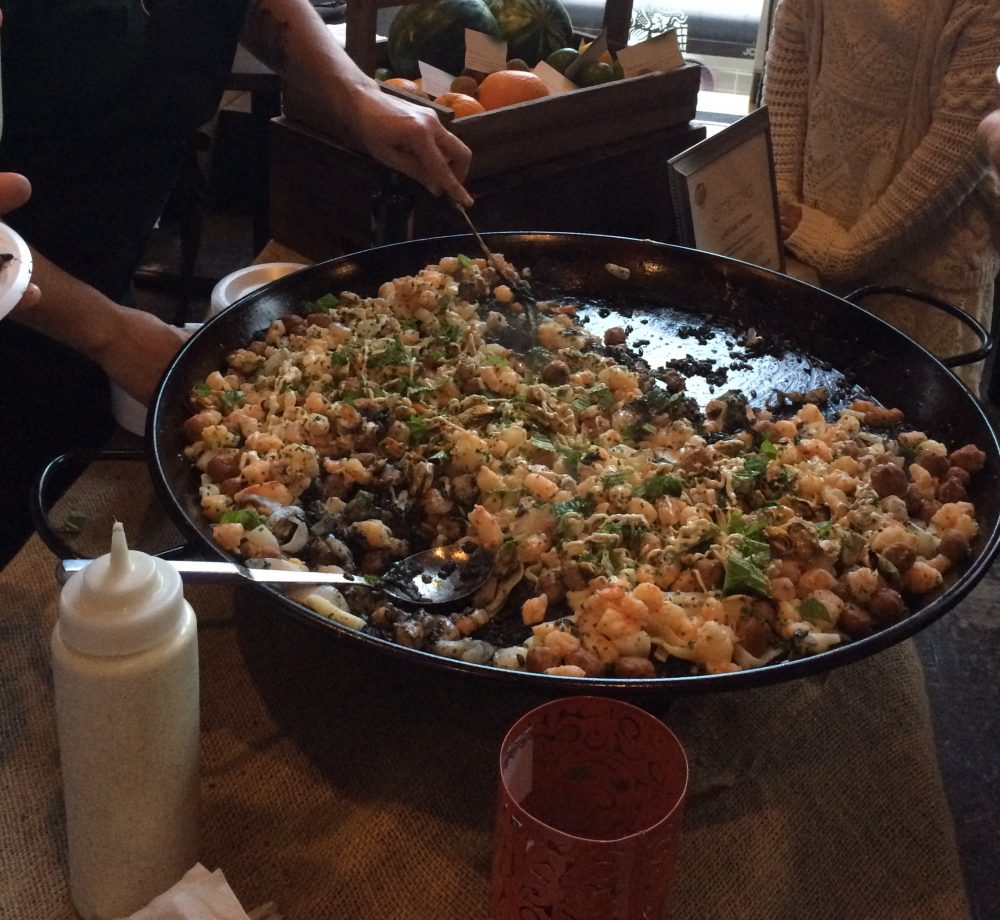 Chef Ashlee Aubin at Salero added a variety of flavors to an already impressive line-up of paella dishes with his version of a smoky paella: crab, lobster, old bay, andouille, kielbasa, chorizo, clams, corn, beer and aioli.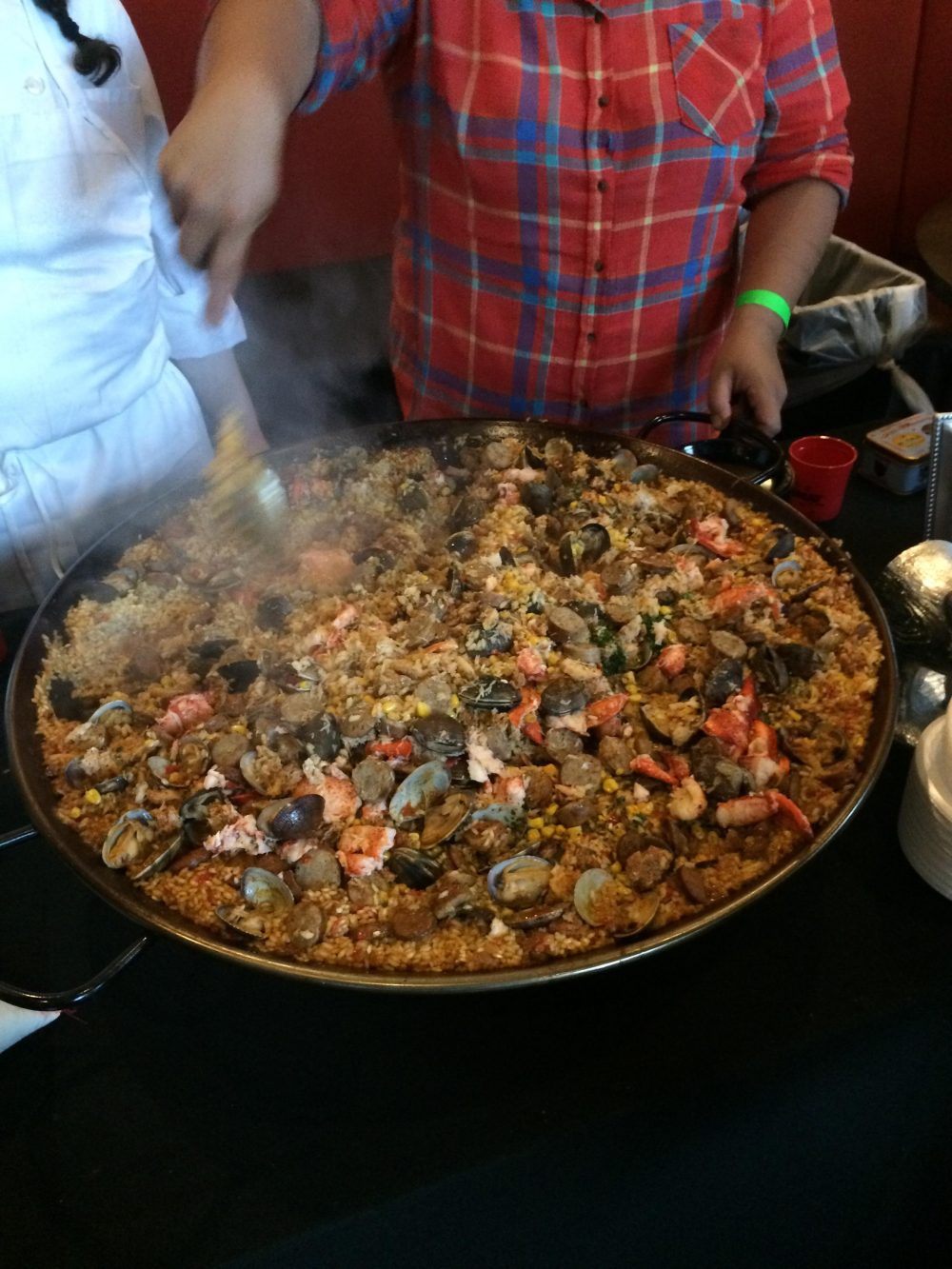 Finally, voted Most Valuable Paella (MVP) by the panel of reputable judges that included Mercat chef Jose Garces, Chandra Ram, editor of Plate Magazine, Catherine DeOrio, host of WTTW's Check, Please!, Iron Chef judge Mario Rizzoti and, last year's MVP winner, Jon Keeley from Gemini Bistro was chef Perry Hendrix's Avec. A simple but delicious paella with morcilla sausage, shrimp and artichoke, embellished with almond aioli.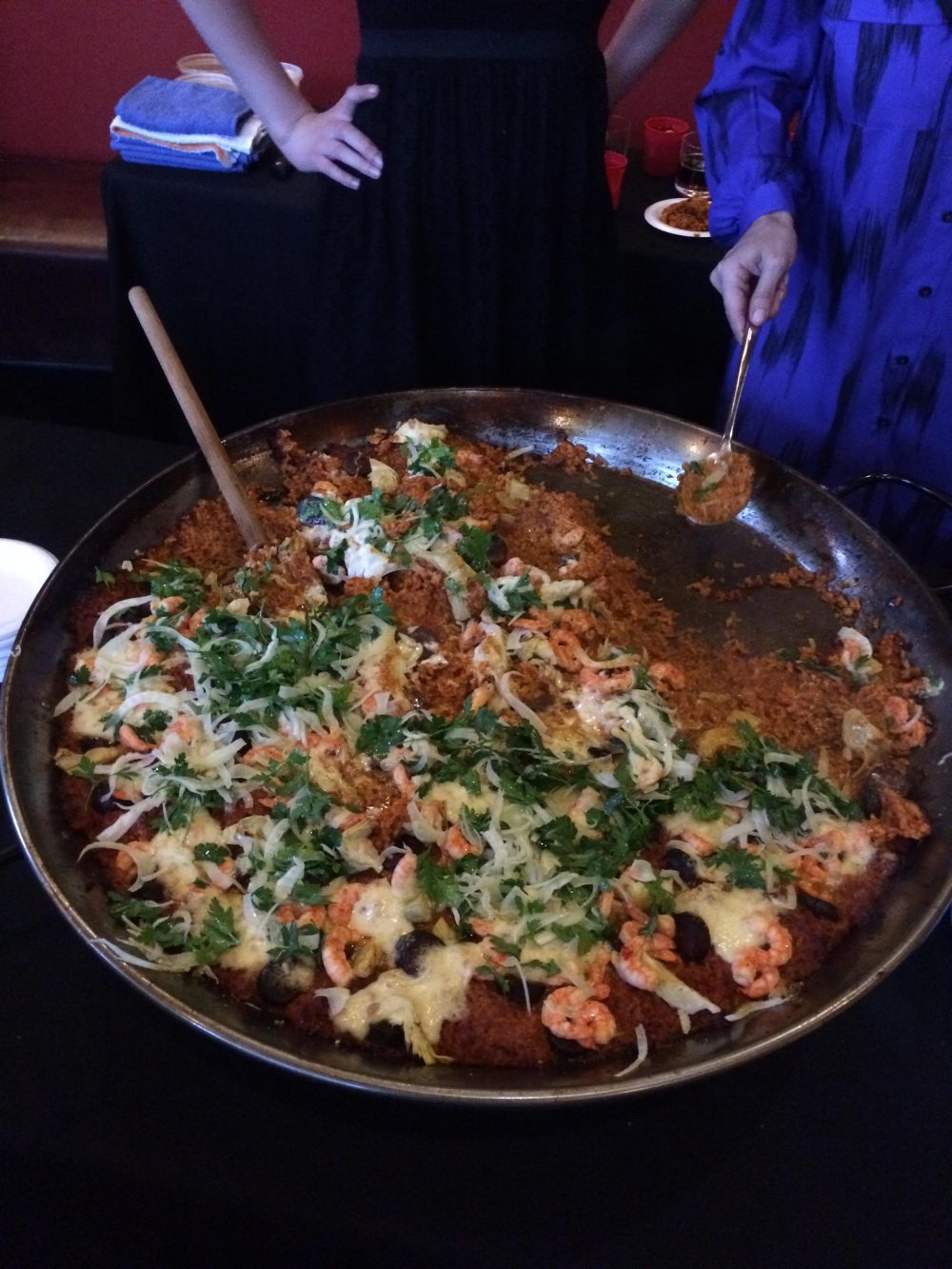 The two victorious chefs went home with a personalized paella pan trophy to hang in their respective restaurants.