---
What do you get when you cross 20th century luxury design with the renowned French chef, Didier Durand? Marchesa, of course! River North's European jewel offers masterfully crafted, authentic French and Continental cuisine paired perfectly with the finest wines. The artistic dining room invokes a by-gone era matching the extravagance of the flavorful menu.  
An authentic French dining affair calls for Escargot, burgundy snails swimming in a garlic-parsley butter served with tomato and brioche croutons; as well as a taste of Foie Gras, seared with duck fat apples, pecan crouton and sweetened with a pomegranate-raspberry reduction. Or truly treat yourself with the Caviar ranging from a simple parfait of smoked salmon, egg, caper and crème fraiche; to a full-blown service including an ounce of caviar served with the traditional accompaniments. 
We always love the simplicity of a Fromages and Charcuterie board to snack on whilst awaiting our main course. We especially appreciate the way Marchesa loads theirs up with goat cheese, manchego, fig jam, spiced nuts, crostini, prosciutto, saucisson sec, capicola, chicken liver mousse and olives.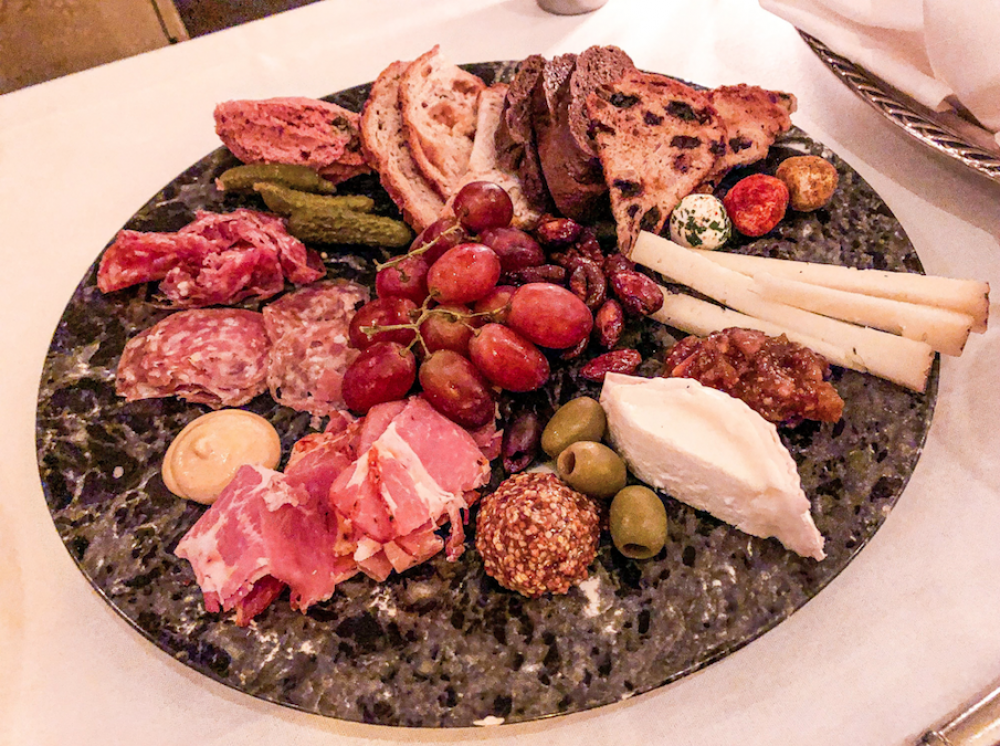 Making the list of the best things we ate in 2019, is Marchesa's, Penne ai Fungi. An umami-rich blend of mushrooms awakens the palate with a hint of pinot grigio and a generous scattering of grana padano. This Italian-forward dish is perfectly creamy while not being too punchy with mushroom flavor. We ate a lot of pasta in 2019 and it seems as if we've saved the best for last.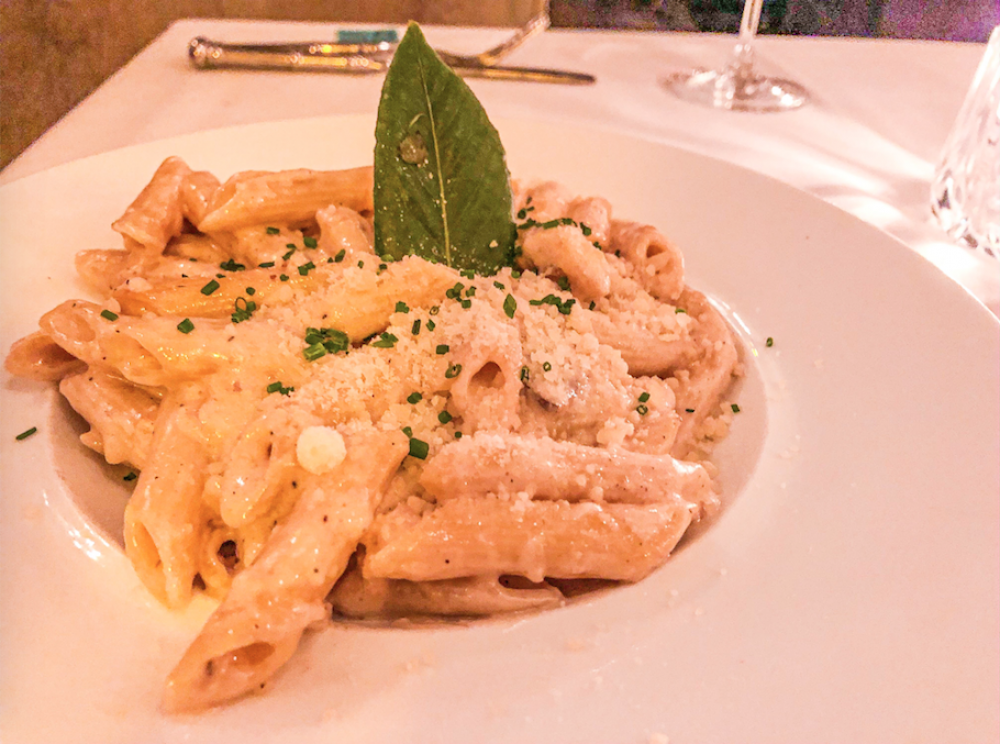 The standout seafood dish on the menu is the Ahi Tuna. Cooked to order, the black pepper-studded tuna packed some heat and paired excellently with a savory, steak-like demi-glace. Though we could have gone without the mostly bland tempura-fried mushrooms, the celery root chips added a necessary crunch to the somewhat spicy plate. You'll also find classic French dishes in the Steak-Frites, an angus-strip with onion, bone marrow butter, frites and béarnaise sauce; or the Boeuf Bourguignon, an angus short rib served with a potato tart, fall vegetables and its natural jus.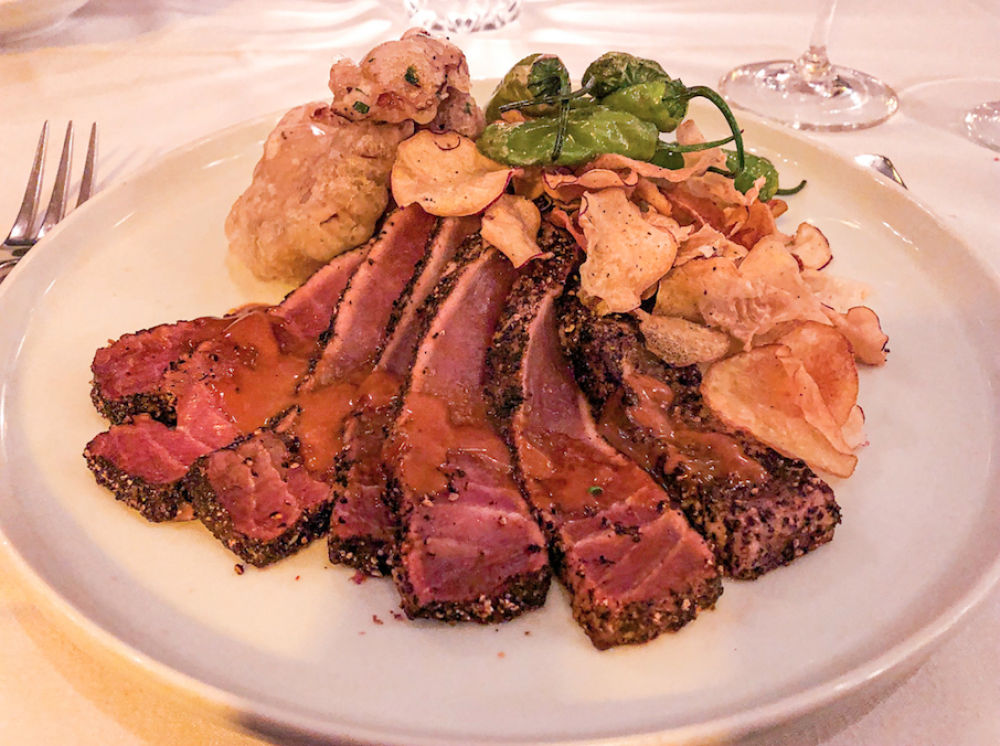 Enhance your dinner with vegetable sides like Carrots seasoned with cumin, figs and honey; or Brussels Sprouts with orange glaze. Customary French desserts like chocolate mousse with espresso crème anglaise or the crème brûlée are always worth saving room for. However, we save room especially for the house favorite, Chocolate Pot de Crème, topped with fluffy whipped cream and berries. A full complement of dessert wine, sherry, port, cognac and armagnac are also available to end a great meal.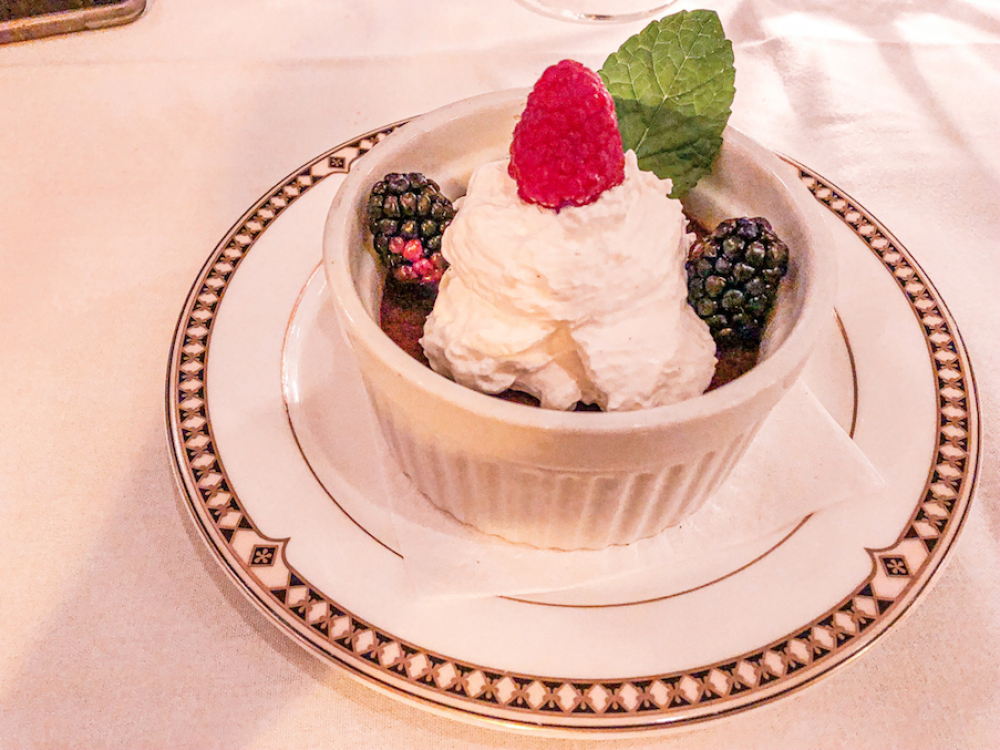 Marchesa is located at 535 N Wells and is open Monday through Wednesday 5pm to 10pm, Thursday 5pm to 12:30am, Friday and Saturday 5pm to 1am. The restaurant is closed on Sundays. With multiple event spaces hidden within the charming restaurant, Marchesa can host anything from a private dinner for two downstairs in their "cave" to larger parties and receptions upstairs in their elegant salle a manger. Have a special occasion coming up? Reserve your next celebration here.