---
As we head into a new year and think about detoxing from the holiday season, Dry January commitments begin again. However, with the continuous cloudy days, early darkness and lingering pandemic, Dry January may be difficult to stick with in 2022. This year, however, we think we've found the perfect concoction to help get you through the month ahead! Dry January no longer has to be a challenge with jeng, an alcohol-free, hemp-infused beverage for cocktail lovers.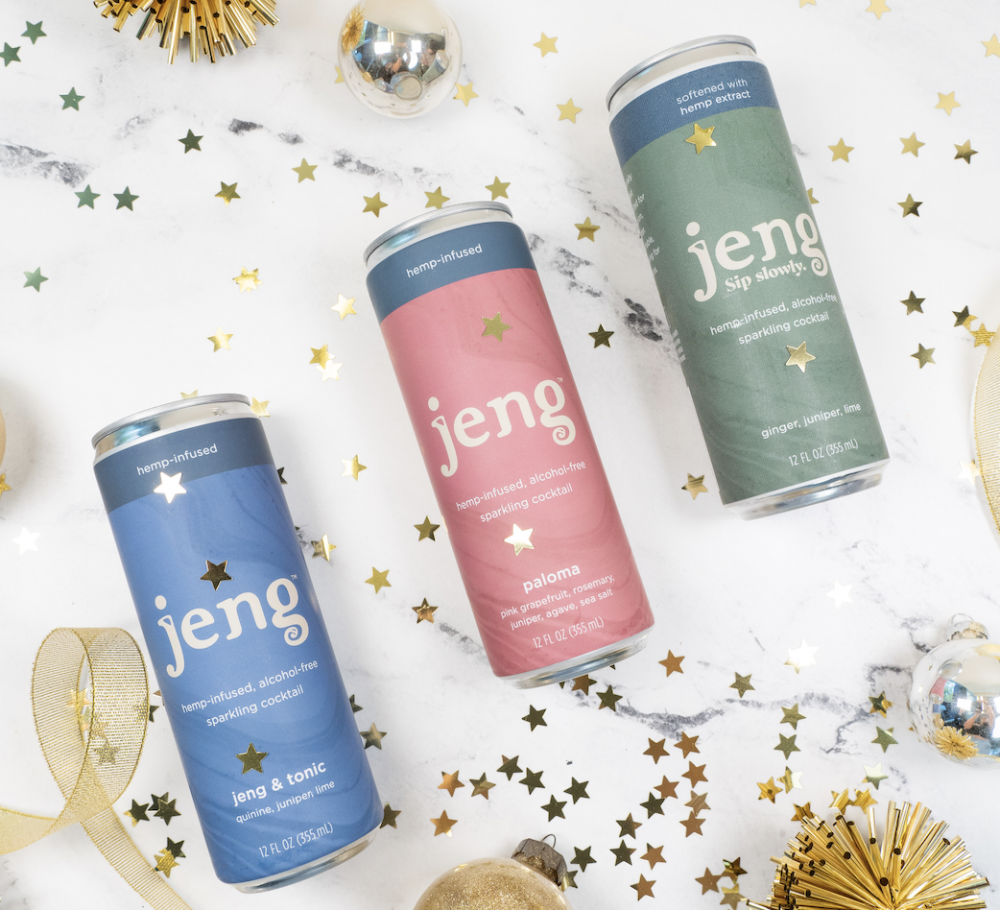 With 11mg of broad spectrum hemp in each can, jeng's bold cocktail flavors and the relaxing benefits of CBD make it an ideal alternative to a nightcap or even an afternoon sip with friends.  
Their flagship flavor, Moscow Mule, goes down oh so quickly. Pour the ginger-forward sparkler over ice (in a mule mug if you have one) and enjoy as you would its alcoholic equivalent. With the perfect balance of lime and juniper, each sip bursts with so much flavor, you'll never even notice the lack of vodka!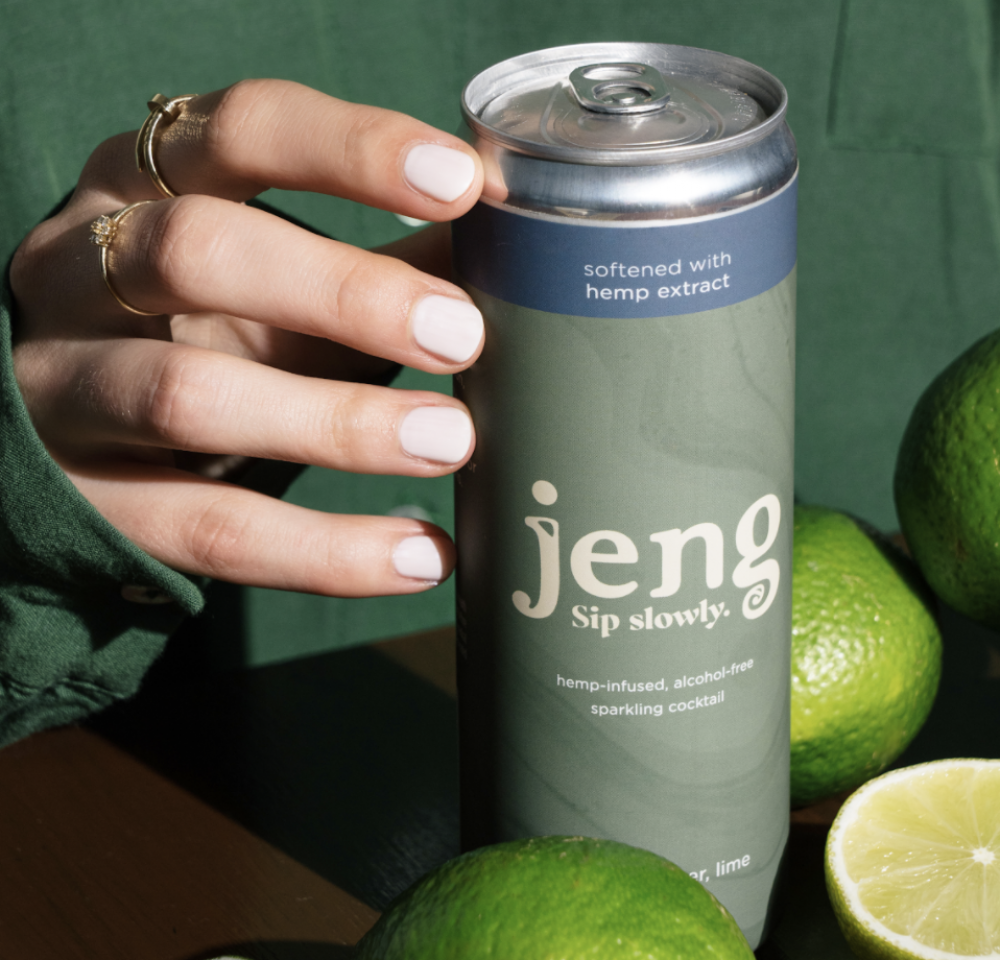 New to the jeng line up is the Paloma, a smooth drinker with a subtle taste of real grapefruit juice paired with whispers of rosemary, juniper, agave and sea salt. The flavor and fizzy finish is just like a refreshing Sprite but with the gentle release of CBD as an added bonus!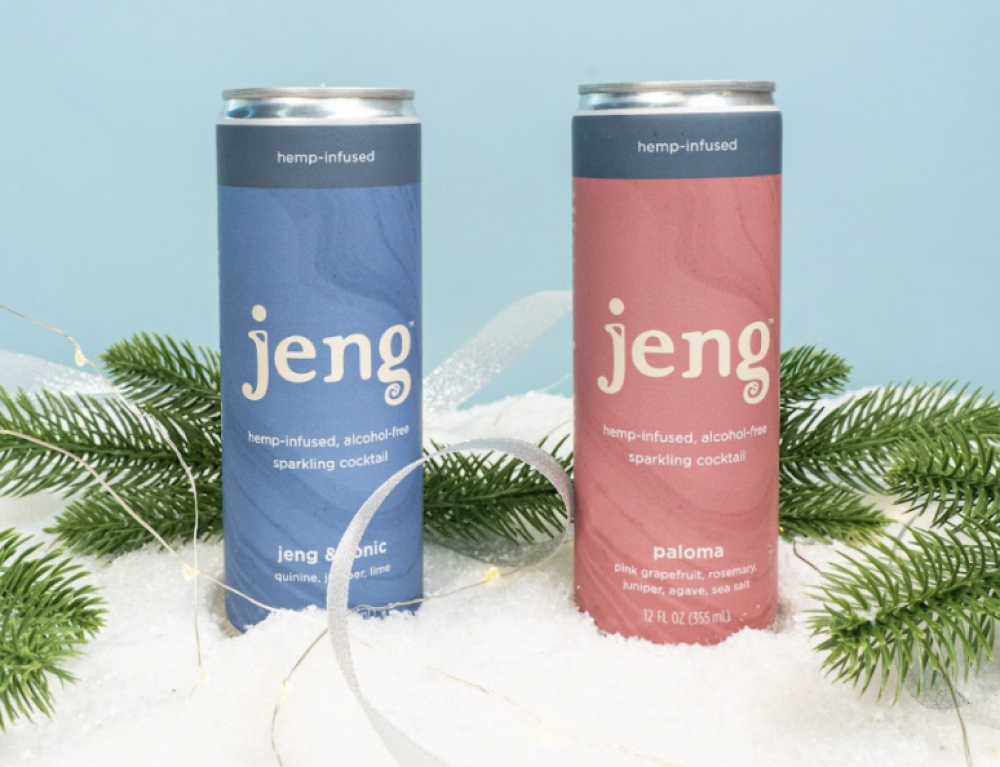 Also recently hitting the market is the jeng & Tonic, featuring soothing notes of juniper, lime and (of course) tonic. Refreshing on its own or poured over a cocktail-sized ice cube, you can imbibe in this classic "cocktail" without the intoxication.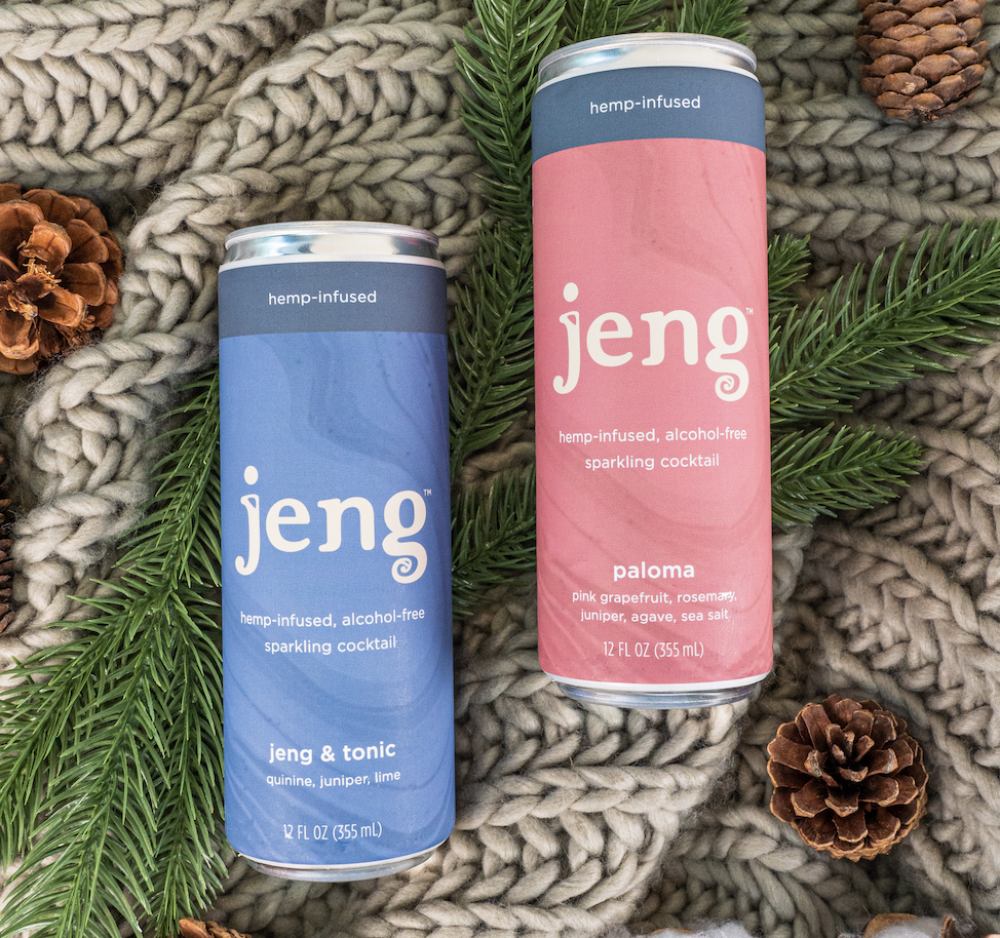 Backed by Chicago chef, Gale Gand, jeng recently entered the Chicago market with presence in twelve restaurant and specialty market locations across Chicagoland. Get your fix next time you stop by Goddess and Grocer (Bucktown), Olivia's Market or Foxtrot outposts across the city. jeng can also be found on the menu of several new and innovative restaurant concepts, including The Pomeroy in Winnetka, a French bistro that opened in September; Spirit Elephant, a vegan restaurant in Winnetka; and Double Clutch, an Evanston brewery that opened in November.  
Additionally, you can stock up via their online store here. Get free shipping with any order $60 or more - giving you an incentive to try a case of each flavor!