---
You won't find 2 Asian Brothers off of Argyle Street-a mecca for delicious and authentic Vietnamese restaurants around the red line train stop. Instead, you'll find it a few miles west in the North Park neighborhood. The family-owned, fast-casual café often serves the students and staff of the North Park University neighbor across the street but for those looking for a tasty spot way off the beaten path of Argyle Street, 2 Asian Brothers is worth the trip.  
We were lucky enough to dine in just as 2 Asian Brothers had rolled out their new Jalapeño Rangoons ($4.68 for 4pcs). The crispy, fried wontons are stuffed with a mouth-watering house made jalapeño cream cheese. Though the wonton breading-to-cream cheese-stuffing ratio was a little too high for our liking, these addictive rangoons were by far our favorite starter as they left us wanting more.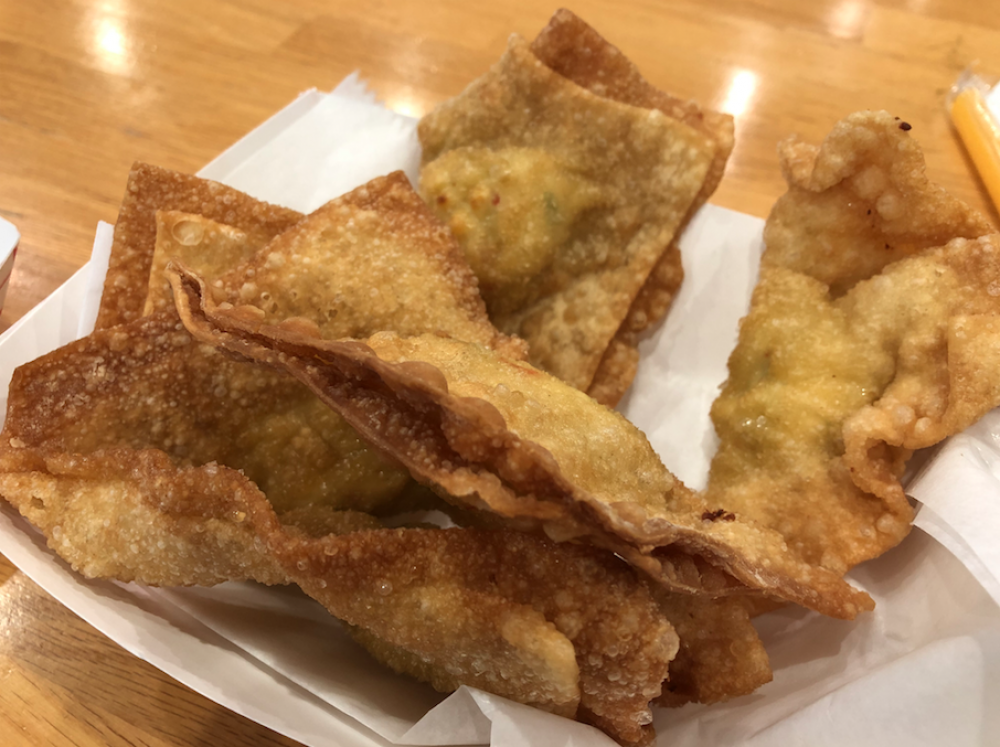 The same can be said for the Egg Rolls ($3.30 for 2pcs). The deep-fried rolls are made in the traditional Vietnamese style with ground pork and wrapped with rice paper. We recommend getting more than one order as these will disappear quickly into some very satisfied stomachs!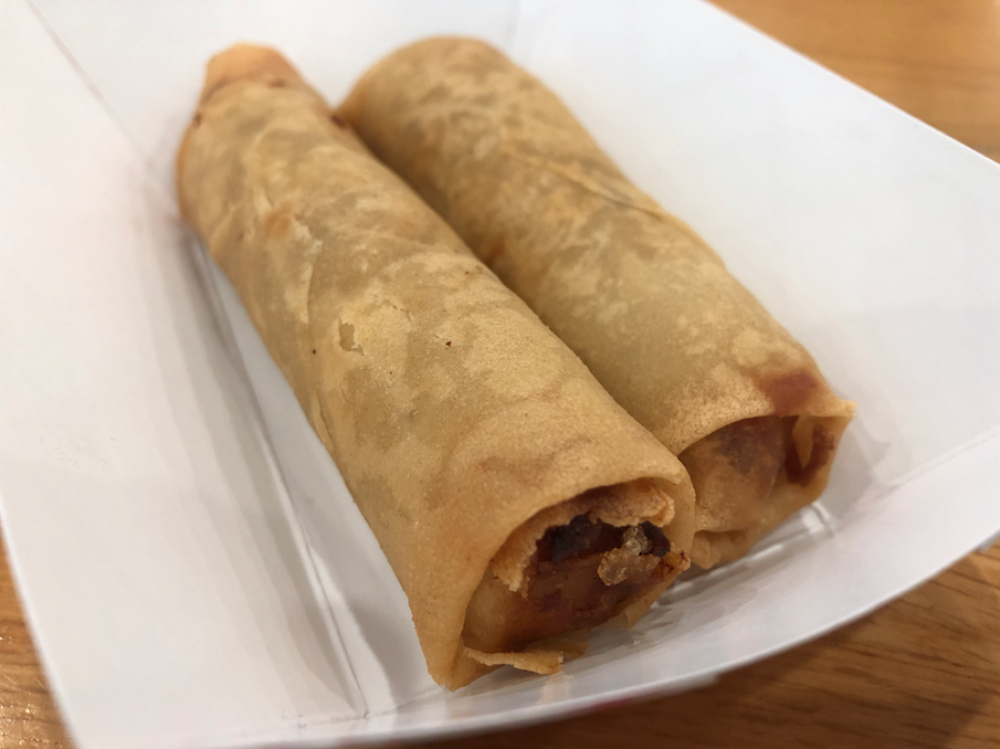 Otherwise known as a Vietnamese soft taco, the Baos ($5.50) are another item that you'll want a little more of. Two steamed, flat buns are stuffed with your choice of chicken or BBQ pork, daikon and carrot, topped with a scarce amount of hoisin sauce. The BBQ pork was a bit dry but luckily, there are bottles of hoisin (and sriracha) stocked on a condiment counter to keep at your table during your meal.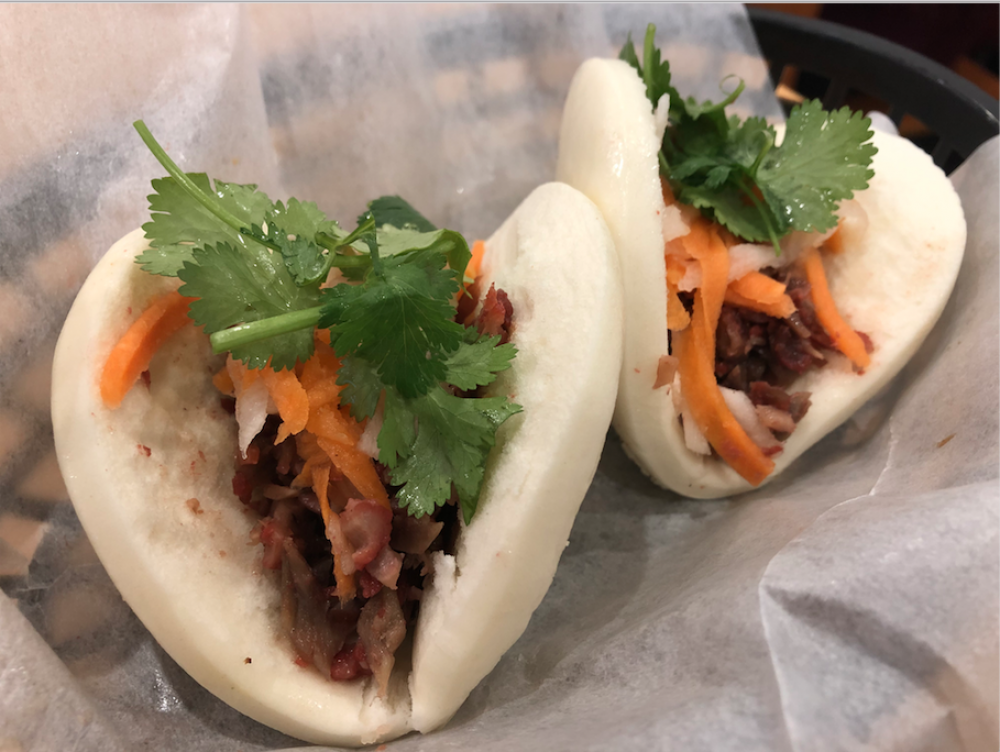 The Banh Mi is a Vietnamese street food staple and 2 Asian Brothers delivers on it. With over ten options to choose from, diners can order anything from a Classic Banh Mi ($6.60) made on a perfectly soft yet crunchy, freshly-baked French baguette served with mayo, pate, cucumber, pickled daikon and carrots, pickled Spanish onions, cilantro and your choice of meat; to the house-recommended Lemongrass Chicken with shredded, lemongrass-seasoned chicken and all of the aforementioned ingredients. This is by far one of the most filling items on the menu but the easiest to enjoy on-the-go!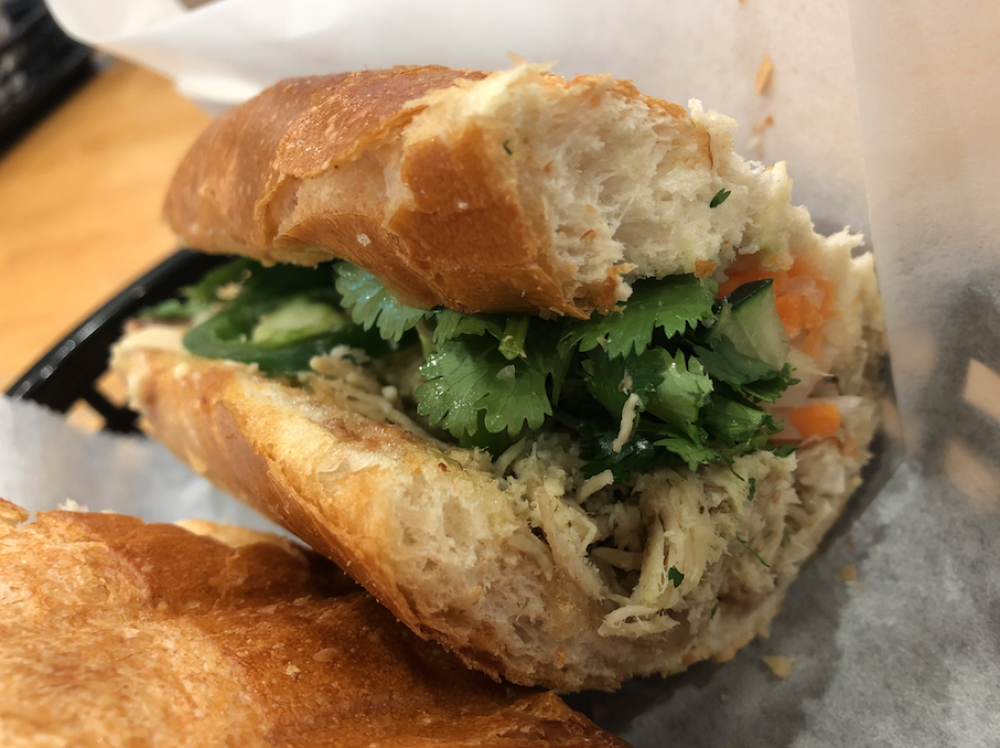 Another Vietnamese staple is Pho, primarily consisting of a beef or chicken broth and loaded with rice noodles, herbs and meat. Though hearty and soothing, the beef broth-based soup here unfortunately misses the mark on authentic flavor. During our visit, we slurped on a large portion of steaming hot broth packed with meatballs, fatty slices of beef, onions, noodles and several aromatics. However, the broth itself took on too much of the meatball flavor and came off more as a beefy stock instead of a natural broth. Our advice? Avoid the meatball options.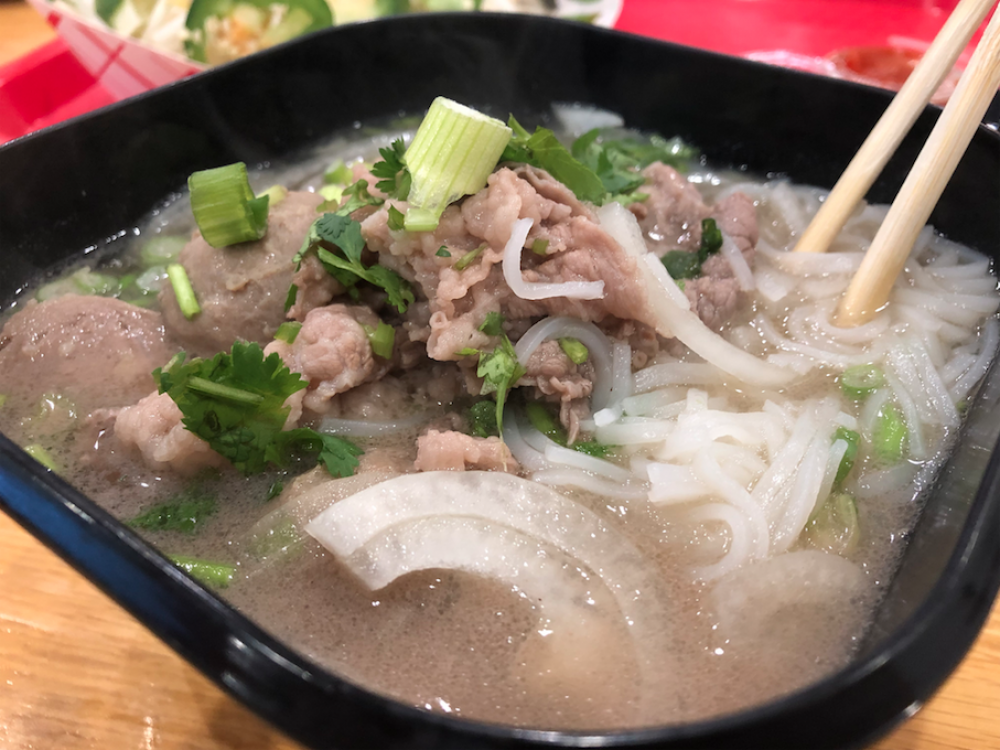 The restaurant's Signature Wings ($10.18 for 8pcs) are a spicy delight. Their chicken wings are marinated with Asian herbs and spices overnight and then fried with a house batter. The wings are served with the option for soup or the Brothers' Signature Fried Rice that is cooked with minimal frying oil and no MSG. (The rice can also be ordered as an individual, larger portion for $8.80.) Other wing options include the Fire Wings, their version of buffalo wings with Asian hot sauces and seasonings ($9.08); Tangy Sesame and Sweet Butter Garlic (both $10.18).  
Lastly the Street Noodle Bowl ($8.80) is a large portion of oil and blandness. The dish unfortunately lacks the necessary vegetables to give it more texture and flavor. If you want carbs, stick with the Signature Fried Rice.  
Wash your meal down with refreshing beverages like smoothies and boba teas that are available for a create-your-own experience. Choose from a variety of fruits, teas and boba to craft the ultimate palate cleanser.   
2 Asian Brothers is located at 3222 W Foster Avenue. The fast-casual spot is open 10AM to 9PM Monday through Saturday and closed on Sundays. You can also order online for pick up or delivery or over the phone at (773) 681-0268.