---
About 20 miles north in the picturesque suburb of Lake Forest, Le Colonial quietly opened up a 2nd Chicago area location over the summer. The elegant, French-Vietnamese restaurant transports guests back in time while presenting a modern, upscale twist on predominately Southeast Asian cuisine. If you need to escape the hustle and bustle of the city one evening (or weekend!), head on up to explore a menu that will take you on a journey across the world, it's worth the trip! 
You truly can't go wrong with anything at Le Colonial, from their delicate small plates to their thoughtful sides or their artistic desserts. On our recent visit, my guest and I started our evening on a lighter note with the Do Bien Tai Chanh (Seafood Ceviche). This vibrant and spicy small plate features a bounty of Faroe Island salmon, Gulf shrimp and octopus sharing the playground with crunchy bites of jicama and jalapeño slices that pack some heat! A splash of aji amarillo yuzu adds just the right amount of citrus to cool the palate and finish off this complex but incredibly flavorful dish.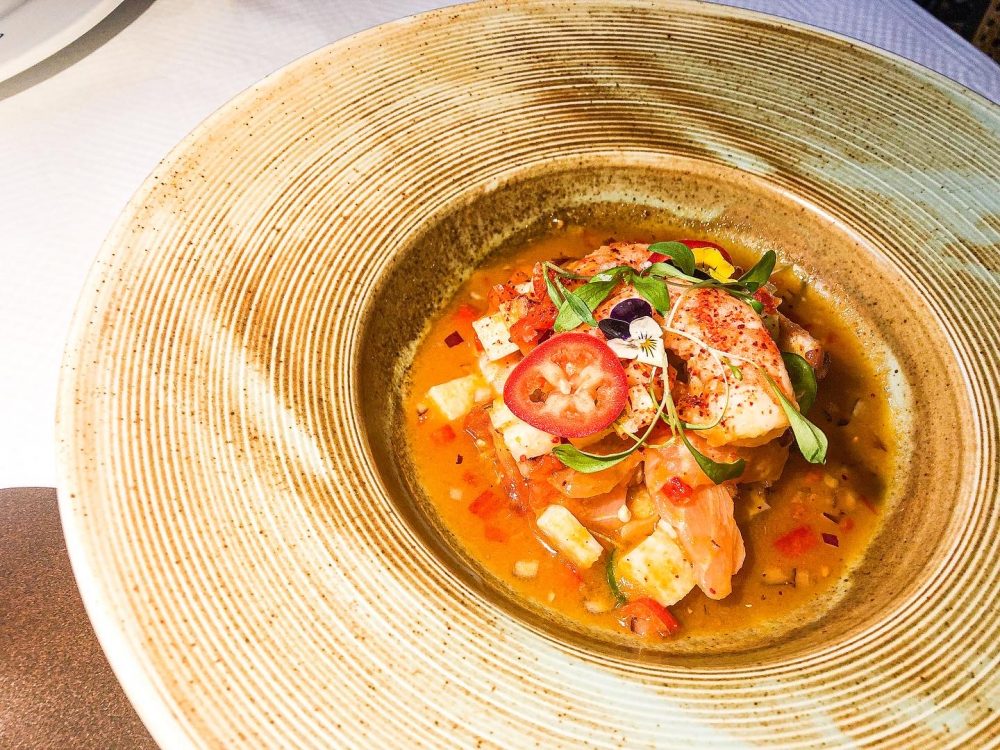 'Tis officially the season for soups and curries so we opted for the Cari Tom (Green Shrimp Curry). A handful of jumbo shrimp, perfectly sliced bamboo shoots, crisp snap peas, zucchini and a fragrant garnish of lime leaves, swim is a soul- and belly-warming, spicy coconut green curry broth. Served with rice, the portion is sort of shareable but definitely enough for one person, though I recommend requesting extra shrimp and rice if you can! This dish will no doubt be a go-to for diners during the sequential cold weather seasons.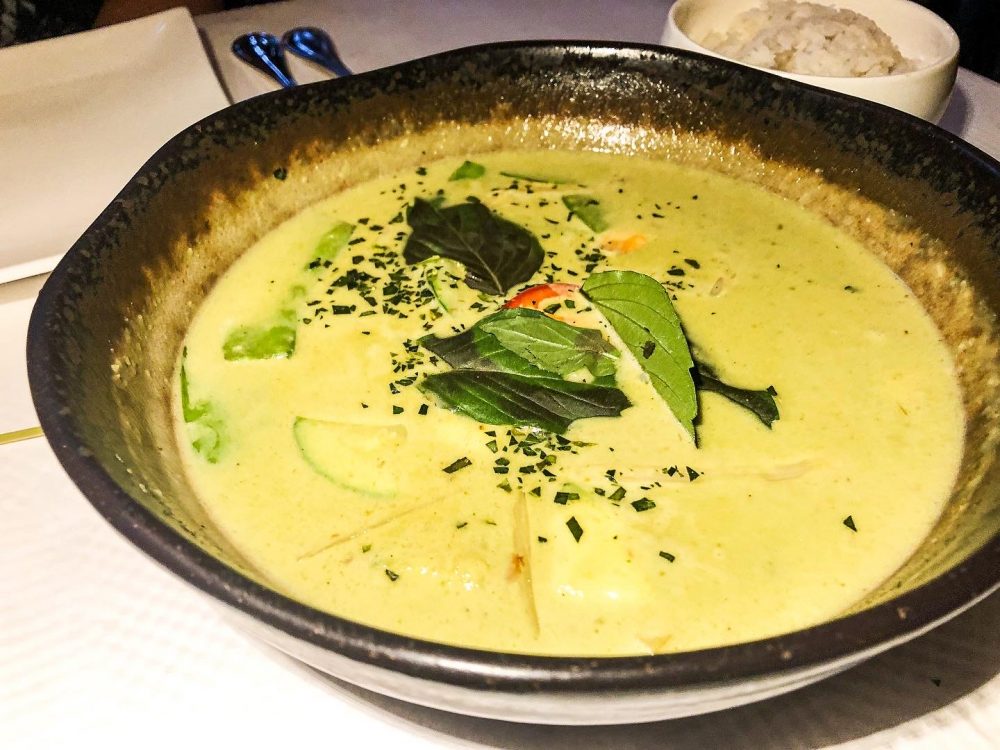 Before you head out to Lake Forest, keep in mind that their menu will vary slightly from the Gold Coast location's offerings. Though I had my heart set on the Ca Ngu Nam Kho (Seared Yellowfin Tuna – only available at the Oak Street outpost), my plus one and I pivoted to the Bo Bu Lac (Shaking Beef) and were not disappointed. Though a simple presentation, the flavors on the plate were anything but simple. The beautifully-cooked and caramelized filet mignon was the obvious highlight but the accompanying Elawa Farm greens, Stone Creek watercress and onions dressed with a lime pepper vinaigrette were just as pleasing on the palate.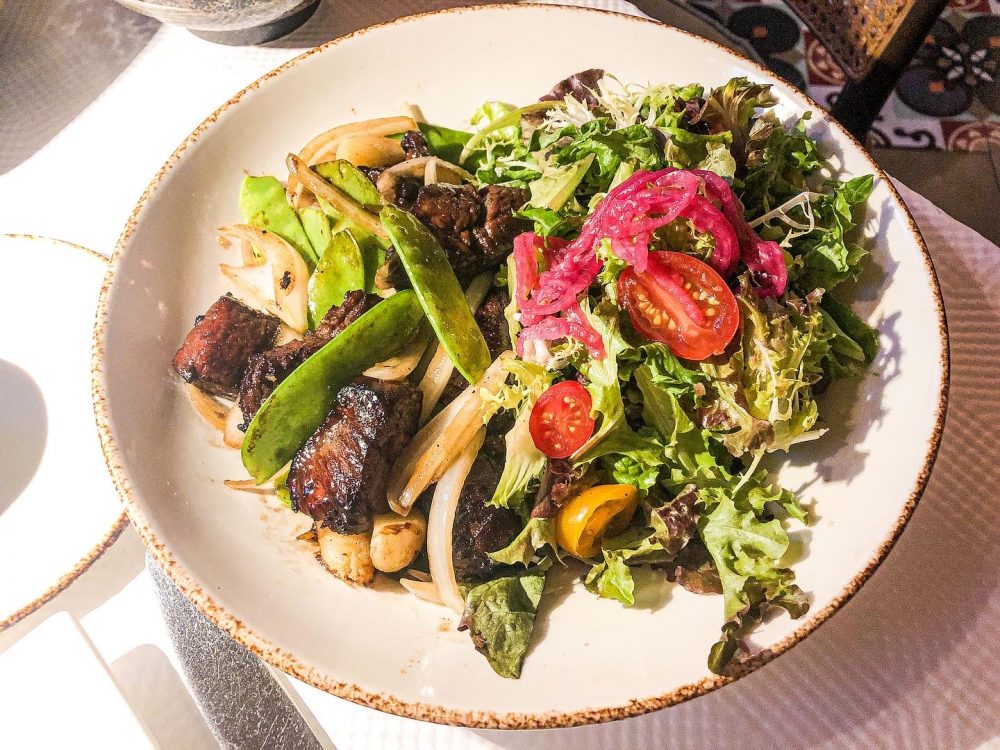 Le Colonial's desserts are without a doubt, worth saving space for. We enjoyed the Le Citron, a piece of edible art featuring a poached Meyer lemon filled with Yuzu Mousse; as well as the Crème Brûlée, a deliciously traditional, Madagascar vanilla bean preparation.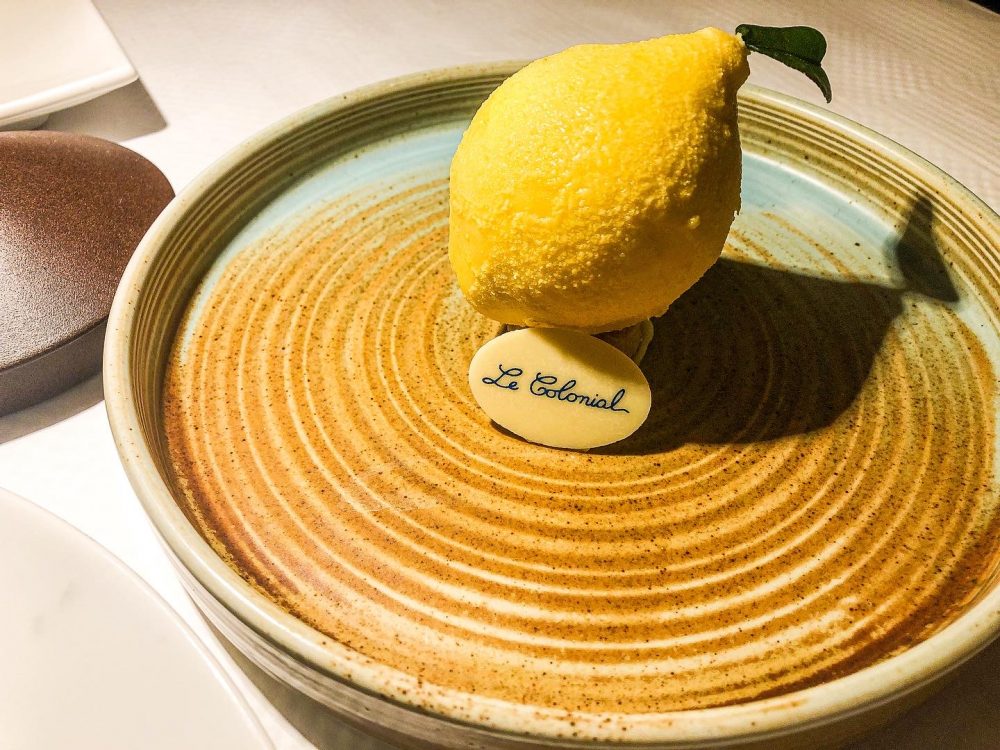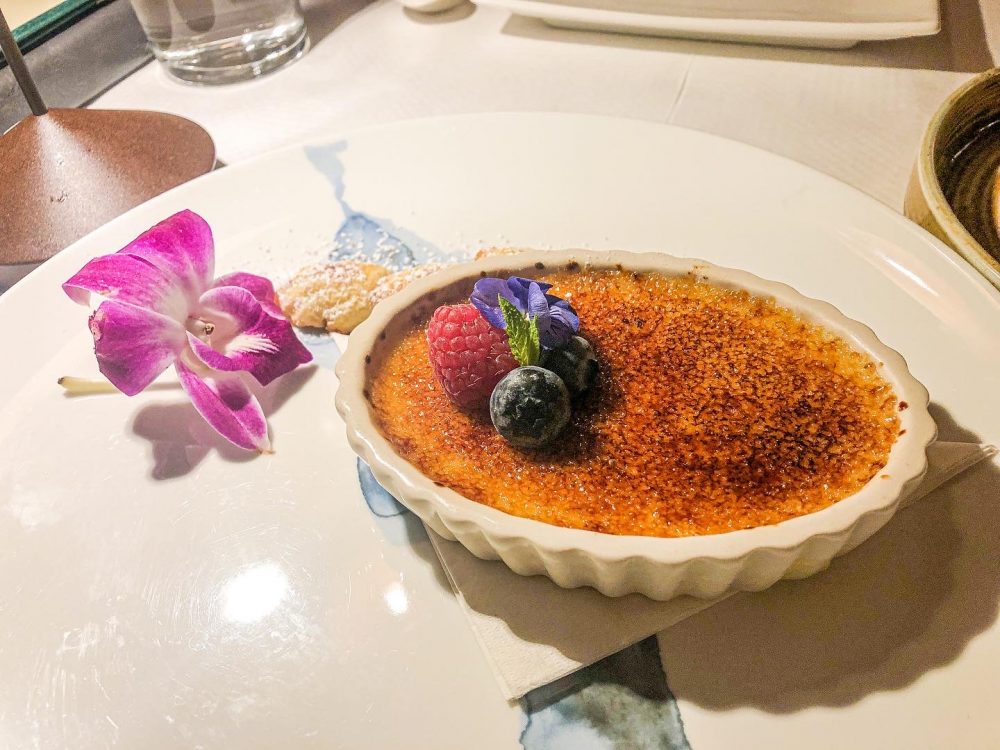 If you aren't already familiar with the Le Colonial menu, it is expansive and has something to fit everyone's taste or diet. We only had room to consume these few dishes (plus a side of crispy Brussels sprouts) but the vast offerings of small and large plates are guaranteed to satisfy every craving. The dishes are a bit pricey, especially considering the portion sizes but the quality, love and care of the ingredients makes it worth every penny.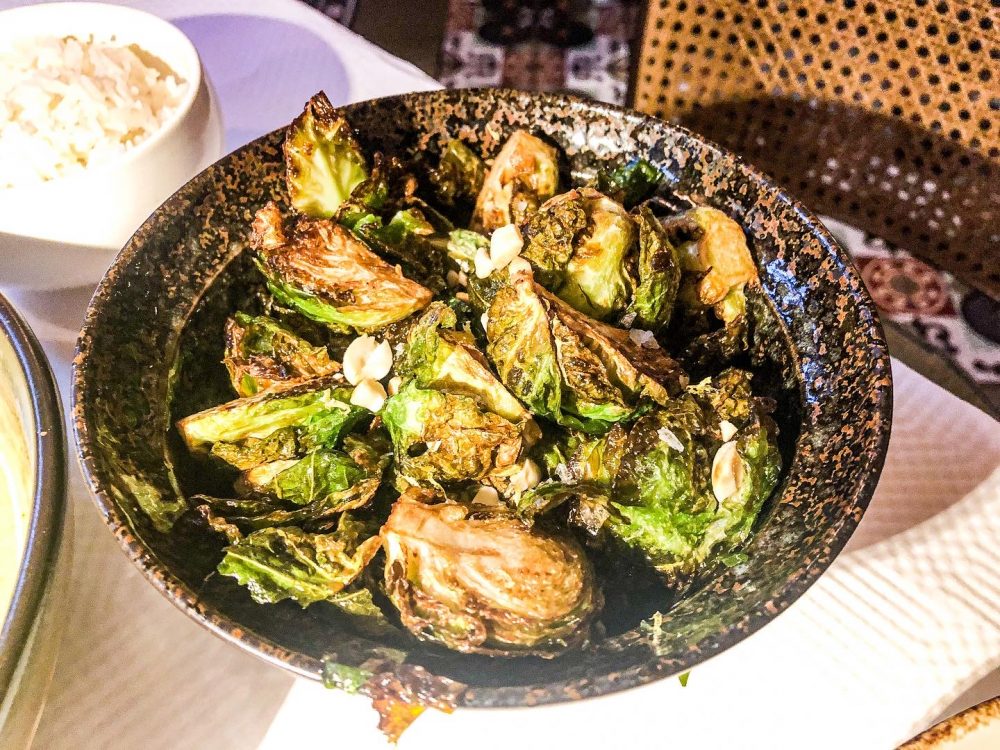 Le Colonial Lake Forest is located at 655 Forest Avenue. There is free parking across the street, making it convenient for us city-dwellers to head up for a visit to the quaint suburb. They open at 11:30am every day of the week.