---
On a quiet corner in the heart of Lakeview lies Farm Bar, a true culinary love letter to the Midwest. A part of the Farmheads Restaurant Group, Farm Bar boasts a menu featuring regionally-sourced ingredients, many hailing from the owners' Wisconsin farm, Brown Dog Farm. Midwestern staples can be found scattered across their dinner menu plus a few unique takes using those hyper-local ingredients. 
Though the 'appetizer' section is labeled 'Be Social and Share', I must protest on one thing. Farm Bar's Wisconsin Cheese Curds are NO JOKE and I actually don't want to share them at all...not even with my Wisconsin-native boyfriend, a self-proclaimed cheese curd connoisseur. The accompanying house made ketchup is legendary and must be tasted (and will be enjoyed) by everyone. Yes, even YOU, ketchup-haters. Lest we forget about the yummy spicy curd sauce that comes with it too but it wasn't the curd sauce that I asked to take home that night.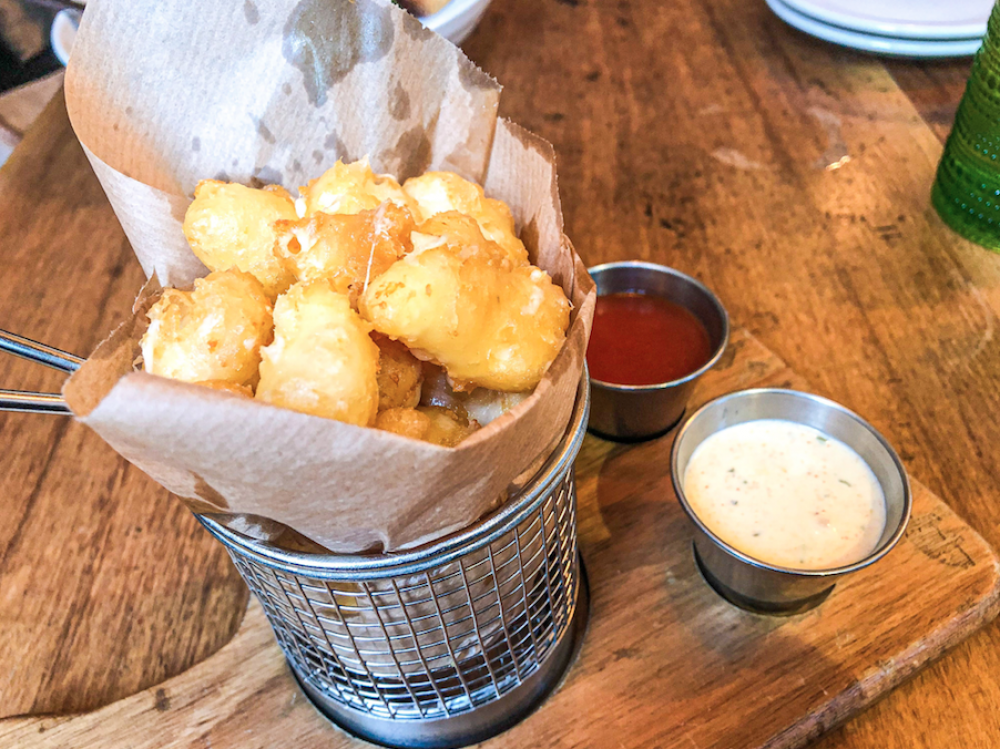 A recent addition to the shareables menu is the Grilled Vegetable Crudite. Gently charred artichokes and lightly roasted tomatoes lend beautiful acidity to Farm Bar's addictive hummus underneath. Lightly dressed arugula provides a healthy bitterness but most of all, this dish had me at the pickled ramps (#rampszn). As we tend to find at every restaurant, the ratio of sourdough bread to hummus was off but that's what spoons are there for.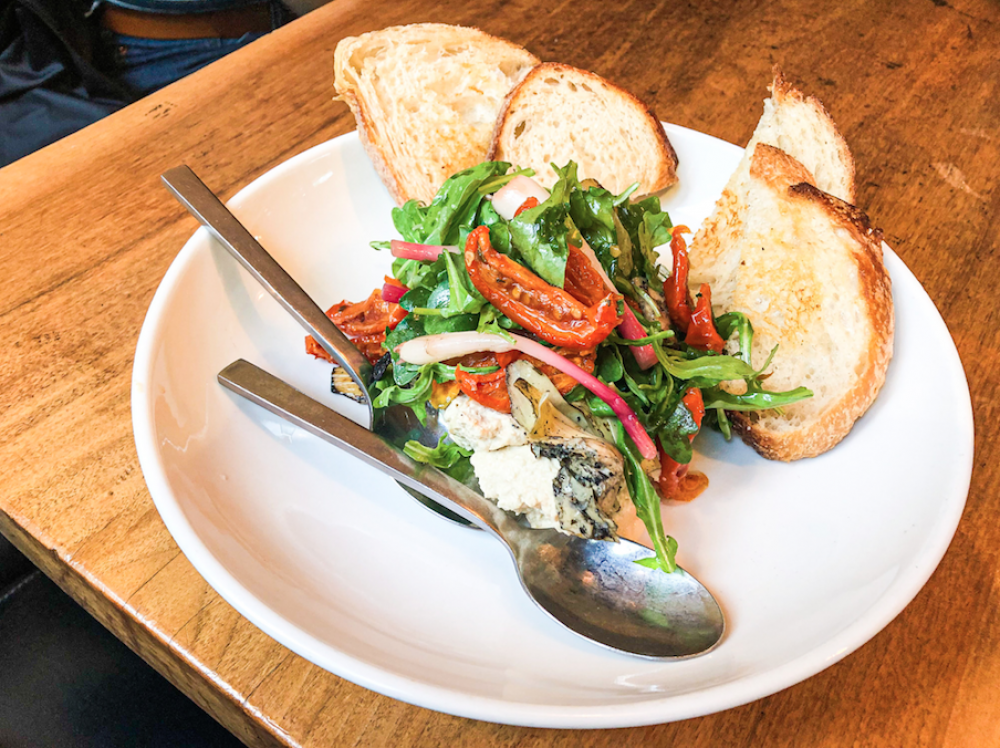 As a mitten-state native, I truly appreciated the homey flavors of their Michigan Harvest Burger. Messy, as any good burger should be, this patty is topped with sour cherry cider jam, caramelized onions, herbed goat cheese and arugula between a soft, butter bun. Served with an obnoxious amount of hand-cut fries, those extra cups of house made ketchup just might come in handy (*spoiler, they did).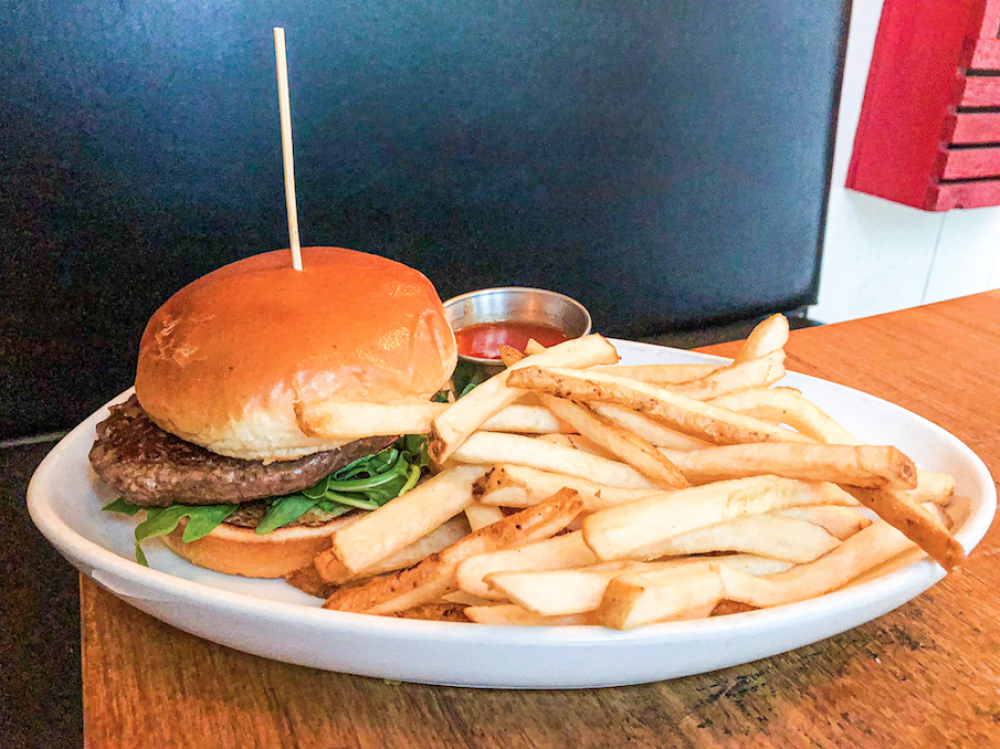 We kept riding the burger train on our visit, enjoying the complex and healthier Old World Grains "Veggie" Burger. Shaped with a blend of forest mushrooms, poblano peppers and garlic, this burger is simply stacked with LTO between a mayo-slathered, butter bun. No Farm Bar plate is complete without MORE fries!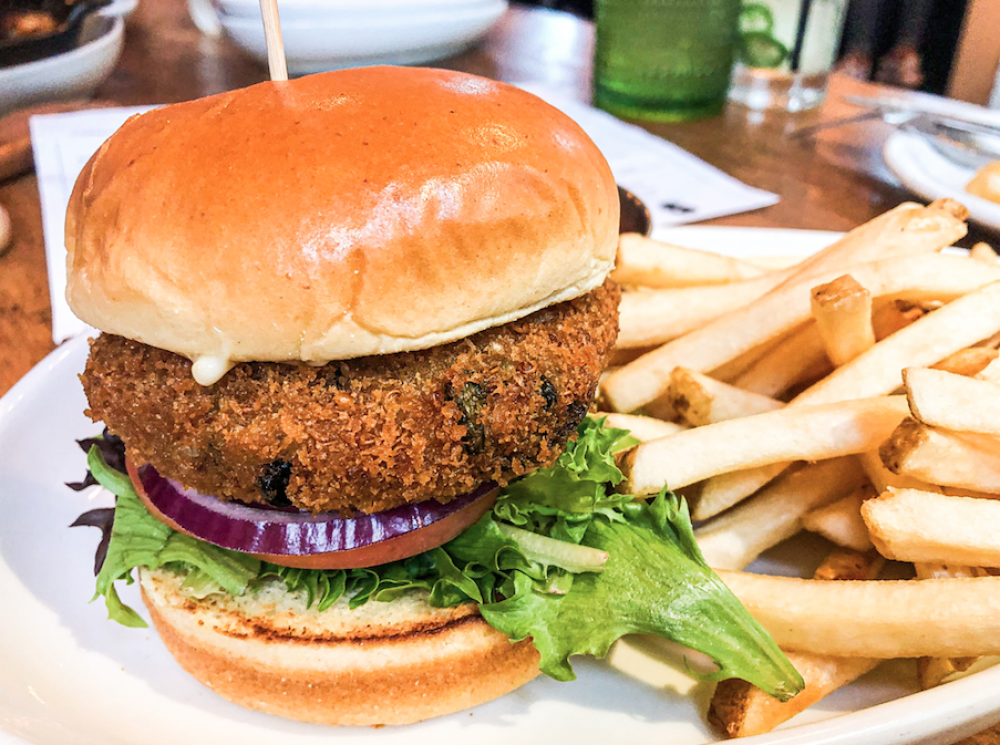 Add to your meal with a side order of Baked Cheddar Mac 'N Cheese or the roasted veggie du jour. Don't forget to pair your regional dinner with this neighborhood haunt's signature cocktails. For a boozy concoction, go for the Brown Dog Old Fashioned, another nod to a Wisconsin staple featuring Chicago Spirit Bourbon, Rhine Hall Oaked Apple Brandy, honey syrup, house made Brown Dog Farm Black Walnut Bitters and orange bitters. Or sweeten the evening with the smooth Bees Knees made with BubblyBee, a new sparkling wine made with honey from their very own Brown Dog Farm in Wisconsin. The sparkling honey wine joins the list of menu items that promote locally, sustainably sourced products. Chicago Spirit Gin, Golden Falernum Liqueur, lemon and a garnish of Brown Dog Farm Honey candy complete the Bees Knees.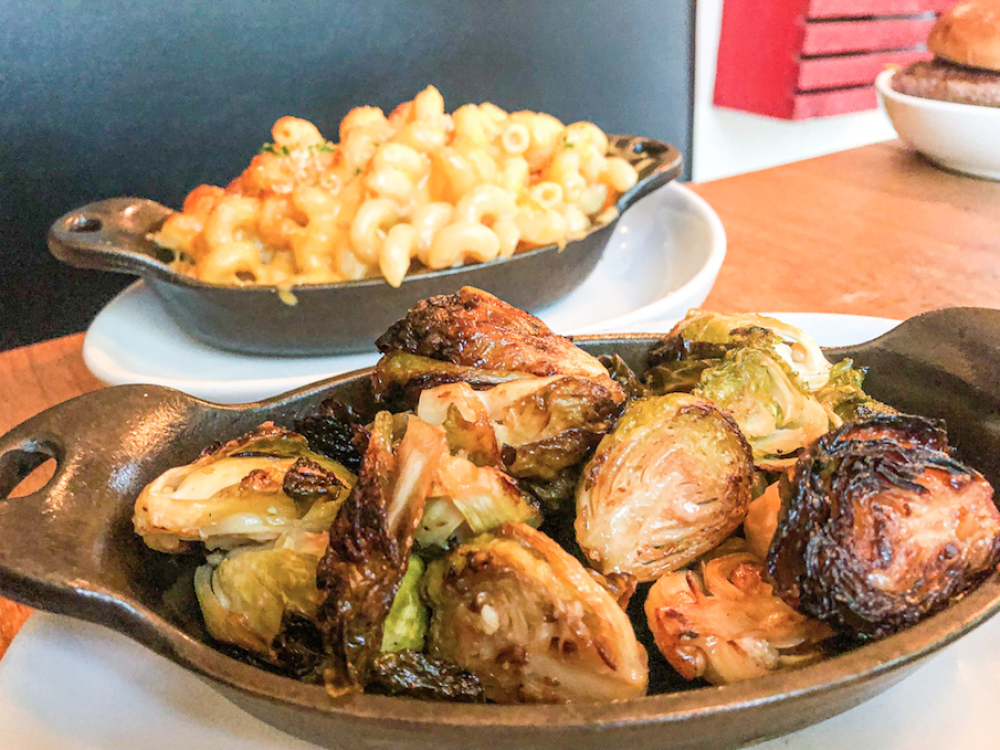 Farm Bar also offers daily Supper Club specials serving up comfort meals all week long. The supper schedule is as follows:  
Monday – Meatloaf Dinner 
Tuesday – Flank Steak Burrito Dinner 
Wednesday – Fried Chicken and Buttermilk Biscuit 
Thursday – Smoked Ribs 
Friday – Wisconsin Style Fish Fry 
Saturday – Short Rib Pot Roast 
Sunday – Spaghetti and Meatballs 
Located at 1300 W Wellington Ave, Farm Bar is open Monday-Wednesday 4PM-10PM, Thursday-Friday 11AM-10PM, Saturday 10AM-10PM and Sunday 10AM-9PM. Brunch is also served on the weekends from 11AM-4PM.