---
I have been writing for Chicago Food Magazine for just about eight years now and rarely does a dining experience stand out more for the service than the food. I recently dined at the Albert, located on the ground floor of Hotel EMC2 in Streeterville. Don't get me wrong, the food was fantastic but what I'll remember most about the evening was how amazing the staff was. From the pure passion and creativity oozing out of the able hands of the bar team, to the attentiveness and warmth of our waiter, to the love and inspiration put into each element and dish by Executive Chef Steve Chiappetti. Every aspect of the dining experience impressed me more than many that came before it. Here is what we tasted, all of which I highly recommend being on your menu next time you find yourself at the Albert:  
Start the evening off with something light and vegetarian and order the fried Artichoke. You'll want to eat the plate clean once you get a taste of the lemon gremolata generously scattered atop each wedge of artichoke. This dish has all the right textures and flavors to launch your palate into dinner.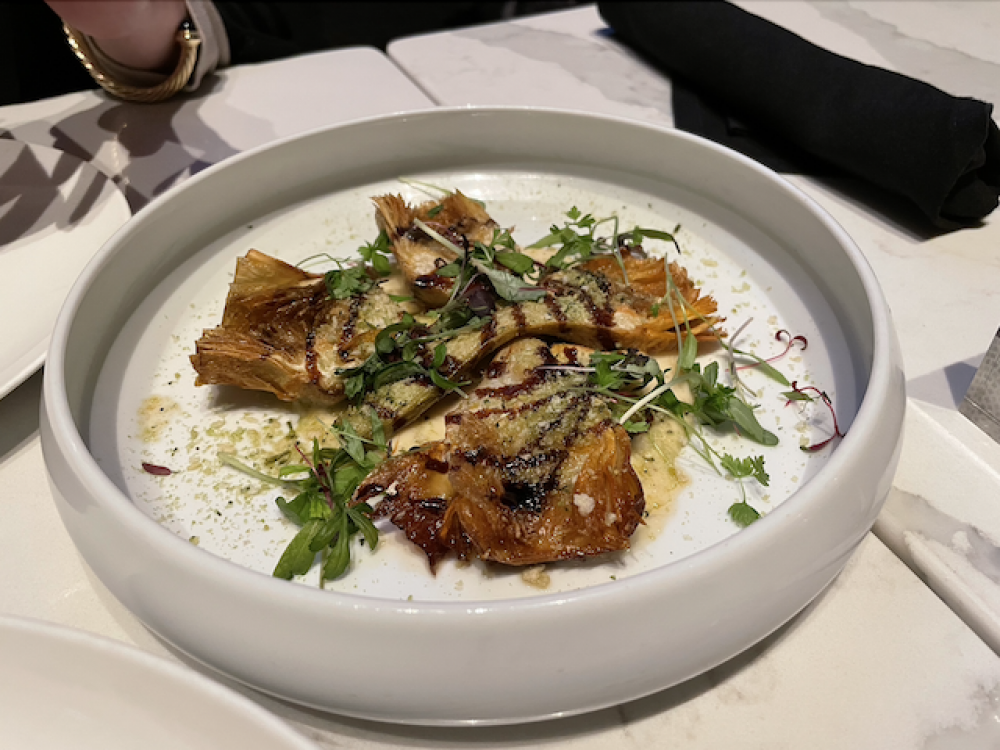 I wouldn't classify the Albert's Crudo as "crudo" per se but rather more as seared tuna. A salty, seared crust borders the deeply pink fish creating a perfectly succulent bite to start off any meal.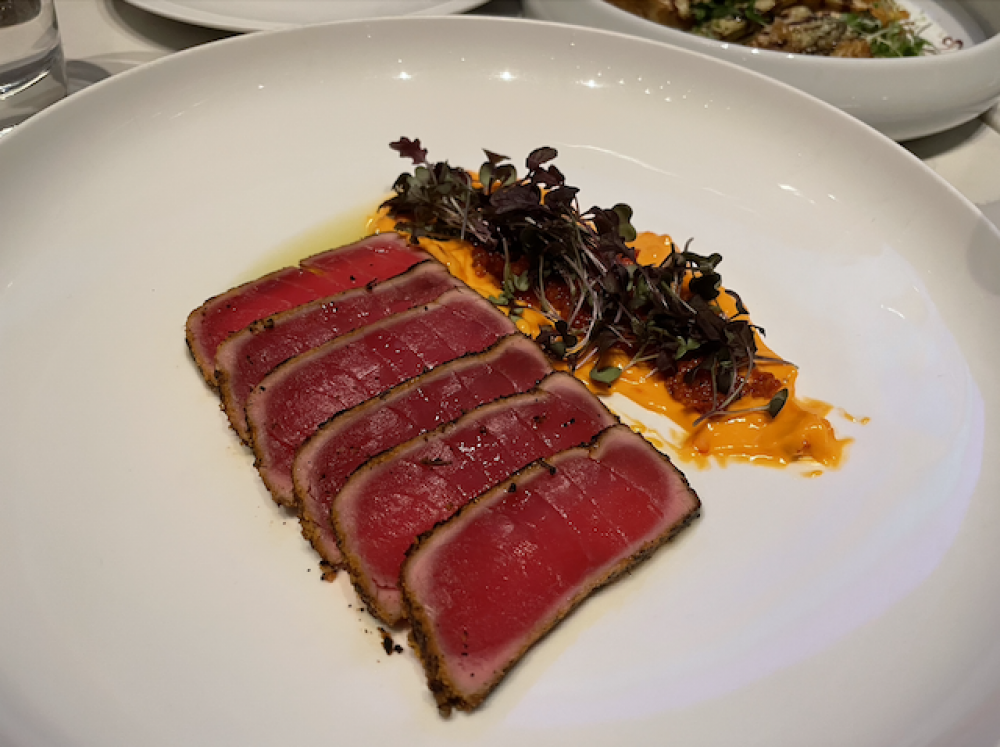 Rounding out the antipasti course, the Smoked Duck is delicate yet stunningly flavorful. Topped with fresh bits of mango and a subtle black truffle relish, each perfect slice of fowl will melt in your mouth and your plate will be empty before you know it.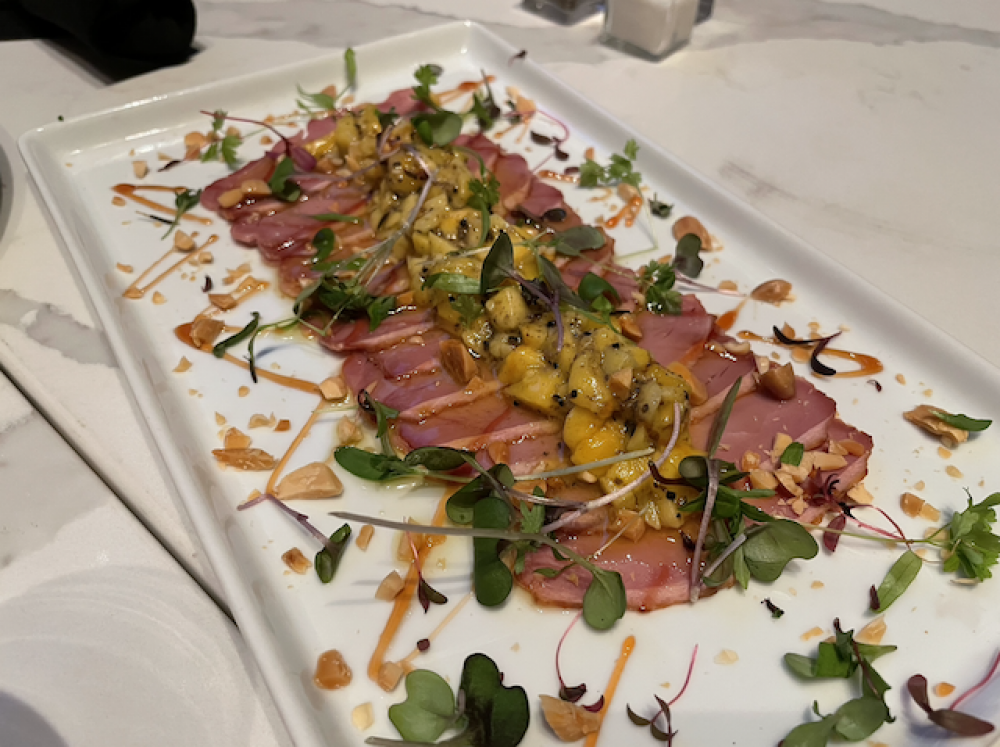 You'll be missing out if you don't order the shareable Polenta Board, an almost sensual tableside presentation with accoutrements like sauteed mushrooms, roasted tomatoes or housemade pesto, all based on the chef's whim of the day.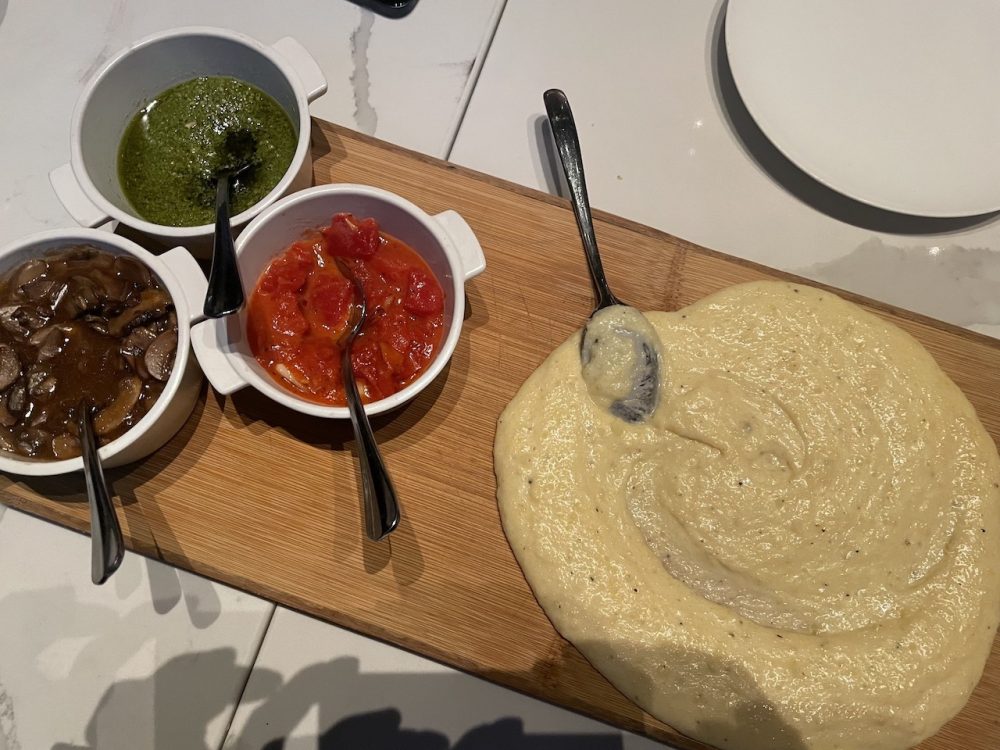 As a lover of all things pasta, I appreciate the smaller portion size of each of the Albert's pasta dishes. This way, guests can try a few of the offerings, instead of settling for just one. My favorite from the bunch is the Tagliatelle with braised veal and beef, gliding through a chianti reduction.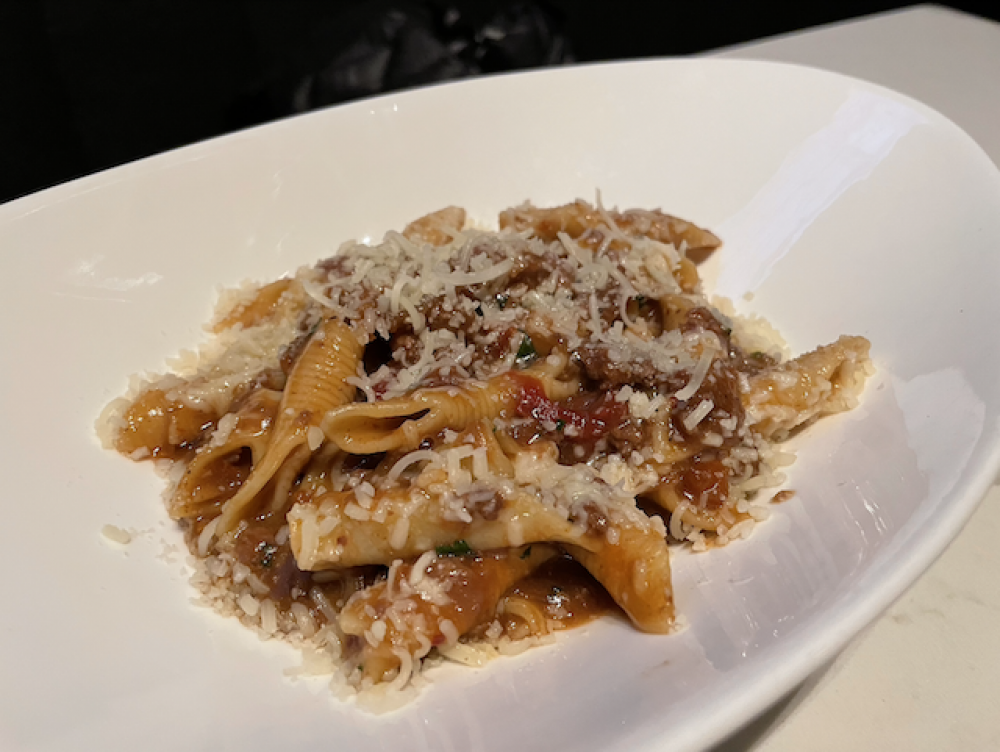 For those that can't ever have enough truffle in their life, the Ravioli with three cheeses, white truffle cream sauce and marsala glaze and the Ravioletti featuring braised short rib, sliced black truffles, cacio e pepe sauce and candied walnuts, are both divine and won't disappoint on that rich, umami truffle flavor.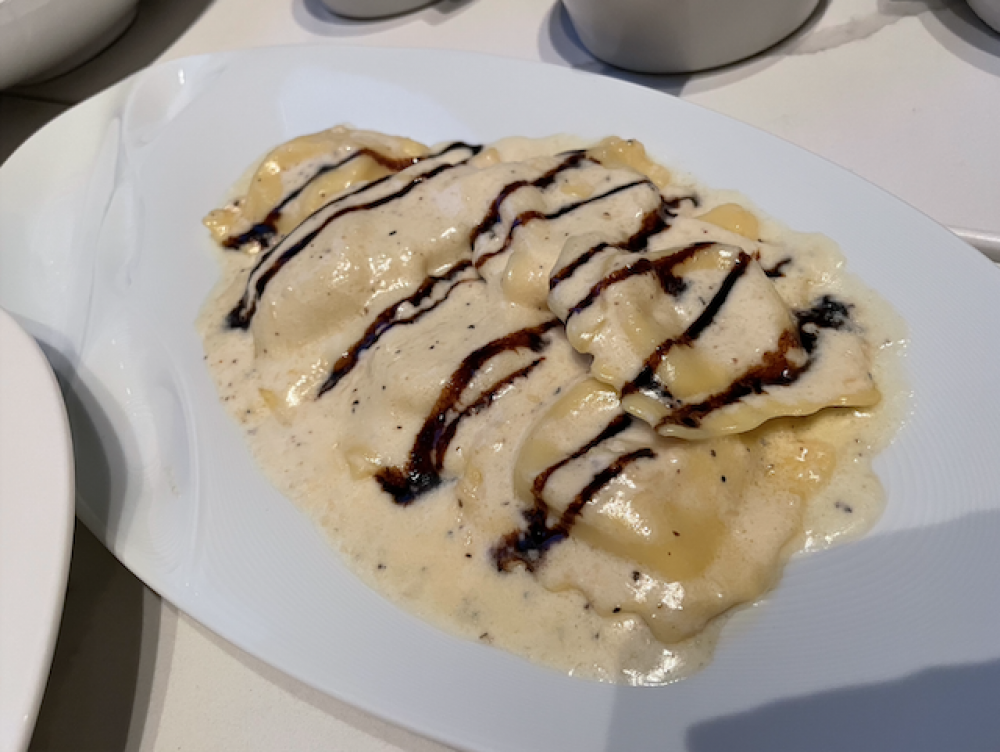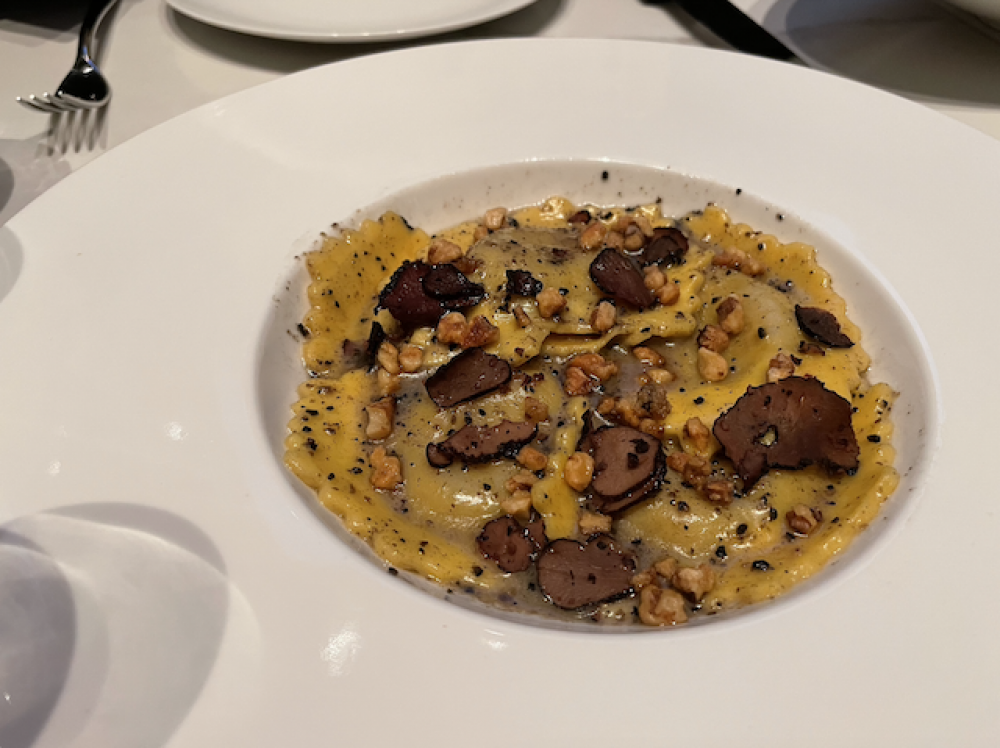 Guests can (and should) really splurge on the Albert's Ribeye, a whopping 24oz, bone-in slab of meat. Crusted with a holy combination of garlic and herbs, this mouthwatering cut will have meat-lovers rejoicing! Throw in veg-forward sides like the Crispy Brussel Sprouts, Honey Mint Glazed Baby Carrots or Layered Potato Torte, and you have yourself a well-rounded dinner course.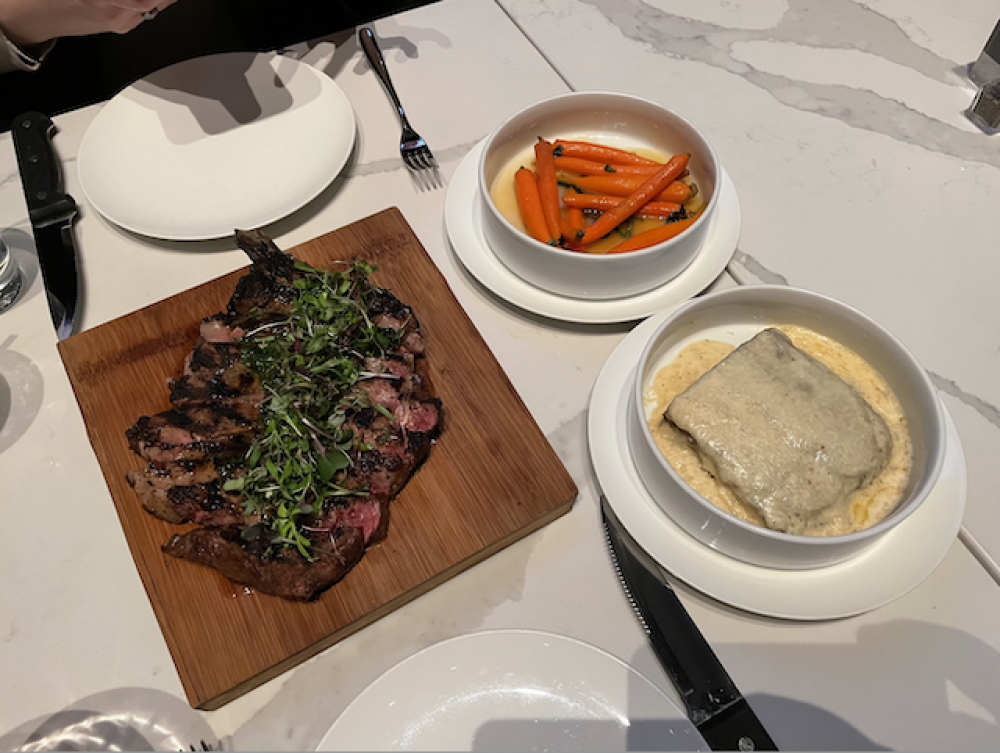 Cheesecake fans will devour the Albert's version, made thick by ricotta and just sweet enough thanks to the crunchy, crumbled amaretto and a hint of acid from preserved lemon.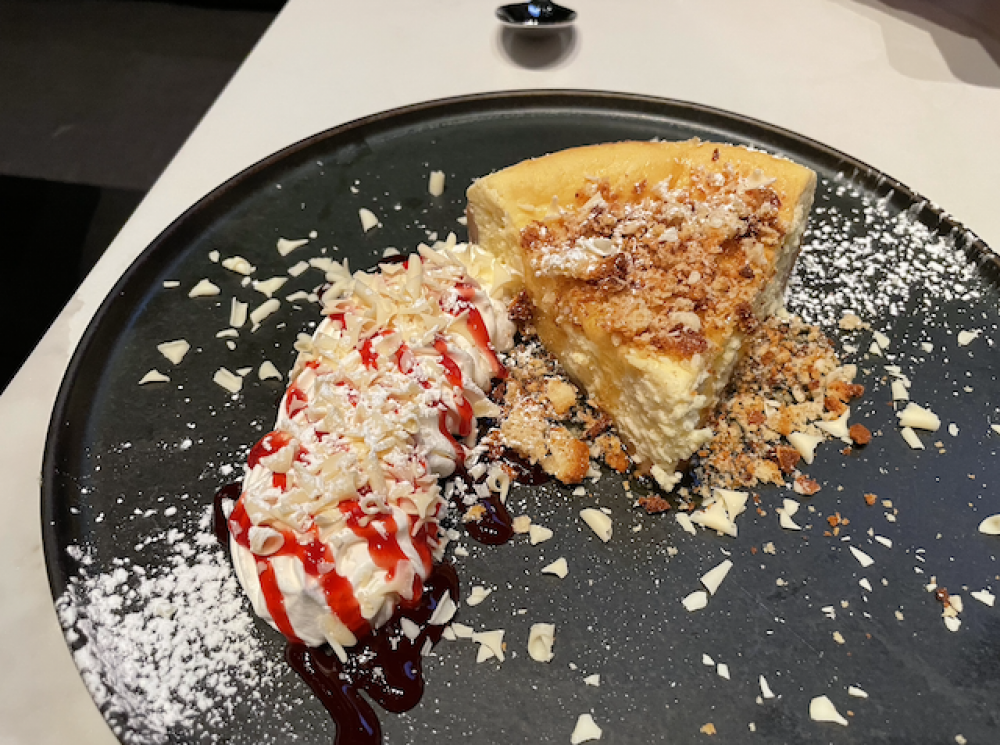 Based on Chef Chiappetti's family recipe, the Olive Oil Cake literally takes the cake in the dessert category. Crunchy bits of pistachio and flowered honey lend texture and a slightly darker color to a normally smooth, lighter-hued cake. Swipe your forkful through the river of sweetened cream and orange curd so that each flavor profile can hit your palate.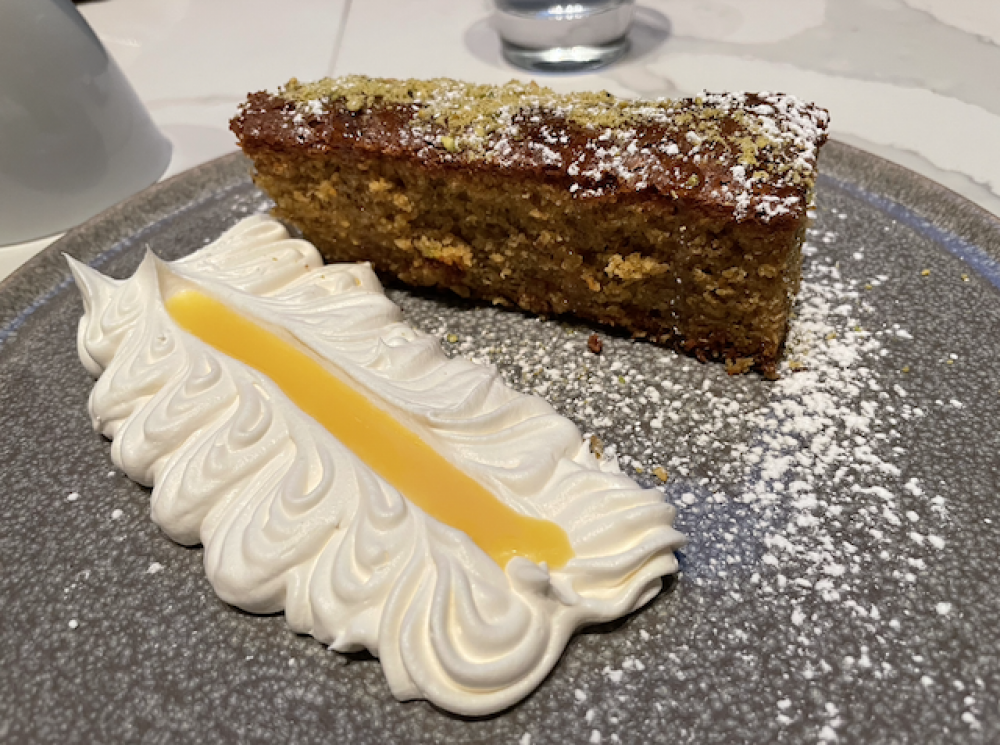 It was too late in the evening for the caffeinated Affogato Bomb but the tableside presentation and mysterious delight within intrigued me enough to take a few bites. Presented in a short martini glass, the spherical, flourless chocolate cake encapsulated a treasure of mascarpone gelato and Illy espresso, before slowly melting from the cascading waterfall of caramel sauce. Rich and almost boozy tasting, this dessert puts the 'cap' in nightcap.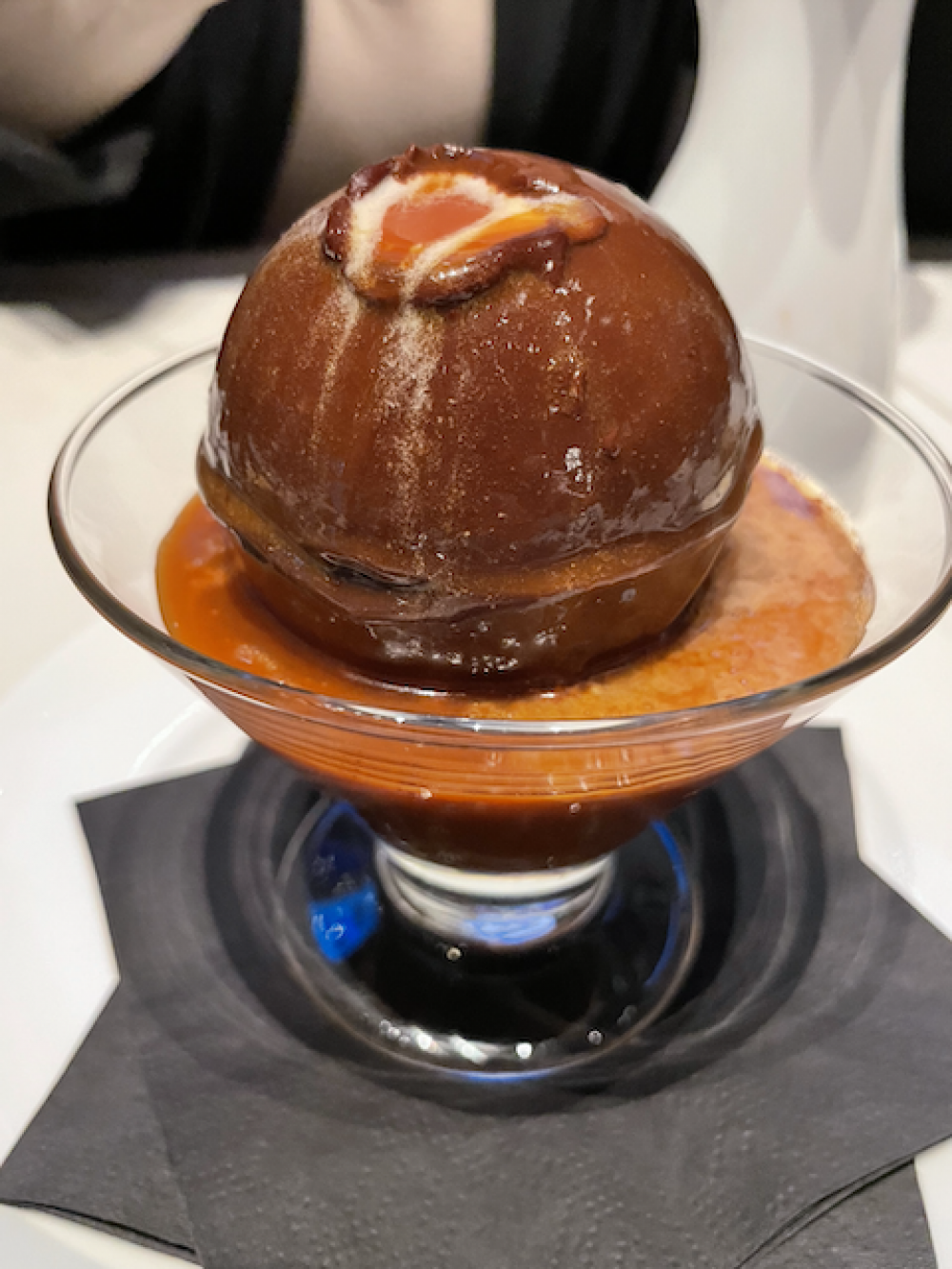 the Albert is located within the Hotel EMC2 and is open for breakfast, weekend brunch, happy hour and dinner. Enjoy the dinner selections mentioned above, daily at 5pm.