---
In case you missed it last week, The Loyalist welcomed Legent Bourbon and celebrated Japanese chef, Kentaro Nakahara into their kitchen for one night only. Known for his expertise with premium Japanese wagyu beef, Chef Nakahara took The Loyalist's mega-popular burger and put his own unique twist on it while The Loyalist mixologists crafted complementing Legent Bourbon cocktails. Together, Nakahara and The Loyalist Chef de Cuisine, Julio Morales created an experience that pushed the boundaries on two American staples, bourbon and burgers, using cultural nuances, global techniques and expert craftsmanship.  
After an overwhelming response from Chicagoans to experience this once-in-a-lifetime dining opportunity, The Loyalist used a ticket lottery system to gift a mere 22 fortunate diners out of over 4,000 submissions a seat at the Legent Bourbon x The Loyalist table.  
Prior to slamming down Nakahara's handcrafted burgers, the evening's lucky guests were led through a bourbon tasting by Senior Legent Ambassador, Adam Harris. Four thirst-quenching bourbon tastings opened the door to the cocktail pairing of the evening, the Rising Sun, made with Legent Bourbon, apricot liqueur, lemon juice, simple syrup and garnished with an orange peel.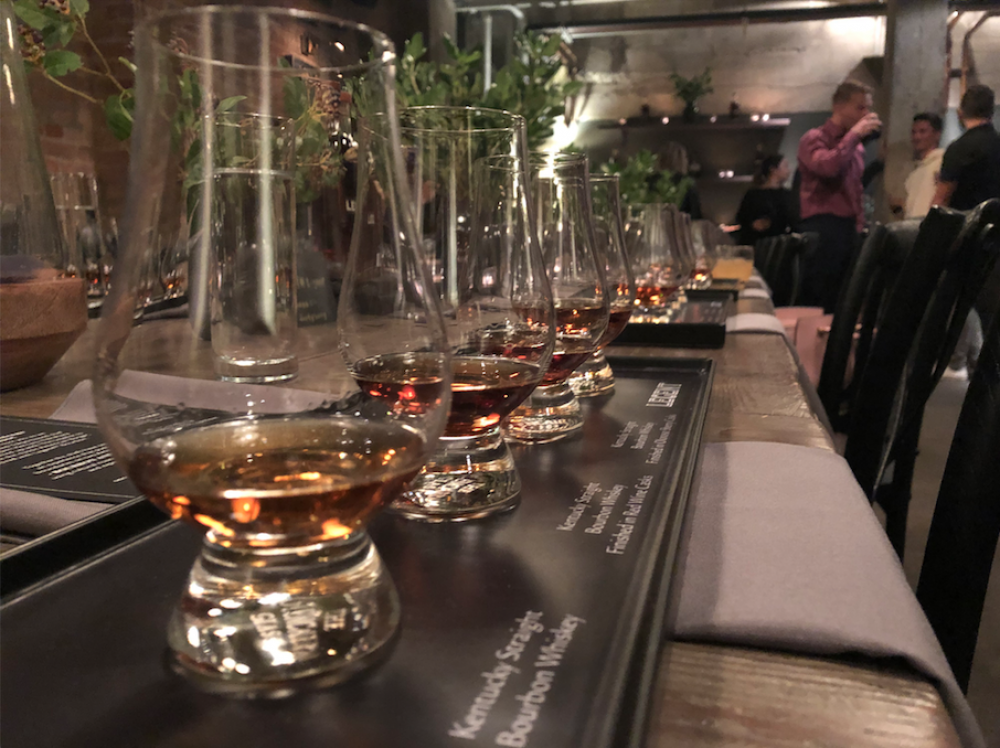 Then came the unforgettable and very filling burger. On any average night, The Loyalist diners can dive into their classic American cheeseburger made with a blend of short rib, chuck and ground bacon, then topped with house made pickles, American cheese, onions and onion-infused mayo on a sesame seed bun.  
"The cheeseburger is nothing too complicated, but each ingredient was carefully chosen with the best quality ingredients and what would work well together. It can be a little messy to eat, which is how it got its nickname The Dirty Burg," Loyalist Executive Chef, John Shields said.  
Nakahara's take on the 'Dirty Burg' was no less messy with two smashed American wagyu beef patties topped with American cheese, charred, pickled and grilled onions, a special collaboration sauce with the West Loop restaurant all on a potato roll bun. The divine burger was made complete with a side of French fries paired with Legent Bourbon-infused cheese dipping sauce.  
"Our burger was made with Legent in mind," Nakahara told us. "The pairings with the curated Legent cocktail menu really complemented the food."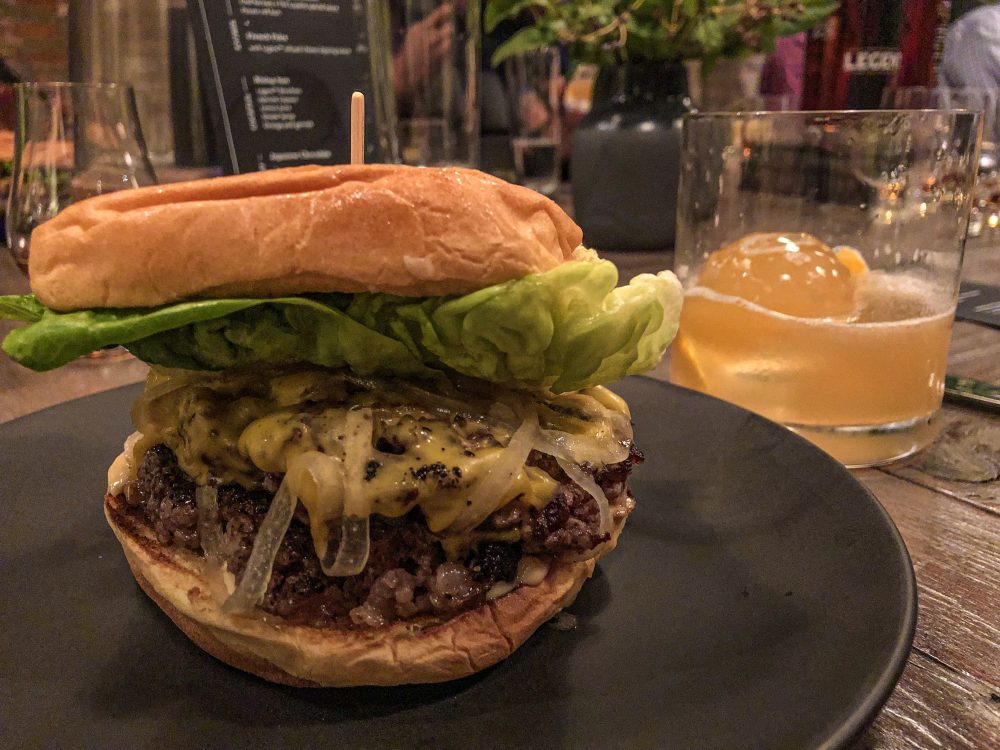 To round out the meal, guests were treated to Japanese dark and milk chocolate medallions to cleanse the palate and took home a bottle of Nakahara and The Loyalist's special collaboration sauce.  
"We always enjoy the chance to work with other chefs across the country and were excited to work with Chef Nakahara traveling all the way from Tokyo. For the lucky ones chosen in the ticket lottery, we knew it would be a fun and delicious experience," Shields added. "We like to keep things interesting for our guests and are constantly changing our menu with what's in season from The Farm. This was another opportunity to do just that and surprise our guests."