---
Pizza lovers, rejoice! Home of the original Chicago Deep Dish Pizza that started it all, Pizzeria Uno® products are now available online at Harry & David®. 
The Original '43 Deep Dish was the creation of Ike Sewell, who created it at the corner of Wabash and Ohio in 1943. It was described as having a "buttery, out-of-this-world crust that had a tall edge like a fruit pie." Combining authentic Italian spices, vine-ripened tomatoes with more Pecorino Romano cheese than people could believe and then baked it for nearly an hour. Locals and tourists alike can still enjoy the delicious recipe at the original restaurant in Chicago and at Uno locations nationwide. 
With quick and easy online ordering at Harry & David, the gift of Pizzeria Uno® can be delivered right to the comfort of home. Each Pizzeria Uno® Deep Dish Pizza is handcrafted with the same recipe and ingredients as the original. Choose from one of six Deep Dish pizzas including Veggie Lover, Meat Lover and Original in mix and match varieties. The entire assortment can be found here. 
You can easily prepare Uno pizzas at home in about an hour and a half—you'll know they are ready when their crust is a crispy, golden brown! 
"At Harry & David we are always looking for unique offerings to bring to our customers, and the original Chicago Deep-Dish Pizza that started it all is the perfect comfort food of the moment." says Greg Sarley, Senior Vice President of Merchandising Revenue at Harry & David. "During a time when our customers are looking for comforting stay-at-home meal options, we are thrilled to now offer a variety of fan-favorite Pizzeria Uno products, which can be delivered right to their door."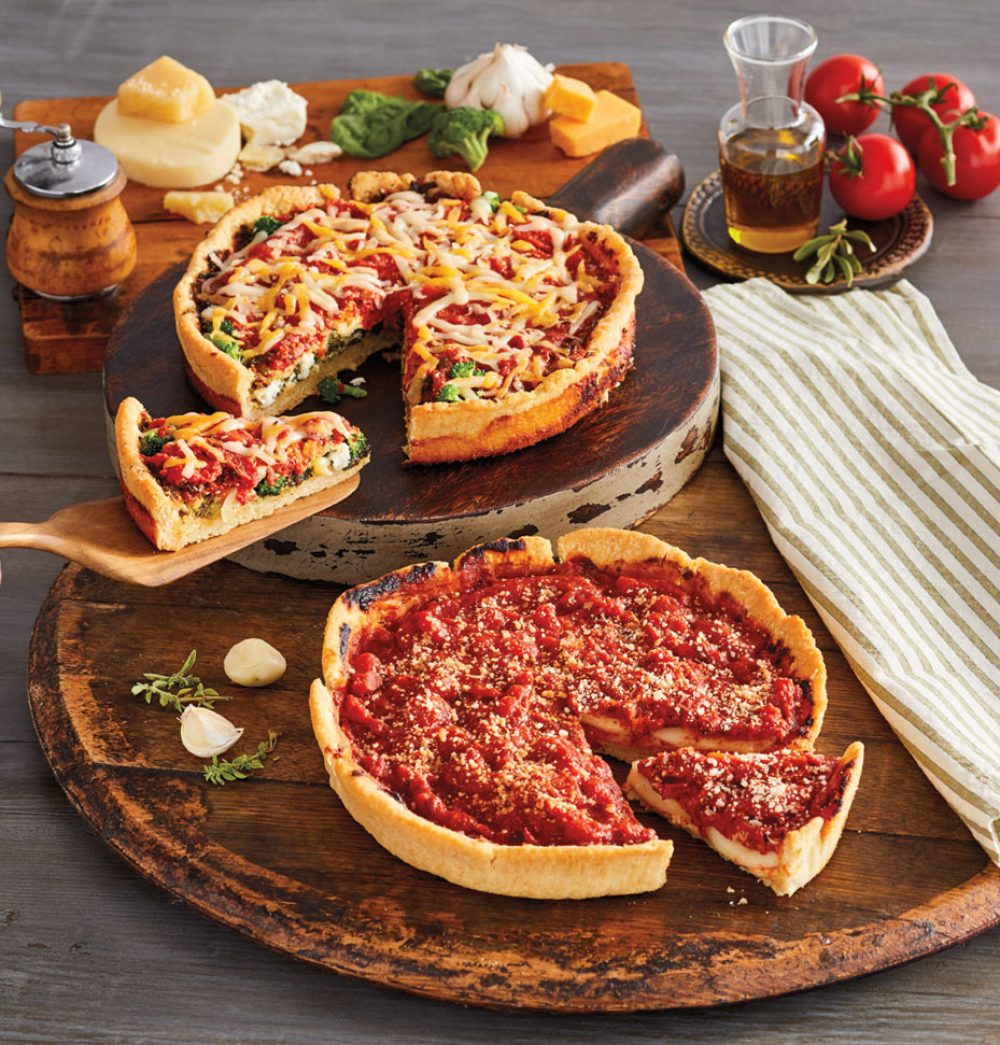 We loaded up our freezer with the best deal in deep dish - the Pizzeria Uno® Original Deep-Dish Pizza Deluxe 3-Pack, and recommend that you do too! This trio of pies offers:  
1 Cheese Pizza: Perfect to leave plain or utilize as a blank canvas for whatever your favorite toppings are! After a raid through the fridge, we topped ours with mushrooms, banana peppers, basil and red onion with a speckling of blue cheese crumbles and freshly grated parmesan...because why not add more cheese?  
1 Pepperoni Pizza: The tried and true favorite by many, this pie will satisfy all of your cravings! Sink your teeth into this classic for a hint of spice and a whole lot of pepperoni flavor to go with that mouthwatering buttery crust. Can't go wrong with having this in the freezer for those nights you just don't feel like cooking! 
1 Numero Uno® Pizza: This 'za is the star of the whole pack! Enjoy Uno's original pie topped with Chicago's finest hometown Italian pork sausage, gourmet pepperoni, sliced peppers, onions, and mushrooms. Similar to our makeshift 'cheese' pizza above but way less vegetarian!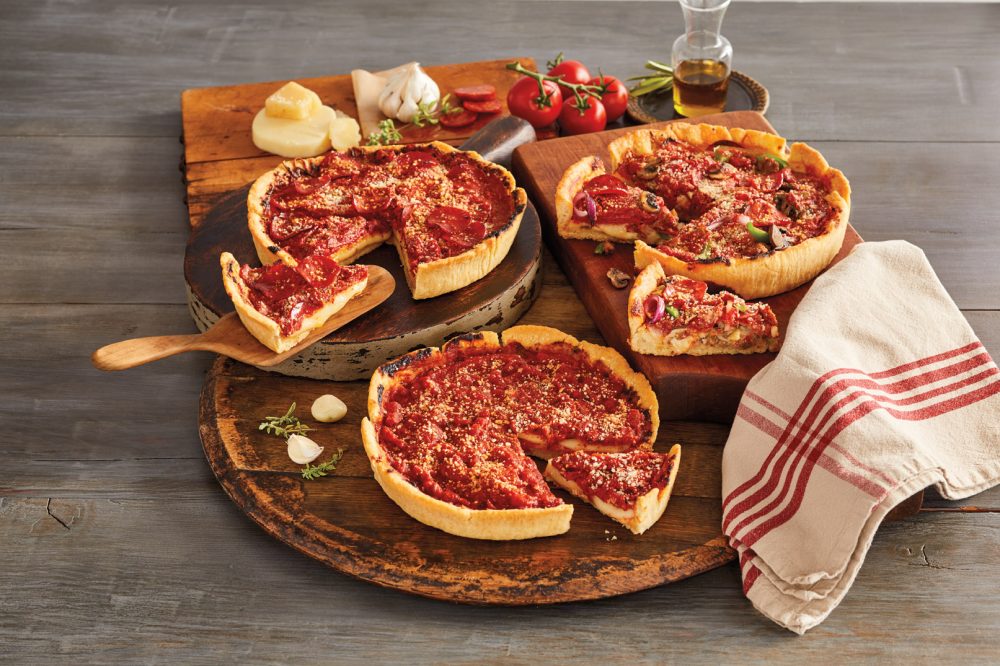 Since 1934, Harry & David has grown to become one of America's premier choice for gourmet gifts. From their signature Royal Riviera® Pears to their all-occasion gift baskets, they strive to provide premium quality and excellence in every way. Now offering a little taste of Chicago to customers around the country, Harry & David continues to innovate and grow towards the future. 
Follow Harry & David on Instagram for a daily dose of delicious inspiration!