---
Located on the second floor of the West Tower of the Hyatt Regency Hotel, The Living Room welcomes guests home. With its cozy lighting and multiple fireplaces, guests can walk in and feel the comfort of their own humble abode no matter how far away they are from the real thing.
With Aviary-trained mixologist, Brian Kim behind the bar crafting up delicious cocktail after delicious cocktail, The Living Room is a great spot for after-work drinks or late-night sips before turning in.
What's Good: The traditional English Pimm's Cup featuring Pimm's No. 1, Tanqueray Gin, Lime, Cucumber, Strawberry and Mint ($14). Kim's take on the Moscow Mule is the Gingin Mule with Dorothy Parker Gin, Ginger Syrup, Lime and Mint ($13). The French 75 continues with the gin themed menu poured with Tanqueray, Lemon and Champagne ($13). On the stirred side of things, the Orange Blossom flavored with Gin, Cointreau, OJ, Fresh Lemon Juice and Club Soda ($13).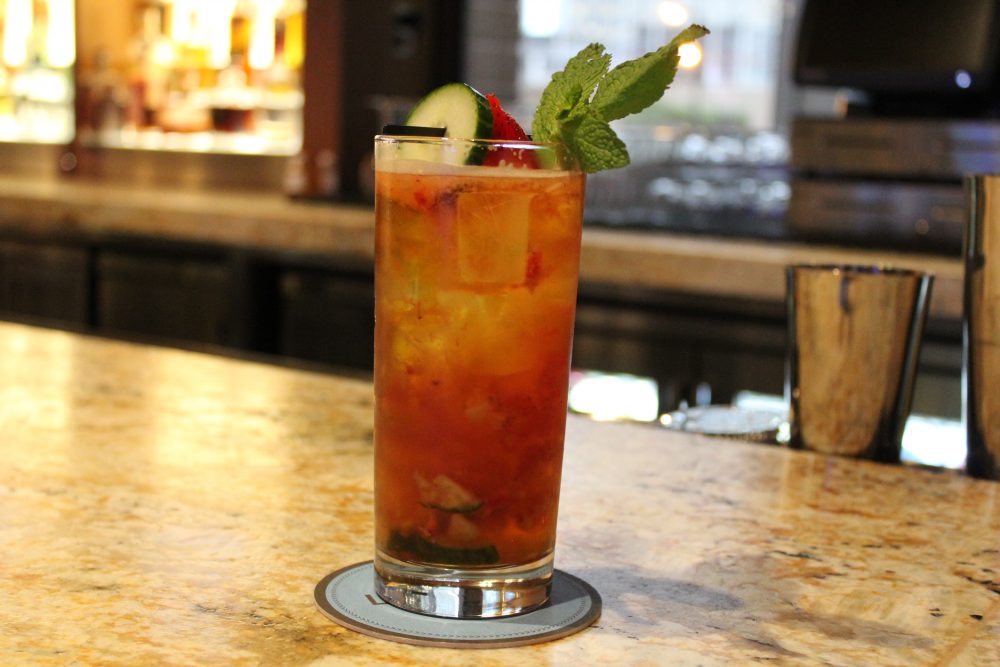 From 5pm-10pm every night, The Living Room features a small plates menu for a delectable dinner or a late bite to eat.
What To Order: Two perfectly tender Mini Pork Belly Sliders accompanied by a Smoked Bourbon Apple Sauce ($14).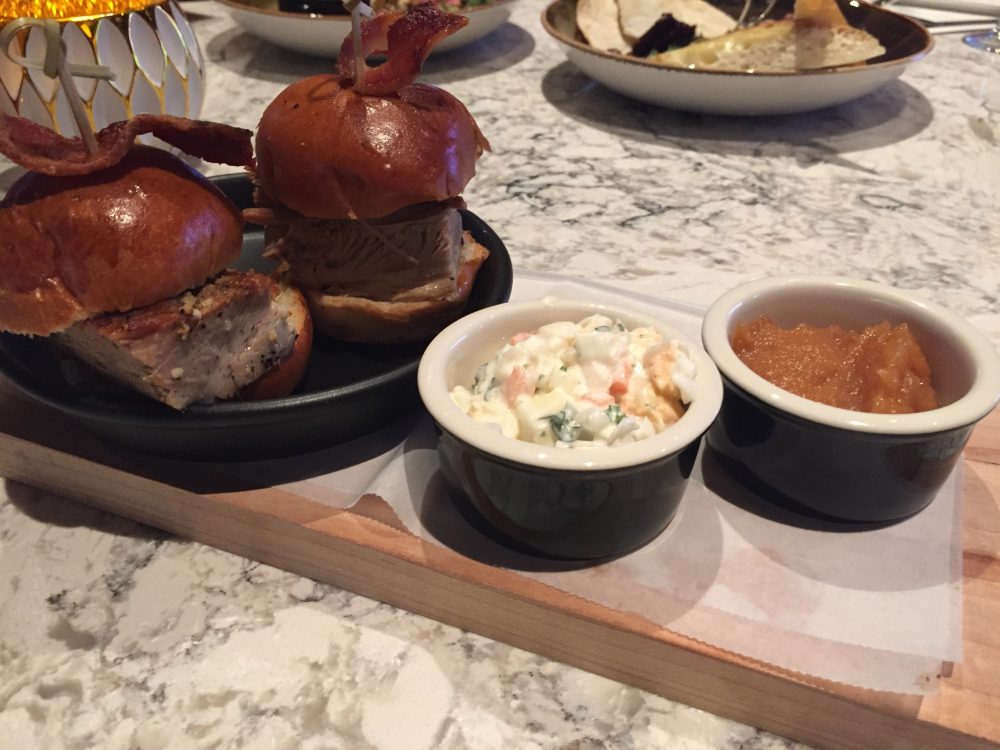 Get greasy with a tray of some Crispy Fried Mushrooms with Boursin Cheese dipped in a White Truffle Cream Sauce ($10).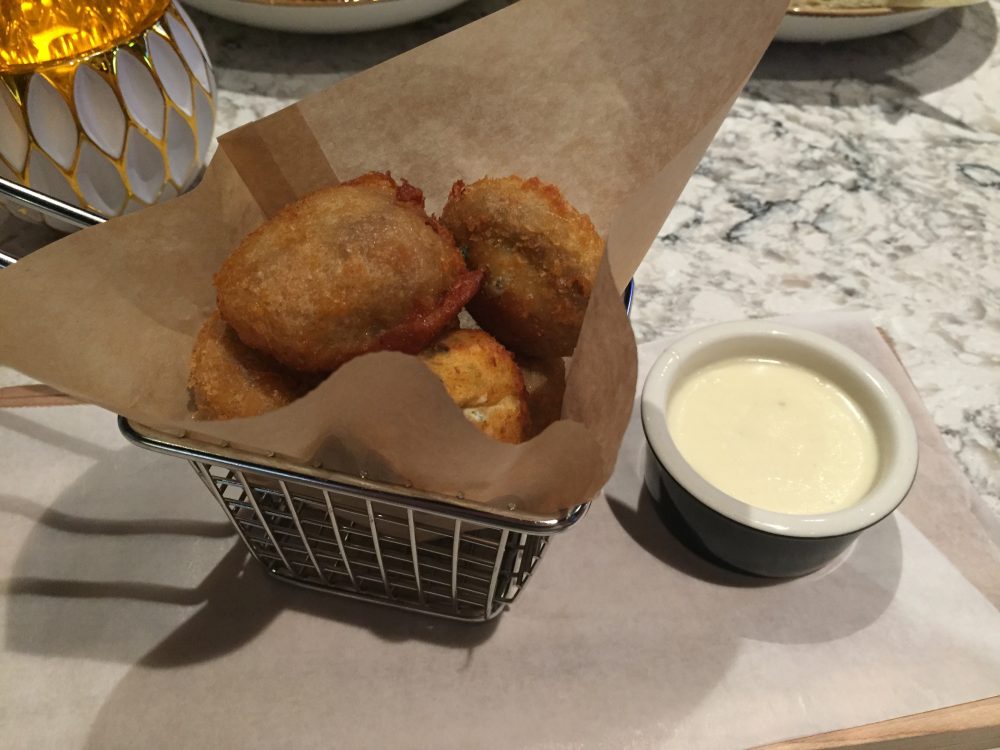 The wildcard and mouthwatering Octopus Carpaccio surrounded by Semidried Tomatoes, Kalamata Olives, Caper Berries and Rocket Greens ($13).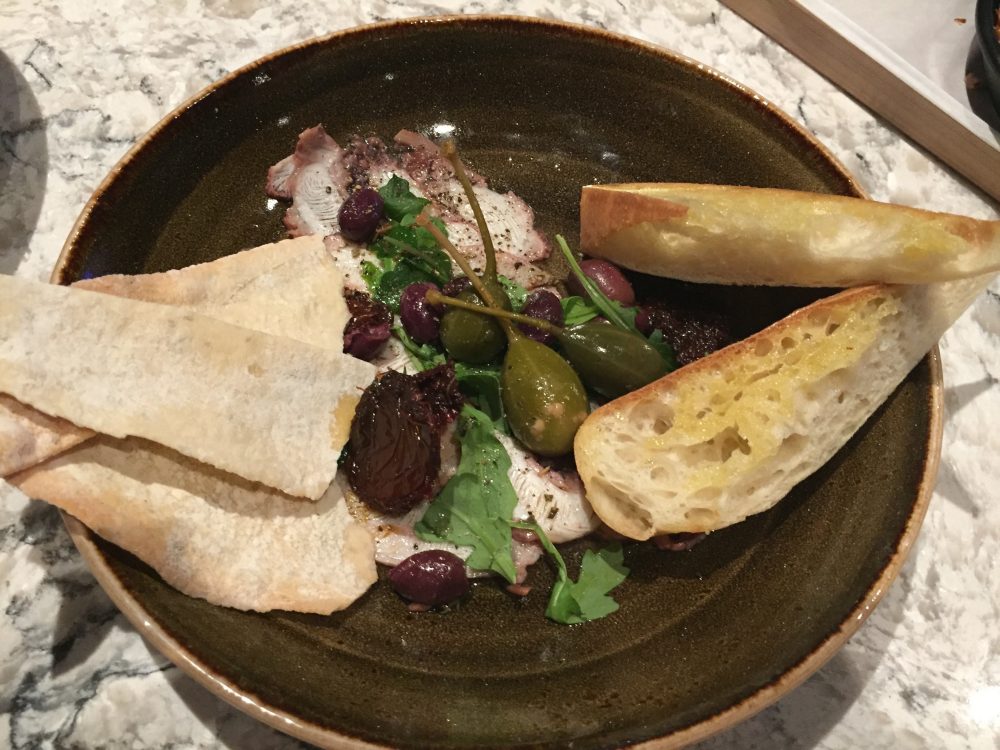 The Living Room also offers a Grab and Go option for those on the run between 7am and 2pm. The Grab and Go menu features quick but healthy breakfast and lunch options including muffins, bagels, sandwiches, wraps, etc.