---
If you haven't tried Fry the Coop yet, we encourage you to get there the next time your fried chicken cravings hit. It's quickly ascended our unofficial list of best fried chicken spots in Chicago. Whether you live in the city or surrounding area, they've got five locations to get your fix. With the option to pick your heat level (choose from: Country (no heat), Mild, Medium, Hot, Crazy and Lil' Insanity), you can go as safe as you want or push the limits of your tolerance with a delicious selection of sandwiches, tenders and a few top-notch side pairings.  
You can't go wrong with the classic Nashville Fried Chicken Sandwich. Typically, Nashville fried chicken is prepared HOT so if you want to be authentic, get it on the spicier side. Don't worry too much about it being overly spicy, the coleslaw, pickles and accompanying Coop Sauce will keep things cool on the palate.  
For a little sweet and spicy kick, the Spicy Butter Fried Chicken Sandwich is a blissful mess. With nothing but spicy honey butter to top the perfectly fried chicken, you won't need much extra heat on this one!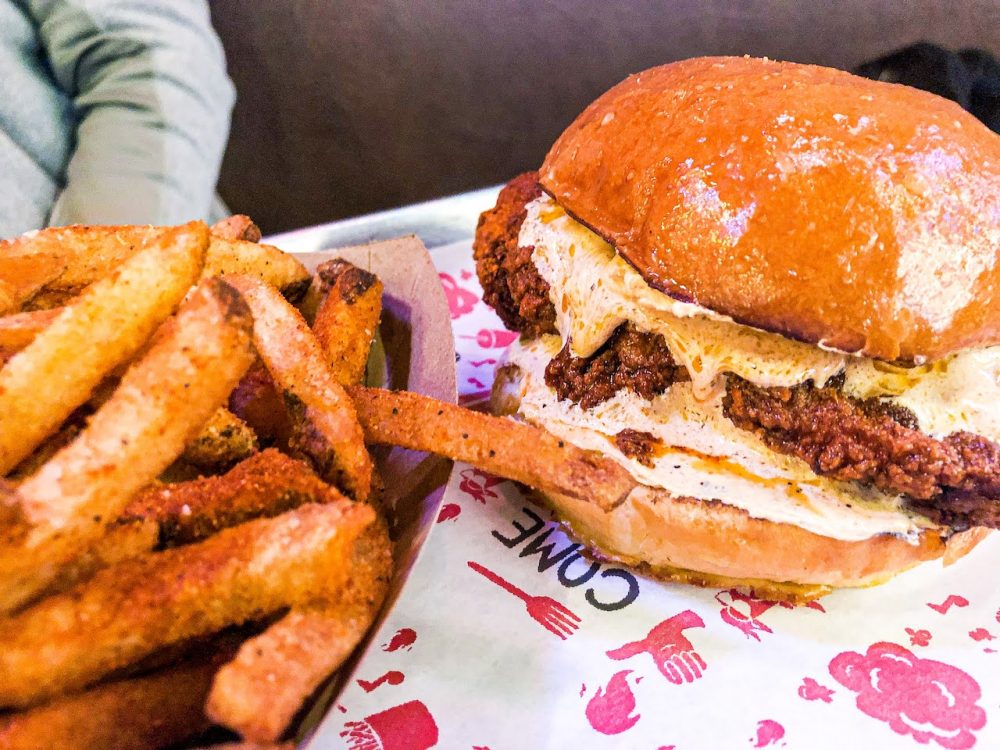 The Donut Fried Chicken Sandwich offers an indulgent twist using a glazed donut in lieu of a typical brioche bun. With the simplest toppings of pickles and Coop Sauce, this sammie delights the senses with every bite! 
If you don't want the bread but love fried chicken, you can opt for the tenders! Choose from 3 or 5 pieces, your desired spice level and get a beautiful basket served with pickles and your choice of sauce.  
Add a little breakfast flare to your meal with the Chicken & Waffles - served with two tenders, a homemade waffle prepared with smoked bacon and pearl sugar, spicy honey butter and of course, a warm maple syrup! 
Throw in a side with whatever you choose - we recommend the seasoned fries, double-fried in beef fat and seasoned to addicting perfection. House fries, cheese fries, mac & cheese, potato salad, and coleslaw can also be enjoyed alongside your fried chicken meal.  
New to the menu are the Messy Fries, seasoned fries piled high with coleslaw, Coop Sauce and pickles. Add chicken if you'd like and share with at least one other person because this is a LARGE order.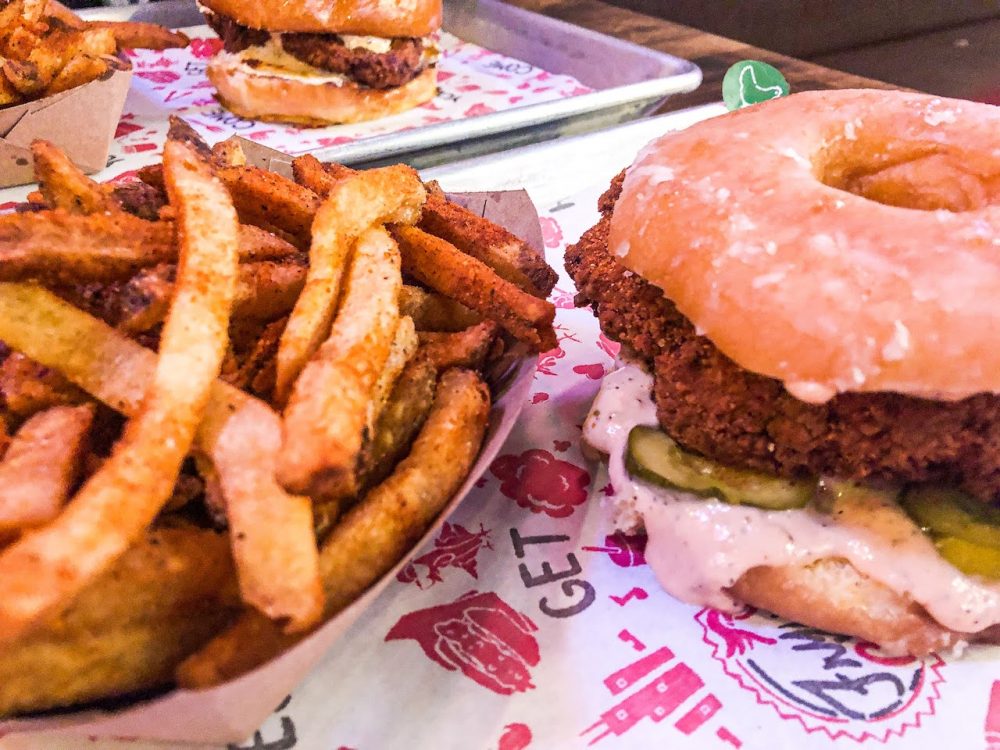 Fry the Coop has five locations across the city and suburbs in West Town, Tinley Park, Oak Lawn, Elmhurst and Prospect Heights.  

The West Town location features a full-service bar complete with local craft beers and an array of boozy cocktails. They recently partnered with Pipeworks Brewing Co. to create the collaborative Chicken vs. Unicorn, a mosaic, amarillo, citra and centennial hopped pale ale.  
Or, you can get your fried chicken fix without ever leaving your car at the Tinley Park or Prospect Heights locations by using their convenient drive thru!