---
Unassumingly nestled on an unusually quiet section of Milwaukee Ave in Noble Square, Frontier is James Beard-nominated chef, Brian Jupiter's ode to a "hunting lodge" experience. The space is filled with lodge-inspired décor and low lighting, creating a cozy cabin-like feel. Adding to the ambiance is Chef Jupiter's game-focused menu complete with meaty creations that include boar, elk, bison and more generally considered 'wild' meats.  
While Frontier is usually associated with their primarily meat-forward dishes, the restaurant treats their seafood and vegetable dishes with just as much love as they do their carnivorous selections. This equal treatment begins with their Char-Grilled Oysters that even made my oyster-aversive plus one, a fan. The delicate bivalves soak up a craveable creole butter beneath a bed of parmesan and bread crumbs. Best to be eaten with a fork, instead of slurped, the half dozen oysters are a satisfactory start to a Frontier feast.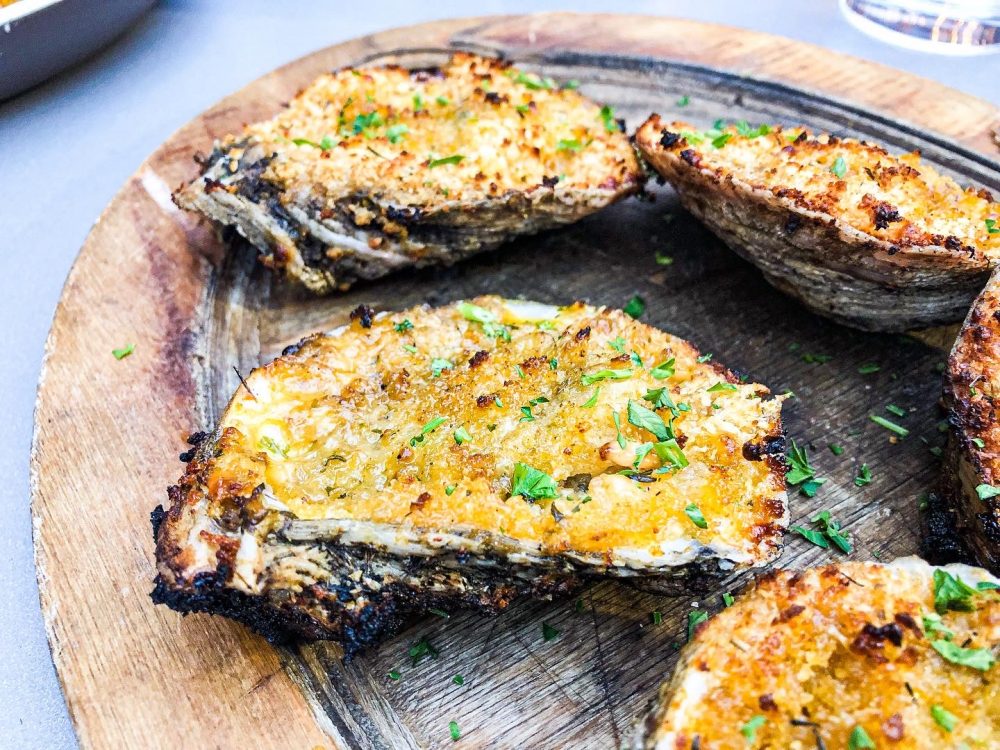 Continuing the non-meat menu highlights, Frontier's Corn Ribs are an outstanding example of Chef Jupiter's inspired and varietal cuisine. A pile of fresh corn cobs is lovingly trimmed to mimic holding a traditional rib. Doused with similar accoutrements of elotes, this summertime veggie platter is splashed with merken spice, lime crema, grated parm, cilantro and a cayenne aioli.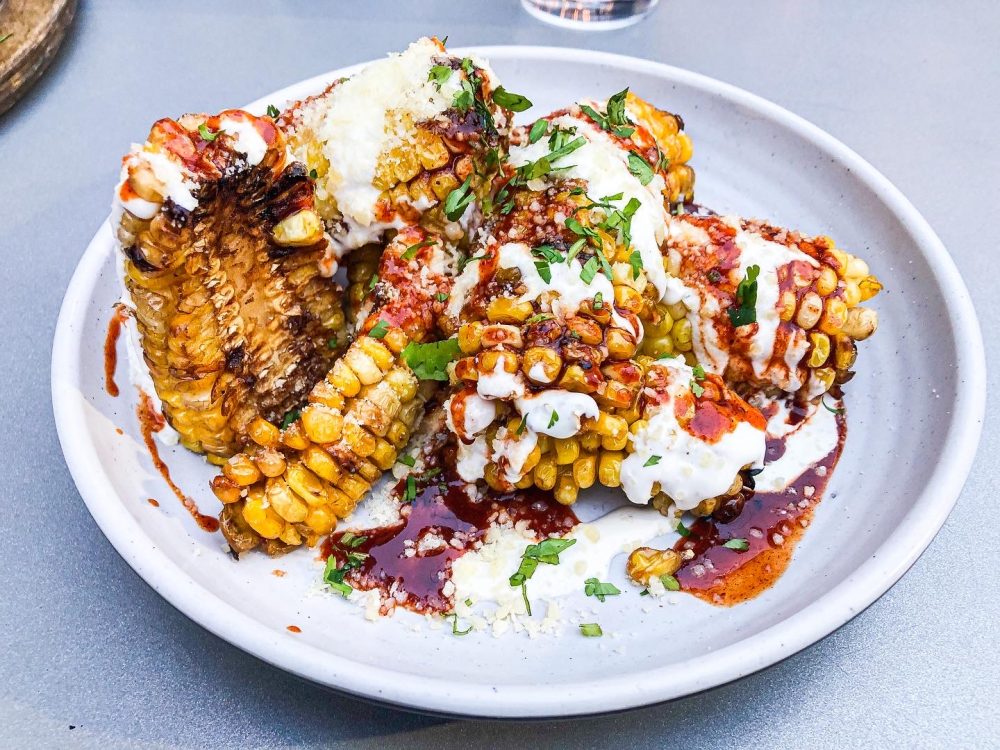 Another unsurprisingly delicious veg dish is their Smoked Carrot Salad. Creamy with whipped goat cheese, crunchy with pistachios and aromatic with the dill, mint and zataar, this inventive 'salad' is yet another thing I'd go back to Frontier for, time and time again.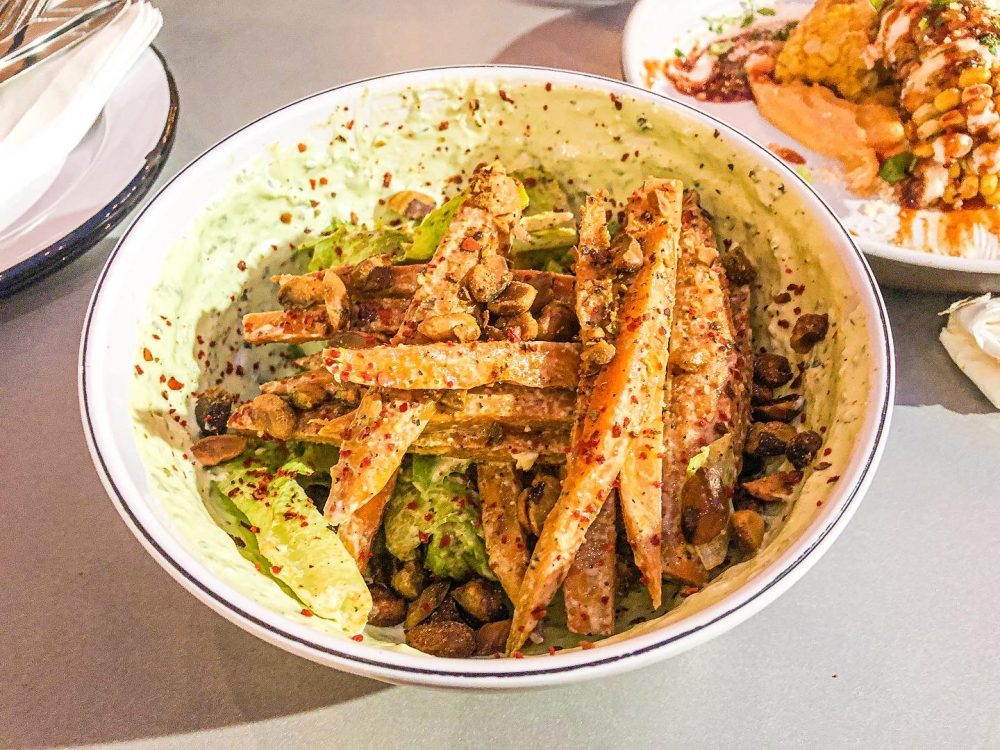 After such an incredible and satisfying start to our meal, we were served the Pit-Smoked Lamb Skewer and Bourbon Chicken. While the pita and accompanying veggies stole the show, the lamb didn't impress and was a little tough to eat. The humbly-presented chicken also unfortunately missed the mark. Maybe it was the fact that it was a busy Friday night or maybe they were just having an off night but I know as well as you do that my subpar meat experience is few and far between when it comes to Chef Jup's craft and love of meat.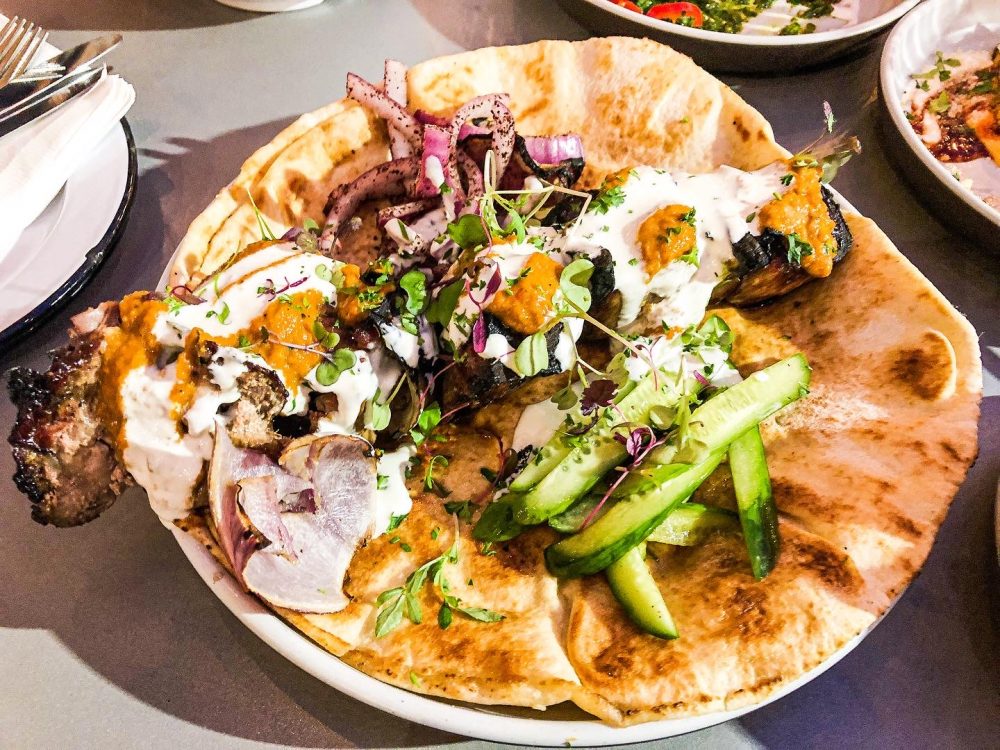 A few of their side dishes redeemed the meat offerings for us during our visit. The highly-recommended Bacon Burnt Ends Mac is a creamy and cheesy concoction of noodles and drool-worthy bacon burnt ends. A little sweet, a little savory, I would order this essential side dish as a full entrée if I could!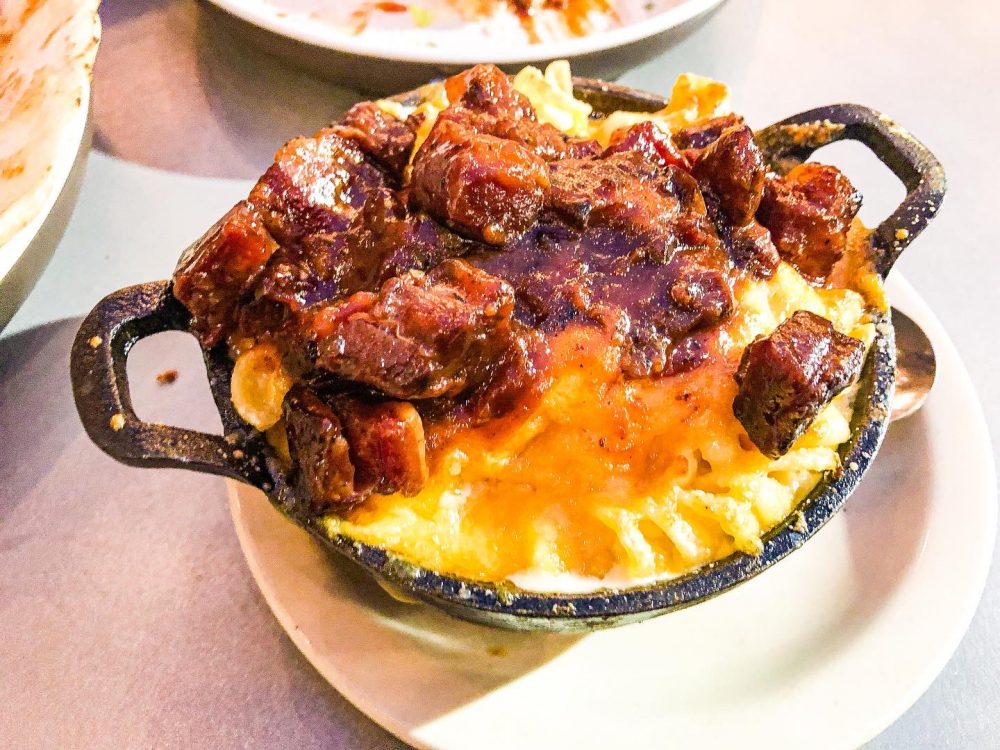 The same goes for their Duck & Rabbit Dirty Rice. With bite-sized specks of the fowl and game meat guaranteed in every bite, this salty side is addicting and should be added to every order.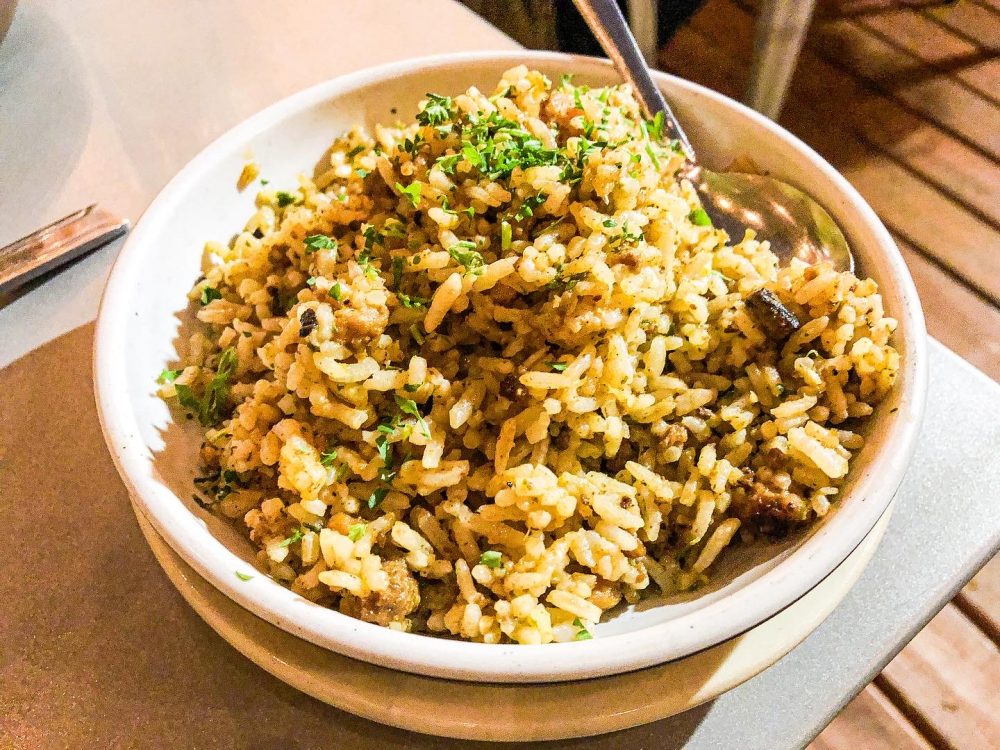 On the sweet side, we opted for their two Cake Jars, created by @adrys_pastries which included a Chocolate Toffee Crunch with dulce de leche, crushed toffee and espresso buttercream; and the Strawberries & Cream featuring macerated strawberries, vanilla cake, yuzu buttercream and pistachio brittle. Between the two of them, what's not to love?  
Frontier is located in the Noble Square neighborhood at 1072 N Milwaukee Ave. The game meat-focused restaurant opens at 5pm Wednesday through Friday and at noon on the weekends. They are closed Monday and Tuesday.