---
One cannot walk out of Eataly without something in their hands or their stomach. Whether guests rely on the Italian produce mecca for their grocery needs, a quick treat or carb-loaded meal, Chicagoans and tourists alike can surely find something to love. Adding to the long roster of authentic offerings is Eataly's newest restaurant concept, Vino &…. Nestled in the center of it all on the sensually-stimulating second level, Vino &… invites shoppers, diners and winos to sit down, relax and escape to a faraway Italian café.  
If you are just stopping for a snack or need a bite to start dinner off, look no further than the Culatello e Nodini. This rare and delicate salumi is slow-cured in the northern Italian city of Parma. The simple appetizer from Eataly's vast marketplace is served with twisted braids of house made mozzarella and doused with some of the finest extra virgin olive oil you'll find in the Midwest.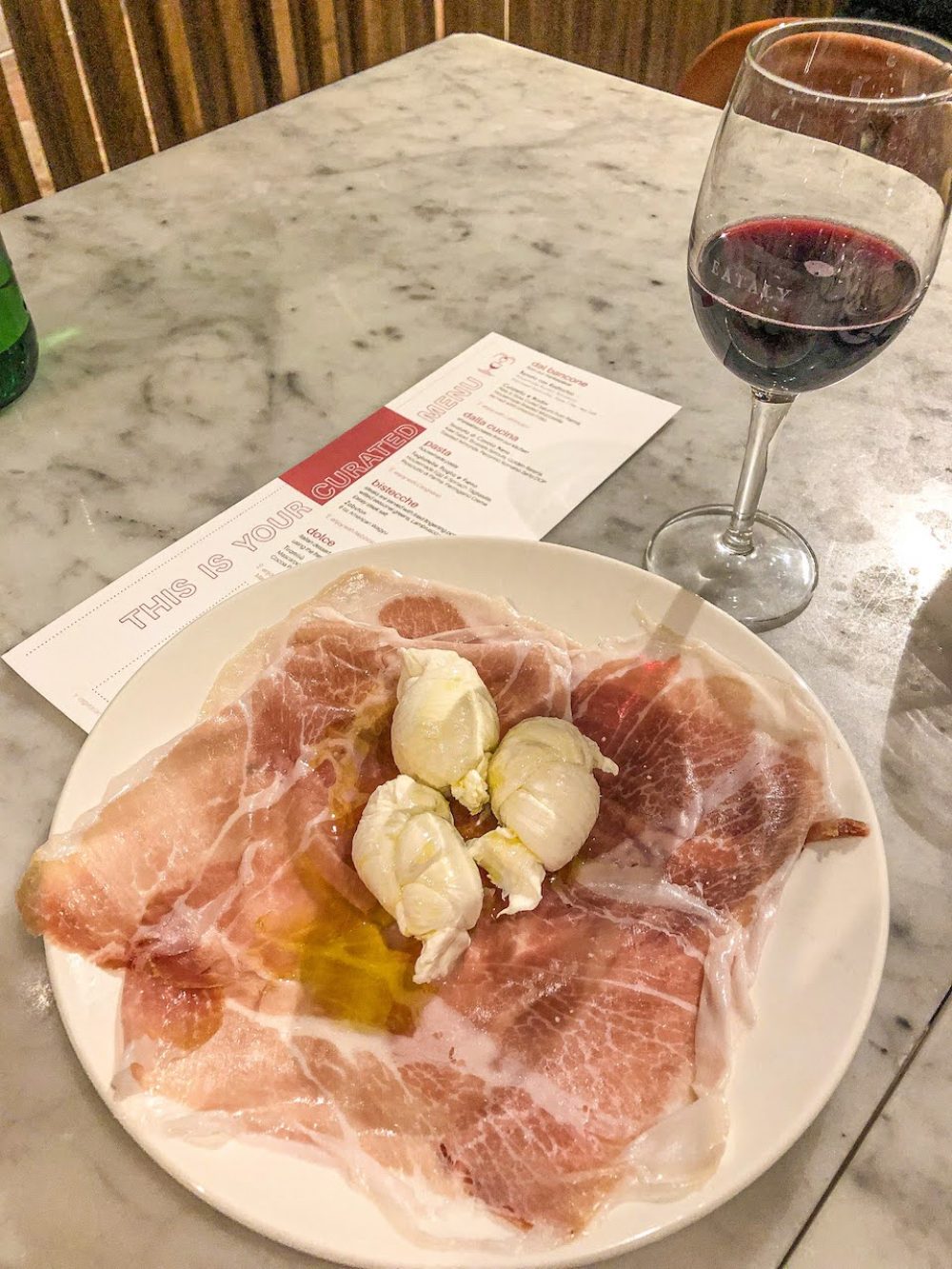 Another great small plate to hog for yourself or share with a buddy is the Burrata con Radicchio. Made onsite in Eataly's Mozzarella Lab, the burrata is tied up like a present with a banana leaf acting as a bow. This light starter is served alongside charred, balsamico-marinated radicchio and pane otto and all blessed with a sprinkling of sea salt.  
Surprisingly, one of our favorite dishes is the Insalata di Cavolo Nero. Also shareable but a meal in itself, this creamy, kale and brussels sprouts salad is something I'd order every single time. Golden raisins are mixed in for a hint of sweetness while toasted, crumbled almonds provide a different kind of crunch. A very special Pecorino Romano Zerto DOP blankets the whole bowl with its incredible umami flavor to finish off one of the best salads I've ever had the pleasure of eating.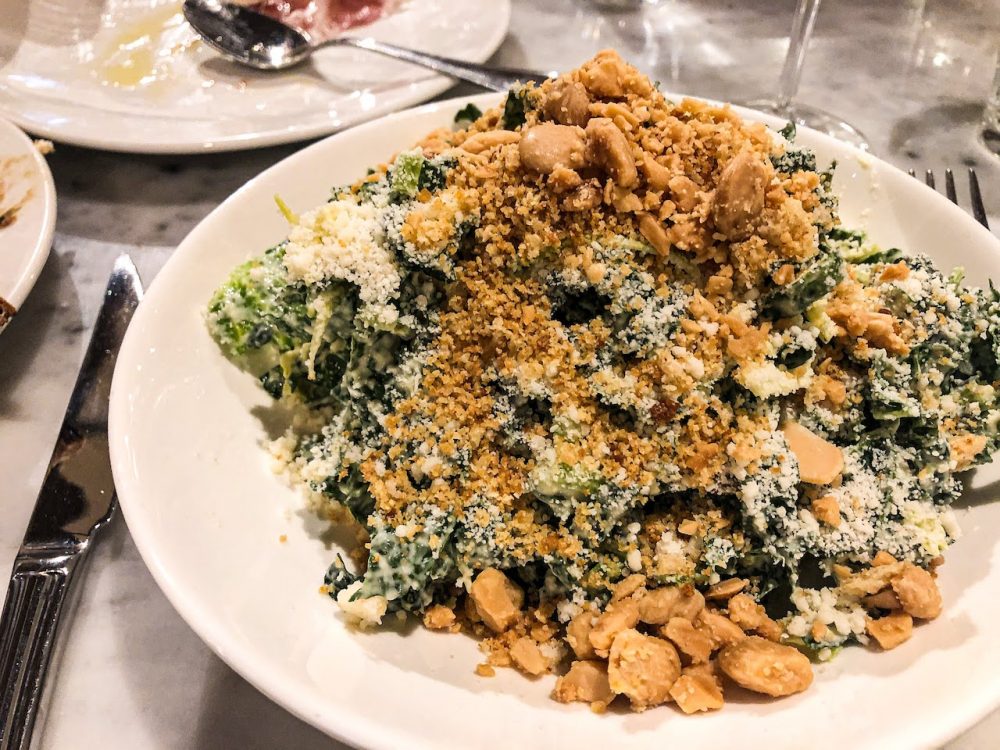 Now, you may not think to indulge in a steak while dining at an Italian concept. However, we highly recommend you change that mindset and treat yourself to the Hangar Bistecche. Paired up with fried fingerling potatoes, wilted seasonal greens and tomatoes on-the-vine, this juicy piece of meat is recommended to be cooked medium-rare and is pre-sliced before arriving at your table.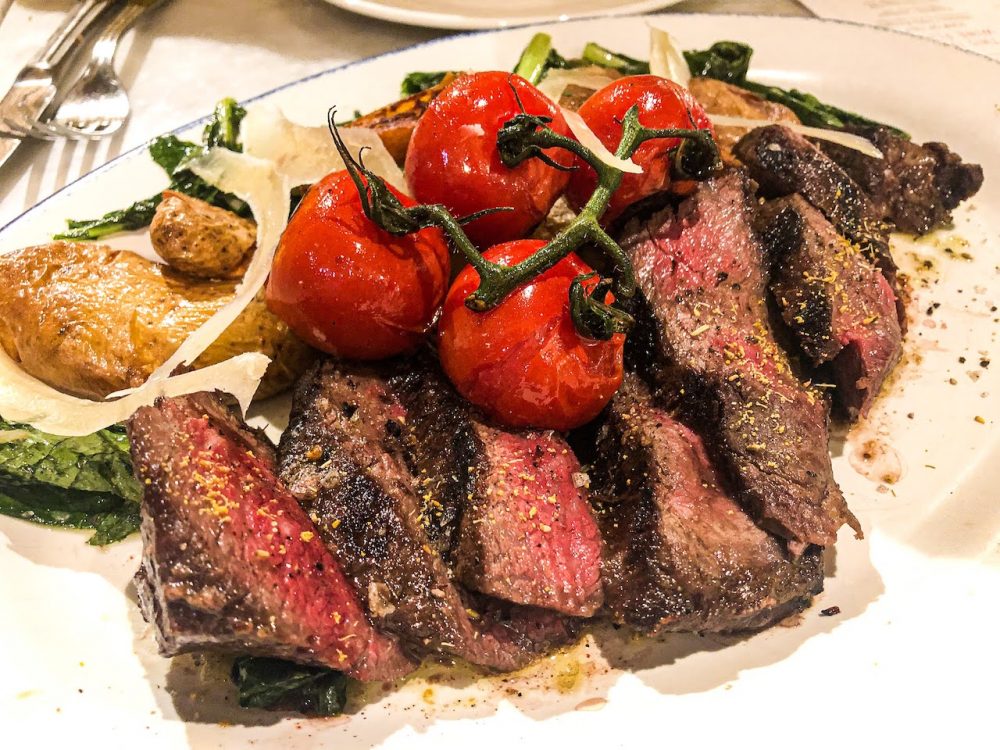 You can't go to Eataly (or Italy, for that matter) without stuffing your face with pasta. Vino &… has a concise list of this signature, heavenly carb featuring all house made or bronze-extruded dried pasta. We got to try the Tagliatelle Paglia e Fieno, an even blend of handcrafted egg and spinach noodles with crunchy bits of proscuitto di Parma, swimming in a silky Parmigiano crema.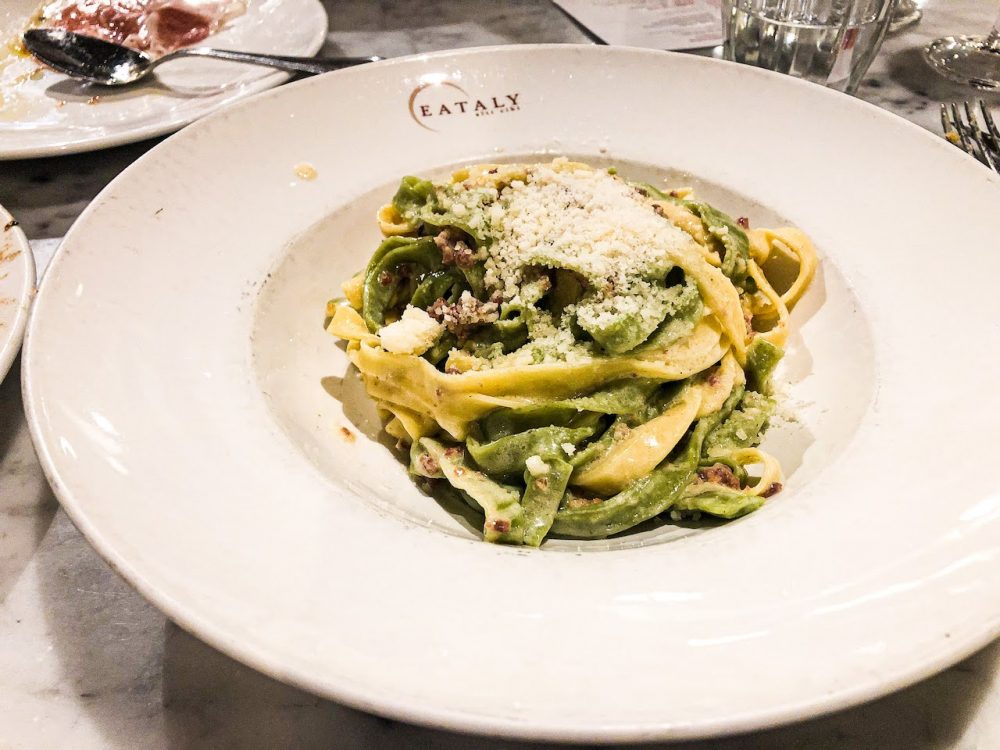 As for dessert, of course, is Tiramisu. This caffeinated, Italian classic will give you the jolt of energy you need to continue shopping (either at Eataly or otherwise) or just enough to get you back home. Coffee-soaked lady fingers provide a delicate foundation for the multiple layers of whipped eggs, sugar, and mascarpone cheese dusted with top notch cocoa.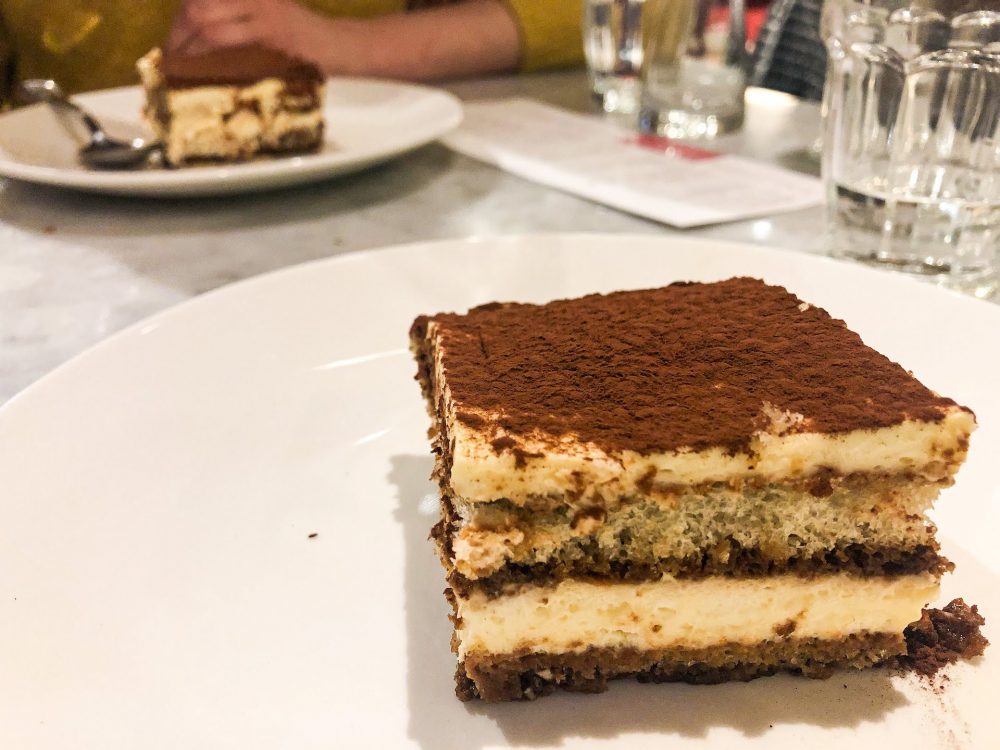 Pair all of your courses with the house-recommended wines. Between the go-to Nebbiolo or the sweet Lambrusco, there is a glass (or two) for every dish.  
Vino &… is located in the heart of the second floor of the beloved Eataly Chicago (43 E Ohio St). Diners can enjoy lunch, dinner or a casual glass of wine from 11:30am-10pm Monday-Thursday, 11am-10:30pm Friday-Saturday and 11am-10pm on Sunday.