---
Whether you are taking in a show at Symphony Center or looking for a casual yet elegant spot in The Loop after a day wandering the Art Institute, Forte at Symphony Center has every type of diner covered. From a few small, shareable plates before a performance to a more leisurely dinner full of creative entrees, Forte can accommodate any time and schedule for the evening.  
During our visit, we actually skipped on the appetizers, something completely out of character for me! While they all sounded quite delicious, we opted to save room for larger portioned items from the rest of the menu.  
Anytime a restaurant has bread with any combination of toppings on or with it, my eyes and stomach naturally gravitate towards it. Forte's Wild Mushroom & Arugula was our pick with globs of fresh mozzarella, shaved pecorino, bright cherry tomatoes and a drizzle of truffle oil for the ultimate umami burst in each bite.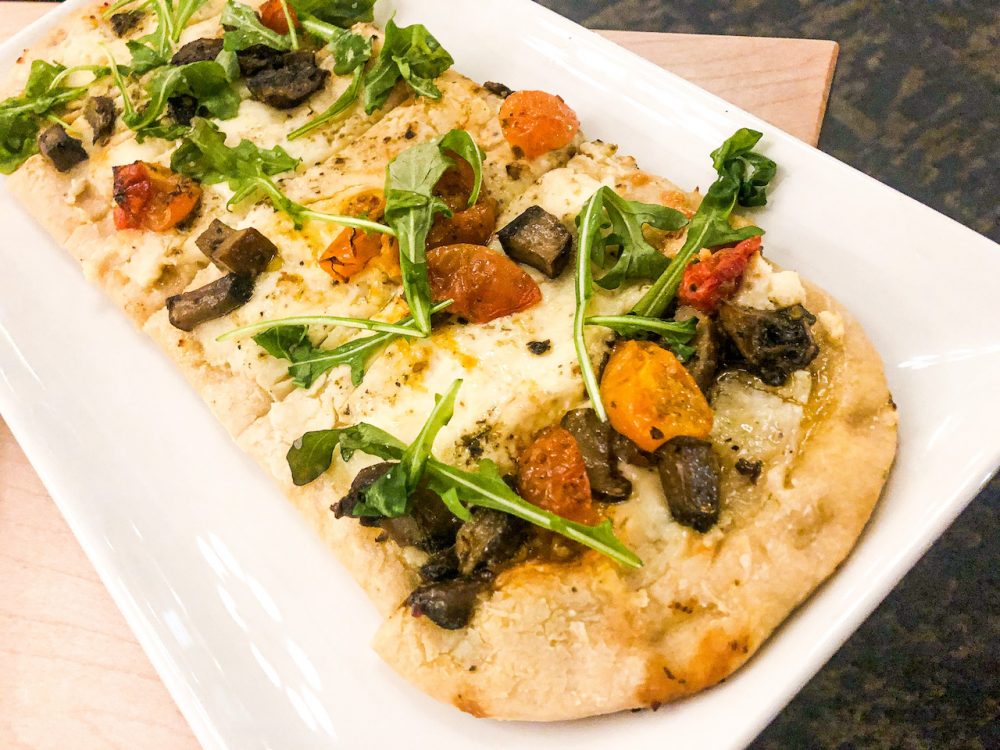 A dish that was nearly too salty to truly enjoy, the Pan-Roasted Ahi Tuna is perfectly kissed by the pan on the exterior of the filet while remaining ideally pink throughout. A shallow pool of red curry cream hosts a vegetable lineup of cherry tomatoes, cipollini onion, rapini, olives and fennel below, barely breaking up the sodium-heavy seasoning around the tuna's border.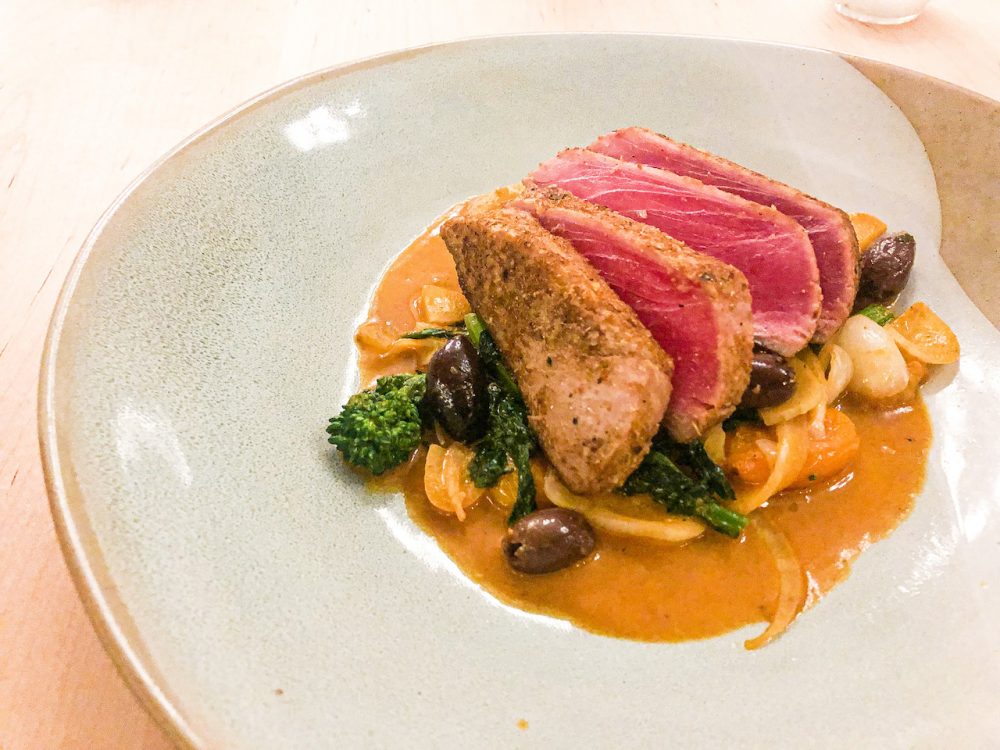 Though I had already eaten pasta three times the week of our visit, we took advantage of one of Forte's limited-time-only specials with the Prawn Scampi. Ribbons of egg noodles, colorful cherry tomatoes and voluptuous prawn swam in an herby, glossy garlic-butter sauce. If this carb-loaded entrée is still available when you visit, do not pass this up! With Lent underway, it's a great non-meat option as well.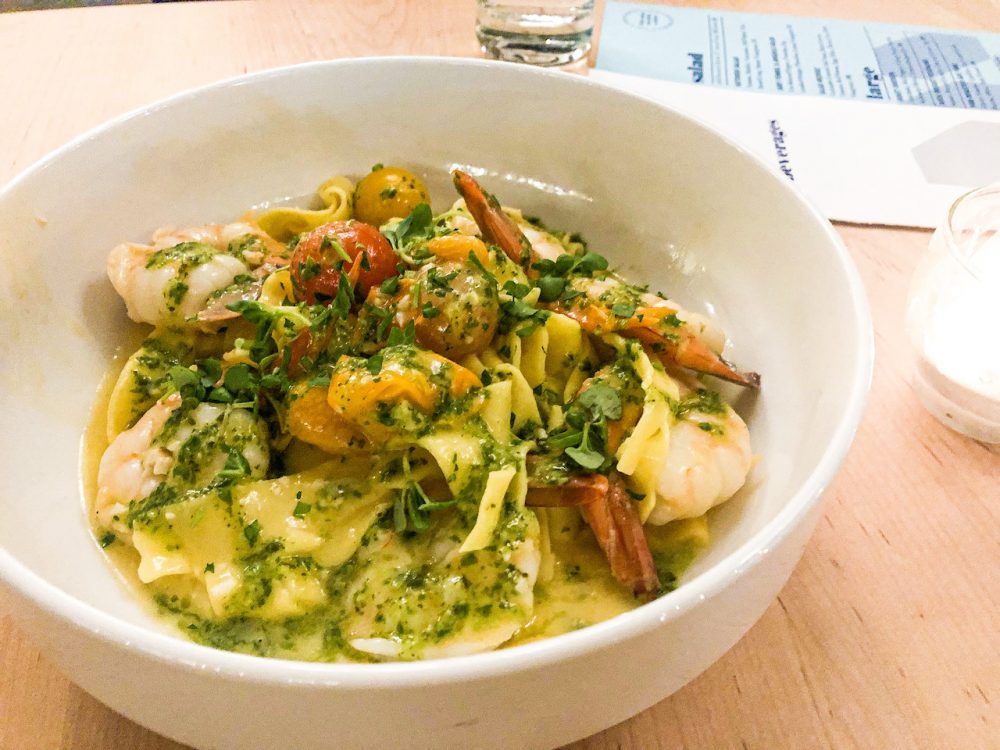 Reminiscent (in all the best ways) of Gordon Food Store's Chocolate Decadent Brownie, Forte's Warm Double Chocolate Cake took me back to childhood memories of chocolate all over my face. Threaded with salted caramel, chocolate syrup and shaved white chocolate, this dessert delights the senses of any chocolate-lover!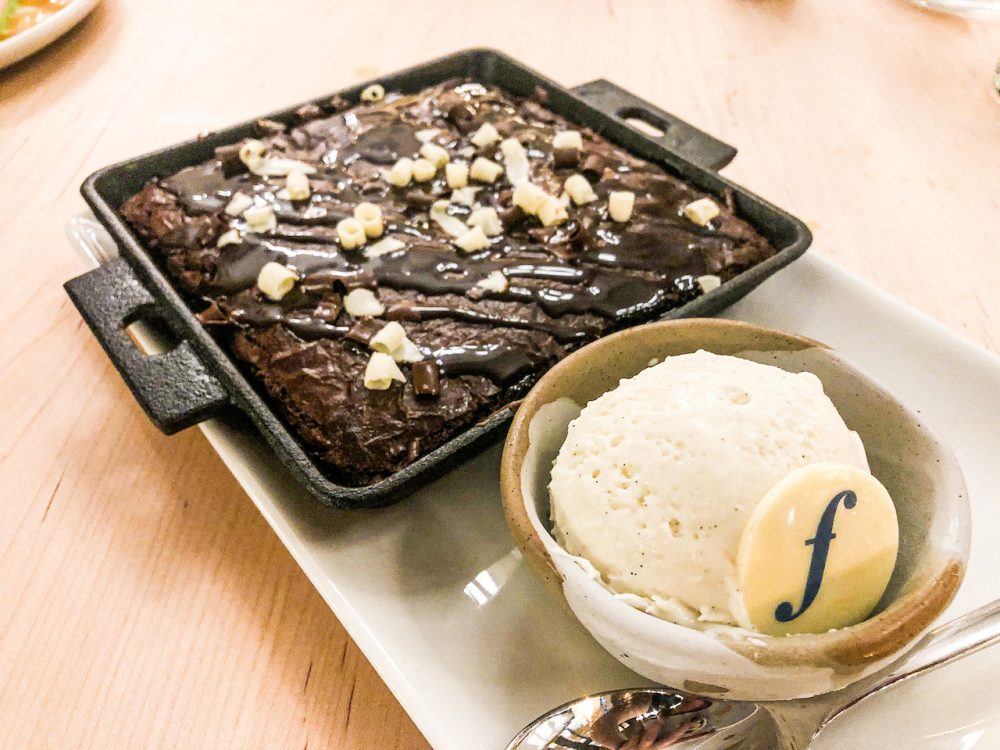 In contrast to the rich and decadent Warm Double Chocolate Cake, we lightened things up with the Strawberry & Pistachio Mousse to balance out our palate. Another piece of art that you'd likely find on The Great British Baking Show, a thin plank of pistachio sponge cake is sandwiched between pastel-colored strawberry and pistachio mousse. Slices of fresh strawberries and crushed pistachio add texture to the soft and pillowy dessert.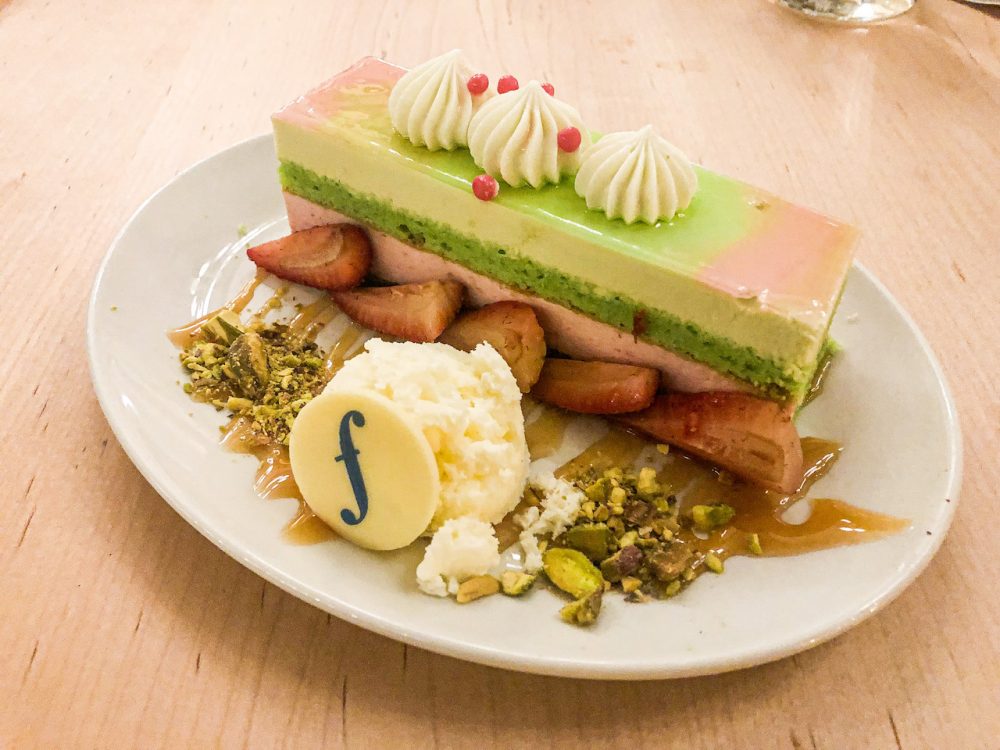 Forte at Symphony Center is located at 65 E Adams St. and is open Wednesday through Saturday at 4pm.