---
From the creators of Chicago Cut, The Local is quickly becoming a Gold Coast favorite, just blocks from the Magnificent Mile. Adding a twist to traditional home-cooked meals, for breakfast, lunch or dinner, guests will find themselves swept away from the city and sitting at the table of the all-American household. We recently stopped by to check it out, here's a bit of what we saw:
The Local lunch and dinner menu offers an array of comfort foods like home style chicken pot pie, meatloaf and cornbread, partnered with optional sides of sweet corn, mac & cheese, or mashed potatoes. Grandma's Chicken Noodle Soup can kick off the meal as an appetizer or serve as the meal itself! We're starting off with the Smoked Beef Brisket Chili, a hearty app topped with sour cream, red onion and cheddar cheese.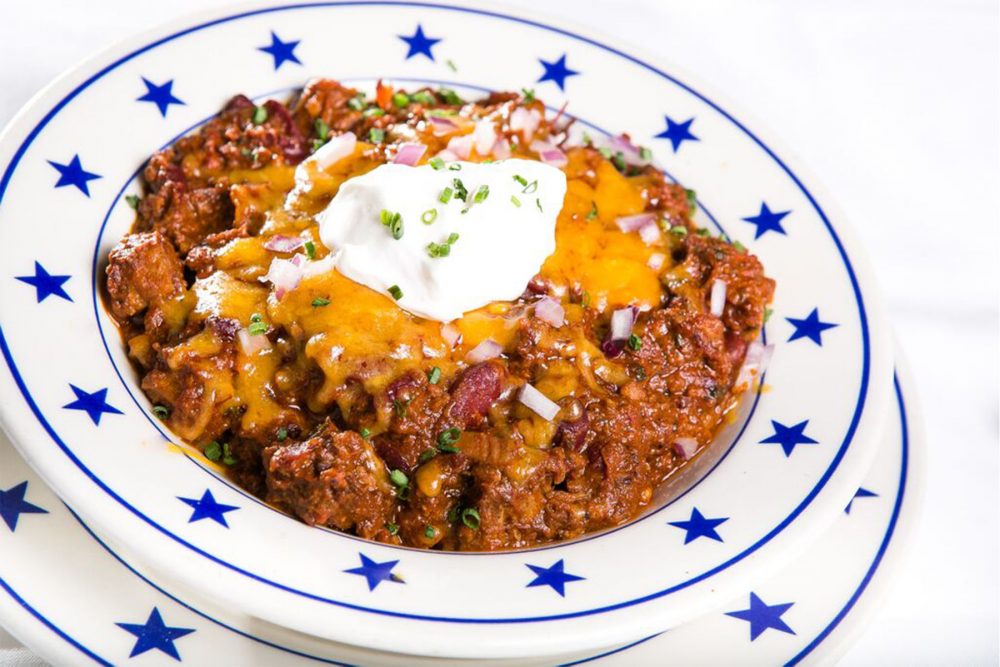 Being so close to Michigan Avenue has its advantages, one being a rotating selection of lunch specials. The "Mac Attack" is a grilled cheese sandwich loaded with macaroni noodles and ham. Get after it!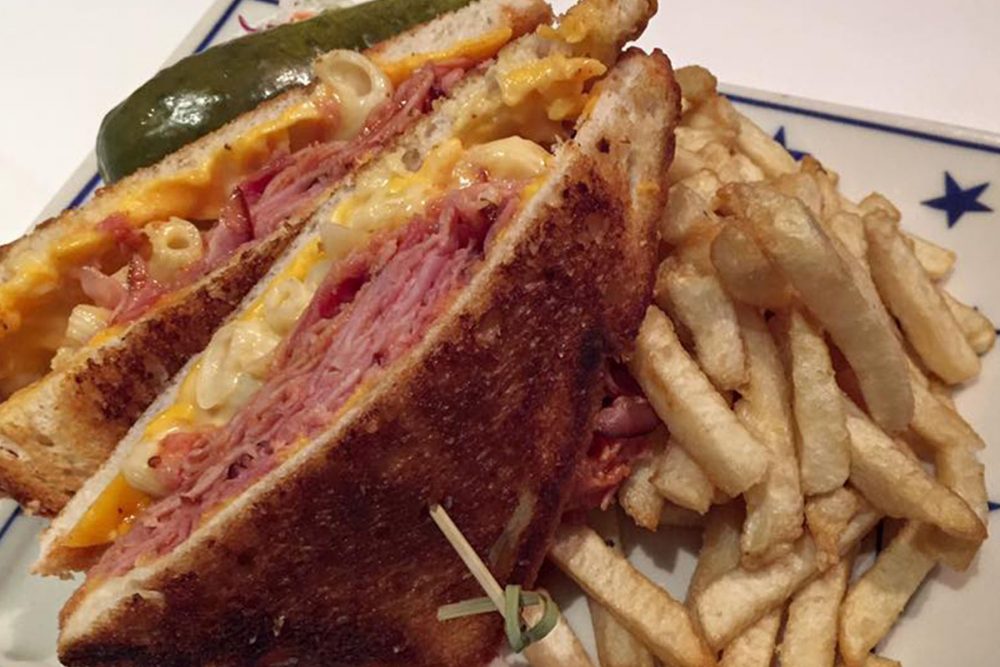 The Local has a strong sandwich game, we can't take our eyes off this next one. The Meatball Sandwich on Ciabatta bread is a gluttonous ode to the type of sandwich Grandma would make, this version comes with a mound of fries and is smothered in a marinara sauce.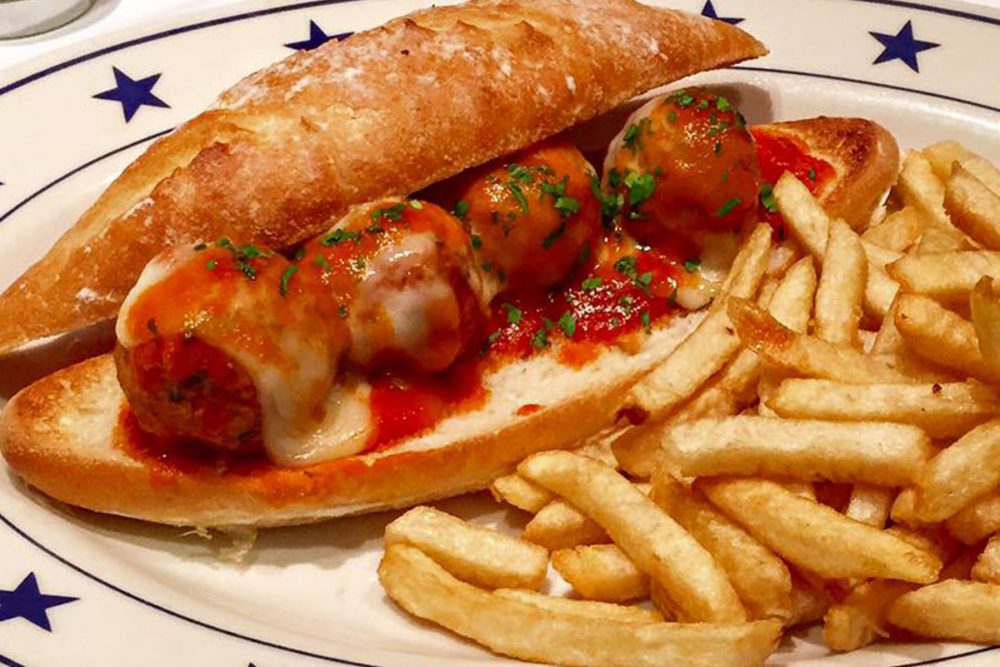 We're stuffed but up next, the main course. We continue down a meaty path, this Cherry Smoked sliced Beef Brisket features bacon collard greens and coleslaw.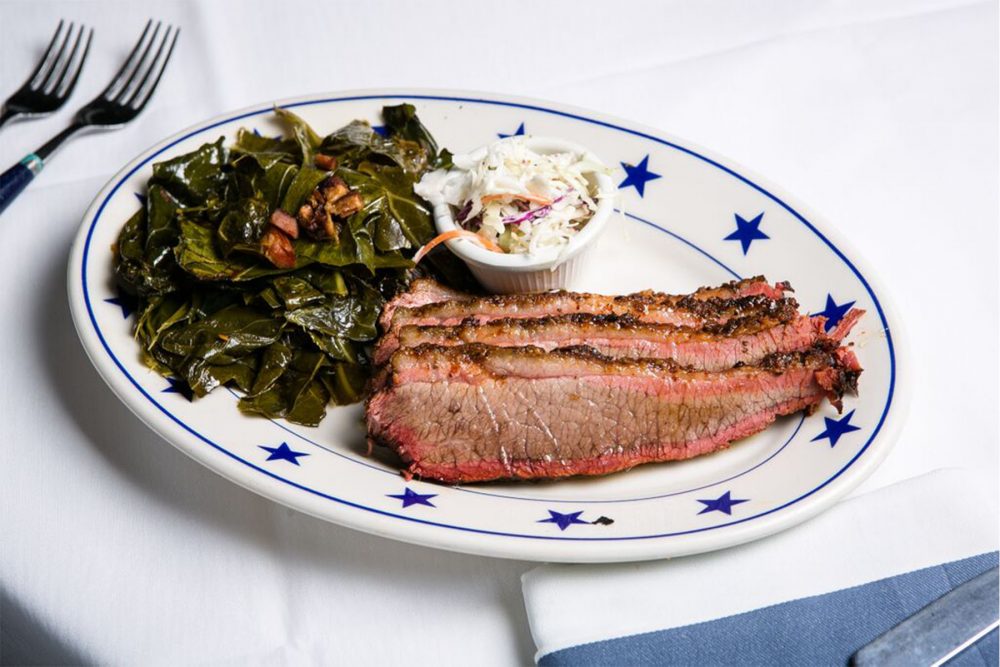 Conveniently located a block from the Magnificent Mile, The Local also features breakfast for the enjoyment of Gold Coast residents and those early rising out-of-towners. Breakfast is either buffet style or by plate and includes traditional American breakfast foods of eggs, pancakes, waffles, bacon and much more!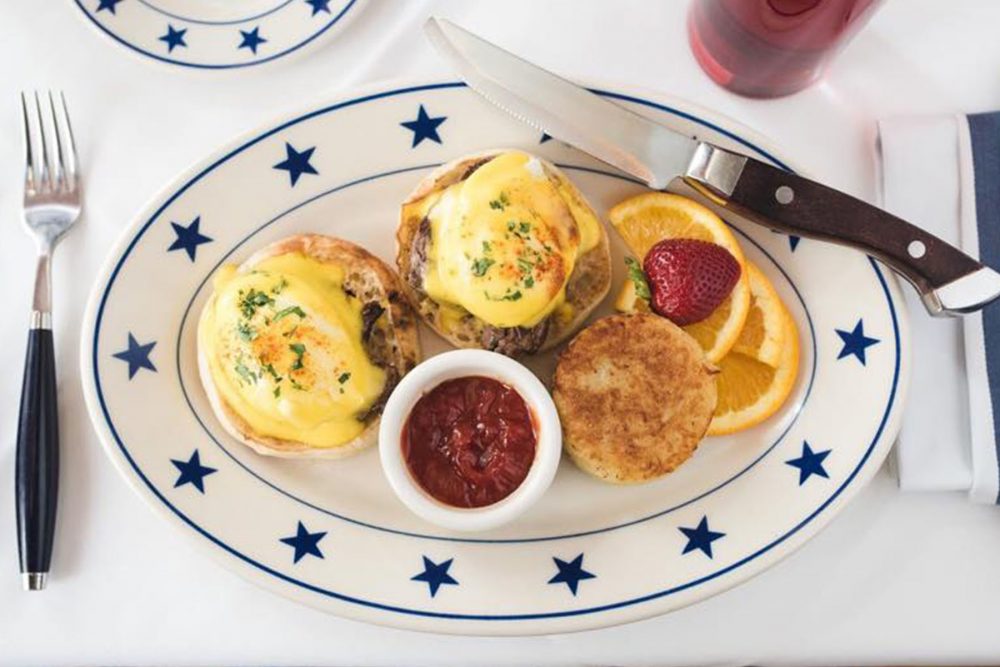 The Local is open Monday-Sunday 6:30am-2:00pm.