---
Chicago-based KOVAL Distillery has your next date night, corporate outing or girl's night covered. With options for tours, cocktail classes and whiskey workshops throughout the week and weekend, the Ravenswood locale provides an inexpensive outing for couples or groups. Not to mention, you get to try almost everything KOVAL has to offer while learning about the distilleries unique journey to success.
Founded in 2008, KOVAL is the largest independently-owned craft distillery in the U.S. and the first distillery in Chicago since the mid-1800s. They are known for their commitment to the community and unique and sustainable approach to the distilling process using only organic and local ingredients.
Tours
The distillery hosts weekly tours on Wednesday evenings at 7pm and throughout the day on Saturday and Sunday. Each tour lasts about an hour with prepaid reservations strongly recommended. Private tours are also available. During the tours, guests will step into the original distillery and barrel room to learn about the history of KOVAL while sipping on some of its best liquors. With the purchase of a tour, each guest gets a 10% discount to redeem at KOVAL's front gift shop.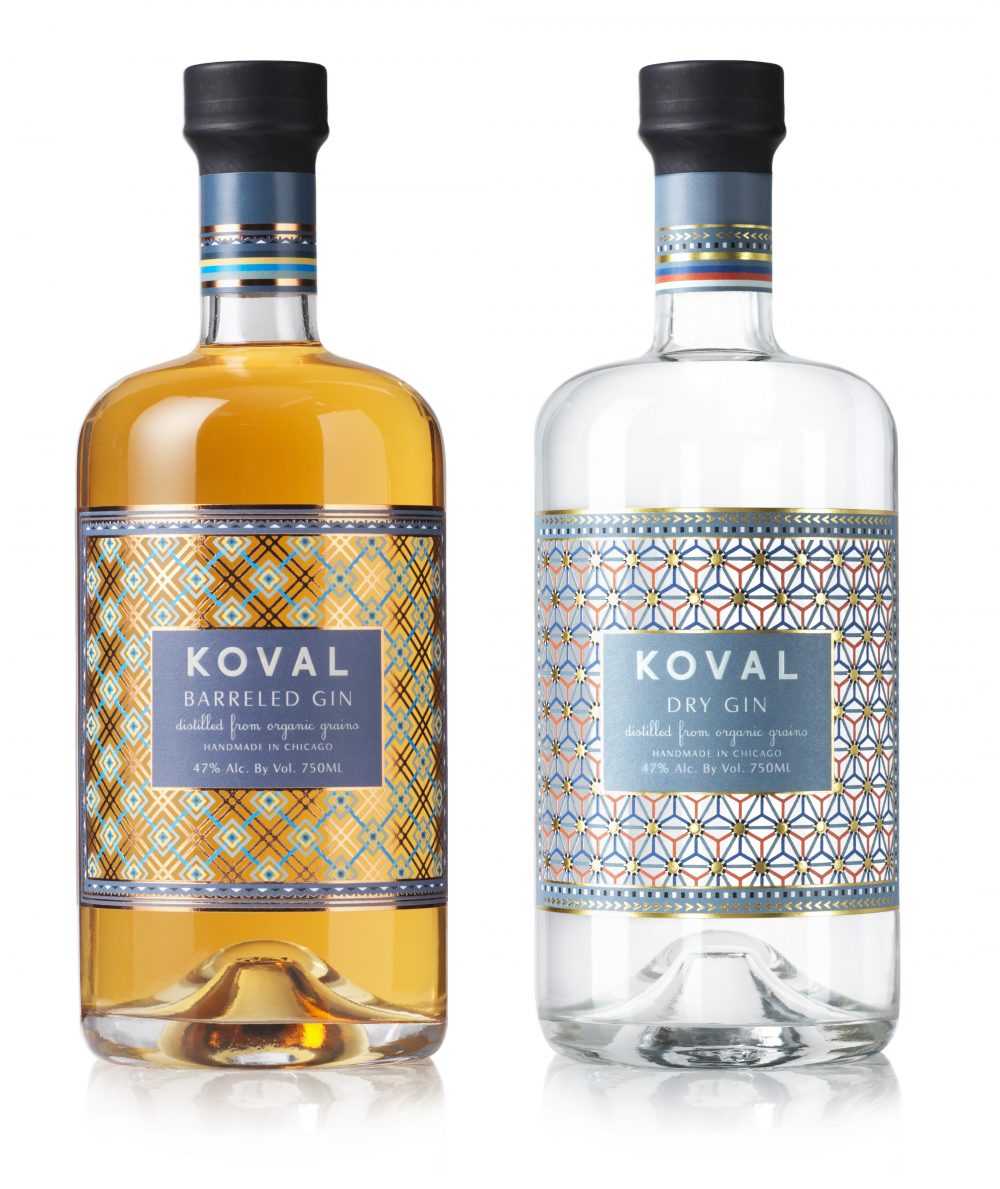 Classes
Cocktail making classes are held every Thursday evening at 7pm with a different theme every week. The KOVAL staff often teaches classes while some can feature guest mixologist instructors from around the country. Guests are briefly educated on each of the liquors used in the recipes and walked through how to beef up their cocktail game. Each recipe uses one of KOVAL's organic spirits including gin (pair the dry gin with banh mi!), whiskey, liqueur, brandies (the new peach brandy is super smooth) and vodka. Upcoming November classes include:
Whiskey & Records Cocktail Class - Thursday, November 1st, 7PM
Spin the night away with this unique take on cocktail making.  Each drink will feature a curated album, ranging from David Bowie to the Blues Brothers. 
The guest D.J is Phil Petrignani - The designer of Reclaimed's Music Program, and a former Record Store Owner.  
Thanksgiving Cocktail Class - Thursday, November 8th, 7PM
Enjoy cocktails featuring Cinnamon Spice, Cranberry and Apple Ginger. Learn how to make a custom Pumpkin cordial featuring KOVAL White Rye Whiskey that will leave your guests impressed this holiday season. 
Magic & Cocktails Class - Thursday, November 15th, 7PM
Join KOVAL for a unique collaboration with Chicago Magic Lounge, as they take you on a journey through the history of Chicago-style magic and cocktails.  Spanning from pre-prohibition to present day, learn how to make a cocktail from each era.  As you enjoy your drink, the talents of Chicago Magic Lounge will be on display with spell-binding tricks throughout the night. 
With the 2018 holiday shopping and party season quickly approaching, shop locally at KOVAL to stock up on some boozy gifts or for your next BYOB holiday gathering. Just in time for the season, the distillery has released their Cranberry Gin liqueur made with Michigan cranberries, Midwest co-op grains and charcoal-purified Lake Michigan water.
If you are playing host and looking to impress your party guests with your KOVAL Cranberry Gin or any of their spirits follow these recipes for a festive concoction that will surely be a hit:
KOVAL Spritz
1.5 oz KOVAL Cranberry Gin Liqueur 3.5 oz sparkling wine Splash of soda
Garnish: rosemary sprig & lemon twist Glass: wine glass
Add all ingredients to a wine glass with lots of ice. Serve garnished with a sprig of rosemary and twist of lemon.
KOVAL Cosmo
1.5 oz KOVAL Cranberry Gin Liqueur .5 oz Cointreau Lime juice to taste
Garnish: lemon twist Glass: martini glass
Inspired by both the original 1930s recipe, and the 1970s Neal Murray modification, KOVAL adds its own spin with a rich, tart cranberry and dry botanical mix, bringing this classic into a new age.
The Aperitivo
1 ½ oz KOVAL Cranberry Gin Liqueur 1 oz KOVAL Dry Gin
.75 oz Campari
Build in tumbler drink glass over ice. Add lemon zest and mint sprig.
Cranberry Cider Sparkler (can be scaled up to use for punch)
2 oz dry sparkling wine
1 oz KOVAL Cranberry Gin Liqueur
.75 oz good apple cider
.25 - .5 oz lemon juice
1-2 drops seasonal/cinnamon bitters (We like Seasonal Bitters from 11th Orchard -- they are organic and wild foraged. If making punch, you can replace by steeping with cinnamon sticks, star anise, cloves, etc.)
Build separately in a tumbler and pour into glass over ice. Garnish with a floating lemon round.
Cranberry Highball
1.5oz Cranberry Gin Liqueur
1oz Cachaça
.75 oz lime juice
.5 oz rosemary simple syrup
1 dash Angostura Bitters
Shake and serve over Collins glass with ice. Top with soda water and garnish with a rosemary sprig.
Harvest Fizz
1 oz KOVAL Cranberry Gin ¾ oz KOVAL Dry Gin
½ oz simple syrup
¼ oz fresh lemon juice
1 egg white
1.5 oz soda water
Shake without ice ("dry shake") which helps foam up the egg white. Then add ice, shake again and strain the mixture into a highball glass without ice. Add soda to top. Garnish with citrus twist & sugared cranberry. Drink quickly!
The original KOVAL Distillery and gift shop is located at 5121 N Ravenswood Ave with hours on Monday through Friday 2pm-7pm, Saturday 1pm to 6:30pm and Sunday 2pm to 5pm.