---
Wicker Park hotspot, The Delta, is back and better than ever! After a regroup and refresh of their North Avenue digs, owner Eldridge Williams brought Southern hospitality back to the neighborhood on August 25th. While his energetic team provides top-notch service, newly appointed chef, Levi Kensey churns out the best food made outside of the Mississippi Delta. Guests to the restaurant can anticipate a refreshed menu while still enjoying tried and true Delta favorites. Don't delay, make plans for dinner at The Delta today! 
The Delta boasts some bomb.com tamales (or Red Hots), available for meat-lovers, vegetarians AND vegans! We truly enjoyed the Vegan Red Hots, that are filled with mushrooms and plated on a tray with saltines and a seemingly secret red sauce to round out the appetizer-size portion. Tamales also come stuffed with beef brisket or go nuts with the Jim Shoe - loaded with lamb & beef, house-made pastrami, giardiniera, provolone, d.a.f. sauce, lettuce, tomato and onion.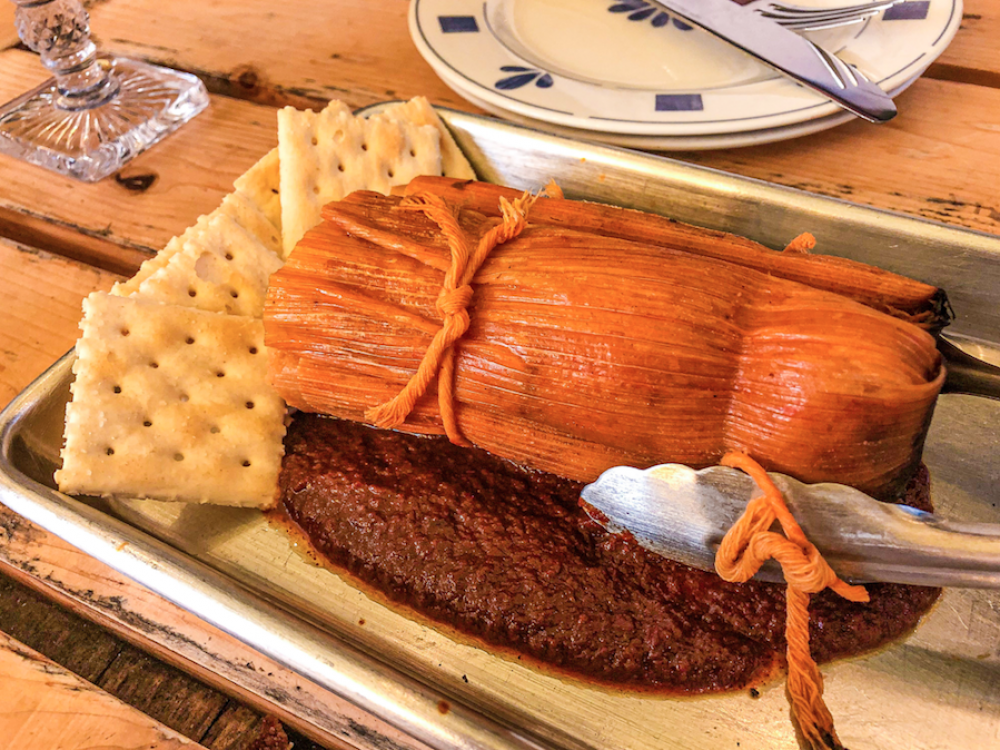 The Southern-inspired restaurant also whips up a memorable Catfish & Grits that has officially made it on to our "last meal" list. Perfectly blackened catfish rests atop a soft pillow of addicting white cheddar grits, complemented by bite-size snacks of fried okra. If we could've taken a gallon of those grits home, we certainly would have. This is a must-order!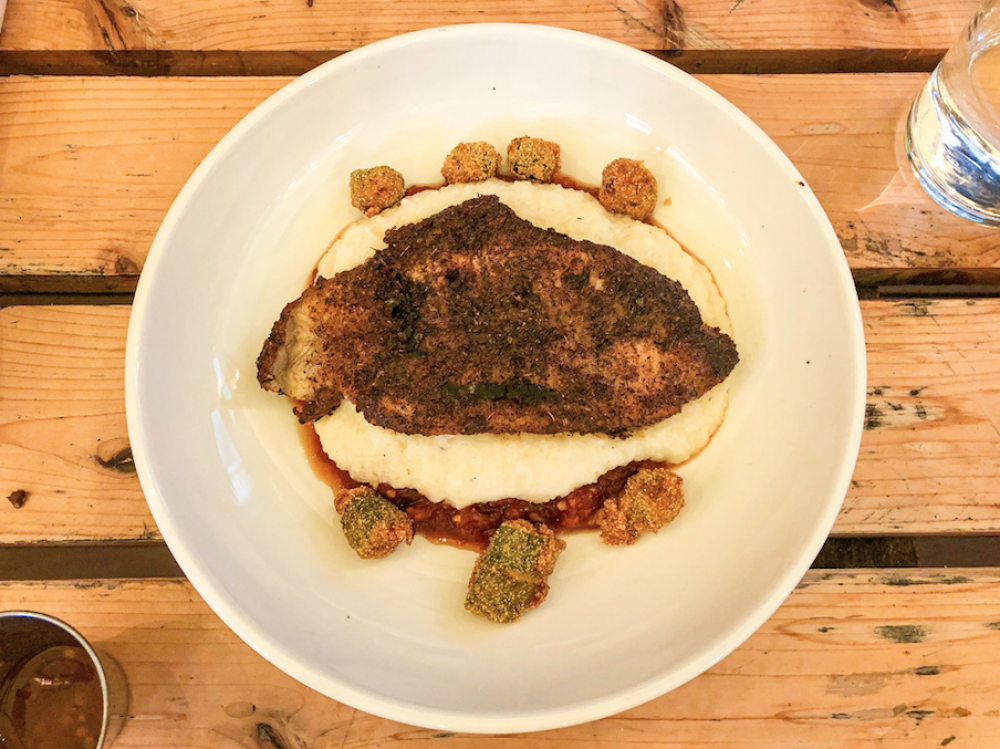 In addition to the reopening and refresh of the space, The Delta will feature weekly, limited-time-only specials on their menu. We were fortunate during our visit to try the Sweet Honey BBQ beef brisket sandwich special. This beautiful mess was topped with an Asian style slaw comprised of bok choy, carrots, jalapeños, green onions, sesame oil, citrus, and Asian spices, all on a toasted brioche bun! 
Add on to your order with comforting sides including Poppin' John, a salad of spring mix, romaine, bacon, black eyed pea, roasted corn, egg and vidalia vinaigrette; Frites, served animal style; Egg Rolls stuffed with smoked brisket, black eyed pea relish, aged cheddar and served with a drink-able sweet chili sauce; and classic Hush Puppies paired with remoulade for dipping!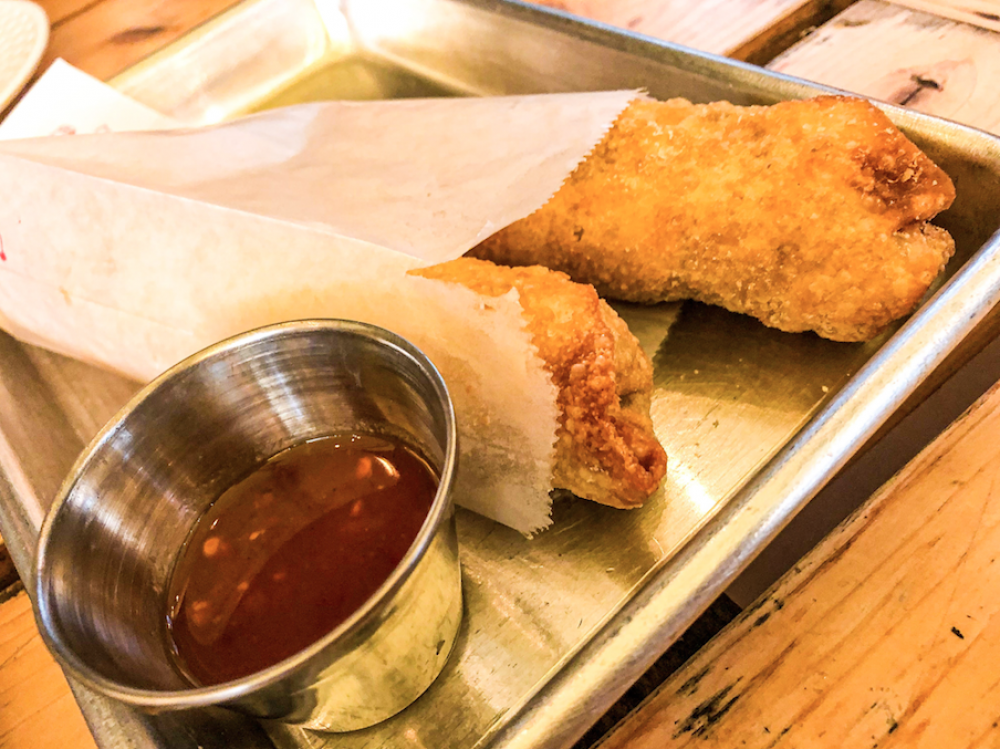 It is ill-advised to leave The Delta without first finding room in the tank for their Banana Pudding. This classic dessert is exactly as advertised, nothing fancy or elevated about it. Sink your spoon into the velvety, house-whipped pudding paired with a side of crunchy vanilla wafers. Light and airy, you won't regret pushing your stomach a little too far with this nostalgic sweet treat.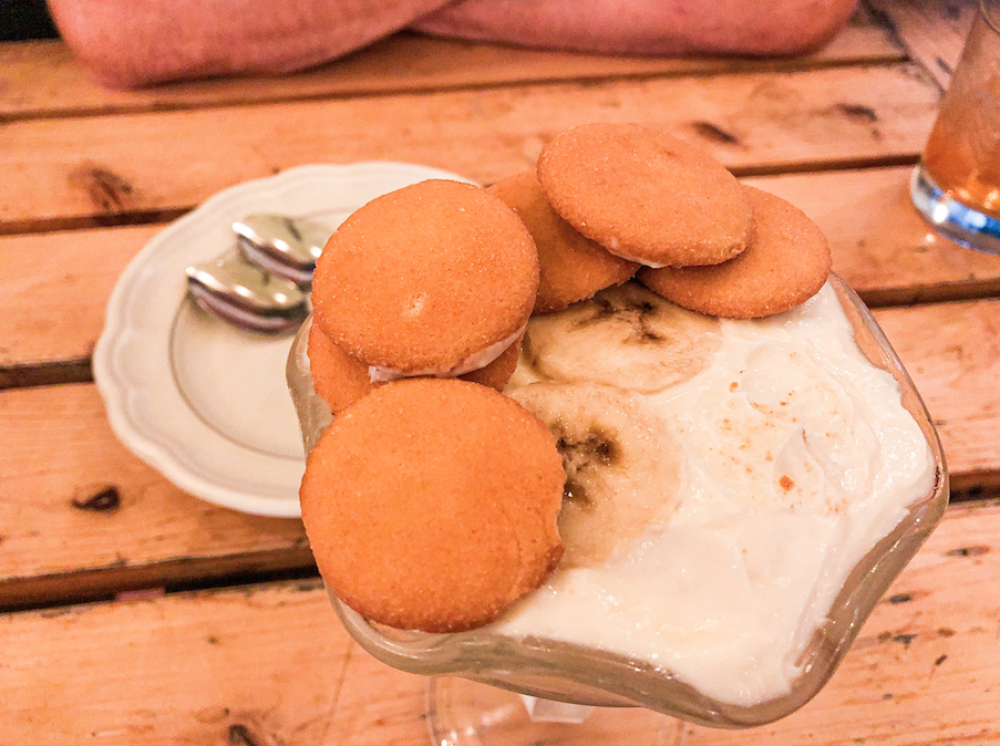 As we watched other delicious dishes being served at other tables, we knew we had to return soon. Next time we will be sure to rip in to the Fried Chicken, slice up the Mississippi Smoked Brisket and heck, maybe just order the rest of the menu! 
The newly updated space will feature an enclosed, year-round patio, which can seat up-to 30 (while still maintaining COVID protocols) – which as you know, is a welcome escape for Chicagoans during the frigid winter months. The indoor dining room can seat 20 guests, while also maintaining COVID regulations. 
The Delta is located at 1745 W North Ave and its new hours of operation are Tuesday through Sunday, 11am to 11pm, closed Mondays. Saturday and Sunday, The Delta will have its brunch menu available as well.