---
Summer and early fall are perhaps the best seasons in Chicago, when the temperatures are warm, the wind is minimal, and the patios are OPEN. Take advantage of these last few weeks of Midwest weather with a trip to Nico Osteria.
Enjoy a sunny lunch, where you can sit patio side with a Smoked Chicken Sandwich ($14) featuring prosciutto cotto and fontina; or a plate of the Rigatoni bolognese ($16).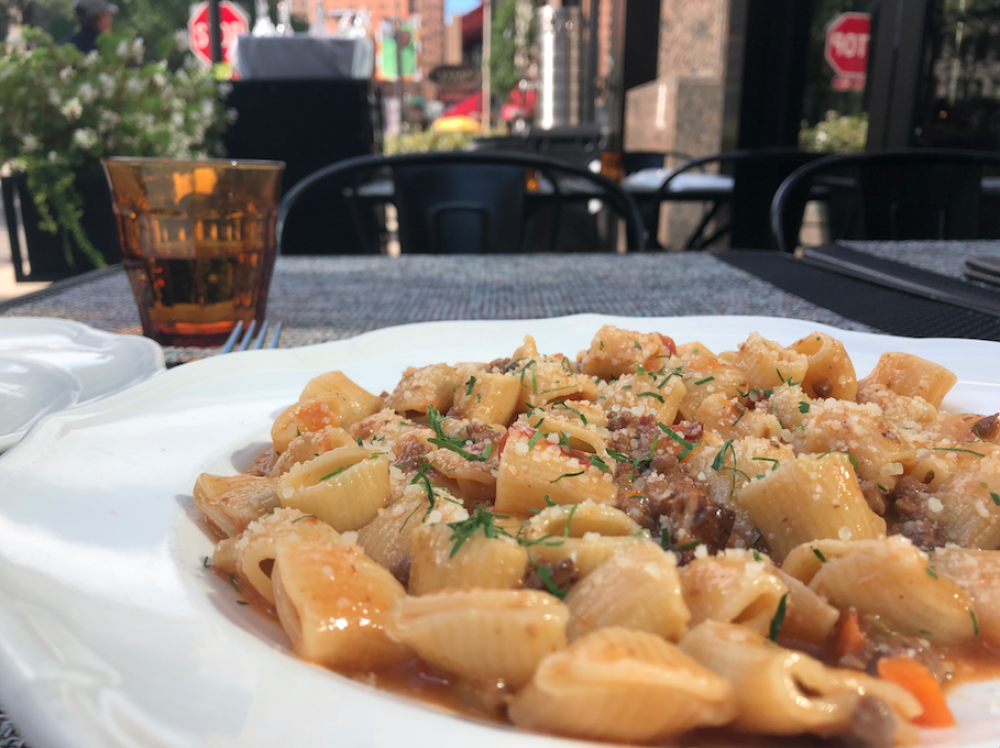 From 3-5pm, Monday through Friday, indulge in afternoon aperitivo with East Coast Oysters, served with celery and champagne vinaigrette; the Brussels Sprouts Bruschetta ($14) layered with sweet stracciatella cheese, lemon honey and chopped hazelnuts; and select formaggi. With the restaurant's new executive chef Tim Graham in the kitchen, there are plenty of crudos and hand-made pastas to explore.