---
If there was ever a restaurant that could get you in the mood for the holidays, it's Le Sud in Roscoe Village. This time of year, Le Sud has truly 'decked the halls' with holiday décor on nearly every inch of their space, inside and out. Diners can stay warm on their heated, four-season patio or embrace the coziness within the bustling main dining room. Sip on wintery cocktails and feast on comforting French-Mediterranean cuisine and when you're done, you'll be ready for the season!  
Le Sud's Whipped Feta appetizer borders on being a dessert with a sweet drizzle of honey throughout and an accompaniment of sliced Gala apples. Chopped cashews add that extra bit of crunch to this palate-pleasing starter that's light enough to start your French-Mediterranean meal without getting too full.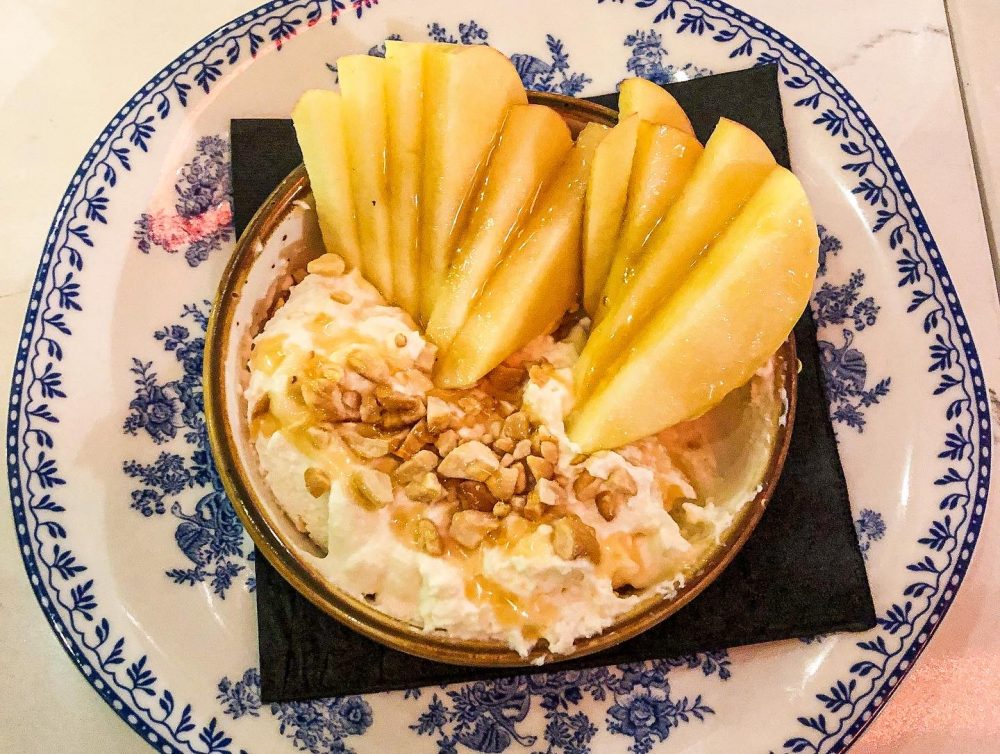 A recent winter menu addition is the Octopus Carpaccio, a 'salad' of Spanish octopus dressed with a lovely citronette atop a bed of frisee, orange, niçoise olives and confit fennel. A little bit of acid in every bite makes this appetizer a favorite in our book!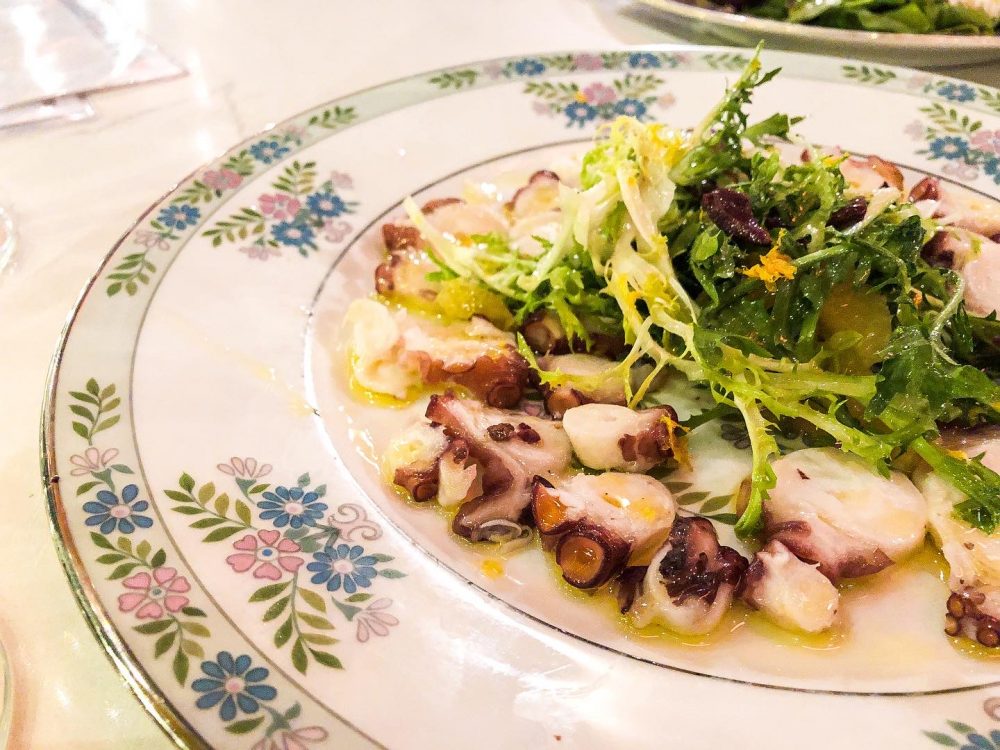 Another small plate, Le Sud's Wood Grilled Artichokes are the definitive highlight of their new winter menu. A handful of halved and charred artichokes are perfectly balanced by a tart, lemony yogurt underneath that's good enough to lick the plate clean.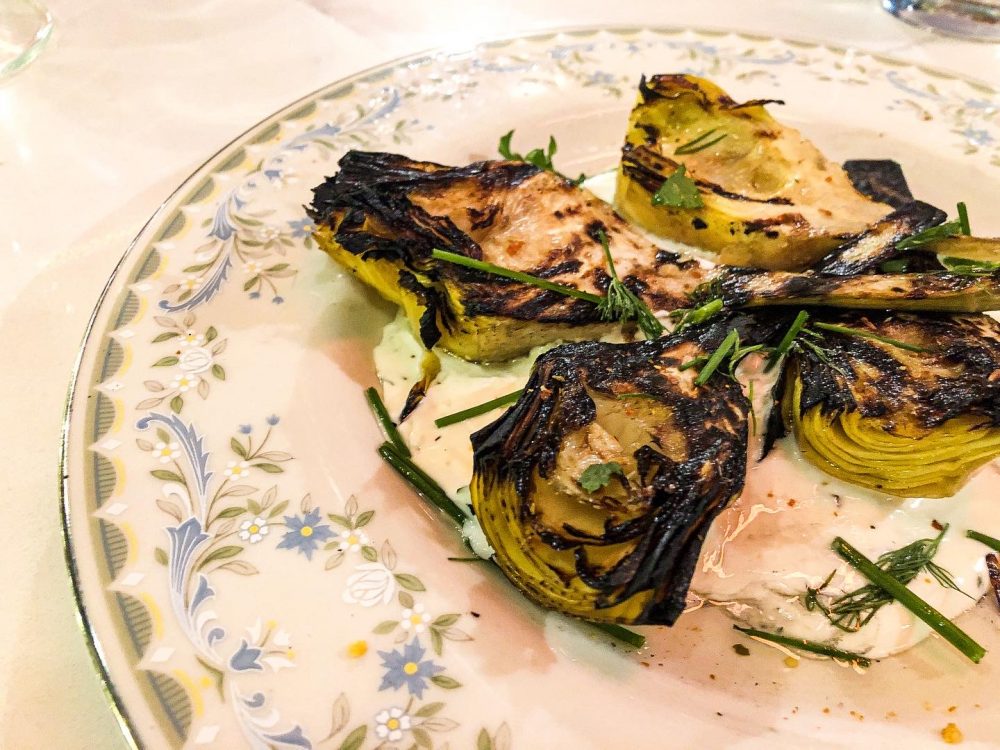 Who doesn't enjoy a simple snack of Burrata? Le Sud's take features toast points drizzled in a bit of olive oil and balsamic to schmear the heavenly ball of cheese on. Pop a few green olives (beware of pits!) or gently charred grapes and let your tastebuds be transported to a quaint French café.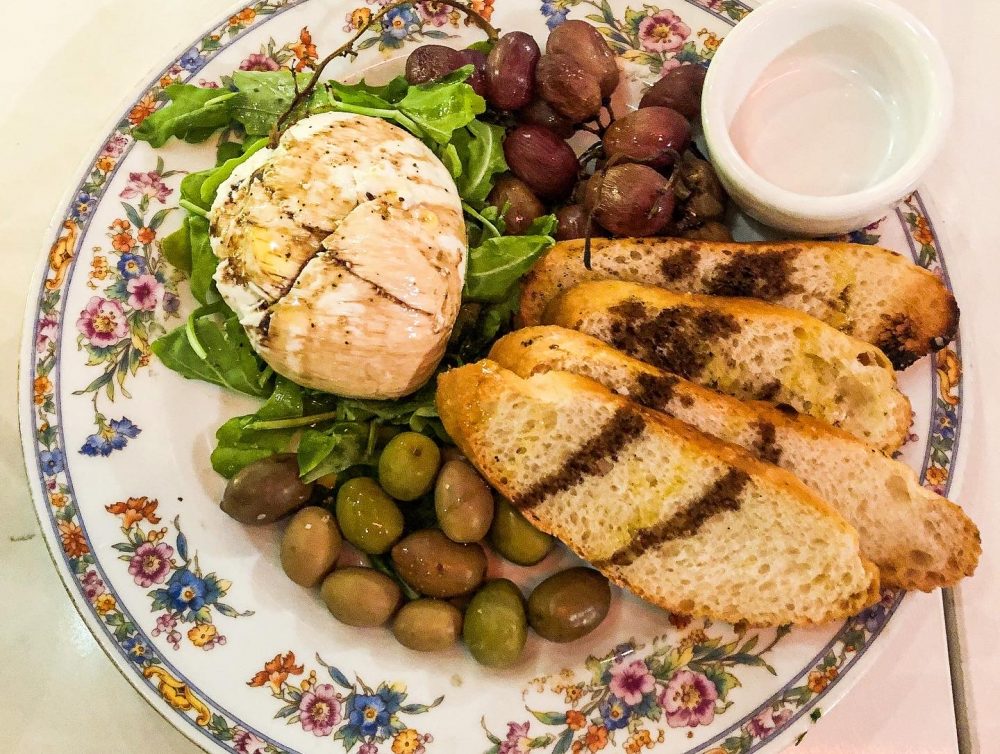 Finally, we recommend stepping out of your comfort zone and indulging in the Smoked Escargot in Sherry Beurre Blanc. Six, chewy gastropods swim in their own personal pool of buttery sherry sauce seasoned with a splash of lemon juice and lots of garlic. Soak up the remaining liquid with the accompanying toast points to polish off this authentically regional treat.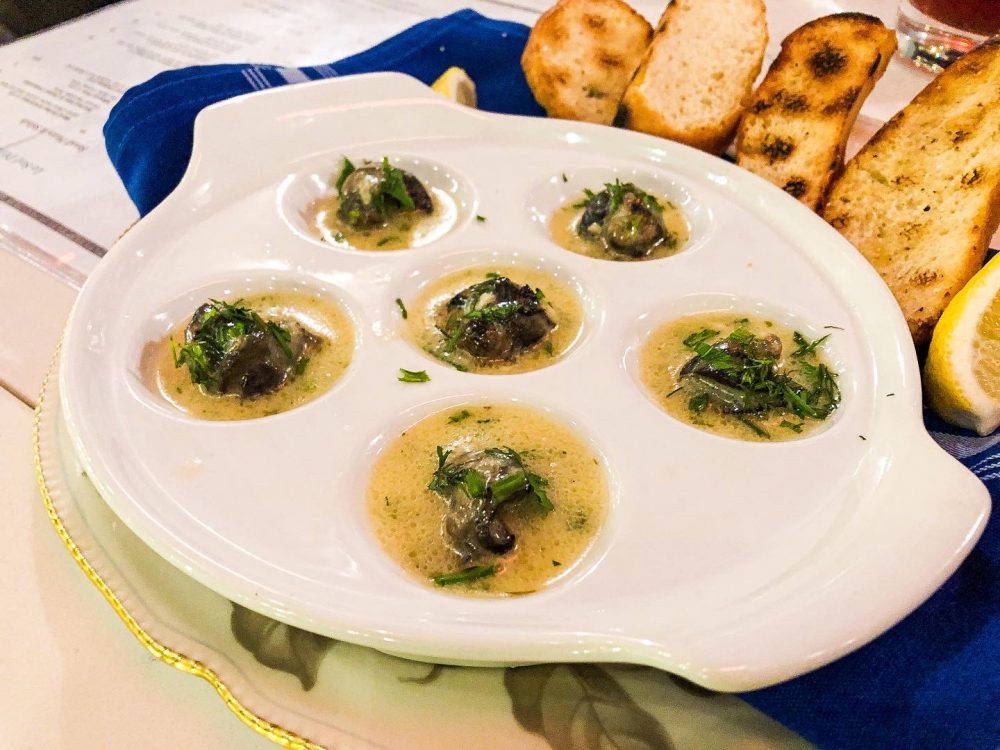 Similar to a personal favorite Bon Appetite recipe from December 2017, the Pan-Seared Verlasso Salmon is the best of all worlds when it comes to sweet and savory dishes. Resting on a platform of citrusy rapini, the crispy-skinned filet pairs elegantly with the scattering of golden raisins and sweet drop peppers resulting in a burst of mouthwatering flavors in every forkful.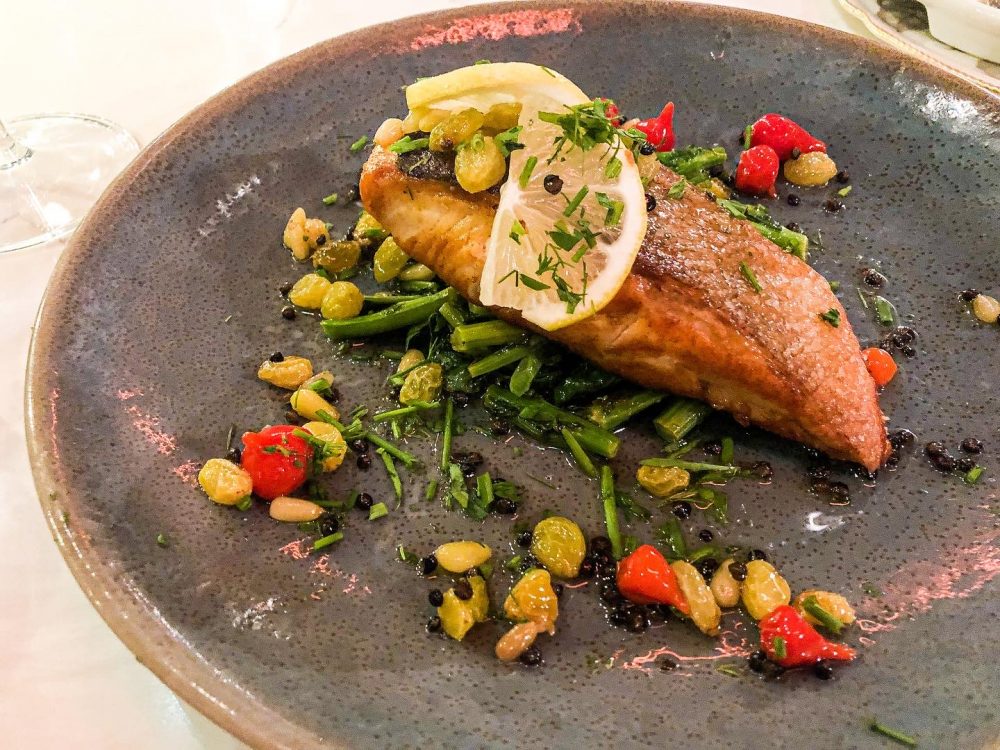 If you order the Riesling Chicken, do plan on sharing with another person at your table. Enough for at least two, this half chicken is the soul-warming dish we all need on chilly winter nights. Confit potatoes, garlic and pearl onions help soak in the Riesling sauce that's flavored by the bird's natural jus and a bevy of herbs.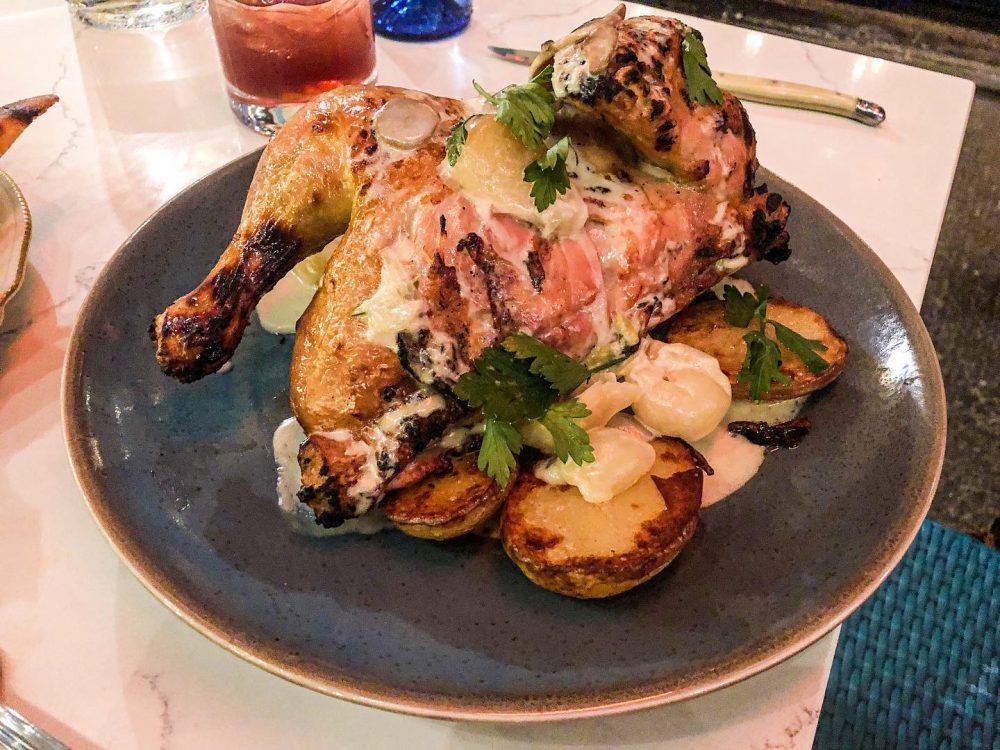 In partnership with Roscoe Village's corner donut shop, Dip and Sip Donuts, Le Sud's sweet team creates a seasonal Donut Bread Pudding. Currently featured on the menu is the Pumpkin Donut Bread Pudding, a warm and subtly flavored marriage of Fall's quintessential flavors and sweet cream, resulting in a soft, pillowy bite. Served with a scoop of French vanilla ice cream, diners can end their meal and satisfy their sweet tooth with contrasting temperatures.  
Regardless of the temperatures outside, one can never go wrong with an Ice Cream Cookie Sandwich. Golden, French vanilla ice cream oozes out of two crunchy chocolate chip cookies, a messy but dreamy finish to a worldly supper at Le Sud.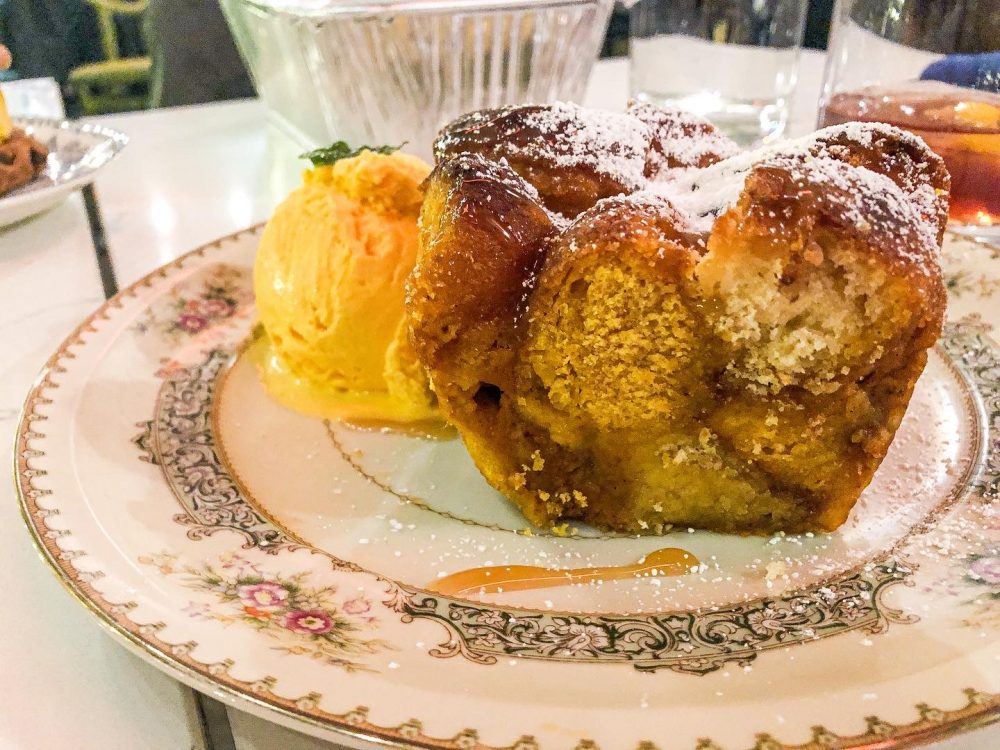 Le Sud is located at 2301 W Roscoe St and is open Tuesday through Saturday from 4:30pm to 10 pm and from 4 pm to 9 pm on Sunday. They are closed on Monday.