---
We bet you the Cooper's Hawk wine list is just as long as Santa's gift list on Christmas Eve. Don't believe us? Then we challenge you to head on in to the winery's new location at the Esquire on Oak Street to see and taste for yourself.  
Whether you know a little or a lot about wines and how to pair them with certain food, the Cooper's Hawk menu makes it easy. Each thoughtful dish lists a BIN number next to it, your reference to the ideal glass (or bottle) to augment your every bite. Here are just a few of Chicago Food Magazine's absolute must-orders from the lengthy menu:  
Make it a starter or make it your full meal, which you may want to do anyway after your first bite of the Crispy Brussels Sprouts ($10.99). Crunchy cashews, fresh mint and sweet Thai chili add a brilliant texture to this Cooper's Hawk signature appetizer drizzled with an outstanding sesame-sriracha aioli. The suggested Moscato only makes the delicious experience sweeter!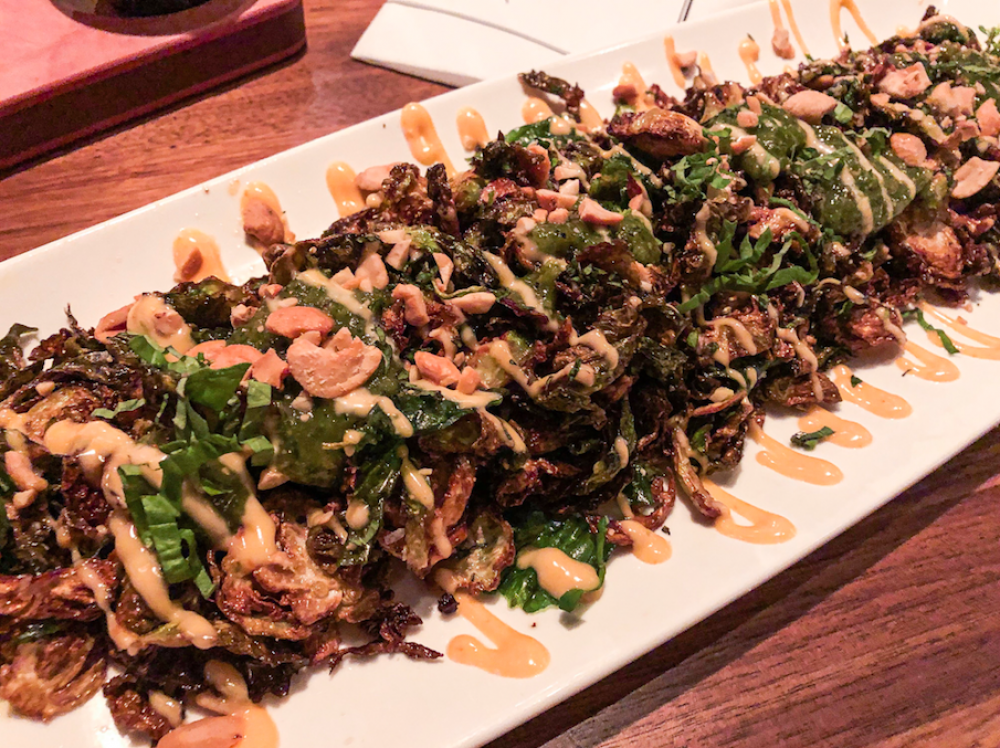 In addition to winning awards for their wines, Cooper's Hawk boasts an award-winning appetizer in the form of their Asian Pork Belly Tostadas ($11.99). The fatty cubes of pork are tossed in a sweet chili BBQ sauce and adorned with simple ingredients like scallions, sesame seeds, cilantro and radish for a necessary burst of color. Enhance your taste buds and sip on the recommended glass of Cab Zin.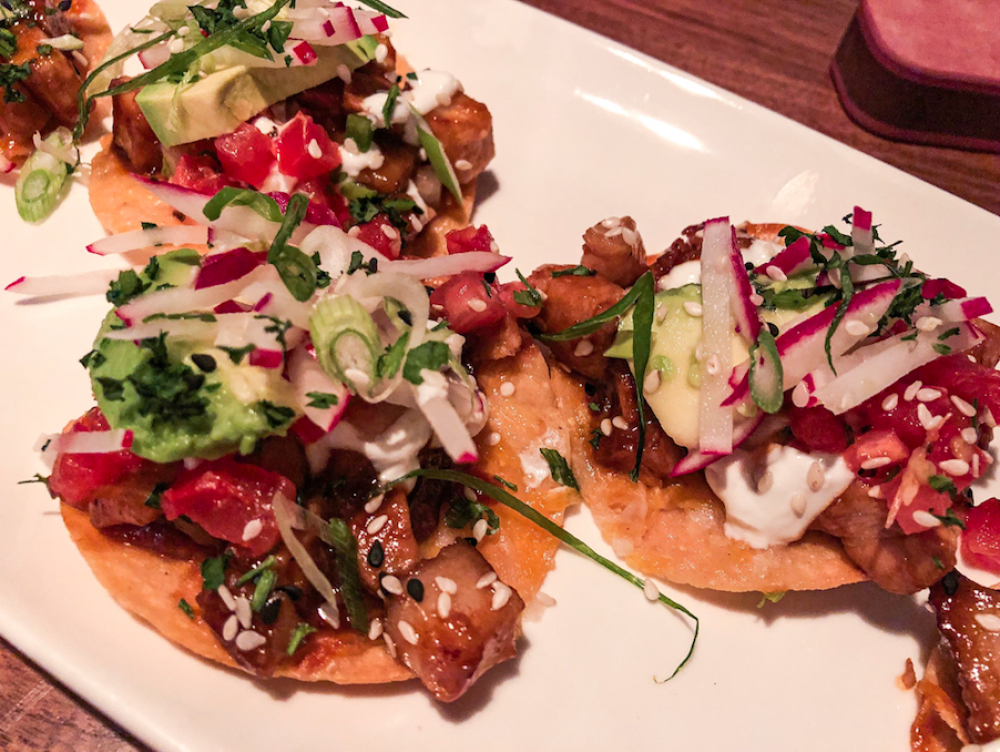 Unique to the Gold Coast location, the Esquire Chicago Main Menu is quite the delight! A perfect balance of meat and seafood dishes, guests can enjoy a luxuriously distinct meal surrounded by walls of wines. 
Get the best of both worlds in the dinner only Filet Medallions and Parmesan-Crusted Lobster Tail ($36.99). A pair of horseradish and parmesan-crusted filets melt in the mouth while a buttery lobster tail awaits, sandwiched between roasted root veggies and a generous ladling of mashed potatoes. The menu does not list a specific wine pairing but the staff expertly complemented the dish with a balanced Pinot Noir.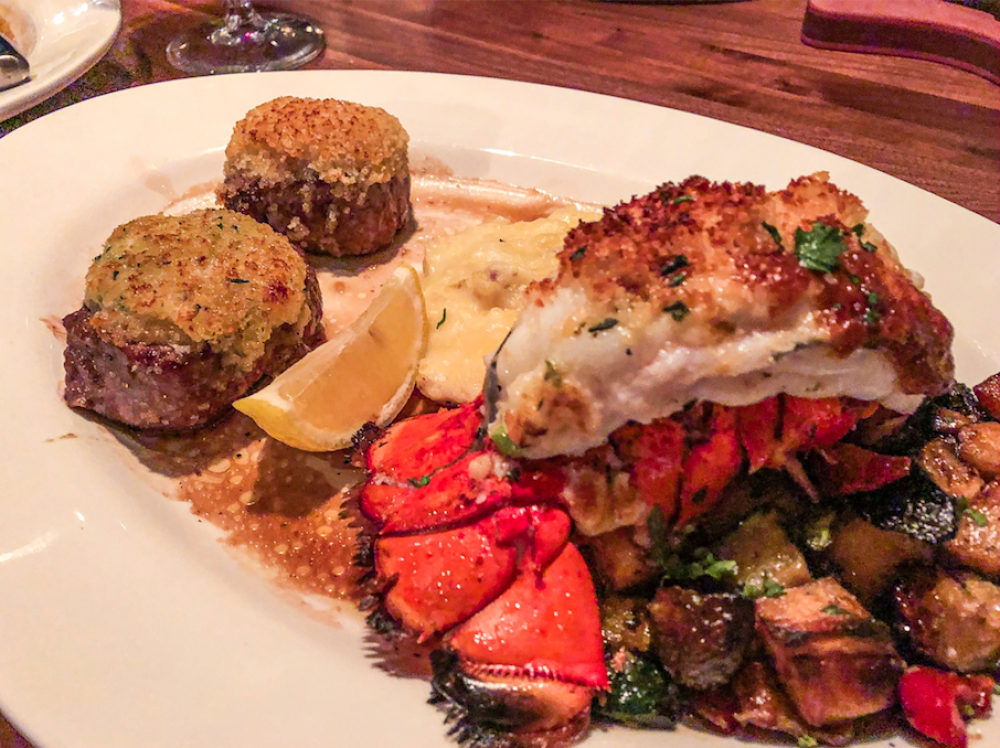 In the mood for lighter fare? Keep things delicious and healthy with the Miso-Glazed Chilean Sea Bass ($35.99). Paired with a harmonious Riesling, the buttery bass pairs impeccably with the accompanying roasted maitake mushrooms and broccolini, lightly showered in a soy-lemon butter. Those flavor notes splendidly partner with a semi-sweet Reisling.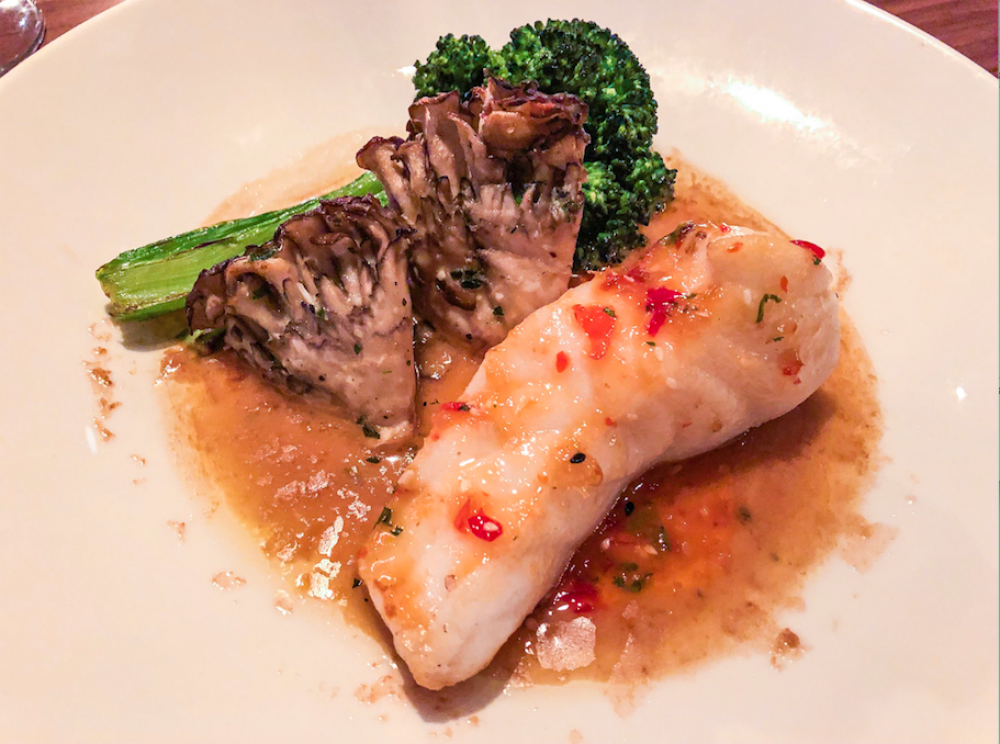 Treat yourself to the mouthwatering Pistachio-Crusted Australian Rack of Lamb ($49.99). Cleanse the palate with the accompanying garlic spinach, crispy potatoes and blistered tomatoes swimming in a tarragon jus. A lamb from down under calls for a Shiraz to round out this international dish.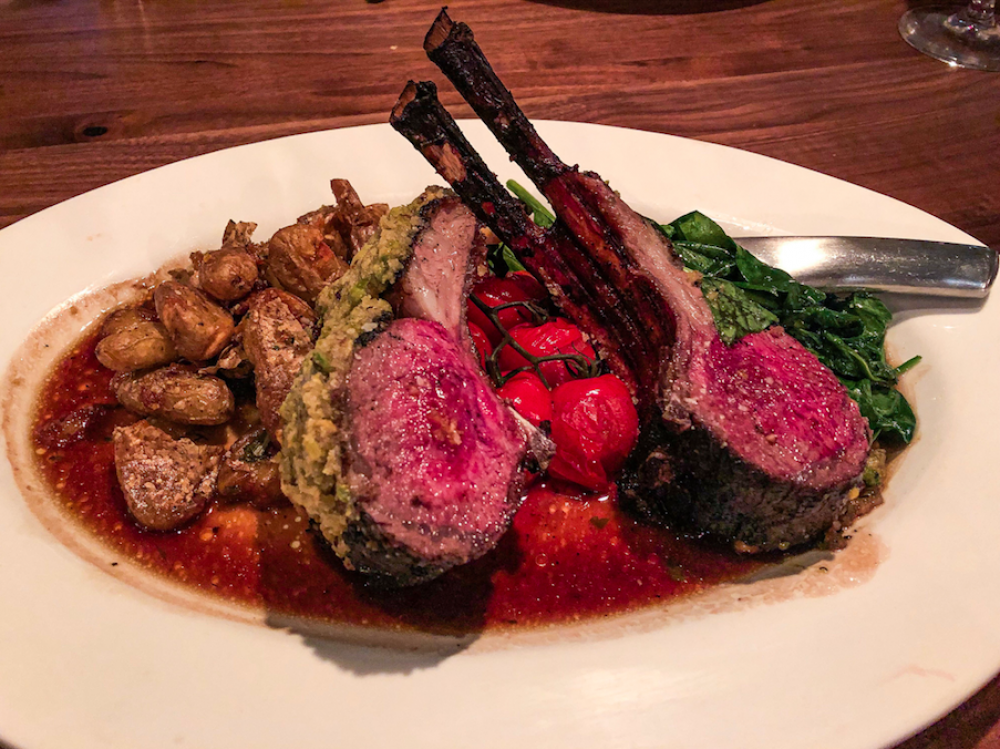 The dessert menu spans across all Cooper's locations but cannot be forgotten. You can never EVER go wrong with a Reese's Ice Cream Cookie ($7.99) made, of course, in a cast iron skillet and topped with the obligatory vanilla ice cream. Fortunately, there is a dessert for every sweet tooth so be sure to order at least two different options to share and to cap off with a Nightjar, a port-style wine.  
Cooper's Hawk (Esquire) is located at 58 E Oak St in the Gold Coast. They are open Sunday through Thursday 11am-12am and Friday and Saturday 11am-1am.