---
Barrio is one of those places that I had walked past dozens of times but was always on my way to somewhere else and never went in. A few weeks ago, I finally had the pleasure of stepping through the doors and having one of the better meals I've had in Chicago. My plus one and I arrived famished so what follows is a gluttonous feast of what we had, couldn't finish but then enjoyed every bit of for lunch the next day.  
To start the feast off, our waitress recommended the Cornbread - a sizeable skillet of a roasted poblano chile batter lathered with a sweet but salty agave sea salt butter. It was hard not to polish off this appetizer but knowing we had so much more food to come, we resisted the urge and saved the rest for the next day's leftovers.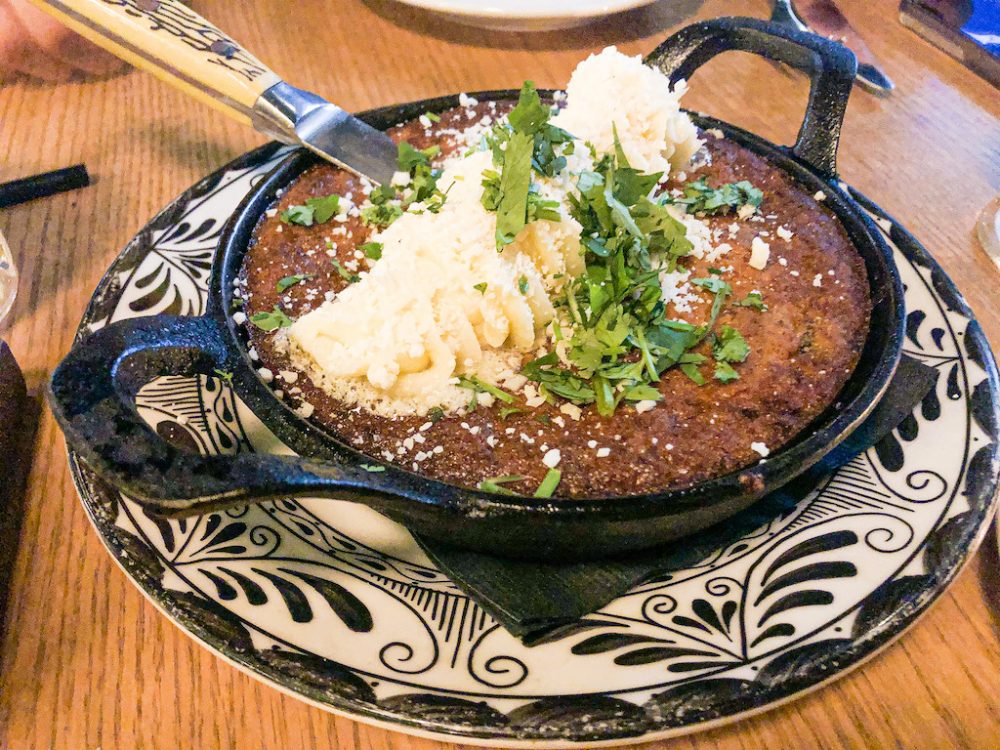 A nibble I first enjoyed at Choose Chicago's First Bites Bash for Restaurant Week back in January, Barrio's Tuna Ceviche Tacos were just as incredible as they were at the Field Museum that winter night! A beautifully crisp wonton shell effortlessly carries a heap of tuna, pineapple, avocado, red onion and serrano pepper served with a honey soy sauce for dipping.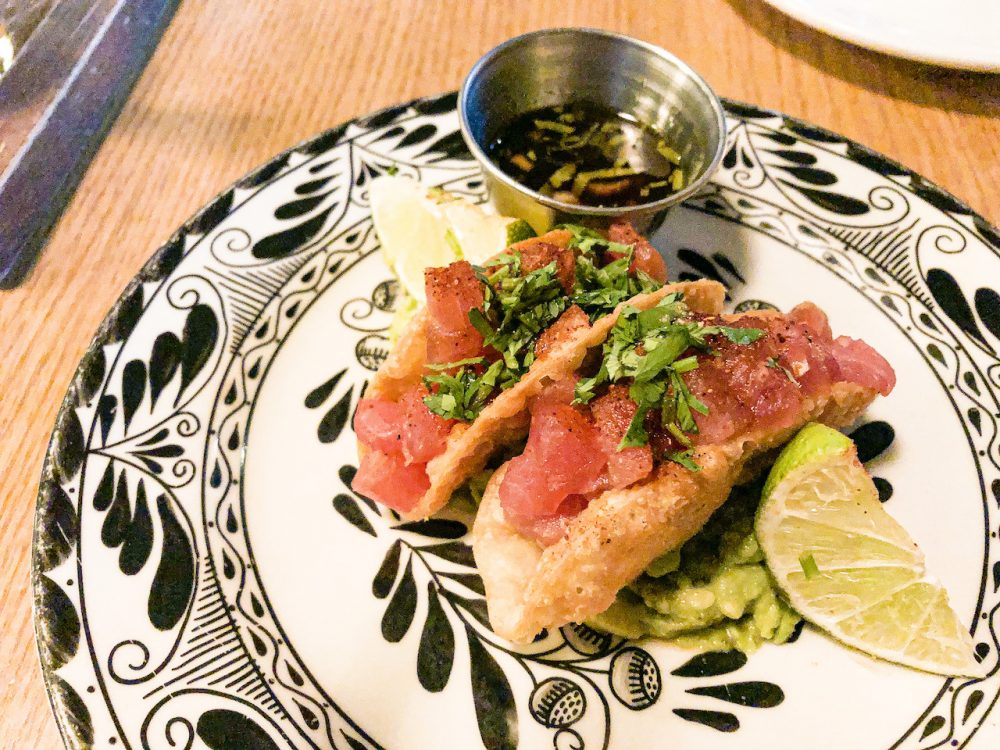 If you really want to indulge, get the Grilled Lobster Quesadilla. Though it didn't contain enough lobster meat for my liking, I still couldn't get enough of this shareable appetizer. Loaded with charred Vidalia onions, poblano peppers and three types of cheese (Manchego, jack and cotija), it was hard not to fill up and clear the plate.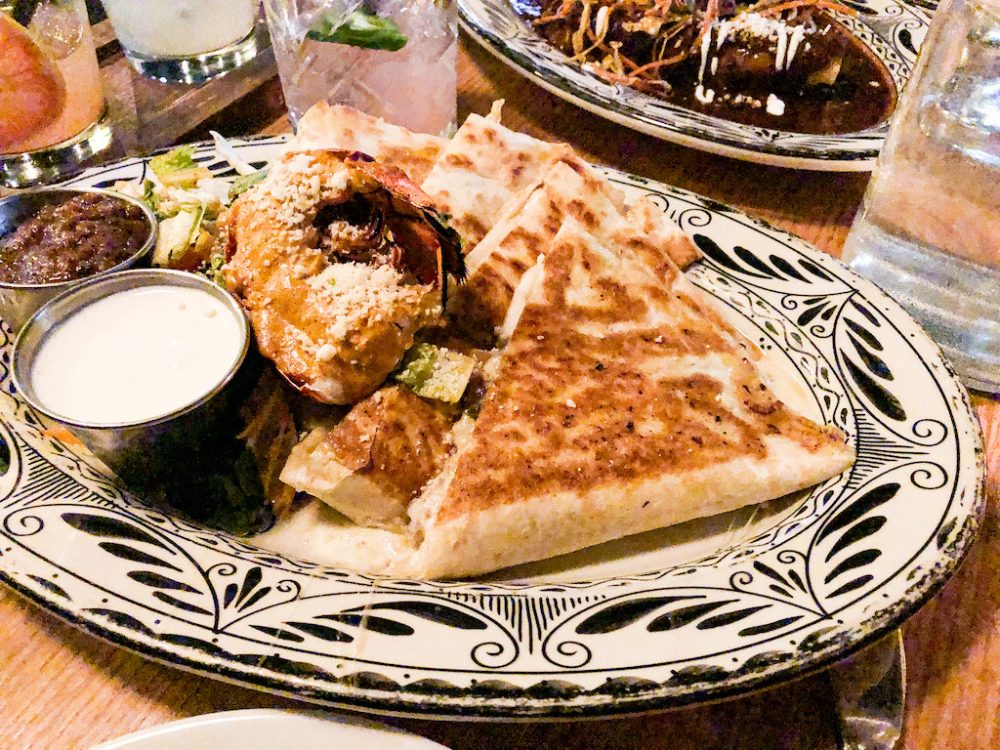 Perhaps the most disappointing platter of the evening was the Chicken Al Pastor Enchiladas. Enchiladas are generally one of my go-tos at Mexican restaurants, so it was a bit of a letdown after such a strong start at Barrio. They aren't bad by any means, but they were the weakest link during our standout meal experience. Each rolled up tortilla is at capacity with shredded chicken, jack & cotija cheeses, garlic crema and local cabbage. The Al Pastor option features ladles upon ladles of salsa rojo that came off more as a mole. They were certainly tasty but not my favorite of the night.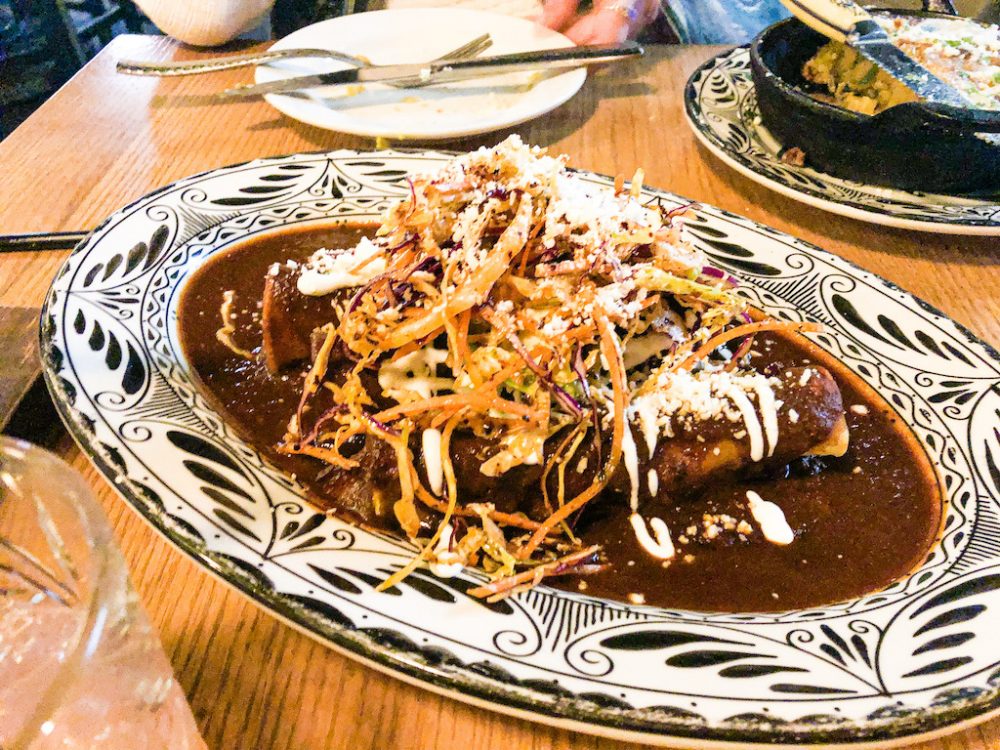 As if we hadn't already had enough, Barrio's Grilled Octopus Tacos sounded simply irresistible, so I HAD to get them. I was not disappointed. Though the crispy bits of octopus were visually hidden among the various, delicious toppings, the perfect char from the grill and the natural, beautiful flavor of the octopus shined with every bite. This trio of tacos was one of the most colorful variations I've had the pleasure of eating, filled with sea salt potato crisps, a sliver of roasted jalapeño, sliced avocado, bright chimichurri and a smooth garlic crema, all hugged by hand-pressed, heirloom blue corn tortillas.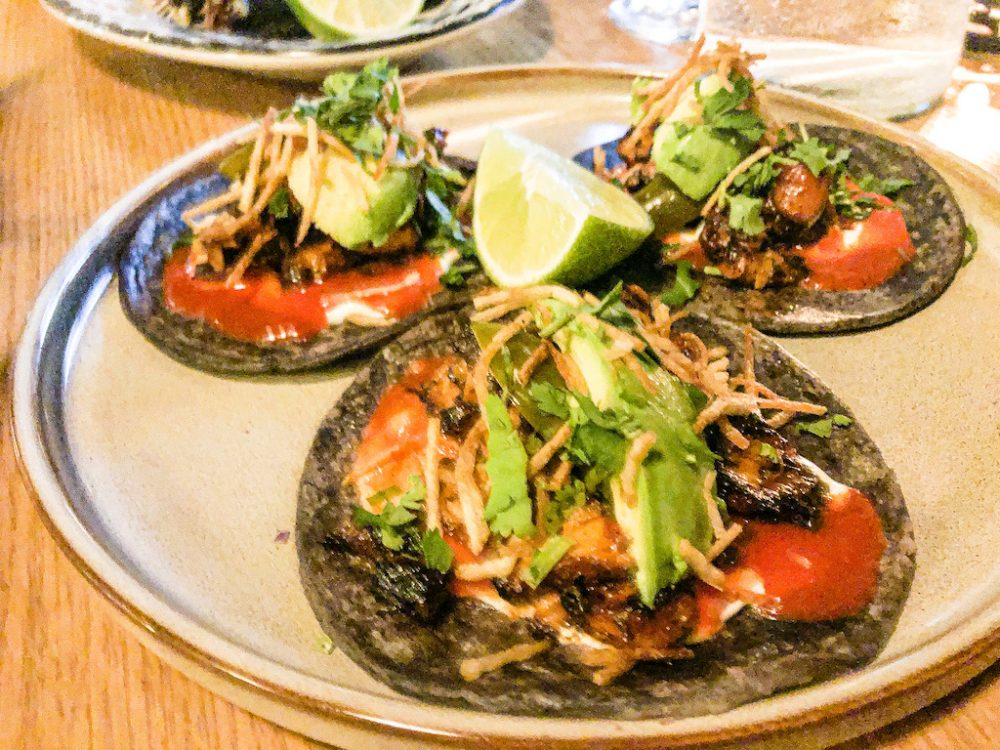 Another staff favorite landed at our table – the Quesabirria Tacos, a trifecta of heirloom blue corn tortillas stuffed with succulent braised short rib, simply garnished with Oaxaca and Chihuahua cheeses. A side of steaming consommé accompanied the tacos for dipping, creating a dripping, delicious mess.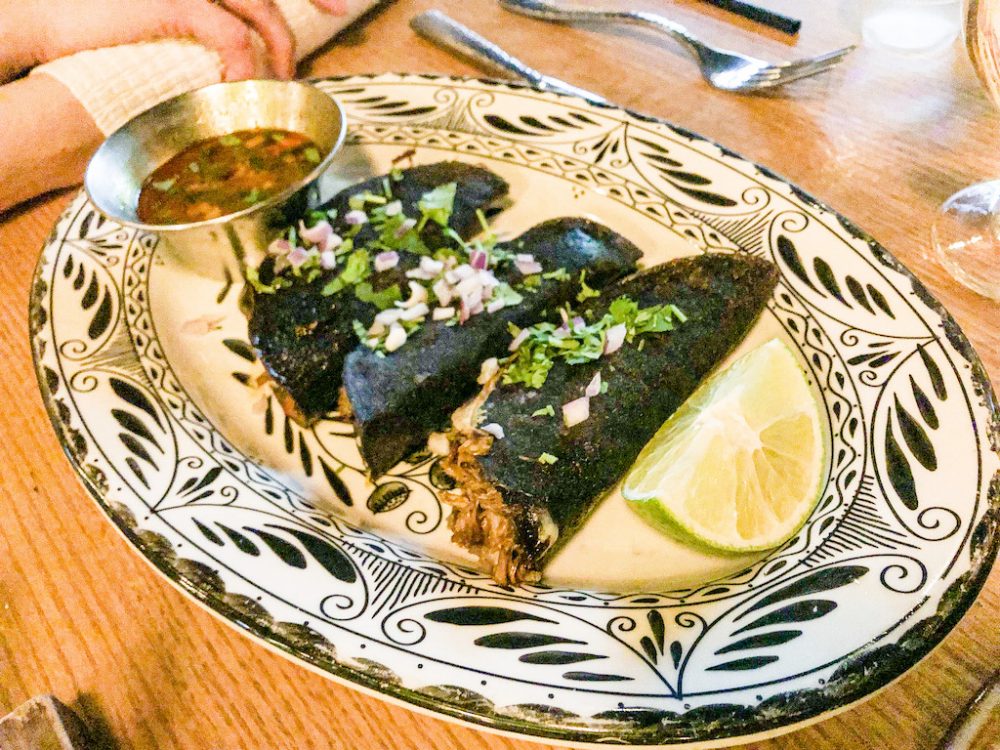 After all that, are you surprised we didn't have room for dessert? While we passed on the sweets this time around, I'll definitely make an effort to save some space for Barrio's Cinnamon Churro Bites or Chocolate Tres Leches! 
One of the coolest aspects of Barrio's cocktail menu is the opportunity to try a flight of margaritas, three full-sized drinks for only $35! If you're like me and can't decide, this is a great option to try all the ones that you have your eye on. I particularly love the Pear Ginger made with Gran Centenario Plata, Creyente Mezcal and lime; and the Blood Orange featuring Gran Centenario Tequila, triple sec, agave and lime. Of course, if you only want to pick one, the Hot Mezz with Creyente Mezcal, watermelon, jalapeño, lime and sage comes highly recommended from me and the Barrio staff! 
Barrio is located at 65 W Kinzie at the intersection of Clark and Kinzie. They are open Monday through Thursday at 4pm, Friday at 2pm and on the weekends at 10am.