---
Local restaurateurs, Franco Francese and his brother Vito, have something cooking up just north of the city in Glenview. After years of searching, the Francese brothers have found a home for their second endeavor, Coarse Italian, set to open later this Spring.  
Located at the Glenview Park Golf Club at 800 Shermer Road, Coarse Italian (a name that plays on the term golf "course"), will offer a taste of the Francese's Italian roots. We recently caught up with Franco, a Glenview resident, on another busy day preparing for Coarse's grand opening. 
"We looked for places to expand the restaurant for 3-4 years and entertained a number of different locations but none fit our criteria," Franco said. "Then conversations with the golf club started in September of last year and we took over to begin kitchen renovations in February." 
Similar to the Francese's La Grange Park restaurant, Mattone, Coarse will feature dishes made with Italian ingredients but ones that are both golfer and community friendly. Lead by Executive Chef and former Marine, Luis Osorio, Coarse Italian's culinary team will serve lunch and dinner all year-round, with breakfast service during the golf season. Unique to Coarse's menu however, will be Italian small plates.  
"The restaurant will introduce some of my new favorites like the Crispy Polenta Cake (fried polenta, arugula, olive tapenade, sun dried tomato and olive oil) and the Italian PBJ (crostini with seasoned mascarpone cheese topped with fig jam) to the small plates menu," Franco told us.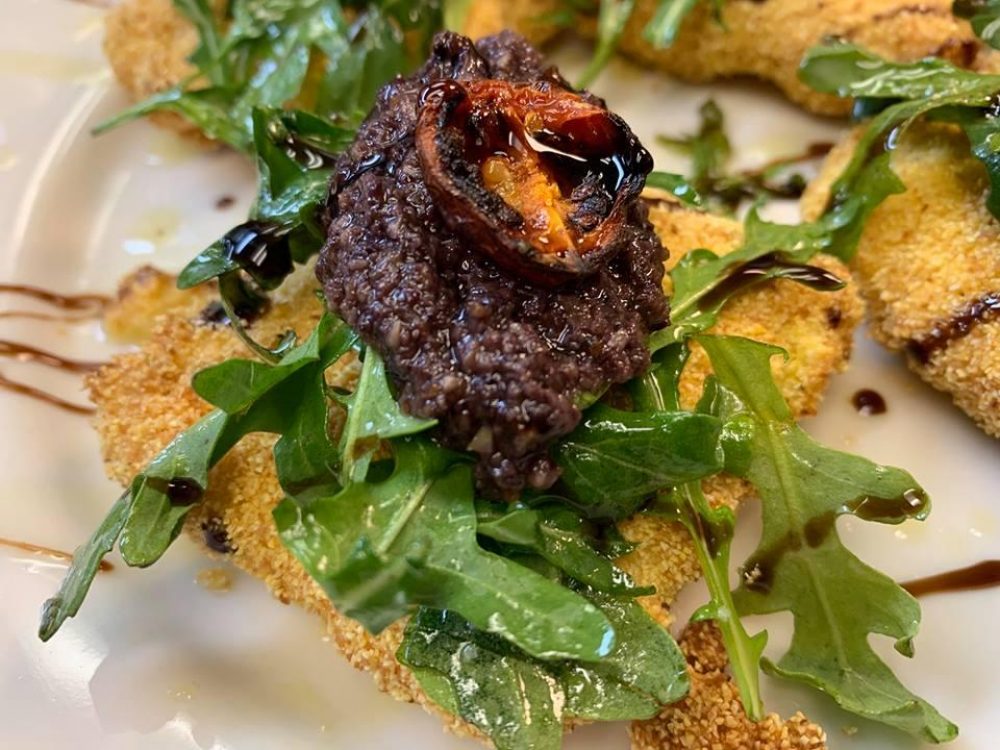 In addition to the sneak preview of the small plates, Coarse has released their in-season breakfast offerings that include: 
Continental Breakfast -assorted muffins and bagels with cream cheese; oatmeal or granola; yogurt; and fresh fruit 

Standard Breakfast -includes continental breakfast items; choice of scrambled eggs or chef's seasonal frittata; choice of pancakes or French toast; choice of bacon or sausage; and includes breakfast potato O'Brien  

Chef's Preferred Breakfast -includes continental breakfast items; choice of jarred egg, eggs benedict or scrambled eggs; bacon and sausage; choice of pancakes or French toast; includes breakfast potato O'Brien 
At 1,000 square-feet, Coarse Italian, will seat 120 indoors and 80 outdoors. With western exposure, dinner guests will be able to watch the sun set while sipping on any number of beverages from the full-service bar. Diners can also look forward to public outdoor events happening all Summer-long featuring Coarse's food and drinks in addition to live music.   
"We look forward to the challenge of the golf course location being off the beaten path," Francese said. "It will allow us to get creative and reach out to the community via social media and public events." 
Another challenge for Francese will be splitting his time between the two suburban restaurants once Coarse gets its feet wet in Glenview. Considering the restaurant has taken on all food and beverage responsibility for the golf club, the hard work has only just begun.